Casino Castle
Casino Castle sister sites include Bingo Village, Bingo Billy, Bonus Bingo and Slots.Ag.
Casino Castle (casinocastle.com) is operated by Mangus Solutions Limited of Panama.
Sites like Casino Castle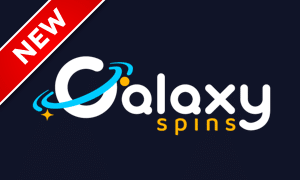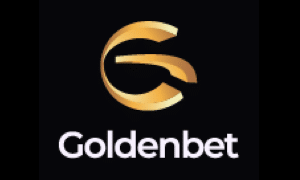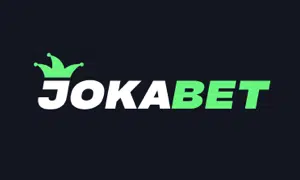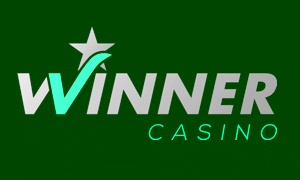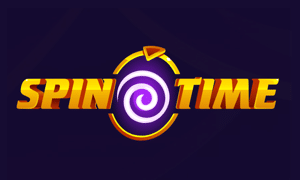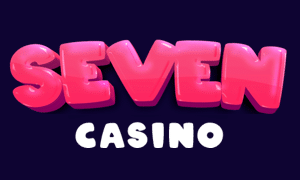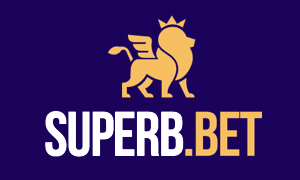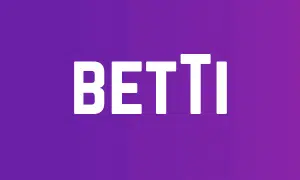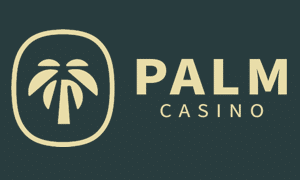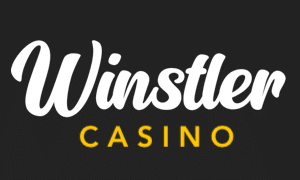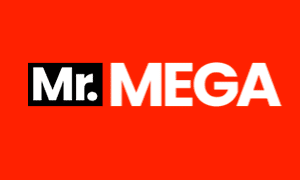 Casino Castle Sister Sites
CASINO CASTLE IS NOT COVERED BY A UK GAMBLING COMMISSION LICENCE.
The Casino Castle sister sites – and Casino Castle itself – were made primarily for players in North America. That much is made clear on the homepage of each casino, where cash values are listed in dollars. We're going to assume that the casinos were built with Canadian players in mind, as online casinos remain illegal almost everywhere in the United States of America. That might not matter to Mangus Solutions Limited, though. That's the company that operates the Casino Castle sister sites, and it's based in Panama, so US laws don't apply to it. This is a long-winded way of saying that none of these casinos are covered by a UK Gambling Commission licence, so UK-based players shouldn't play at them. With that disclaimer now stated, let's look at the sites.
Bingo Village
It's a common misconception that bingo is a purely British pastime. While it might be more popular in the UK than it is anywhere else, there are bingo fans all over the world. If that weren't true, Bingo Village wouldn't be one of the Casino Castle sister sites. It's autumn all year round on the homepage of this cartoonish iGaming site, which promises a massive 1600% deposit boost to all new players. Such deposit boost promotions are common at non-UKGC casinos and can't always be taken at face value. Bingo Village claims to be "the world's most original new bingo community," whatever that means. We're not denying that a lot of the bingo games promoted on the website look exciting, but there's nothing especially original about them – bingo is still bingo, no matter how you dress it up. As with all of the Casino Castle sister sites, slots are also available here if you're bored of bingo.
Bingo Billy
As if to prove our point about bingo not being a purely British pursuit, here's another member of the Casino Castle sister sites family that's dedicated to the game. Bingo Billy is actually one of the oldest non-UK bingo sites in the world, having now been online for close to twenty years. At the risk of sounding rude, it looks as old as it is. Bingo Billy claims to have been named bingo site of the year five times by Which Bingo, although we were unable to verify that. It also says that it's been advertised on television, but we can't verify that, either. Having said that, the fact that it's never been advertised on television in the UK doesn't mean that it hasn't been advertised on television elsewhere in the world. While there are plenty of big-money bingo rooms at Bingo Billy, the site is just as popular for its numerous free bingo rooms.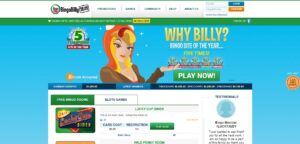 Bonus Bingo
By this point in the list, it's clear that there are more bingo-focused Casino Castle sister sites than there are slots-focused Casino Castle sister sites. Bear with us if you're not interested in bingo, though – there's one more site on the platform that prioritises slots over bingo, and it's coming up next. In the meantime, here's Bonus Bingo – another old and long-standing bingo site that somehow manages to look even more dated than Bingo Billy. One of the questions that Bonus Bingo asks in the "about us" section at the bottom of its homepage is "Does the world need another bingo site?" which it then goes on to answer in the affirmative, as Mangus Solutions Limited believes that there aren't enough high-quality bingo sites available in the US or Canada. That might be true, but there's no shortage of them in the UK – and the majority of UK-facing bingo sites are a lot more attractive than Bonus Bingo is.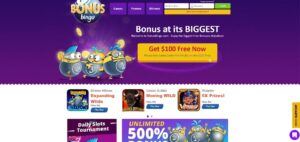 Slots.ag
If the reason that you're looking for Casino Castle sister sites is that you want to play slots and casino games in a similar environment to Casino Castle, Slots.ag is as close as you're going to get on this platform. We're afraid it's likely to be a disappointment to you. Casino Castle is, by some considerable distance, the prettiest and most in-depth of the iGaming sites on the Mangus Solutions Limited platform. While Slots.ag might share the same focus as Casino Castle, it's a million miles away from Casino Castle when it comes to quality. The design of the casino is both basic and amateurish, and the welcome promotions have none of the zing of those at Casino Castle. You need only look at the Slots.ag logo to get an idea of how much effort was put into the design of the casino's website – it looks like it was knocked up in ten minutes ten years ago and has been left looking that way ever since.
Can Casino Castle Be Trusted?

★★★★★
Casino Castle is a 1 Star trusted casino.
1. UKGC License

Mangus Solutions Limited, which operates Casino Castle, doesn't hold a UK Gambling Commission licence.

2. UKGC Fines

N/A – The UKGC has no authority over Casino Castle, so can't issue fines.

3. Customer Service

Email, live chat and telephone assistance are all available.

4. Trustpilot Score

N/A – Casino Castle doesn't have enough Trustpilot reviews to hold a rating.

5. Company Location

Mangus Solutions Limited is based in Panama – a country with poor regulatory oversight for casino network companies.

6. Visible Promo T&C's

The terms and conditions of the promotions offerd on the Casino Castle homepage aren't made clear.

7. Social Media Presence

Casino Castle has no social media presence.

8. Number of Sister Sites

The four Casino Castle sister sites are all listed above.

9. Games portfolio

Barely one hundred games in total, nearly all of which are slots.

10. Gamstop links

Casino Castle doesn't recognise GamStop.

Overall SCORE >

★

★★★★ – 1/5 Stars
Casino Castle Review 2023
Casino Castle is one of the most popular online casinos in the USA. Online casinos are technically illegal in the USA, but of those that flout the law and offer their services there, Casino Castle is thought of as one of the best. Flouting the law is something that Casino Castle is apparently very comfortable with – it's also happy to accept players from the UK despite not having a UK Gambling Commission licence. Those are big red flags, but we know that some of you are happy to overlook red flags if there's money to be won, so here are our thoughts on this cartoon medieval RPG-themed casino site.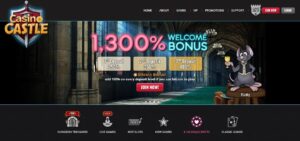 Casino Castle Welcome Promotions
Casino Castle prominently advertises a 1300% matched deposit welcome promotion on its homepage but doesn't include anywhere near enough detail for us to be able to tell you whether it's a worthwhile promotion or not. The offer is split over three deposits, with a 250% match on deposit one, 350% on deposit two and 400% on deposit three. If you're using Bitcoin to make those deposits, you can add an extra 100% to each of those deposits. However, the offer has no stated maximum value, and wagering requirements aren't disclosed. We went looking for the full terms, but as the offer isn't listed on the promotions page, there's no further detail to be found.
Other Promotions
The casino has special offers and promotions available for each day of the week. On "Cyber Mondays," for example, players can claim free spins on a series of hand-picked slots with no deposit required. More free spins are available on Thursdays, where players can claim an allocation of bonus spins proportionate to the size of the deposit that they make on that day. The biggest ongoing promotion at Casino Castle, though, is its VIP scheme.
In keeping with the RPG theme of the casino, players progress through ranks as they move up the VIP levels, beginning as farmers before becoming villagers, soldiers, knights and finally kings or queens. Reaching a new level provides players with access to a new set of slots and games to play and also means that they can enter exclusive tournaments. The higher their VIP level, the more money there is up for grabs in those tournaments. The top prizes in the slots and games increase as players rise through the ranks, too.
Pros and Cons of Casino Castle
Pros: The RPG-like style of Casino Castle is original and fun and connects well with the VIP reward system at the casino. Unusually for a non-UKGC casino, Casino Castle offers the full suite of live chat, telephone and email customer assistance, which helps a little with trustworthiness.
Cons: Information about the welcome promotion is so scant that it's impossible to know whether it's worth taking part in or not. The total number of games at the casino is very low by modern standards, and it doesn't help that half of them are locked off depending on your VIP level. Withdrawals are very slow and may attract fees.
Top Games at Casino Castle
There aren't many slots and games at this casino, and those that are available are drawn from a very limited number of providers. It's unlikely that you'll find your all-time favourite slots here. Instead, you'll find that the most popular games at Casino Castle include the following:-
Genie's Jewels, crafted by Mobilots, is a mesmerising slot game that combines the allure of fairy tales and fantasy with a gems theme. Set on a unique 5×5 grid, the game employs a cascading mechanic where winning symbols vanish, making way for new ones to drop in, creating opportunities for consecutive wins. Bets range from £0.10 to £5, perfect for both casual players and those looking for bigger stakes. The game's standout feature is its maximum win potential of x10,000, offering a chance at truly magical payouts. The reels are adorned with colourful fruits, and the wild symbol is a game-changer, substituting for other symbols to boost winning chances. Additionally, bonus symbols unlock special rounds. With an RTP of 97% and low variance, Genie's Jewels promises frequent wins, making it an enchanting choice for players who enjoy a mix of steady gameplay and the thrill of big win potential.
Bushi Bunny, also developed by Mobilots, is a slot game that immerses players in the world of Japanese samurai and martial arts. Set against a picturesque backdrop of a Japanese village, the game features a 5-reel, 3-row layout with ten bet lines. The symbols, including samurai, katanas, fans, and other elements, are deeply rooted in Japanese culture and martial arts traditions. The game boasts an impressive RTP of 98% and a low to medium variance, suggesting frequent wins. The betting range is £0.05 to £50, accommodating a wide spectrum of players. Bushi Bunny doesn't have an abundance of gaming functions, but it offers exciting features like expanding wilds that trigger respins and the potential to win 5 to 20 free spins. The fan symbol activates different multipliers, enhancing the winning potential. Designed with mobile devices in mind, Bushi Bunny allows players to enjoy the game on the go, offering a blend of cultural richness and engaging gameplay.
Hercules in the Underworld, a third slot by Mobilots, takes you on a mythological adventure with the legendary hero Hercules. This game, set in a mysterious water world, features a 5×3 layout with up to 30 paylines, offering a dynamic gaming experience. Bets range from £0.05 to £150, catering to both cautious players and high rollers. The game stands out with its cascading wins mechanic, where winning symbols are replaced, creating chances for multiple wins in a single spin. While specific RTP and variance details aren't available, the game's design suggests an engaging balance of risk and reward. The slot is enriched with features like Free Spins, Free Spins Multipliers, and a unique Gonzo mechanic, adding depth to the gameplay. The theme revolves around the mythical and legendary, with symbols and graphics that immerse you in Hercules' epic journey. Hercules in the Underworld is an ideal choice for those who enjoy slots with a mythological theme and innovative features, promising an exciting adventure with the potential for significant rewards.
Withdrawal Processing & Support
In the absence of a payments or banking page, the only evidence we have of which payment providers Casino Castle works with is the line of logos that appears in the casino's footer. Assuming the logos are correct, Casino Castle can facilitate transactions using Visa, PayPal, Bitcoin, Amex, Mastercard and Discover. However, we know from the casino's FAQ that the estimated turnaround time for withdrawals is seven days, no matter which method is chosen. We also know that fees (undisclosed) might apply to some withdrawals and that the minimum withdrawal amount is £100. That's not exactly customer-friendly.
Customer Services & Licensing
The fastest ways of obtaining customer support from Casino Castle are either using live chat or phoning the casino on 1-844-215-1144. That's advertised as a toll-free number, but it might not be toll-free from the UK. If that doesn't work for you, you can email the casino at [email protected]. Casino Castle claims to hold a licence through Curacao eGaming, but Curacao eGaming's records suggest that the Casino Castle URL is unrecognised. Even if such a licence exists, licences from regulators in Curacao aren't taken seriously by the wider iGaming world because the regulators don't actually do any regulating.
Casino Castle – The Verdict
Most UK-based players who choose to play at non-UKGC casinos are aware that they shouldn't really be doing it, but they're motivated to do so because the casinos offer them something that they can't get from a UKGC casino, be that cryptocurrency compatibility or massive bonuses and incentives. Casino Castle supports crypto, but you'd be hard-pressed to make a case that it has much to offer beyond that which couldn't be found at a UKGC-licenced casino. Its catalogue of slots and games is very limited, and the unfriendly banking terms are enough reason to give the casino a wide berth without even taking into account its other weaknesses.