CryptoLeo
CryptoLeo sister sites include BetOnRed, Jokabet and Nine Casino.
CryptoLeo (cryptoleo.com) is operated by Uno Digital Media B.V. from Curacao.
Sites like CryptoLeo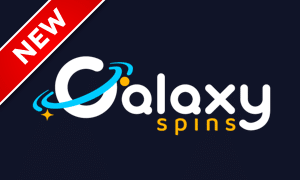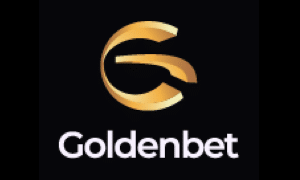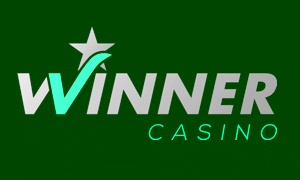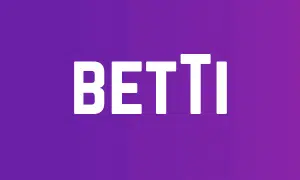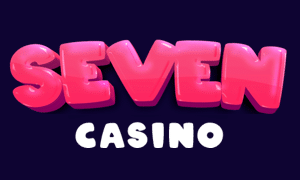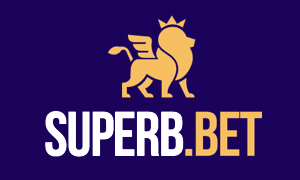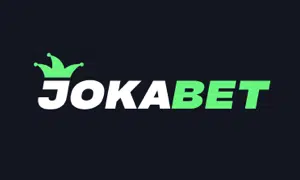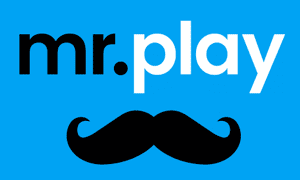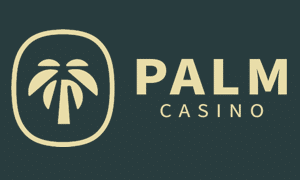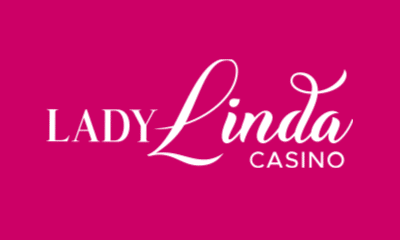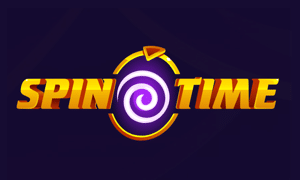 CryptoLeo Sister Sites
CRYPTOLEO IS NOT COVERED BY A UK GAMBLING COMMISSION LICENCE.
As a casino network company, Uno Digital Media B.V. is relatively new, and not particularly big. That means, as of the time of writing at least, we only have a handful of CryptoLeo sister sites to tell you about. It's entirely possible that more CryptoLeo sister sites will be added to the platform in the future, and if that happens, you'll see them listed here. Until then, we'll give you what we've got.
Before we do that, we should point out the obvious. Uno Digital Media B.V. doesn't hold a UK Gambling Commission licence, which means that the CryptoLeo sister sites don't hold any such licence either. When you play at the Uno Digital Media B.V. casinos as a UK-based player, you do so at your own risk and without the basic protections that a UKGC licence grants to you. With that statement made, here are the three CryptoLeo sister sites that exist as of the time of writing.
BetOnRed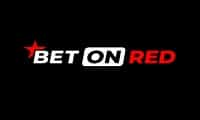 CryptoLeo and BetOnRed serve different purposes. CryptoLeo is a casino site. BetOnRed is primarily a sports betting website. It has a casino attached to it, but the casino is very much a secondary concern to the sportsbook, which opens by default the moment you open the BetOnRed homepage. It's the only one of the CryptoLeo sister sites to have this focus. That makes something of a mockery of the "BetOnRed" name, as that's a reference to the most basic method of placing bets on a roulette wheel. BetOnRed is available as an app via the Apple App Store or the Google Play Store, but it isn't available to UK players at all. If you try to access BetOnRed from a UK IP address, you'll be intercepted by a block screen informing you that the site isn't available in your location. That means we're unable to confirm whether this is a good sports betting site or a bad sports betting site – it's merely an unavailable one.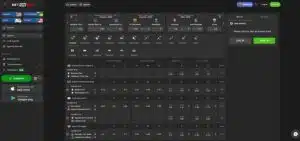 Jokabet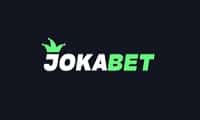 Of all the CryptoLeo sister sites – or, at least, the CryptoLeo sister sites that we're aware of – Jokabet is the closest to CryptoLeo itself in terms of style and content. It offers the same combination of sports betting and traditional slots or casino entertainment, and it presents them in largely the same order. Sports betting takes a backseat to casino gaming at Jokabet in exactly the same way that it does at CryptoLeo. Does that mean that this is the best of the CryptoLeo sister sites to play at if the time has come for you to move on from CyptoLeo itself? Well, that depends on what you're looking for. If you're after something that replicates the experience of playing at CryptoLeo as closely as possible, Jokabet is the one for you. If you're after something a little broader and deeper, you might want to forego Jokabet in favour of the next casino on our list.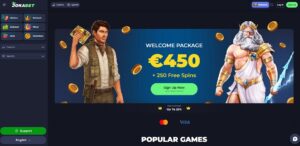 Nine Casino
Nine Casino comes with a reputation for being the biggest and best Curacao-based casino in the UK marketplace. Whether that's a title deserving of praise is a debatable point, because casinos without a UKGC licence shouldn't make themselves available to players in the UK at all. Nine Casino does, though, and is generally seen as doing it better than anyone else. A lot of that might have something to do with the size of the casino. Not only does it have the same sportsbook that players can avail themselves of at BetOnRed but it also has a larger casino than CryptoLeo. It's for these reasons that Nine Casino is looked at as the flagship of the CryptoLeo sister sites, and the prize asset of the Uno Digital Media B.V. casino network. There are still issues with it – a lack of clarity around withdrawal processing, for example – but if you're on the hunt for CryptoLeo sister sites, this is the best place to go at present unless you want to come back under the umbrella of the UKGC.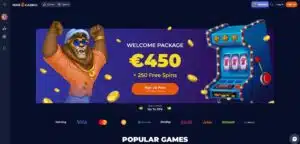 CryptoLeo Review 2023
CryptoLeo is a non-UKGC casino site that presents itself with a great deal of style. It comes across as a big deal, thanks in no small part to the quality of its design and the presence of its well-dressed lion mascot. You can tell that this casino accepts cryptocurrencies from its name. A lot of crypto casinos are little more than gimmicks that value style over substance, but can the same be said of CryptoLeo? Let's look at the facts and assess the casino's merits.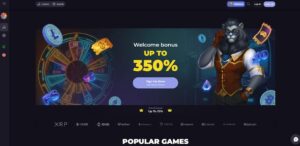 CryptoLeo Promotions
As a UK player, you probably shouldn't be playing at CryptoLeo, given that it doesn't hold the relevant licence. If you're aware of that and you're determined to play anyway, you might find the casino a little confusing. All of the cash values are given in US dollars. For the sake of this review, we'll assume that CryptoLeo operates on a 1:1 basis with currencies. If we're right, then the welcome promotion at CryptoLeo is a 150% matched first deposit with a maximum value of £1500, plus a spin on the casino's "Bitcoin Wheel." The promotion is subject to a minimum deposit of £20, and the bonus expires in fourteen days if it isn't used. There's no mention of a wagering requirement on the casino's bonus information page, which makes us a little nervous, as we have to assume that one exists.
We've looked high and low, but we regret to report that we can't find out any information about what's on the Bitcoin Wheel or how it works.
Ongoing Promotions
The other major promotion that's advertised at CryptoLeo is "25% Rakeback," which should be correctly understood as a cashback promotion. Again, the information given about this on the casino's promotions page is limited. Aside from telling players that they receive "a bit of every bet back" (presumably 25%), there's no further clarification.
In addition to the above, CryptoLeo offers regular lotteries and prize draws for cash prizes and free spins and also hosts live casino tournaments. You'll be able to access some of the Pragmatic Play "Drops and Wins" titles here, too. They aren't exclusive to the casino or even run by it, so they shouldn't be considered as CryptoLeo promotions. Going further, CryptoLeo offers "missions" for its players to complete in return for rewards and has a "Bonus Cabinet" and a "Store" for loyalty rewards. You have to register for the casino and log in before you're given any further information about those perks, though.
CryptoLeo Pros and Cons
Pros:
This is a very good-looking, modern casino site. It makes a strong first impression.
Unsurprisingly, you can play at CryptoLeo using your cryptocurrency of choice. That's not permitted by UKGC-registered casinos but is often the calling card of casinos based in Curacao, like this one.
Cons:
We don't want to keep harping on about this, but CryptoLeo doesn't have a UK Gambling Commission licence. That means there are risks to playing here. If something goes wrong and you have cause for complaint, you're unlikely to find that you get much – if any – assistance from the regulator. You're on your own.
While some of the promotions and bonuses at CryptoLeo sound fantastic, there's a basic lack of information provided about them. All the key terms and conditions are hidden from sight, which begs the question of what's being hidden.
Top Games at CryptoLeo
The CryptoLeo sister sites family is small, but each casino in it has a different purpose. BetOnRed focuses on sports, and CryptoLeo is a traditional online casino site (or, at least, as 'traditional' as a crypto-driven casino can be). While there is a sportsbook at CryptoLeo, it's secondary to the slots and live casino section. All of the popular games at CryptoLeo are slots, and these are the top three.
Sun of Egypt 3: This Booongo creation is a high volatility slots game featuring an Ancient Egypt theme. It's not the most original choice of theme, but it's popular. The game is played on a 5×3 reel with 25 win ways. Sun of Egypt 3's notable features include a bonus round where low-value royal symbols are removed, and a Hold and Win feature with jackpots up to 10,000x your stake. A Super Hold & Win feature with higher value cash symbols is also present. The game's RTP is slightly below average at 95.61%, but the game's appeal lies in its increasing jackpots and max win potential, which has been the case with this franchise since the original.
Lord of the Seas: "Lord of the Seas" is a medium volatility slot game developed by Gamebeat, set in the underwater world of Poseidon. The game has great graphics and features Poseidon as a Wild symbol, Scatter Trident, Turtles, Octopuses, Pisces, Starfish, and standard card symbols. The game also includes Bonus Symbols Coins, with six of these activating the Bonus Game Hold and Win. Three tridents trigger Free Spins, during which all Wilds become expanding symbols to make wins easier to find. The game offers potential winnings exceeding 2000x the stake, which is a substantial amount for a game with medium volatility. The RTP for this one is 95.38%.
Fortune Five: "Fortune Five" is a fruit-themed slot game and is also developed by Gamebeat. The game features simple 2D graphics and animation on a 5×3 reel. There are eight game symbols, including six fruits, a red seven, and a special symbol. The star acts as a scatter symbol, offering high multipliers, with five such symbols at maximum bet increasing winnings by 2500 times against the player's stake. The red seven is the jackpot symbol. The game has a theoretical return to player rate of 96.27%, and the most surprising thing about it is its volatility, which is way higher than you'd expect from such a basic-looking slots game.
Withdrawal Processing and Support
CryptoLeo pledges to process all withdrawals within twenty-four hours, including the forwarding of money into player accounts. That's faster than average and goes in the casino's favour if it's able to stick to that lofty service standard. The full list of cryptocurrencies supported by CryptoLeo is Bitcoin, Cardano, Litecoin, Dogecoin (yes, really), TRON, Ethereum, Tether, BNB, BUSD, and XRP. You don't actually have to have a crypto wallet to play at CryptoLeo, though – the casino also supports Visa, Mastercard, ApplePay and SEPA.
Customer Support and Licensing
Single-click access to live chat is available through an icon in the bottom-right corner of every screen. If you're struggling to get live chat working or don't want to use it, you can send an email to [email protected] instead. The primary licence that covers CryptoLeo is held by Uno Digital Media B.V. with Curacao eGaming under licence number 1668 JAZ. Curacao eGaming has a poor reputation when it comes to enforcing regulations or holding operators to account, so the licence isn't to be taken seriously. A better-quality licence would significantly enhance CryptoLeo's legitimacy.
CryptoLeo – The Verdict
CryptoLeo isn't a casino site that was thrown together carelessly or without thought. It looks fantastic and comes across as big-time. We have concerns about it, though – and we don't just mean its licence. Not enough information is given about the bonuses at the casino or how they work, and far too much additional detail is hidden behind the login screen. Players have to sign up for CryptoLeo before they truly find out anything about it. A more open approach might help the casino to engender trust from potential players.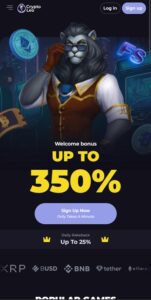 What are players saying about CryptoLeo?
Here are our condensed / readers digest summaries of recent player reviews of CryptoLeo.
24-Jun-2023 by Mark:
CryptoLeo has very good service agents, I've been impressed by them. – source: TrustPilot
20-Jun-2023 by David:
I think it's a good casino. Five stars. – source: TrustPilot
19-Jun-2023 by James:
The service I've had from CryptoLeo has been great so far. – source: TrustPilot
19-Jun-2023 by Pilonek:
Withdrawals from CryptoLeo are fast, and the free spins offers are good. Some of the bonuses have errors, though, and the missions don't always work. – source: TrustPilot
18-Jun-2023 by Natalia:
This is the scammiest of scam casinos. It's run by scum. – source: TrustPilot
11-Jun-2023 by Miranda:
CryptoLeo isn't to be trusted. I did exactly what I was asked to do when I got an email offering me fifty free spins, but I didn't get the spins. When I spoke to customer support, they told me the offer was invalid. They wouldn't give me a replacement. If they can't follow their own advertising, then how can they be trusted with anything else? – source: TrustPilot
10-Jun-2023 by Michelle:
Don't trust any of the fake reviews on here. This is another Curacao-based scam casino. Its supposed licence is due to expire, and none of the advertised RTPs are accurate. This isn't a genuine casino site. I'm going to complain to the regulator in Curacao, but I doubt that will achieve anything. – source: TrustPilot
14-May-2023 by Beni
I like everything about CryptoLeo; it's really good. Nothing like the thieves I've encountered at other online casinos. – source: TrustPilot
12-May-2023 by Craig:
I've been feeling really let down by CryptoLeo recently. I used to be a big fan; it was the only casino I played at. I won £270 at a tournament recently, though, and I've been given every excuse under the sun about why I haven't been paid it. I've closed my account, and I won't play here again. It makes no sense not to pay me – I usually deposited more than double that every week. – source: TrustPilot
11-May-2023 by Toni:
CryptoLeo is a casino that makes you want more. The bonuses are unique and exciting, and the missions add a little extra spice to gameplay. I always look forward to coming back – source: TrustPilot