Jokabet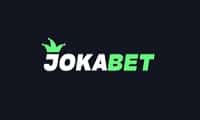 Jokabet sister sites include CryptoLeo, Nine Casino, BetOnRed and others.
Jokabet (jokabet.com) is operated by Uno Digital Media B.V from Johan Van Walbeeckplein 24, Willemstad, Curaçao.
Sites like Jokabet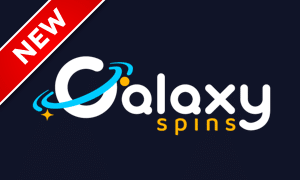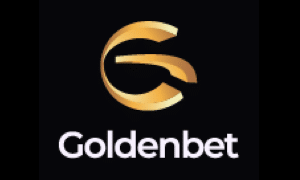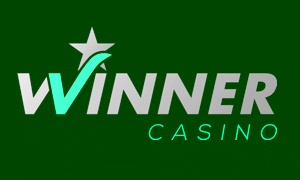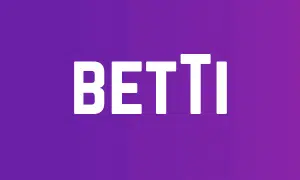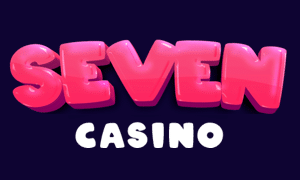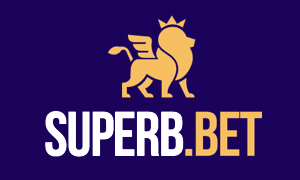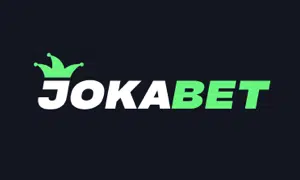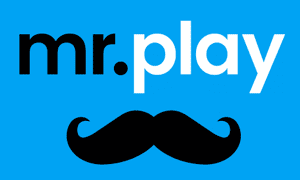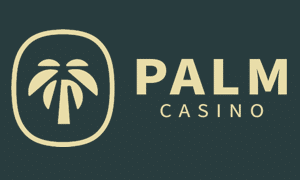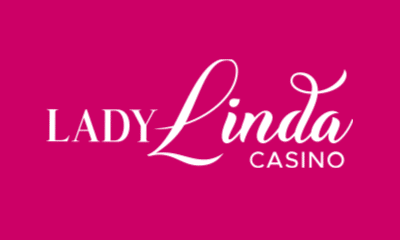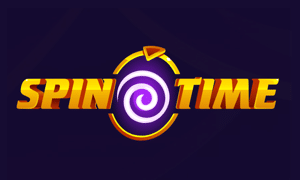 Jokabet Sister Sites
JOKABET IS NOT COVERED BY A UK GAMBLING COMMISSION LICENCE.
Jokabet and the Jokabet sister sites are owned and operated by a Curacao-based company called Uno Digital Media B.V., which has offices in the Curacaon capital city of Willemstad. It's a glamorous location, but it's not the best when it comes to iGaming. There's a gambling regulator in Curacao, but its reputation in terms of enforcement and quality control is poor. It's also a place that keeps its secrets – finding out information about casino network companies based in Curacao is never an easy task. Because of that, we can say that the list of casinos below covers the best Jokabet sister sites, but we can't say for sure that it includes all of them.
CryptoLeo
One of the things that Curacao-based casinos are known for, other than the lack of regulatory oversight they're subjected to, is the wide acceptance of cryptocurrencies. It's a feature of all of the Jokabet sister sites, but it's such a fundamentally important aspect of CryptoLeo's existence that the casino has named itself after the concept. This is one of the newer Jokabet sister sites – it blinked into existence on the Uno Digital B.V. platform in 2022. Like all the other iGaming sites on this platform, it isn't covered by a UK Gambling Commission licence. We don't want to repeat that point so often that it becomes stale, so take it as read from now on. CryptoLeo shouldn't accept players from the UK – none of the Jokabet sister sites should – but it does. However, the fact that US dollars are the default currency on the casino's homepage suggests that the UK isn't really the casino's focus.
One of the things that make CrypoLeo stand out from the other casinos on the platform is the amount of cashback that it offers to players, with all losses refunded daily at a rate of twenty-five per cent. Having said that, you'll find similar offers at a lot of the other Jokabet sister sites. The weaknesses we've identified at the casino include a lack of transparency when it comes to promotions, and a strange insistence on forcing players to register an account before showing off everything that it has to offer. Again, though, similar complaints could be made about the other Jokabet sister sites.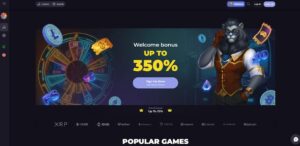 Nine Casino
According to many a reviewer, Nine Casino isn't just the best of the Jokabet sister sites. It's also widely seen as the best Curacao-based casino of any description or belonging to any operator. That's a somewhat tarnished crown given the reputation of casinos that operate from that part of the world, but it's a crown nonetheless. While it's hard to say what makes Nine Casino better than the other Jokabet sister sites (or Jokabet itself), perhaps we can look to the combination of iGaming options that it offers. It has a casino as big as the one at CryptoLeo and a sportsbook as big as the one at both Jokabet and BetOnRed. In terms of Uno Digital Media B.V. casinos, Nine Casino offers the best of both worlds.
Even if we accept the status of Nine Casino as the flagship of the Jokabet sister sites, there are still some fundamental problems with it – and they're the same as the fundamental problems that we have with all the casinos and betting sites on this network. Not enough information is given about the time it takes to process withdrawal requests, the terms and conditions connected to the promotions are so vague that they make them more confusing than they are appealing, and there's a lack of regulatory oversight. With that said, if you're absolutely determined to do your gambling outside the auspices of the UK Gambling Commission, Nine Casino is generally recognised as the best place to do it.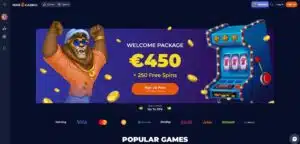 BetOnRed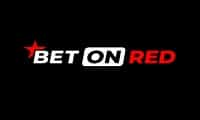 The only reason we've included BetOnRed on this list is because we've been able to independently verify that it's a member of the Jokabet sister sites family. We've not included it because we think it's a viable option for players in the UK. In fact, if you're based in the UK, you're not even able to log in or play at BetOnRed without the use of a proxy browser. The site actively denies UK-based players access through the use of location-blocking software. We're not sure why BetOnRed blocks UK-based players when the other Jokabet sister sites don't, but needless to say, we don't advocate the use of a proxy browser to reach it. Playing at non-UKGC casinos and betting sites is dangerous enough without taking that extra step.
If you're one of our non-UK-based readers, here's a brief lowdown on BetOnRed. It's the only one of the Jokabet sister sites to focus on sports betting more heavily than it focuses on casino games. That makes its name a bit of a puzzle because "bet on red" would normally be interpreted as a reference to playing roulette. For those of you who can access BetOnRed, it might be helpful to know that it also comes in app form and can be downloaded from wherever you usually get your apps from. Beyond that, we can't give you any advice about the quality of BetOnRed for the pure and simple reason that we can't access the site to test it.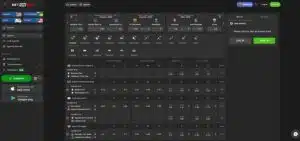 Jokabet Review 2023
If you read our thoughts on the Jokabet sister sites above, you should already know a thing or two about Jokabet. You should know, for example, that this casino and betting site makes itself available to players in the UK even though it technically shouldn't. You'll also know that it belongs to Uno Entertainment B.V., which is one of the more reputable Curacao-based operators. While we don't advocate for UK-based players playing at casinos that aren't covered by a UK Gambling Commission licence, we know that many of you are happy to take the associated risks. If you're one of them, here's what you can expect to find at Jokabet.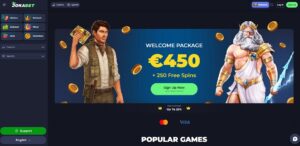 Jokabet Welcome Promotions
The sign-up offer at Jokabet extends beyond just a single deposit. Newcomers are treated to bonuses on their initial three deposits, provided they agree to the associated terms and conditions. Here's how it works: The first deposit is met with a 100% match up to £150 and includes 250 free spins on selected slot games. The second deposit has a 55% match up to £150, while the third deposit is again matched at 100%, up to £150. One point of concern is the absence of visible wagering requirements for these promotions. A thorough review of the casino's complete terms and conditions revealed that a 35x wagering requirement applies to the promotion, but it's a touch annoying that we had to go digging to find the information.
Other Promotions
Jokabet has a couple of additional promotions worth talking about, with the daily cashback feature standing out as particularly appealing. The terms are straightforward: if you end your day with a deficit, you'll receive 25% of your losses back the next day. However, the maximum and minimum limits for this offer are not explicitly mentioned, an issue that is becoming a recurring theme in our evaluation of this site. Important information that ought to be easy to find simply isn't there when we go looking for it. There's also a wheel of fortune promotion at the casino, a special "reward store" for loyal players, and access to weekend tournaments with £500 prize pools. That's as much information we can give you about any of those promotions, though, because that's as much as the casino is willing to tell us.
Pros and Cons of Jokabet
Pros:
Jokabet is a sharp, professional-looking iGaming site offering sports betting and more slots than you'd generally get from a Curacao-based casino. It also has live dealer games, which is never a given with casinos based in this location. For some players, the fact that Jokabet accepts cryptocurrency deposits and can provide cryptocurrency withdrawals will also be seen as a positive.
Cons:
Setting aside Jokabet's lack of a UKGC licence, there are other concerning factors related to the transparency of the casino. Information that should be readily available, such as the full terms and conditions of promotions and specific wagering requirements, is difficult to locate. Additionally, details about the casino's withdrawal policy are sketchy at best, adding to the overall sense of unease. This lack of clarity in key areas diminishes our confidence in the platform.
Top Games at Jokabet
Jokabet should be commended on the size and depth of its portfolio. A lot of Curacao-based casinos only work with a single provider – usually Rival Gaming – but the Jokabet sister sites have access to a whole lot more. There's also a sportsbook at Jokabet, but the focus of the site's homepage is on slots, and the following slots get the lion's share of the limelight.
Unleash the dragon's fury in 15 Dragon Pearls, a high-volatility slot by 3 Oaks that's steeped in traditional Asian themes. The game boasts an RTP of 95.71% and offers 25 betways on a 5×3 layout. The maximum win is a jaw-dropping 5,000x your bet. The game features a variety of symbols, including Yin and Yang Wilds, Vase Scatters, and Bonus symbols. Land three Vase Scatters to trigger 8 Free Spins, during which low-paying symbols are removed for bigger wins. The Hold and Win feature is activated by landing 6+ Bonus symbols, offering a complex and rewarding gameplay experience. With its rich features and massive jackpot, 15 Dragon Pearls is a slot that promises both thrills and substantial rewards.
Strike it rich with Bonanza Billion, a high-volatility slot by BGaming that takes you on a festive journey filled with fruits, sweets, and Christmas tree decorations. The game operates on an unusual 6×5 layout and offers a 'Pay Anywhere' betway system. With an RTP of 96%, this slot is around average when it comes to risks versus rewards. The game is packed with features, including Wilds, Scatters, and Multipliers ranging from 2x to 100x. The Refilling Reels feature allows for multiple consecutive payouts while landing four or more Scatter symbols can trigger up to 30 Free Spins. With a maximum win of 15,000x your bet, Bonanza Billion offers a thrilling experience with the potential for massive payouts.
Get ready for an eruption of wins with Coin Volcano, a medium-volatility slot by 3 Oaks. This unique game operates on a 3×3 layout and offers no traditional betways, focusing instead on special symbols and features. With an RTP of 95.66%, the game offers a maximum win of 2,551x your bet. The Hold and Win feature is activated by landing any three special symbols on the middle row, and Sticky Coins can help you get there. Once in the feature, you get three respins that reset with each landed symbol. The game also offers Jackpot Coins that pay out 10x, 20x, or 50x your bet and a Grand Jackpot worth 500x your bet. With additional features like Mystery symbols and Volcano Multipliers, Coin Volcano is a hotbed of excitement and potential.
Withdrawal Processing & Support
Despite a thorough search of the Jokabet website, a comprehensive guide outlining its withdrawal policy remains elusive. However, piecing together details from the FAQ section and the payment provider icons displayed in the site's footer allows us to glean some information. Approved withdrawal methods include bank transfers, Visa and Mastercard debit cards, and various e-wallets like Jeton, Neteller, MiFinity, and Skrill, although PayPal is notably absent. AstroPay is another alternative, and for crypto enthusiasts, Bitcoin and other cryptocurrencies can be withdrawn via Ezeewallet. As for processing times, the site only states that bank transfers can take up to five business days on average. E-wallet withdrawal times remain unspecified, leaving us in the dark.
Customer Services & Licensing
A chat widget is prominently displayed on every page of the Jokabet website, serving as the most straightforward means of reaching customer support. For those who prefer email correspondence, the appropriate email address is [email protected]. It's worth reiterating that neither Jokabet nor its parent company, Uno Digital Media B.V., hold a licence from reputable regulatory bodies such as the UK Gambling Commission or the Malta Gaming Authority. They are, however, regulated under a Curacao eGaming licence, specifically B2C-AK2QPM3H-1668JAZ. Although this does provide some form of regulation, it's generally considered to be less rigorous than other leading authorities.
Jokabet – The Verdict
Jokabet is a well-put-together iGaming site. Its promotions sound tempting at first glance, and it comes with excellent games from trusted providers as well as an extensive sportsbook. However, we're nervous about the amount of important information that's either difficult or impossible to find. Getting information about withdrawal processing or the terms of bonuses should be simple, and when it's made hard, we tend to get suspicious. Of course, there's also the absence of a UKGC licence to take into account, too. Getting that licence, or even an MGA licence, would make us feel a lot more comfortable about the idea of playing here.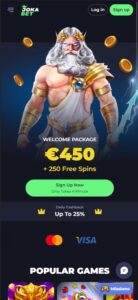 What are players saying about Jokabet?
Here are our condensed / reader's digest summaries of recent player reviews of Jokabet.
21-Nov-2023 by Daniel:
I'm a UK player who had a great experience with Jokabet. I wagered and ended up winning £150, which was quickly deposited into my account within an hour without any issues. – source: Trustpilot
20-Nov-2023 by CJ:
I strongly advise everyone to stay away from Jokabet and not to deposit any money with them. – source: Trustpilot
19-Nov-2023 by Michael:
Jokabet is a scam! I was fortunate enough to notice it before adding my card details. I managed to get my account deleted, but they insisted on keeping my data. You can't delete your account without contacting their help, which is very dodgy. – source: Trustpilot
19-Nov-2023 by Gary:
Jokabet seems like a clever scam. I was taken in by it, and when I tried to discuss my ordeal, I was met with automated responses and unhelpful customer service. The whole experience was frustrating and felt deceptive. – source: Trustpilot
19-Nov-2023 by Colin:
I advise everyone not to use Jokabet. They not only take your deposit but also charge a fee on it. It's the biggest rip-off site I've ever come across. Only use it if you can afford to lose money. – source: Trustpilot
18-Nov-2023 by Sergiu:
If you win at Jokabet, don't expect to get your money. They keep asking for bank statements, provide false transfer receipts, and eventually stop responding. It's a big scam, and even the good reviews seem to be fabricated by them. Don't be fooled. – source: Trustpilot
18-Nov-2023 by James:
My experience with Jokabet started well, winning a couple of hundred pounds without issues. However, when I won larger amounts, I couldn't withdraw them. The customer service was hard to reach and unhelpful, giving various reasons for the withdrawal problems. It felt like a scam, especially since smaller amounts were processed without issue. – source: Trustpilot
17-Nov-2023 by Sean:
As a UK player, I had trouble cashing out from Jokabet, which made me worry it might be a scam. After a few days, I tried using my Monzo card, and the withdrawal was successful within 10 minutes. – source: Trustpilot
17-Nov-2023 by Malcolm:
I had a big win with Jokabet. After depositing £50 and playing my favourite slot, I won a total of £2350. My first withdrawal of £350 was processed quickly. For the remaining £2000, I had to verify my payment method, but once I did, the money was in my account within 24 hours. It's important to avoid bonus money as it complicates withdrawals. – source: Trustpilot
17-Nov-2023 by Nigel:
So far, my experience with Jokabet has been good. As a UK resident, I was initially worried, but two withdrawals were processed quickly to my bank account. The site offers good slots and bonus incentives, though there are some fees for bank transfers and Visa deposits. I've had multiple successful withdrawals including via bank transfer within 24 hours. I don't believe this casino is a scam. – source: Trustpilot