Gamblii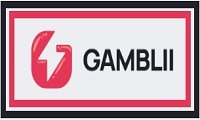 Gamblii sister sites include Slottio Casino and Jinx Casino.
Gamblii (gamblii.com) is owned by Ease Gaming N.V. of Curacao.
Sites like Gamblii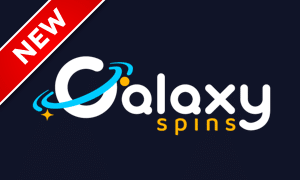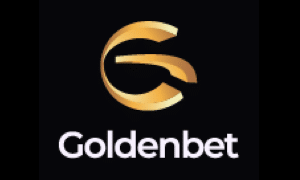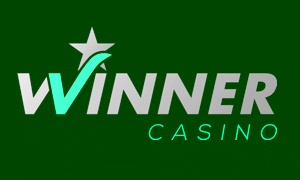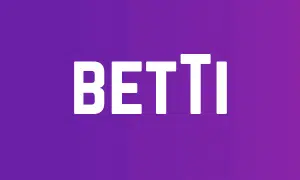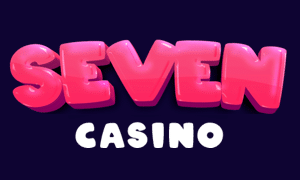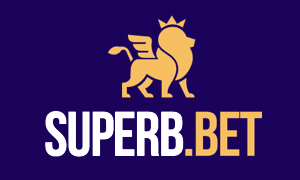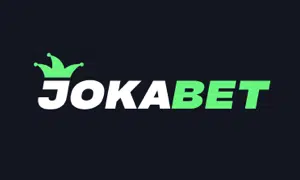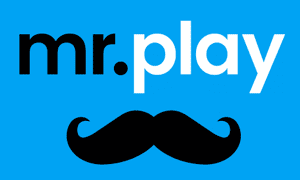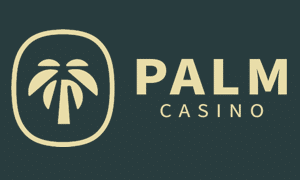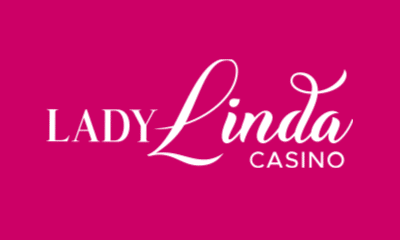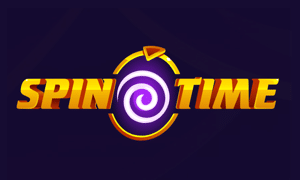 Gamblii Sister Sites 2023
GAMBLII IS NOT COVERED BY A UK GAMBLING COMMISSION LICENCE.
Before we get into the details of the Gamblii sister sites, it's important that we highlight a significant caveat common to most Curacao-based casinos: none of these platforms, including Gamblii, hold a UK Gambling Commission licence. Despite this, they actively cater to UK-based players. This situation presents inherent risks for players, such as limited options for recourse in the event of disputes or if the casinos fail to meet their advertised promises. It's important to keep this in mind as we go deeper into the specifics of these increasingly popular casino destinations.
Jinx Casino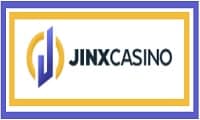 There are only two Gamblii sister sites that we know of, so you're not exactly spoiled for choice if you want to stick with the Ease Gaming platform once you're done with Gamblii. You'll note that we said "that we know of" as part of that sentence. That's because it's never easy to know how many casinos a Curacao-based operator has on its books – it's not like they publish lists or there's a register anywhere we can check. In any event, Jinx Casino is the most minimalist and understated of the Gamblii sister sites. It has a colour scheme made up of relaxed shades of blue, white and yellow and does less boasting on its homepage than the other two casinos on the platform do. Even with that said, you'll quickly notice that it uses the same template as the other casinos and presents its interface the same way. We suspect that there's very little to pick between Jinx Casino and its peers save for its welcome promotion, which happens to sit between the other two in terms of value.
Slottio Casino
If you've been playing at Gamblii for a while, Slottio Casino will seem familiar upon arrival, yet it comes with its own unique twist. This Gamblii variant – and yes, it's so similar to Gamblii that we feel comfortable calling it a variant – distinguishes itself with a striking two-tone midnight blue theme, setting a moodier tone compared to its counterparts. This darker aesthetic might be intended to evoke a 'mean and moody' vibe, which aptly reflects the offerings at Slottio Casino. Here, the welcome bonus peaks at £3500, a notch below Gamblii's generosity, and the game library boasts around two thousand options. This figure, while impressive, is half of what Gamblii presents, sparking our curiosity about the selection criteria for these games and what was chopped from Slottio but deemed worthy of making the grade at Gamblii. Despite this, a roster of two thousand games still presents a vast array of choices for any enthusiastic player, even if you could make a decent case that it's the weakest of the Gamblii sister sites at face value.
Can Gamblii Be Trusted?

★★★★★
Gamblii is rated with a 1 Star trust level.
1. UKGC License

No, Gamblii does not hold a UK Gambling Commission licence.

2. UKGC Fines

N/A – As Gamblii is not regulated by the UKGC, it's beyond their scope to impose fines.

3. Customer Service

Offers live chat and email support, but lacks telephone assistance.

4. Trustpilot Score

Gamblii holds a below-par Trustpilot rating of 2.6 out of 5.0, and there have been instances of fake review removals.

5. Company Location

Operated by Ease Gaming N.V., based in Curacao, a region known for hosting questionable casino operators.

6. Visible Promo T&C's

Promotional details are displayed on the homepage without any visible terms or conditions.

7. Social Media Presence

Gamblii lacks any form of social media engagement.

8. Number of Sister Sites

Ease Gaming N.V. manages two additional Gamblii sister sites.

9. Games portfolio

Advertises an extensive collection of over 4000 slot games, live dealer experiences, and sports betting options.

10. Gamstop links

Gamblii does not participate in the GamStop program.

Overall SCORE >

★

★★★★ – 1/5 Stars
Gamblii Review 2023
Given that there are so few casinos on the Ease Gaming N.V. platform, it's hard to call any of them "the flagship." If we were to hand out such a title, though, it would probably go to Gamblii on account of it being the best known of the casinos. It's also the most generously proportioned of them – in terms of both the size of its welcome promotion and the number of games that it claims to offer (more on that "claims" part later), it comfortably outstrips its peers. While keeping in mind that we can never condone the idea of UK-based players playing at a casino that doesn't have a UK Gambling Commission licence, here's all the information you need to know if you intend to ignore that advice.
Gamblii  Welcome Promotions
We already said a paragraph ago that Gamblii outperforms its sister sites in terms of the size of the welcome promotion that it offers. New players can claim up to £5000 (listed in Euros, which is another reminder that this casino isn't really for UK-based players) when they sign up. As one might expect, the welcome promotion is split over several deposits rather than all being dished out at once. The bonus attached to deposit one is actually fairly modest – a 200% boost up to £250. Second deposits are boosted at 50% up to £2000, and third deposits get a 100% boost up to £2750 to bring up the full amount. All bonus funds come with a wagering requirement of x35 attached to them, which is in line with the expected average for such promotions.
Other Promotions
There are three scrolling banners on the Gamblii homepage. One of them promotes the casino's VIP program, starting with the eye-catching phrase, "Are you a high roller?" and then inviting you to join today and get promoted to VIP. There's no further information about this anywhere on the casino's website, including the full terms and conditions. We have no idea what the entry bar to VIP status is or what VIPs receive once they've joined. In a similar vein, Gamblii also has a menu option for "raffles," but didn't have any active raffles at the time we visited the casino to review it. We could see the end date of the previous raffle, though, so we can confirm that there hadn't been a raffle offer at the casino for nine months. All in all, the situation with ongoing promotions at Gamblii is unclear.
Pros and Cons of Gamblii
Pros: The Gamblii welcome offer is not only substantial but also presented in a straightforward manner. The casino appears to have a fine selection of slots and games, all housed within an aesthetically pleasing interface.
Cons: Details regarding the extra promotions advertised on the homepage are elusive, with no dedicated section on the site. The absence of a banking page means that specifics about deposit and withdrawal processes are hidden within the extensive general terms and conditions. Another limitation is the inability to explore the game offerings without first creating an account. Yet, the most significant concern with Gamblii is its deficiency in licensing – a critical factor for any online casino.
Top Games at Gamblii
Typically, in our reviews, this is where we'd highlight the standout slots and games a casino offers. Our approach is tailored for those contemplating joining an online casino but haven't yet made the leap. Usually, this involves perusing the top games, which are often prominently displayed on the casino's main page, or at least accessible via side menus. However, Gamblii breaks from this norm.
At Gamblii, you're required to create an account to explore its gaming selection. The casino claims that it has a vast array of slots, live casino games, and sports betting options to reach a total of over four thousand titles.  It also claims partnerships with over thirty renowned providers, including names like Yggdrasil, Play'n Go, Push Gaming and NetEnt, among others. Interestingly, Microgaming is still referred to by its original name rather than its updated name, Games Global, hinting that this list might not be regularly updated. This raises questions about the accuracy of the information provided, leaving potential players in a bit of a guessing game regarding the actual gaming experience they can expect at Gamblii. The only thing we can specifically confirm is that the casino has the Aviator game, which you won't find at the Gamblii sister sites.
Withdrawal Processing & Support
Looking into Gamblii's banking processes turned out to be more of a detective mission than we'd anticipated, as the casino lacks a dedicated banking page. This meant we had to sift through the extensive terms and conditions to unearth details about deposits and withdrawals, which wasn't exactly a thrilling experience. The Gamblii homepage confirms the acceptance of debit cards, specifically Mastercard and Visa – but a deeper dive into the terms reveals more options.
We discovered that Gamblii also facilitates transactions through Skrill and Neteller e-wallets, although PayPal isn't mentioned. Cryptocurrency wallets are referenced, but without specifying any particular type of digital currency. For those who play big, the weekly withdrawal cap of £2500 at Gamblii might seem a bit restrictive. Additionally, the casino indicates that reviewing a withdrawal request could take up to 36 hours, hinting that patience is a virtue when it comes to accessing your winnings.
Customer Services & Licensing
Venturing into the "contact" section of Gamblii's website, you're met with a rather sparse setup, featuring just three email addresses for different purposes: general support ([email protected]), account verification ([email protected]), and complaints ([email protected]). However, for more immediate assistance, there's a live chat option, accessible via an icon at the bottom of the site, which is believed to be available around the clock. When it comes to licensing, Gamblii remains tight-lipped. While it's known that the owning company is based in Curacao, a region notorious for its lax regulatory oversight by Curacao eGaming, Gamblii doesn't even make a token claim to holding a license from this body. This omission leads to the uneasy conclusion that Gamblii might be operating without any license whatsoever. We assume that the same is true of the Gamblii sister sites.
Gamblii – The Verdict
Gamblers, who take chances by definition, often happily overlook a warning sign or two. However, with Gamblii, the abundance of these red flags is hard to ignore. One major concern is the ambiguity surrounding its promotional offers. Another is the elusive details about the withdrawal process. The decision to keep the games collection under wraps from non-members is yet another cautionary signal. But the most glaring issue is the apparent absence of any recognised iGaming license, which is the biggest of all red flags that any online casino could ever have. It's apparent that some UK players play at Gamblii and find enjoyment here , but it's important to note that they do so at their own substantial risk.
What are players saying about Gamblii?
Here are our condensed / reader's digest summaries of recent player reviews of Gamblii. Be aware that Trustpilot has removed fake reviews of this casino in the past, so it's possible the reviews may not be fair or balanced.
10-Nov-2023 by Stewart:
Decided to try my luck at Gamblii after a break, but it was a dreadful experience. The payouts and gameplay were shockingly poor. I'm left feeling very suspicious about the whole setup. – source: Trustpilot
23-Oct-2023 by Imran:
I've played on many sites, but Gamblii really stands out. I hit my first-ever max win on Gates of Olympus here. The site is well-designed with a great game selection. However, it's worth noting that withdrawals can only be made through crypto, Netteller, bank transfer, Skrill, or Jetton, not to cards. – source: Trustpilot
19-Sept-2023 by Tony:
Gamblii.com offers a fantastic range of deposit options and their withdrawal process is incredibly fast. It's a refreshing experience to see such flexibility and efficiency in a casino. – source: Trustpilot
30-Aug-2023 by Mark:
I advise against depositing at Gamblii. It feels like a money pit where your funds disappear quickly without decent feature bonuses or paylines. A truly disappointing experience. – source: Trustpilot
27-Aug-2023 by Franciscus:
I'm shocked by Gamblii's fraudulent practices. Despite being from the Netherlands where it's illegal to play, they allowed me to open an account and even reach VIP status, knowing they wouldn't pay out my winnings. After filing a complaint with the Dutch Gambling Commission, I've closed my account. – source: Trustpilot
23-Aug-2023 by Ed:
Even after closing my account over a year ago, Gamblii continues to spam me with texts. Their complete disregard for my request to remove my number is criminal. I strongly advise against giving them any personal details. – source: Trustpilot
09-Aug-2023 by J Rader:
If I could, I'd give Gamblii zero stars. I wasted £150 on Bass Bonanza, and it was a total disappointment. The game felt like a complete waste of money and time. – source: Trustpilot
04-Aug-2023 by Charlie:
Gamblii is an awful casino with suspect games. The gameplay feels rigged, with bonus symbols appearing illogically and payouts being inconsistent. It's a scammy and suspicious place that should be avoided. – source: Trustpilot
22-Jul-2023 by Ozzy:
Stay away from Gamblii, they don't pay out winnings. It's a complete fraud. – source: Trustpilot
05-Jul-2023 by Adam:
I deposited £1000, which never reached my account due to an error. Despite promises of a refund, I've never had anything back from them. They even phone you and try to tempt you into playing by offering bonuses that don't exist. – source: Trustpilot