Slottio Casino
Slottio sister sites include Gamblii and Jinx Casino.
Slottio Casino (slottio.com) is owned by Ease Gaming N.V. of Curacao.
Sites like Slottio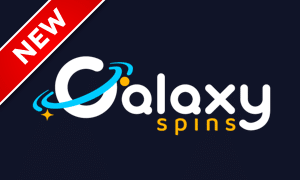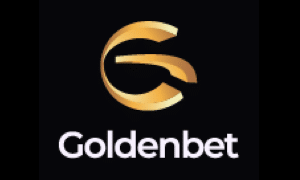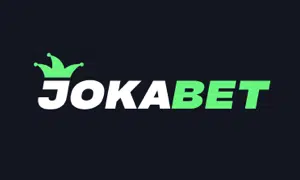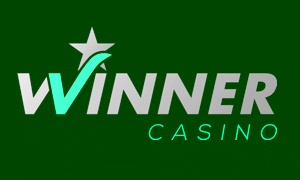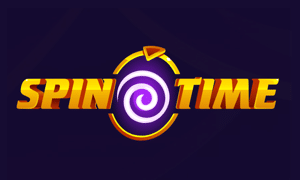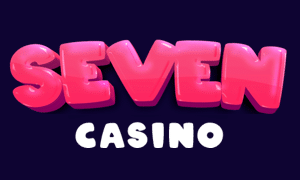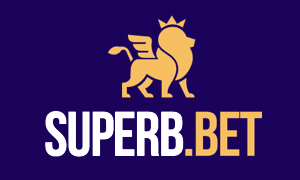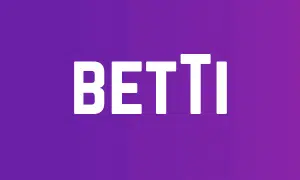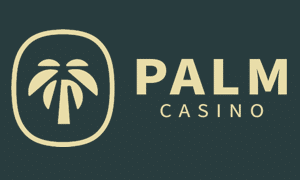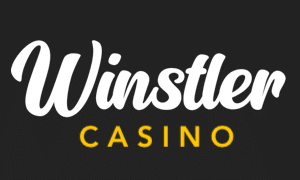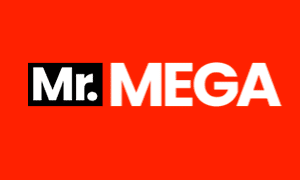 Slottio Sister Sites 2023
SLOTTIO IS NOT COVERED BY A UK GAMBLING COMMISSION LICENCE.
Before we talk about the specifics of the Slottio sister sites, it's crucial to address a common issue with most Curacao-based casinos: hardly any of them, specifically including Slottio, are licensed by the UK Gambling Commission. Yet, they still target UK-based players. This scenario brings inherent risks for players, including limited resolution options if disputes happen or if the casinos don't live up to their promises. You should think very carefully about safety before spending money at any of these casinos, but here's the information for those who are interested.
Jinx Casino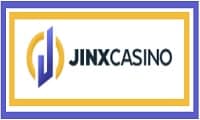 If you're looking to explore options within the Ease Gaming platform after your experience with Slottio, you'll find your choices limited to just a pair of Slottio sister sites – or, at least, we think you will. The ambiguity around the exact number of casinos under a Curacao-based operator stems from the lack of public registries or published lists. Among these limited options, Jinx Casino stands out with its subtle and calming colour palette of blues, whites, and yellows, offering a less flashy landing page compared to its counterparts. Despite this toned-down approach, Jinx Casino shares a common website template and user interface with the other Slottio sister sites. One of the factors that set these sites apart, however, are their welcome offers. In the case of Jinx Casino, the sign-up bonus on the table falls in the middle in terms of value when compared to its peers. Aside from that, you're likely to have the same experience there as you've had at Slottio.
Gamblii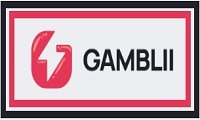 Upon visiting Gamblii's homepage, you'll likely experience a sense of déjà vu if you've come straight from Slottio. Although Gamblii sports a chic palette of pink, black, and grey, its layout mirrors Slottio's. This similarity stems from Ease Gaming N.V.'s approach to crafting iGaming sites, adhering to a stringent template – a fact we noted a moment ago while looking at Jinx Casino. This approach sacrifices variety for consistency, ensuring a seamless experience across the Slottio sister sites. Once you're accustomed to one, navigating the others is easy. At the risk of repeating ourselves again, despite the template, each casino retains unique elements, such as varying welcome promotions and game counts. Gamblii, for instance, uses the real estate on its homepage to boast about an impressive collection of over four thousand games from more than thirty providers, coupled with a top-tier welcome offer that can reach up to £5000 if you have deep enough pockets to unlock the full amount.
Can Slottio Be Trusted?

★★★★★
Slottio has earned a mere 1 Star in trustworthiness.
1. UKGC License

Slottio operates without a UK Gambling Commission licence.

2. UKGC Fines

Not applicable – Slottio is not within the UKGC's jurisdiction; hence no fines can be imposed.

3. Customer Service

Provides support via live chat and email but does not offer telephone support.

4. Trustpilot Score

Slottio's Trustpilot rating stands at 3.0 out of 5.0, but with a history of Trustpilot removing fake reviews.

5. Company Location

Ease Gaming N.V., based in the controversial region of Curacao, is the operator behind Slottio.

6. Visible Promo T&C's

Promotions are showcased on the homepage, yet key terms and conditions are not readily visible.

7. Social Media Presence

Slottio is absent from all major social media platforms.

8. Number of Sister Sites

There are two Slottio sister sites on the Ease Gaming N.V. platform.

9. Games portfolio

Claims to host a selection of over 2000 slots, immersive live dealer games, and sports betting opportunities.

10. Gamstop links

Slottio is not involved with the GamStop self-exclusion scheme.

Overall SCORE >

★

★★★★ – 1/5 Stars
Slottio Review 2023
Of the three casinos on the Ease Gaming N.V. platform that we're aware of, Slottio is probably the least well-known. It's also the darkest in tone, with its midnight blue colour scheme standing in stark contrast to the lighter colours seen at its sister sites. Slottio can't compete with Gamblii when it comes to the amount of money its welcome promotion offers or in terms of the number of games it provides access to. That might sound like a bad start – and maybe it is – but let's see if the casino is capable of making up for it in other ways.
Slottio Welcome Promotions
We've already said that Gamblii is the biggest casino on this platform when it comes to welcome promotions, but there are still potentially thousands of pounds on the table for new players at this casino. When players make their first deposit, they receive a two hundred per cent boost up to £500. That's followed by a one hundred and fifty per cent boost up to £1000 on deposit two and a one hundred per cent boost up to £2000 on deposit three, which makes a maximum possible bonus pot of £3500 across the three deposits. Players should be mindful of two things, though; firstly that all cash amounts are listed in Euros (a reminder that you probably shouldn't be playing here if you're UK-based) and secondly that the wagering requirement is high at x45. You'll get better terms with the two Slottio sister sites that we mentioned above.
Other Promotions
If you spend enough time on the Slottio homepage, you'll notice that the same three banners keep scrolling on by; one that promotes the size of the games collection (apparently two thousand, but we'll get to that in a minute), one that promotes the welcome promotion, and another that promotes the Slottio VIP program. The problem is that there's no information about the specifics of the VIP program attached to the banner, and nor is there any information anywhere else on the website. If a VIP scheme exists, Slottio isn't keen to tell anyone how to qualify for it or what you might get in return when you do so. We can't even say for sure that the scheme exists beyond the passing mention of it on the homepage, and there are no other promotions available at the casino.
Pros and Cons of Slottio
Pros: Slottio's colour scheme makes for a  better aesthetic than you'll find at the casino's sister sites. If it's telling the truth about having two thousand games to play, then it has a large collection capable of keeping players engaged and entertained for a long time.
Cons: The lack of information about the VIP scheme. The lack of ongoing promotions elsewhere. The way the casino doesn't provide clear information about withdrawal processing. The fact that the games portfolio is invisible unless you register an account first. On top of that, the elephant in the room is that Slottio appears to be operating without a licence.
Top Games at Slottio
At this point in our reviews, we like to review the top games offered by a casino, aiming to provide insight to those pondering whether or not it's worth signing up. Usually, we can do this because these games are easily visible on the casino's homepage or accessible through side menus. However, Slottio deviates from this standard practice.
If you want to get a look at Slottio's assortment of games, signing up for an account is a prerequisite. The casino says that it has a substantial collection, including a plethora of slots, a live dealer suite, and sports betting, tallying over two thousand titles. Slottio also touts collaborations with more than thirty esteemed game providers, such as Yggdrasil, Scientific Gaming, Merkur Gaming, and NetEnt. Curiously, Microgaming is still listed under its former name rather than as the rebranded 'Games Global', suggesting that updates to this list might not be a regular occurrence. This lack of up-to-date information casts a shadow of doubt over the veracity of the casino's claims, leaving prospective players to wonder about the true nature of the gaming experience that awaits them at Slottio.
Withdrawal Processing & Support
Investigating Slottio's banking procedures felt more like unravelling a mystery, given the absence of a specific banking section on its website. This led us on a less-than-exciting journey through the site's lengthy terms and conditions to discover the ins and outs of depositing and withdrawing funds. While the Slottio homepage clearly states that it accepts debit cards, including Mastercard and Visa, a more thorough examination of the terms uncovers additional methods.
Our sleuthing revealed that Slottio supports transactions via Skrill and Neteller e-wallets, though PayPal apparently isn't welcome. The site also alludes to the use of cryptocurrency wallets, yet stops short of specifying any particular digital currencies. High rollers might find the weekly withdrawal limit of £2500 somewhat limiting. Furthermore, the casino suggests that processing a withdrawal request could take as long as 36 hours, implying that more than a bit of patience may be required for those waiting for winnings.
Customer Services & Licensing
Slottio's "contact" page is a pretty minimalistic affair, offering just three distinct email addresses catering to general inquiries ([email protected]), account verification ([email protected]), and grievances ([email protected]). For those seeking faster assistance, Slottio provides a live chat feature, accessible through an icon at the website's footer, reportedly available 24/7. Regarding its licensing status, Slottio maintains a veil of silence. It's a known fact that its parent company is Curacao-based, a region infamous for its relaxed regulatory environment under Curacao eGaming. However, Slottio stops short of even claiming to possess a license from this regulatory body, leading to the unsettling inference that it may be operating entirely without a license. This lack of licensing likely extends to the Slottio sister sites as well.
Slottio  – The Verdict
Slottio is the weakest of the casinos that we're aware of on the Ease Gaming N.V. platform, and that's quite a damning statement because we're not hugely impressed with the Slottio sister sites either. That's not to say that we don't think players can play and win here – we're just not happy with how much information is kept under wraps. Players should know the ins and outs of the games and promotions available to them before they sign up for an online casino. They should also know how their transactions will be processed. Knowing what games are available to play falls under the heading of "basics." Slottio doesn't do any of those things and is all the weaker for it.
What are players saying about Slottio?
Here are our condensed / reader's digest summaries of recent player reviews of Slottio. Be aware that Trustpilot has removed fake reviews of this casino in the past, so it's possible the reviews may not be fair or balanced.
09-Sep-2023 by Joanna:
I had a very disappointing experience with Slottio. It felt like they were taking advantage of people who couldn't gamble in the UK due to GamStop reasons. I deposited £600 but never managed to come out ahead. Even with free spins, my winnings were capped at just £30. To be honest, it felt like a proper scam, and I've been playing for a while, so I can tell when something isn't right. My advice to others would be to steer clear of Slottio. – source: Trustpilot
23-Jul-2023 by Carl:
My experience with Slottio left me frustrated and disappointed. I deposited my money and tried to play Cleopatra Megaways with a bonus, but the casino took my money and didn't let me access the bonus game. I reached out to their customer support multiple times over several days, but all I got was that my case was under investigation. I decided to close my account, hoping for a refund, but I'm not very optimistic about it. My strong recommendation is to avoid using this casino. – source: Trustpilot
19-Jun-2023 by M Cheng:
My experience with Slottio was absolutely terrible. I wouldn't recommend depositing with a bonus because it seems like they can easily take away all your winnings with just a click. I had a £250 bonus that wiped out my £430K balance, and in the end, I lost £500K. If you're looking to play, I strongly suggest choosing legal UK casinos instead. – source: Trustpilot
15-Apr-2023 by John:
I had a somewhat different experience with Slottio, and I'd rate it 4 out of 5 stars. I recommend depositing with cryptocurrency, thoroughly understanding the bonus terms, and enjoying some of the best online games. If you follow the withdrawal rules, you'll find that withdrawals are quite speedy. Overall, I had a positive experience. – source: Trustpilot
06-Apr-2023 by Bruno:
My experience with Slottio was outstanding, and I happily give it a 5-star rating. This casino truly delivers with a wide game selection, user-friendly navigation, appealing graphics, and helpful customer support. The bonuses and rewards program are unbeatable. If you're seeking an exceptional online casino experience, I highly recommend Slottio. – source: Trustpilot
02-Apr-2023 by Ale:
I had a great experience with Slottio. The casino has a clean design, and deposits/withdrawals work smoothly. Their customer support is also excellent, with fair response times. I found Slottio to be a nice casino overall. – source: Trustpilot
28-Mar-2023 by YT Studio:
My experience with Slottio has been pretty good overall. I've played here recently and haven't encountered any issues with payments. I would recommend it to others.– source: Trustpilot
27-Mar-2023 by Anouar:
I can confidently say that Slottio is the only site that pays very well. I've been playing on Slottio since January, and it's the only casino that consistently delivers timely payments. – source: Trustpilot
26-Mar-2023 by Betty:
I've been using Slottio for quite some time now, and I can confidently say that this is one of the best casino websites I've used. They offer a wide variety of games, and I've managed to make more than £3000. The numerous withdrawal methods and quick withdrawals make it even more appealing. I highly suggest it, and I'd rate it 10/10. – source: Trustpilot
11-Mar-2023 by John:
My experience with Slottio wasn't great. Despite its good appearance and game selection, I found that live games didn't work properly. Some slots seemed fake with strange numbers, which raised concerns about the authenticity of the games. It felt like a potential scam, and I wouldn't recommend it. – source: Trustpilot