HighWeb Ventures NV Casinos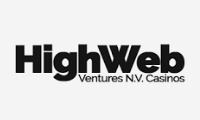 HighWeb Ventures NV is a casino network company with one active site, which is WinnerZon Casino.
HighWeb Ventures NV is based at Heelsumstraat 51, E-Commerce Park, Vredenberg, Curacao.
CASINOS OPERATED BY HIGHWEB VENTURES NV CAN NOT BE ACCESSED FROM THE UK. TRY ONE OF THE CASINOS LISTED BELOW INSTEAD.
Similar to HighWeb Ventures Casinos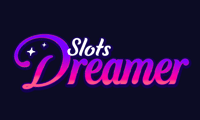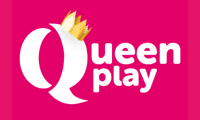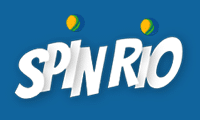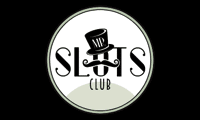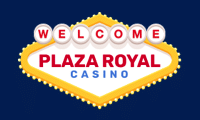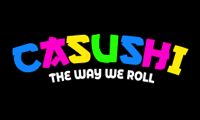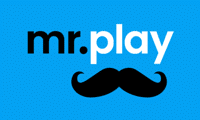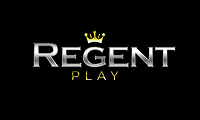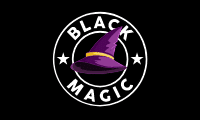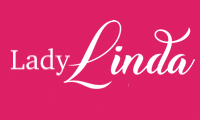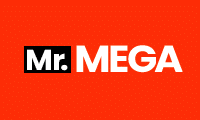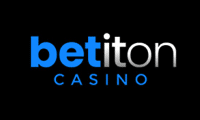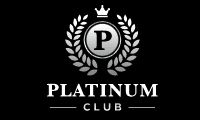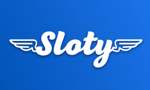 All HighWeb Ventures NV Casinos 2022
HighWeb Ventures NV had a portfolio of more than forty online casinos until March 2022. All of these casinos were, like HighWeb Ventures NV itself, based in Curacao and licenced by iGaming authorities there. Like every casino or casino network company with a Curacao licence, it didn't enjoy the greatest of reputations. All of that has now changed. HighWeb Ventures is a wholly-owned subsidiary of a larger, Malta-based casino network company called The Winzon Group Ltd. The Winzon Group has now taken full ownership of all of the former HighWeb Ventures NV casinos save for one. You'll find details of all of the casinos on the dedicated page for the Winzon Group we have here at Sister Site. With only one casino left under management, the future of HighWeb Ventures NV is unclear. 
The following casino is not available to players in the UK nor covered by a UK Gambling Commission licence, so we advise players to steer clear of it. 
WinnerzOn Casino
WinnerZon is a spectacularly good-looking casino site and seems to do everything. The HD-sharp graphics of football stars Lionel Messi and Neymar on the scrolling promotional banner tell us that the site has a fully functional sportsbook. There's a referral scheme that pays out bonuses when you invite your friends to become WinnerZon members, and a 200% matched deposit welcome for all players. On top of all that, there's a VIP loyalty reward scheme for players who stick with WinnerZon for the long term. Throw in the fact that this site offers online slots, video bingo games, live dealer games and even hourly lotteries, and we're talking about what should be a world-class online casino. However, all of this comes with a big "but."
The "but" is that the only licence covering the operations of WinnerZon comes from authorities in Curacao. We don't like to point fingers, but there have been numerous complaints about Curacao-licenced casinos refusing to pay out and providing shoddy customer service in recent years. Reputable casinos tend to have licences with reputable agencies, and when we say "reputable agencies," we mean the UK Gambling Commission first and foremost and perhaps the Malta Gaming Authority second. If a site isn't covered by either body, our standing advice is to stay well clear of it no matter how good it looks. On top of all that, WinnerZon is the only casino site that wasn't transferred to Winzon Group Ltd with the rest of the former HighWeb Ventures NV casinos. We don't know why that is, but it does make us question how much longer it will survive.
WITH ALL OF THE HIGHWEB VENTURES NV CASINOS TRANSFERRED TO WINZON GROUP AS OF MARCH 2022, ALL INFORMATION BELOW THIS LINE IS NO LONGER MAINTAINED. HIGHWEB VENTURES NV IS NO LONGER CONSIDERED TO BE A GOING CONCERN. IF THAT CHANGES, WE SHALL UPDATE THIS PAGE.
HighWeb Ventures 2022
The HighWeb Ventures Company is responsible for operating a long list of online gaming casinos as well as sportsbooks, the company and its casinos are registered under the Curacao License for online gaming and betting. The operator has links with major gaming companies and brands such as the Future Gaming Group International, this means that the casinos and operator have some heavy back up which also explains the long list of casinos owned by this company. All the various casinos operated by HighWeb Ventures include a variety of online games in different currencies as well as languages which means that these international casinos can be accessed by players from various countries around the globe. Although the Curacao license isn't the most trusted license and regulator for online casinos, seeing that most of the casinos operated by HighWeb meet the important requirements set up for a fair online gaming experience, this means that the casinos here can be trusted.
When it comes to the most popular sites operated by this company, names like Wintika, Freaky Aces, Dinospin, and VIP Stakes Casino rise. These sites include casino games along with sports betting which means that most players that come here will find what they are looking for. The company has more than 500 world-class games in its catalogue as well as 5000 plus betting opportunities on all sorts of sports events, so players will find what they're looking for at casinos operated by HighWeb Ventures N.V.
The company was first established back in 2014 and since then they have put together a solid portfolio of excellent casinos and sportsbook platforms, all the services have been licensed by the Curacao Gaming License and the payment team for this company is operating out of Cyprus with the HighWeb Services name. An unfortunate part is that there isn't an official website for this company to list everything about it, which also means that there aren't any social media pages for this company either. People have to visit the casinos operated by HighWeb to see what kind of portfolio the company has built up.
Not having a website also means that there is a lack of information regarding the operator as there isn't any sort of source which could verify news related to this company. Games at casinos operated by HighWeb Ventures are provided by software makers such as NetEnt, Microgaming, Big Time Gaming, Elk Studios, and other popular brands which are known for their unique and interesting, innovative online games. When it comes to the categories of games available here, then this includes regular online slots, table and casino games along with live dealer games.
There are different payment methods accepted at this company's casinos which also include Bitcoin, but there aren't any other cryptocurrencies available as payment methods at this operator and most payment methods are conventional online banking systems that players know and trust. Accepted countries where this operator's casinos are accessible include Norway, New Zealand, and Canada, the list includes most of Europe and some other parts of the world too.
What are players saying about HighWeb Ventures NV casinos?
Here are our condensed / readers digest summaries of recent player reviews of HighWeb Services Limited casinos. These reviews are no longer kept up to date as the majority of these casinos no longer belong to HighWeb Ventures NV, and in any case are not available in the UK.
25-Apr-2021: Calvin Casino by Charles:
A luxury casino with a variety of games to offer, especially their slot machine selection was top notch. Their special promotion offer via email is excellent. – source: AskGamblers
22-Apr-2021: Wintika by Megan:
It was fun playing at this casino, wagering was easy and win chances were high. Pretty impressive methods were also there, everything was fast here. – source: AskGamblers
03-Dec-2020: Slotohit by Henry:
Played alot at this casino registration process was to the point and verification was quick. The welcome bonus was the best here. – source: AskGamblers
28-Mar-2020: Spinaru by Randy:
Joined this casino couple of weeks ago their bonus system is very good and they also got a sound collection of software providers too. – source: AskGamblers
22-Aug-2019: Spinaru by Octivia:
Simply the best casino in town big bonus offers with a variety of games to choose from. The staff was very interactive and cooperative. – source: AskGamblers
26-Feb-2019: Bet N Spin by Tim:
This casino always come up with scamming players, games were rigged when I told this to the support services they simply blocked my account. – source: TrustPilot
08-Feb-2019: Paradise Win by Phillip:
Paradise win was an average casino limited number of slot machines were there. Promotions were good but payouts totally sucks here. – source: AskGamblers
08-Feb-2019: Casdep by Tom:
Most ugly casino I have ever seen, with limited cashouts with non-existent support service. I don't recommend playing here. – source: AskGamblers
30-Sep-2017: Freaky Aces by Edward:
Freaky Aces was a wonderful experience for me, had some problems because of having cross-region but their staff helped me alot. – source: AskGamblers
10-Aug-2017: Freaky Aces by Bryan:
As an old player, I always have a loyalty bonus which helps me alot. Withdrawals here are always fast and winning is good. – source: AskGamblers