Winzon Group Casinos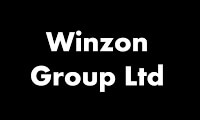 The Winzon Group is a casino network company with over forty active sites. The top Winzon Group casinos are Winhalla Casino, 777 Stakes, Winzon, I Am Sloty, 1 Click Win, Stakez On, Chips Resort and Armed Bet.
The Winzon Group is based at Level 5, MK Business Centre, 115A Valley Road, Birkirkara, BKR9024, Malta.
THE WINZON GROUP CASINOS ARE UNAVAILABLE TO PLAYERS IN THE UK. TRY ONE OF THE ALTERNATIVE CASINOS LISTED BELOW.
Similar Winzon Group Casinos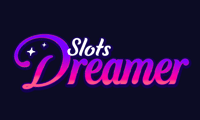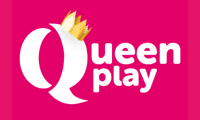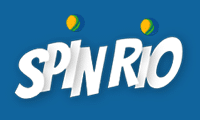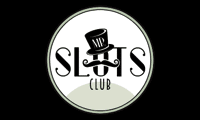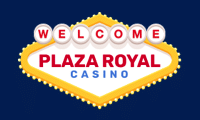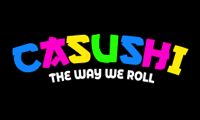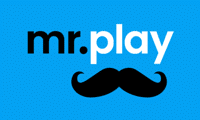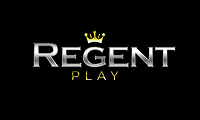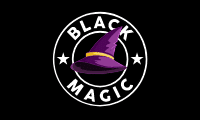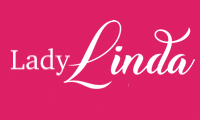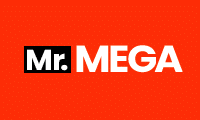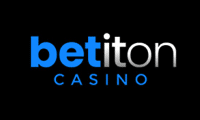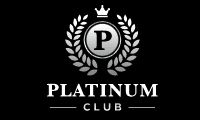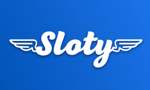 Top Winzon Group Casinos 2022
These casinos are top-performing sites on the Winzon Group casinos platform, but they're not available to players in the UK and nor are they covered by a UK Gambling Commission licence. For that reason, we cannot recommend that our readers play at any of these sites even if it's possible to circumvent the geographical restrictions.
Winzon Casino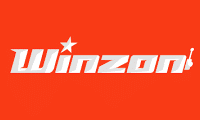 Winzon Casino is the flagship casino of the Winzon Group Ltd casino network. You can tell that from the name of the casino alone. It won't surprise you to hear that this was also the first casino that the network company launched after forming in 2018. The site is covered by a licence from the Malta Gaming Authority and has leveraged that licence to secure working partnerships with some of the biggest online slots and casino game providers in the business. NetEnt, Microgaming, RTG and several other popular providers keep this casino stacked with the latest releases. Away from Winzon Casino's online slots, you'll also find virtual and live-dealer versions of roulette and most popular card games. The only thing missing is sports betting, but there are plenty of other sites on the internet you can look to if you want to scratch that itch. While players in the UK are unable to avail themselves of the Winzon welcome offer – or, indeed, any other aspect of Winzon Casino – the offer is noted by players in Europe to be particularly generous. If Winzon were ever to become available in the UK, it would probably be a popular site.
Armed Bet
The motto of The Winzon Group's Armed Bet casino site is to bring about a revolution in gaming. It's an aggressive slogan, but then the name of the casino could also be seen as aggressive. Unfortunately, logos and mottos are about the only factors that differentiate Armed Bet from Winzon Casino. Armed Bet is less of a Winzon Casino sister site and more of a Winzon Casino clone. If you came to Armed Bet in the hope of seeing live casino games or online slots that you hadn't already picked up or played with at Winzon Casino, you'd end up disappointed. On the other hand, if you came to Armed Bet first without even being aware that Winzon Casino existed, you'd probably be impressed with the site. It's well-designed, it's fully mobile compatible, and it still has that "new casino" feel to it after being online for less than five years. Players who stick with Armed Bet for the long term have access to a VIP reward scheme to complement the site's welcome offer and ongoing promotions. Live chat is available on a 24/7 basis for everyone who has access to the site – which unfortunately doesn't include anybody from the UK.
1 Click 1 Win
A "1 Click Win" is what we all dream of when we visit an online casino site, so it's a fine choice for the name of this Winzon Group Ltd casino. It's physically impossible to win anything at the site with a single click, but by the time you find that out, you might already have registered an account and decided to start playing anyway. The design of 1 Click Win is again similar to that which you'll find at Winzon and Armed Bet, so at this stage, it's safe to say that this casino network company works with a template and doesn't like to stray too far from it. The template also extends to the range of games, promotions, and other features at the casino site. The same VIP scheme that exists at Armed Bet is also available to players at 1 Click Win, and the rewards are broadly similar. The only significant difference between the two sites that we could identify is that customer services at 1 Click Win aren't available 24/7. Why this would be the case when customer support is always available at some of the other sites in the range is unknown, but it makes 1 Click Win seem like a secondary concern by comparison.
Winhalla Casino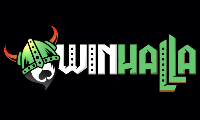 Viking-themed online slots games are ten a penny, and Viking-themed online slots websites are rapidly becoming just as popular. We can partially chalk that up to the extraordinary success of the American TV drama series "Vikings," which recently came to an end after several successful series. The "Assassin's Creed" series of video games has also touched on Viking history recently, so the Nordic warriors are more popular now than they have been in years. Winhalla's chances of rubbing shoulders with the more popular casinos in the genre are hindered by two factors. The first is its lack of a UK Gambling Commission licence, which makes it impossible for the site to compete with any site or casino network company that does. The second is that it's hard to operate a Viking-themed casino site without access to Yggdrasil's iconic Viking-themed slots such as "Vikings Go To Hell" and "Vikings Go Berzerk." The Winzon Group doesn't have access to Yggdrasil'
s casino
games, and so they're conspicuous by their absence. Still, Winhalla has a more entertaining theme than any of the others on the Winzon platform.
I am Sloty
If Winhalla is an easy-to-understand name for a casino site, I Am Sloty is a little more abstract. We've heard people call online slots everything from pokies to fruities, but we've never heard anyone say that they're going to play a "sloty." More to the point, there's already a very successful online casino site called Sloty on the
Genesis Global
platform, so all The Winzon Group has done by creating I Am Sloty is create confusion in the marketplace. The site is, as you'll almost certainly have guessed already, all about online slots. There are other casino games here, but they take second billing to the collection of three-hundred-or-so online slots that I Am Sloty offers. We think the range of slots is actually the same as the range of slots you'll find at Winzon, so all I Am Sloty really represents is a casino site that offers a smaller range of games than the flagship brand on the network. We suspect that players prefer Winzon to I Am Sloty for this reason – but it's all a little immaterial as far as players in the UK are concerned, as they can't access either of the sites anyway.
About The Winzon Group Ltd
The Winzon Group Limited was formed in Malta in 2018. The headquarters of the casino network company can still be found on the island today. Malta is also where the company holds its most important iGaming licence, which was granted by the Malta Gaming Authority the same year the casino opened. Winzon Casino was the first site that this network company brought to the marketplace, followed in short order by the other seven that make up the company's range today. The sites are understood to be popular in mainland Europe, but it isn't easy to judge the level of their popularity from the UK because they've never been available here. We touched on the similarities between the various Winzon Group casino sites when we talked about the company's use of a template above. With the exception of Winhalla, almost all of the Winzon Group casinos look virtually identical save for the choice of logo and, in a couple of cases, colour scheme. The portfolio you'll find waiting for you at each of the sites (if you live somewhere that has access to them) is also similar. The range of online slots is around three hundred and drawn from the same handful of providers, and the live casino sections are identical as well. A VIP reward scheme is available at each of the Winzon Group casino sites but offers virtually identical rewards. The only thing that marks Winzon Casino out as the flagship site of the network (other than its name) is the fact that it offers sports betting, which is something that the other sites in the family don't (yet) do. The biggest recent development in the world of the Winzon Group is that as of March 2022 it's effectively absorbed what used to be its subsidiary company Highweb Ventures NV. The smaller company was a casino network company in its own right and operated a substantial number of casino sites under a Curacao e-gaming licence. In March 2022, all of those casinos were moved across to the Winzon Group and became covered by the company's Malta Gaming Authority licence. The move boosted the number of casinos under Winzon Group management exponentially and also made the former Highweb Ventures casinos available to a wider audience than ever before. It remains to be seen how many of them are kept open for the long term, as moves like this generally involve the closure of at least some of the sites that move between the two owners. The long-term future of Highweb Ventures NV is now uncertain as it only has
one casino
site left under management as of mid-2022. We're unsure why Winzon has never attempted to obtain a licence to operate in the UK. There are smaller casino network companies out there in Europe that have UK Gambling Commission licences, and they appear to do well out of the arrangement. Many of those smaller companies are also based in Malta, which is a global hub for casino network companies. Based on what we've seen, there's every chance that the Winzon Group Limited casinos could be successful in the UK if they were marketed the right way. We can speculate that the company has decided to avoid British shores for reasons related to tax or legislation, but the truth is we don't know. Unless that changes, though, The Winzon Group Ltd will continue to be of virtually no interest to UK-based gamers. Should the company ever have a change of heart and decide to start offering its services in the United Kingdom, we'll update this page to reflect that fact and re-review all of the Winzon Group casinos.
Winzon Group Casino Reviews
We've reviewed each of the Winzon Group's active casino sites. You can read our thoughts by clicking on the thumbnails below to be taken to the relevant review page.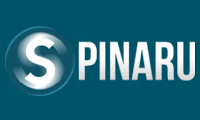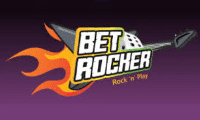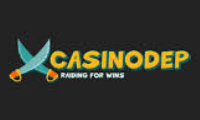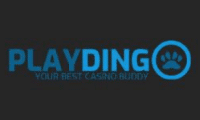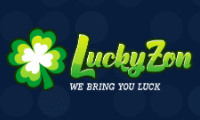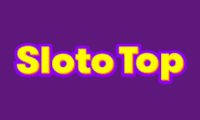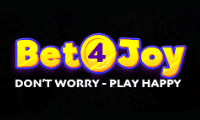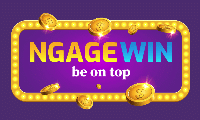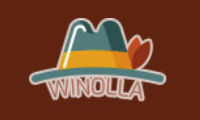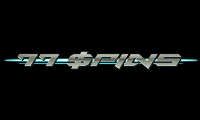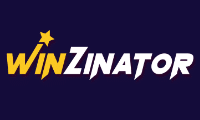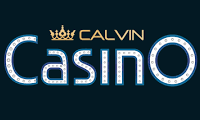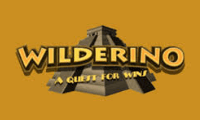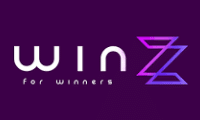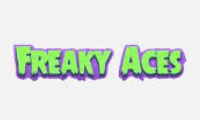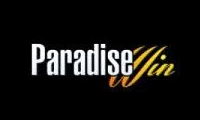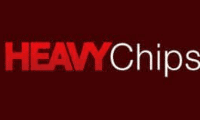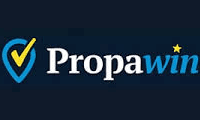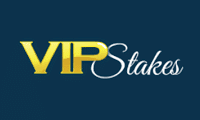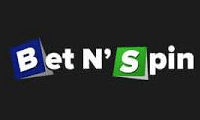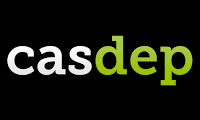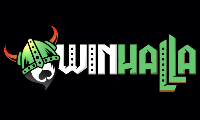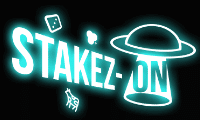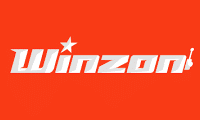 Full List of Winzon Group Ltd Casinos
For the sake of completion, this is a full list of Winzon Group Limited casino sites. We stress again that the sites cannot be accessed or played by players in the UK, and aren't covered by a UK Gambling Commission licence. We therefore can't condone any attempt to access or play on any of them. Winzon (winzon.com) 1 Spin Win (1spinwin.com) 89 Dragons (89dragons.com) 888 Lucky Chips (888luckychips.com) Akimbo Bet (akimbobet.com) Pro
Casino Club
(procasinoclub.com) Supreme Win (supremewin.com) Supremigo (supremigo.com) Winzz (winzz.com) Mr Luck (mrluck.com) Wilderino (wilderino.com) VIP Stakes (vipstakes.com) VIP Spel (vipspel.com) Spinaru (spinaru.com) Propa Win (propawin.com) Paradise Win (paradisewin.com) My Win 24 (mywin24.com) Heavy Chips (heavychips.com) Grand Wild (grandwild.com) Freaky Aces (freakyaces.com) Dino Spin (dinospin.com) Casdep (casdep.com) Calvin Casino (calvincasino.com) Bets Palace (betspalace.com) Bet N Spin (betnspin.com) Play Dingo (playdingo.com) Wintika (wintika.com) Winolla (winolla.com) Ngage Win (ngagewin.com) Spin Pug (spinpug.com) LuckyZon (luckyzon.com) OG Casino (og-casino.com) Winown (winown.com) Winzinator (winzinator.com) Casino Dep (casinodep.com) Comix Casino (comixcasino.com) Lota Play (lotaplay.com) 77 Spins (77spins.com) Bet 4 Joy (bet4joy.com) Bet Rocker (betrocker.com) I am Sloty (iamsloty.com) Sloto Top (slototop.com) Winhalla (winhalla.com) Stakez On (stakezon.com) Chips Resort (chipsresorts.com) Armed Bet (armedbet.com) 777 Stakes (777stakes.com) 1 Click Win (1clickwin.com)