My Arkade
My Arkade sister sites include My Arcade, My Magic Reels, Palace Slots, Reels Casino, Richmond Slots, Seaside Slots and Voodoo Slots.
My Arkade (myarkade.co.uk) is operated by BXO Holdings Limited from 1st Floor, Woodberry House, London, N12 0DR.
Sites like My Arkade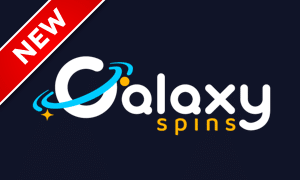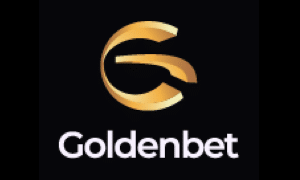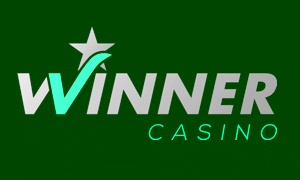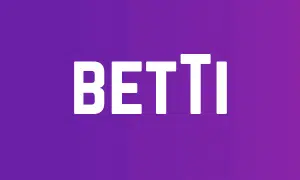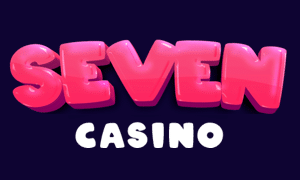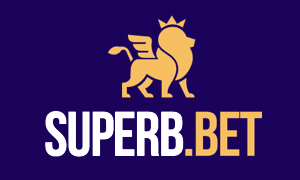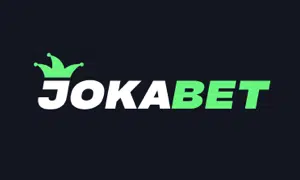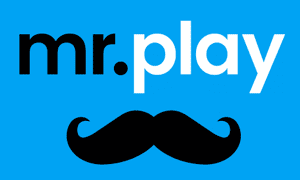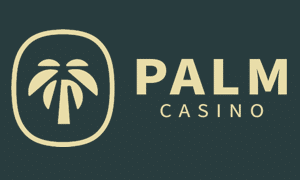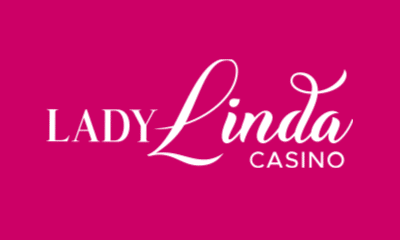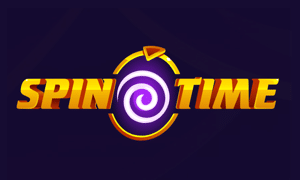 My Arkade Sister Sites 2023
My Arcade
You'd have to ask BXO Holdings Limited why they felt the need to have two online casinos with near-identical names. My Arcade and My Arkade are often confused for each other because of the one-letter difference between their names, but they ought not to be. They're totally different websites – although we might be stretching the definition of "totally," given the strong resemblances between the My Arkade sister sites. All of the casinos on the BXO Holdings limited network were made using a template, and there's precious little difference between any of them. We're not just talking about their selections of games, either – none of the My Arkade sister sites, My Arcade included, offer any promotions. The idea behind the casinos is to provide the feeling of being in a local arcade, but to deliver that feeling digitally. Whether any of the sites on the network deliver that experience is a matter of opinion, but at least it's a relatively original concept.
Bar X Arcade
Bar-X Arcade might not look drastically different from My Arkade, but this casino is, in fact, significantly different from any of the other My Arkade sister sites. It's the only one that's owned and operated by BXO Holdings Limited directly. All the other casinos on this network operate on a white-label basis. If you like, you can think of Bar-X Arcade as the casino equivalent of a show home. This is the site that gets shown off to prospective white label partners when BXO Holdings is looking to strike a new agreement. That makes it all the more confusing that in the "about us" section of Bar-X Arcade, the casino claims to be white-label. We've checked with the UK Gambling Commission, and we can assure you that it isn't. As is implied by the name, Bar-X Arcade focuses on old-school slots that involve the bar symbol, so this casino is likely to appeal to you if you prefer slots from yesteryear to the bonus-heavy style of today.
Voodoo Slots
You only need to visit two or three of the My Arkade sister sites to realise how closely they ape the style of each other. Voodoo Slots might be decked out in a dark purple hue and comes with a couple of bespoke graphics, but no amount of voodoo can mask the fact that this is yet another iteration of the same casino website. If we're to believe the promotional text on the Voodoo Slots homepage, the purpose of the casino is to help players "unlock their inner mojo" in the comfort of their own homes. We're not experts, but we don't think that's usually the point of voodoo. The re-use of banner graphics across the My Arkade sister sites family means that even though each site promises "local jackpots (with no explanation of how the feature works), the example jackpot amount is always £350, and the "local" area is always given as Luton. Voodoo Slots focuses on more modern slots as opposed to the classics of Bar-X Arcade, but the contents of the collection are the same at both sites.
Reels Casino
Reels Casino is a return to the style of the "local arcade in your own home" approach we saw with the first couple of My Arkade sister sites in this list, but once again, there's a difference. Reels Casino Slots is a white-label partner of BXO Holdings Limited, but it's also a brand that exists in the real (or reel) world. Reels Casino opened its first slots venue in London in 2015 and has since added another four, with another due to open in the near future. There are Reels Casino venues in West Ealing, Dagenham, Wimbledon, Yiewsley, Epsom and Westow Hill. The up-and-coming company elected to partner with BXO Holdings Limited to create a digital version of its arcade, and so Reels Casino came to be a member of the My Arkade sister sites family. Save for that detail, this is the same casino you've already seen three times on this list. "Variety is the spice of life" is a common saying, but whoever worked on the design of the casinos on this network has clearly never heard it.
Seaside Slots
If you've made it this far down our list of My Arkade sister sites, you'll already be aware that they're identical in all but name. The layout of Seaside Slots is the same as the layout of My Arkade and all the other sites in the family, and so are the contents of its games portfolio. There is, however, a small difference in the way it presents itself. Seaside Slots claims to provide "your beach arcade" within the comfort of your own home. The eagle-eyed among you will note that this is the same sentiment as "your local arcade in your own home," so it's not as unique a hook as it might initially appear to be. We're also not sure what a "beach arcade" is, but perhaps it's a reference to the famous "Golden Mile" of amusements on Blackpool seafront. The slots featured on the homepage of Seaside Slots are the same as those featured on the homepage of Bar-X Arcade, so this is another casino in the family that focuses on the classic style. If you're looking for My Arkade sister sites, you'll find that each and every one of them offers the same experience as My Arkade. Whether you see that as a good thing or a bad thing is up to you.
Can My Arkade Be Trusted?

★★★★★
My Arkade is a 2 Star trusted casino.
1. UKGC License

My Arkade is covered by UK Gambling Commission licence 57245, held by BXO Holdings Limited.

2. UKGC Fines

BXO Holdings Limited has a clean record with the regulator.

3. Customer Service

The only way to contact customer service is through email, and responses could take up to two working days.

4. Trustpilot Score

N/A – My Arkade has never been reviewed on Trustpilot.

5. Company Location

BXO Holdings Limited is based in London, England.

6. Visible T&C's

The casino does not list the terms and conditions attached to deposits and withdrawals.

7. Social Media Presence

My Arkade has no social media accounts.

8. Number of Sister Sites

BXO Holdings Limited operates eight My Arkade sister sites.

9. Games portfolio

There are fewer than 200 games at My Arkade, which is well below average.

10. Gamstop links

GamStop's link and logo is in the footer of the My Arkade homepage.

Overall SCORE >

★★

★★★ – 2/5 Stars
My Arkade Review 2023
My Arkade is designed to be a compact, fun-focused casino. It's typical of the style of casinos on the BXO Holdings Limited casino network, although it foregoes the usual layout in favour of an urban, industrial design that gives the site a mean and moody atmosphere. My Arkade might distinguish itself from its sister site, My Arcade, through the unusual spelling of its name, but it hosts all the same games. What reviewing My Arkade boils down to is the question of whether those games are any good and whether this is a fun casino to spend time with. Let's find out.
My Arkade Welcome Offers
We won't beat around the bush here – My Arkade doesn't have any welcome promotions at the present time. That's not to say things won't change in the future, but based on the total absence of welcome promotions across all of the My Arkade sister sites, we wouldn't bet on it. My Arkade is a "no frills" casino, and bonuses aren't part of its proposition.
Ongoing Promotions
When we say "bonuses aren't part of the proposition," we mean it. My Arkade doesn't have any bonuses or promotions of any kind. There's no red carpet welcome nor any means of rewarding players for their loyalty. If you're the kind of player who's motivated by bonuses, perks and free gifts, you're not going to enjoy playing at any of the My Arkade sister sites – they're totally barren.
My Arkade: Pros and Cons
Pros: 
The selection of slots and games at My Arkade is small, but it contains some big hits and a smattering of new releases to keep things interesting. 
The minimalist nature of the website means that it loads extremely quickly, no matter whether you're playing on a mobile device or a computer. This isn't a casino that you'll have to wait around for. 
Cons:
We could be glib and say that the cons of My Arkade are "just about everything else," but we'll be specific. The total lack of promotions makes this a dull, dry casino with little to offer beyond its games portfolio. These same games can be played at hundreds of other online casinos, and most of those casinos offer promotions. 
My Arkade has virtually no customer support and doesn't publish any information about its deposit or withdrawal policy. We have no idea how long withdrawals take. When you play at this casino, you do so in the dark. 
Featured Slots and Casino Games
There are fewer than two hundred games at My Arkade, most of which are slots, with a few (very basic) tabler and roulette games thrown in. You won't find any live dealer games or gameshows at this retro casino site. At the time of our visit, these were the most popular slots that My Arkade had to offer. 
Fortune 5: This slot comes from Realistic and was released in 2018 with an RTP of 95.37% and average volatility. It's a basic, traditional three-reeler that uses classic fruit symbols, but the reels are set into the walls of an opulent-looking mansion. The slot comes to life when the bonus feature is activated, at which point the grid expands to 5*5 and players are invited to stop a lamp symbol as it travels around the grid. The prize value they land on is the cash amount paid. There isn't much more to this slot than that. 
Fishin' Frenzy: The best-known fishing-themed online slots game on the market is Big Bass Bonanza, which was released by Reel Kingdom in 2020. In many ways, Big Bass Bonanza was an update to Fishin' Frenzy, which was released by the same provider in 2014. The graphics are dated, and there's only one bonus feature (free spins), but the same "land a fisherman and a fish on the same spin to win money" mechanism that delights players in Big Bass Bonanza started here. RTP in Fishin' Frenzy is 96.12%, with below-average volatility. 
Bar-X 7even: This is another slot from Realistic. Despite its extremely dated appearance, it's only been on the marketplace since 2021. Bar-X 7even takes us on a journey to the distant past of slots games, with three reels but only one row and, therefore, one payline. There's more to the slot than meets the eye, though, with a mystery bonus, a free spins feature, and the ability to nudge reels if you've narrowly missed out on a big win. RTP is 96% with high volatility. 
Deposit and Withdrawal Methods
The logos of Mastercard and Visa appear in the footer of the My Arkade website. Accordingly, we believe it's possible to make deposits and withdrawals at My Arkade using these debit cards. The absence of other logos makes us think no other deposit or withdrawal methods are accepted. We'd love to be able to tell you more than this, but My Arkade doesn't provide any further information.
Customer Support and License
My Arkade invites players to check out its FAQ section if they need help, but the only questions answered in that part of the site are "Who is My Arkade?" and "What does Play for Real Mean?" which is utterly useless to a player who has deposit, withdrawal or technical queries. The only way to contact the casino is through email, but there's a wait of up to two business days for a response. In real terms, My Arkade offers next to no customer support at all. The licence that covers the casino is held with the UK Gambling Commission by BXO Holdings Limited.
My Arkade – The Verdict
We'd have reservations about playing at My Arkade. There's no information about how the casino handles transactions and no customer support agents to discuss the matter with. Even if we decided to overlook that flaw, this is a very basic casino with a limited number of games and no promotions. We can't think of a good reason to play here when there are literally hundreds of online casinos out there offering players a far better standard of service.