Seaside Slots
Seaside Slots sister sites include Voodoo Slots, My Arkade, Richmond Slots, Reels Casino, Palace Slots, My Magic Reels and My Arcade.
Seaside Slots (seasideslots.com) is operated by BXO Holdings Limited from 1st Floor, Woodberry House, London, N12 0DR.
Sites like Seaside Slots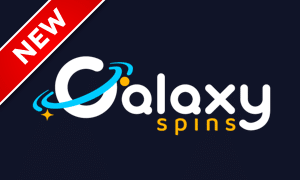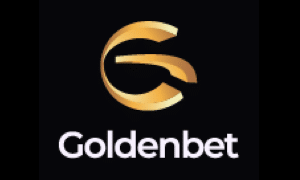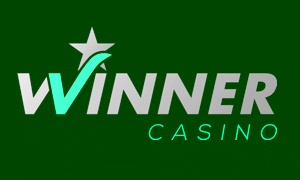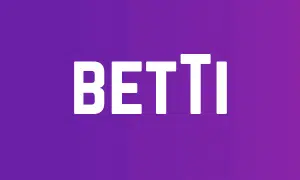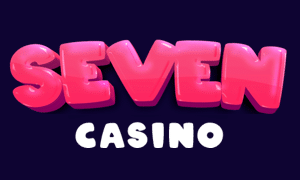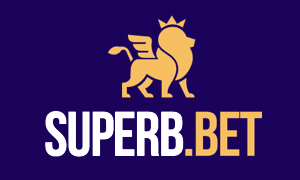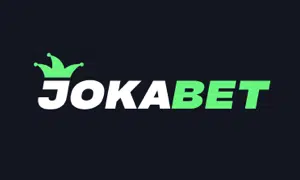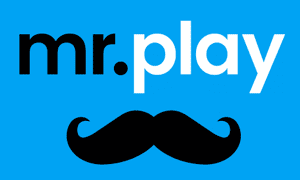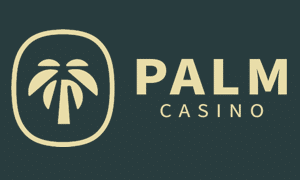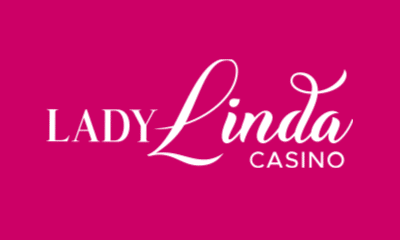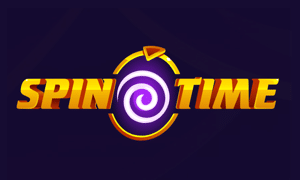 Seaside Slots Sister Sites 2023
My Arkade
My Arkade is the most unique of the Seaside Slots sister sites, and we're not just saying that because of the bizarre way the word "arcade" is spelt in its name. It's because it's the only one of the casinos in the BXO Holdings Limited casino network family to deviate even slightly from the standard design template. My Arkade has a slightly retro, urban feel, with a logo and an aesthetic that wouldn't look out of place in a video game of the early 1990s. Beneath that, though, this is a casino built around no more than three pages and hosting fewer than two hundred casino games, none of which involve live dealers. The BXO Holdings Limited casinos are designed to make you think of a time when online casinos were a lot simpler than they are now, and My Arkade is a good example of that. There are no bonuses or flashy distractions here – it's just you and the moderately well-chosen selection of slots from a handful of decent providers. Playing at My Arkade won't be a memorable experience, but it offers simplicity.
My Arcade
We have no idea why BXO Holdings Limited decided to make two Seaside Slots sister sites with such similar names – you'd have to ask them. My Arcade might sound like a clone of My Arkade, but from a visual perspective, it's a very different casino. It's a slightly quirky site to look at, with a dog mascot and a neon theme. The idea behind My Arcade is that it offers you the chance to feel like you're playing in your preferred local amusement arcade but in the comfort of your own home. That might hold true if you visit arcades to play casino games rather than video games. Oddly, My Arcade claims to be hooked up to "local jackpots" that could be worth hundreds of pounds each time they pay out, but the terms and conditions of this promotion are never explained, and we have no idea how the offer works. In terms of games, you'll find the same 180-or-so slots and table games here that you'll find at all the other Seaside Slots sister sites. When you've seen one BXO Holdings Limited online casino, you've more or less seen them all.
Bar X Arcade
All of the Seaside Slots sister sites look a little retro, but Bar-X Arcade is the most retro-looking of all of them – and that's by design. Bar-X Arcade might look like a relic of a bygone online casino era, but it's actually the BXO Holdings Limited showroom. Of all the casinos on this network, this is the only one that the casino network company owns and operates directly. All of the others are run on a white-label basis, with the involvement of third parties. Those third parties are presumably invited to check out Bar-X Arcade as an example of what BXO Holdings is capable of before they enter into an agreement. The games collection at Bar-X Arcade is identical to the games collection at all the Seaside Slots sister sites, but they've been reorganised so the classic slots provided by Realistic appear before any of the others. Each of these slots is built around traditional throwback symbols and structures, so if you liked the way online slots used to be before Megaways structures and video game style bonuses got involved, you'll find plenty to like here.
Voodoo Slots
With all of the Seaside Slots sister sites built using the same template, there's only so much any of them can do to differentiate themselves from the others. In the case of Voodoo Slots, it uses some bespoke splash graphics and a purple background to make itself stand out. A thousand works of fiction have taught us to associate voodoo magic with black magic, but Voodoo Slots has other ideas. According to the wording of this casino website, players can use the power of voodoo to unlock the powers of their "inner mojo" to relax. The standard BXO Holdings Limited games portfolio has been re-arranged yet again to showcase different games on the Voodoo Slots homepage. The latest releases available to the casino network company are showcased here, so if you like the style of the Seaside Slots sister sites and you want to know whether there's anything new to play, coming to Voodoo Slots and looking at the featured games section is the fastest way to find out.
Reels Casino
Reels Casino might look almost identical to any of the other Seaside Slots sister sites, but there's a very important difference between this casino and the rest of the range. Reels Casino is a real-world casino business and operates several venues at locations in London, including Wimbledon, Dagenham and West Ealing. The business has been up and running since 2015 and has plans to add more venues in the near future. A few years ago, they decided they wanted to take advantage of the online marketplace, and so they became a white-label partner of BXO Holdings Limited. The motto of the site is "bring home the arcade," and there are a few photos of the brick-and-mortar Reels Casino venues, but nothing significant has been done with the template, and so the site is a near-exact clone of My Arcade. Still, if you live in or around London and you've had good fun playing slots in a Reels Casino, this is an opportunity to have the same fun without needing to hop on the tube and travel to Wimbledon, Dagenham or anywhere else.
Can Seaside Slots Be Trusted?

★★★★★
Seaside Slots is a 2 Star trusted casino.
1. UKGC License

Seaside Slots operates in accordance with UK Gambling Commission licence 57245, held by BXO Holdings Limited.

2. UKGC Fines

The UKGC licence of this casino network company is clean.

3. Customer Service

Customer services are only available via email, and customer service agents have no access to player accounts.

4. Trustpilot Score

N/A – There are no Seaside Slots reviews on Trustpilot.

5. Company Location

BXO Holdings operates from a head office in London.

6. Visible T&C's

Seaside Slots doesn't list the terms and conditions of its local jackpots promotion or its payment and withdrawal processes.

7. Social Media Presence

There are no accounts for Seaside Slots on Facebook or Twitter.

8. Number of Sister Sites

Eight Seaside Slots sister sites operate on the BXO Holdings Limited casino network.

9. Games portfolio

Seaside Slots offers fewer than 200 casino games, which is well below average.

10. Gamstop links

The GamStop logo and link are in the middle of the Seaside Slots footer.

Overall SCORE >

★★

★★★ – 2/5 Stars
Seaside Slots Review 2023
The Seaside Slots sister sites are birds of a feather with very few differences between them, but Seaside Slots tries to make itself stand out by attempting to remind you of happy summer days playing slots and arcade games somewhere by the sea – perhaps Bournemouth, Brighton, Blackpool or somewhere else beginning with "B." It's a very simple casino site consisting of little more than a handful of pages, a couple of banner graphics and the games, but does that mean it isn't worth your consideration? You'll know by the time you've finished reading this review.
Seaside Slots Welcome Offers
We're off to a bad start. Seaside Slots doesn't make any attempt to roll the red carpet out to players. There's no welcome promotion or bonus available to new players. The ethos of Seaside Slots is to keep things simple and treat you as if you've just turned up to a real slots arcade. You wouldn't get any welcome bonuses in the real world, so you won't find any here, either.
Ongoing Promotions
This won't surprise you if you've read the paragraph above, but Seaside Slots doesn't have any ongoing promotions. In fact, it doesn't have any promotions at all – or, at least, we don't think it does. The promotional banners on the casino's homepage make reference to "local jackpots," with an example provided of somebody winning a jackpot of £350 in Luton. Nowhere in the casino's terms and conditions is there any explanation of how this bonus works, so we're left doubting whether it truly exists at all. Suffice to say; you're not going to enjoy playing at Seaside Slots or any of the Seaside Slots sister sites if bonuses and promotions are part of what makes an online casino attractive to you.
Seaside Slots: Pros and Cons
Pros:
Seaside Slots is a fast-loading casino website that should be ready to use within microseconds of your arrival on its homepage, regardless of the device you use to connect to the site. 
The games collection isn't exactly massive, but several big-name providers are represented, and it's something of a goldmine if you like retro slots and simple table game simulators. 
Cons: 
Almost everything else about Seaside Slots has to go in the negative column, starting with the abysmal customer service. Players in need of help have no recourse other than to email the casino, and even then, they'll be left waiting up to two business days to get a reply from someone who has no access to their account, no access to their gaming history, and can only offer general advice. 
As we've already covered, Seaside Slots has no promotions. You could play these slots almost anywhere and get additional rewards for doing so, but Seaside Slots offers nothing. That begs the question of why you'd choose to play here, and there isn't really a good answer to that question. 
Featured Slots and Casino Games
Most of the 180-or-so games at Seaside Slots are online slots, which isn't exactly a surprise when you take the casino's name into account. However, none of the most popular games at the casino are slots. There's a limited number of table games and virtual sports games at Seaside Slots, and based on the contents of the "featured" section of the games portfolio, these games are of more interest to players at Seaside Slots than the slots collection is. 
Roulette Diamond: There are only so many things you can do to a virtual roulette game to make it stand out from an enormously crowded market – no matter how much effort you make to dress it up, it's still just roulette. This particular roulette game comes from 1×2 Gaming, which released it in late 2018, and it makes a mockery of our opening statement. The game is played on a diamond-shaped betting board with forty numbers and introduces quarter and diagonal bets to go with the usual red, black or block betting. You can even play several games at once, thanks to the multiball feature! 
Virtual Football: Just as there are many roulette variants out there in the iGaming world, there are also plenty of virtual football variants. This good-looking version of the game comes from Leap Gaming and was released in May 2016. using graphics that wouldn't look out of place in the latest version of Football Manager and some genuinely amusing fictional team names (Rich Hamsters vs Bored Worms was one fixture we saw), Virtual Football lets you bet real money on imaginary teams and then watch the action unfold in 3D. 
Instant Trotting: Leap Gaming specialises in virtual sports games. Instant Trotting – a virtual horse racing game – is another one of their creations and was released in July 2018. It's one of the best virtual horse racing games on the market from a graphics perspective and has a theoretical RTP of 91%. There are eight runners to choose from in every race, so you're always in with a chance of a win or a place, and the commentary track brings the race day experience to life. 
Deposit and Withdrawal Methods
The sum total of what we know about payment and withdrawal methods and processes at Seaside Slots comes from the logos that appear in the footer of the website, which are those of Mastercard and Visa. We assume that Mastercard and Visa Debit are the only approved methods for conducting transactions with Seaside Slots, but we have no way of verifying that, and we have no idea how long it might take the casino to process a withdrawal. There isn't even any further information in the casino's full terms and conditions, and the topic isn't covered in the site's extremely limited FAQ. For an online casino to provide so little information about such an important matter in the modern age is totally unacceptable.
Customer Support and License
There is no real customer support at Seaside Slots. The FAQ only covers the questions "What is Seaside Slots," and "What does Play for Real Mean," which fail to meet the definition of "frequently asked questions." If you're chasing a withdrawal or have any specific queries, all you can do is email the casino. Anyone who does so is warned that the turnaround time for replies is two days, and the person answering your query doesn't have access to your account. In all likelihood, they probably won't be able to help you. The licence that covers the casino is held with the UK Gambling Commission via BXO Holdings Limited.
Seaside Slots – The Verdict
We can't ever recommend that any of our readers play at a casino where they'll have no assistance if anything goes wrong, and so we can't recommend Seaside Slots. The absence of customer support is a massive black mark against the casino, and the lack of information about payment processing is another. Even if those huge problems weren't there, the sub-par selection of slots and games and the absence of promotions are also good reasons to skip out on Seaside Slots and play somewhere else.