Online Slots UK
Online Slots UK sister sites include Win British, Win Windsor, Brit Bingo, UK Slot Games, Britain Play, Big Ben Slots and many more.
Online Slots UK (onlineslotsuk.com) is operated by Jumpman Gaming Limited of La Corvee House, La Corvee, Alderney, GY9 3TQ.
Sites like Online Slots UK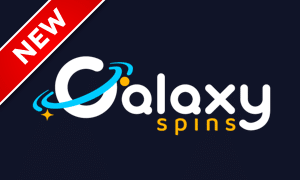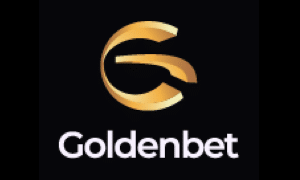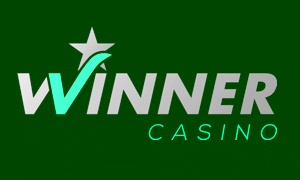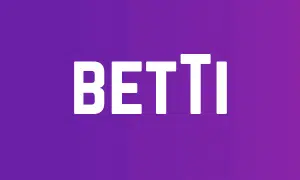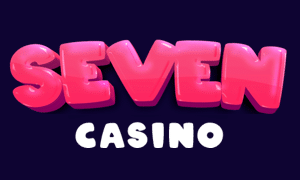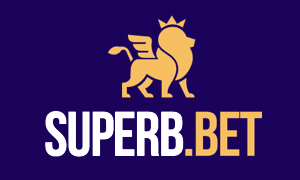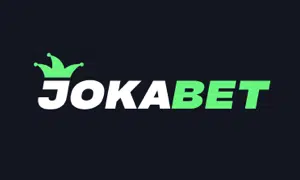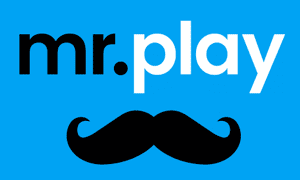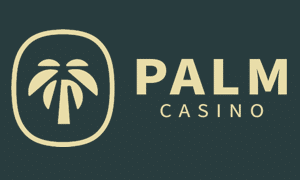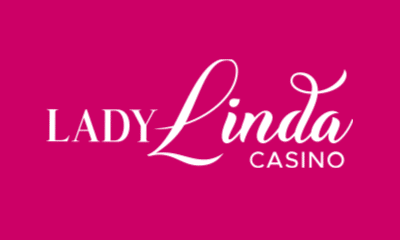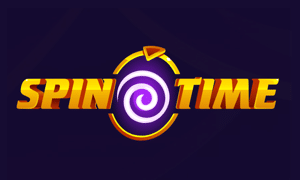 Online Slots UK Sister Sites
Looking for Online Slots UK sister sites? You're in the right place. We're pleased to report that not only are there plenty of Online Slots UK sister sites on the Jumpman Gaming Limited casino platform, but plenty of them also share the same proud-to-be-British theme as Online Slots UK. Those are the casinos and iGaming sites we're going to concentrate on here. If you're more interested in seeing a complete list of all the Online Slots UK sister sites, you'll be able to find one by visiting our Jumpman Gaming operator page. There's a link to it highlighted in blue at the top of this page.
Brit Bingo
As we said above, there are plenty of Britain-themed casinos among the Online Slots UK sister sites. You might, therefore, be a little perplexed about why we've kicked off our list with a bingo website. We can answer that question quickly and easily – the purpose of our list is to give you a taste of what exists on the wider Jumpman Gaming Limited platform. While there are plenty of casinos on it, the majority of iGaming sites on this operator's network are actually bingo sites. Most of those bingo sites also do a sideline in slots games, but Brit Bingo – which you might have seen advertised on GB News – is one of a very small number that doesn't. The only games you'll find at Brit Bingo are bingo games and bingo rooms, and it offers more than almost any of the other Online Slots UK sister sites. If you occasionally enjoy bingo as well as slots, Brit Bingo might be the one for you.
Britain Play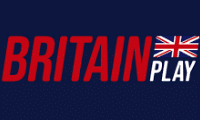 Online Slots UK is, as we've already discussed, a proudly British casino, but it's a proudly British casino that's subtle with its theme. There isn't much more to the British theme of Online Slots UK than its colour scheme. Some of the Online Slots UK sister sites go a lot further than that, but very few of them go as far as Britain Play. This casino is a veritable celebration of everything British, and has a particular focus on London. From the stylised renditions of Big Ben and The Gherkin in the background to the cute little red double-decker bus that occasionally scoots along the homepage, there's no mistaking the inspiration of this casino. Britain Play is a casino that stands out because of its sharp design, but its appeal is harmed a little by the fact that its matched deposit welcome promotion doesn't go any higher than £50. Most of the Online Slots UK sister sites can do better than that.
Great Britain Casino
Great Britain Casino is more like Online Slots UK than Britain Play, so the question of which casino you're likely to prefer will all come down to a matter of personal taste. There's a little more to look at on the homepage of Great Britain Casino than there is on the homepage of Online Slots UK thanks to the presence of photographs of male and female croupiers, but the images are generic. If Britain Play reminds us of anything, it's the fact that a lot of the Online Slots UK sister sites are fairly unremarkable to look at. It's still a more-than-competent online casino though, even if its homepage could use an update. Why do we say that? Because there's a banner running across the centre of the Great Britain Casino homepage proudly claiming that the site offers +250 casino games. The true number is around three times higher than that, so if anyone from Great Britain Casino ever reads this, it's time to correct the figure!
Win Windsor
The word "Windsor" reminds us of more than just the place – it's also the adopted surname of the British Royal Family, and what could be more British than the Royal Family? With that in mind, it's a little surprising that an image of Buckingham Palace wasn't chosen as the background of Win Windsor. Instead, we get a high-definition image of the Houses of Parliament and Big Ben at nighttime. We suppose that's not a bad second choice if Buckingham Palace wasn't an option. Win Windsor is the prettiest of the Online Slots UK sister sites we've looked at thus far, and is also (potentially) the most generous to new players. The offer on the table for newcomers to Win Windsor is a one thousand per cent deposit boost, subject to a maximum of two thousand pounds. Sure, the wagering requirements that come with the promotion require a great deal of good fortune to clear, but it's still a massive amount of bonus cash.
Big Ben Slots
The presence of Big Ben Slots means that there are no fewer than three casinos in this shortlist of Online Slots UK sister sites that feature depictions of the world's most famous clock tower. Another place you might have seen a depiction of Big Ben in the past is on the side of a bottle of HP Sauce. We think – but can't prove – that it's this iconic image that the inspiration for Big Ben Slots came from. It would certainly explain why the entire casino website is decked out in two familiar shades of blue. The hands on the clock face of Big Ben in the background spin like the reels of the slots at this casino, which distinguishes itself from the other Online Slots UK sister sites by showcasing an entirely different selection of slots on its homepage. It's one of the more original Jumpman Gaming casinos, and might be a good place to start if you're after a change from the operator's norm.
Can Online Slots UK Be Trusted?

★★★★★
Online Slots UK is a 3 Star trusted casino.
1. UKGC License

Online Slots UK holds a license from the UK Gambling Commission under number 39175, which is issued to Jumpman Gaming Limited and regulates its operations.

2. UKGC Fines

In May 2022, Jumpman Gaming underwent a regulatory review conducted by the UK Gambling Commission, revealing breaches of license conditions concerning customer interaction and anti-money laundering protocols. As a resolution, Jumpman Gaming opted to settle the issue by paying £500,000.

3. Customer Service

To contact the casino, the only available method is via email, and you can expect a response within approximately two days.

4. Trustpilot Score

There haven't been enough reviews of Online Slots UK on Trustpilot to generate an accurate rating.

5. Company Location

The main headquarters of Jumpman Gaming Limited is located on Alderney in the English Channel.

6. Visible T&C's

On the casino's homepage, you can find important terms and conditions presented alongside the showcased promotions.

7. Social Media Presence

Online Slots UK has no social media accounts.

8. Number of Sister Sites

Within the Jumpman Gaming platform, there are over two hundred Online Slots UK sister sites.

9. Games portfolio

The gaming portfolio offered by Jumpman Gaming includes approximately seven hundred online slots, as well as a range of exclusive live dealer games available within the network.

10. Gamstop links

Players can conveniently access the services provided by GamStop by clicking on the GamStop logo displayed in the footer of the Online Slots UK website.

Overall SCORE >

★★★

★★ – 3/5 Stars
Online Slots UK Review 2023
The name of Online Slots UK is little more than a gimmick. It's there to attract traffic from UK-based online casino fans who might enter the precise term "online slots UK" into Google or their preferred search engine. However, the operator has given the casino a touch of personality by giving it a British theme and as many slots to play with as any of the Online Slots UK sister sites. Is there any more to it than that? Let's find out.
Online Slots UK Welcome Promotions
Online Slots UK extends a warm welcome to its new players with a straightforward yet possibly enticing offer. Upon registration, you're eligible for a 100% matched deposit bonus up to a maximum of £200. This means that if you deposit £200, you will receive an additional £200 as a bonus, giving you a total of £400 to play with. This generous offer allows you to explore a wide range of games and increase your chances of winning. However, it's essential to note that this bonus comes with a 65x wagering requirement. This means you'll need to play through your bonus 65 times before you can withdraw any winnings.
Using a wagering requirement is a common practice in online casinos and is designed to prevent bonus abuse. The average such requirement is x35, which means the one at Online Slots UK is very high. Despite this requirement, the welcome offer provides a significant boost to your initial bankroll, allowing you to play longer and have more chances to win.
Other Promotions
In addition to the welcome offer, Online Slots UK runs a variety of promotions, some of which are seasonal, providing a dynamic and exciting gaming experience. One of the permanent promotions is the Trophy Promotion. This unique and engaging promotion encourages players to collect trophies for a chance to win big free spins bundles. For every five trophies a player collects, they get a spin on the Jumpman Gaming Limited Mega Reel.
This Mega Reel is a wheel of fortune-style game offering a variety of prizes, including free spins and Amazon vouchers. The ultimate goal is to collect 200 trophies, which will earn you an Amazon voucher as a token of appreciation for your loyalty to the casino. This promotion adds an extra layer of excitement to your gaming experience, as you're not just playing for wins but also for trophies. However, when we say it's "unique," we mean it's unique to the network, not the casino. You'll actually find the same promotion at plenty of Online Slots UK sister sites.
Pros and Cons of Online Slots UK
Pros:
Online Slots UK has several advantages that make it a compelling choice for online casino enthusiasts. The straightforward welcome offer, a variety of promotions, and a wide selection of games provide a comprehensive and enjoyable gaming experience. The site is also licensed by the UK Gambling Commission, ensuring a safe and secure gaming environment. This licensing means that the site is regularly audited for fairness and security, providing peace of mind for players.
Cons:
There are several areas where Online Slots UK could improve. The customer support options are limited to email, and the response time can be up to two days. This limited customer support can be frustrating for players who need immediate assistance. Additionally, the withdrawal process can be lengthy, with a mandatory three-day pending period followed by a one to three-day processing period. This means it can take up to six days to receive your winnings, which is longer than many other online casinos. Oh – and there are the wagering requirements, too.
Top Games at Online Slots UK
Online Slots UK offers a wide variety of games covering every genre you can think of, but three stand out due to their high Return to Player percentages.
Blood Suckers: This vampire-themed NetEnt slots game offers an impressive RTP of 98%, making it the game with the highest RTP on the site. Despite its spooky theme, this game promises not to drain your bankroll too quickly – especially because volatility is low. More time could have been spent on the quality of the graphics, which is unusual for NetEnt, but it's churlish to complain about that when the RTP is so good.
Zeus: Lightning Power Reels: This game, based on Greek mythology, offers an RTP of 97.73%. With its engaging gameplay and high RTP, it's a popular choice among players even if they're not usually fans of Red Tiger or ancient history. However, it's not one for the high-rollers among you – the maximum bet in this game is "only" £20. So long as you don't mind that, the upgradeable symbols carry a lot of potential.
Golden Tour: This golf-themed slot game has an RTP of 97.71%, making it another excellent choice for players looking for high RTP games. Given how popular sports are, you could make a solid argument that there aren't as many golf-themed slots out there as there should be. Having said that, if they all came with RTP rates as high as this one, they might put the entire iGaming industry out of business.
Withdrawal Processing & Support
Online Slots UK's withdrawal process could be drastically improved. After making a withdrawal request, there is a mandatory three-day pending period. After this, it can take between one and three days for the funds to reach your account. The available withdrawal methods include Visa and Mastercard debit cards and e-wallets such as Paypal, Neteller, and Skrill. Given the support for e-wallets, withdrawals should move a lot faster than they do.
Customer Services & Licensing
Customer service is another area of Online Slots UK that could use improvements. The only way to contact anyone at the casino is to email [email protected] and then wait two business days for someone to pick up your email and get back to you. If you're locked out of your account, we can imagine that being a massive frustration. We expect every halfway decent casino to offer live chat these days, and it's sad to see Jumpman Gaming failing to meet this basic level.
The UK Gambling Commission licence that covers Online Slots UK (39175) is held by Jumpman Gaming Limited. There were no blemishes on the operator's record until May 2022 – a month that saw the company cough up half a million pounds to settle a regulatory issue. Further information is available in the table above. The same UKGC licence covers all the Online Slots UK sister sites.
Online Slots UK – The Verdict
Online Slots UK could be worse, but it could also be an awful lot better. No matter how much we appreciate the variety of promotions available or the depth of the games portfolio, we can't excuse the withdrawal process or the lack of customer support. On top of that, we see no reason why players should be expected to contend with wagering requirements as high as x65. These should all be easy things for a network as big as Jumpman Gaming to fix or improve on, so we have no idea why it's so reluctant to do so.