Jumpman Gaming Casinos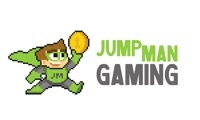 The top Jumpman Gaming sites include Fluffy Spins, Amazon Slots, Fairground Slots, Rose Slots, Aladdin Slots, Clover Casino, Slots Animal, Mirror Bingo, Express Wins, Money Reels, Easy Slots and many more.
Jumpman Gaming Limited is based at La Corvee House, La Corvee, Alderney, GY93TQ, United Kingdom.
Similar to Jumpman Gaming sites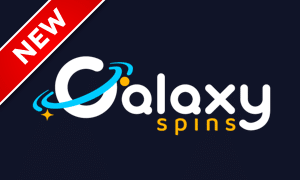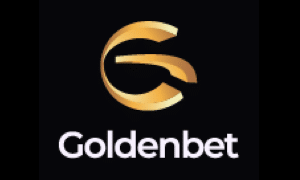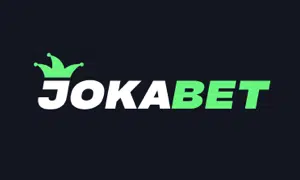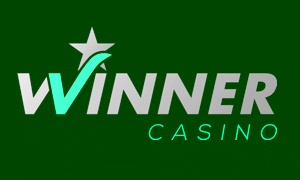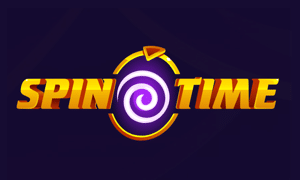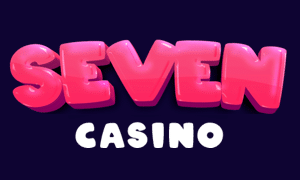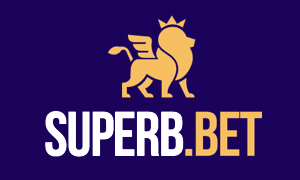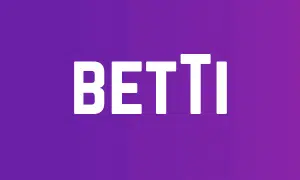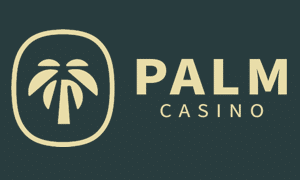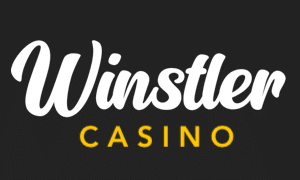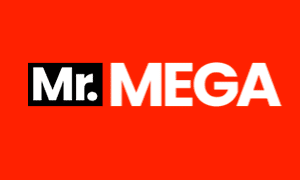 Top Jumpman Gaming Casinos
The Jumpman Gaming Limited casino network is one of the biggest available to players in the UK, with around two hundred active casinos and bingo sites as of the time of writing. It's important to emphasise "at the time of writing," because this is a network that grows constantly, with new sites opening all the time. Although there's a core of sites directly owned and operated by Jumpman, most of the iGaming sites under the operator's umbrella are white-label casinos – made and licensed by Jumpman but managed by a third party.
When putting bingo sites or slots sites together, Jumpman Gaming likes to use a template. That means that many of the Jumpman Gaming casinos have similar appearances. Whether they have similar appearances or not, they largely share the same games and the same promotions. That makes it hard to identify the top Jumpman casinos, but we've done it anyway – and here they are.
Rose Slots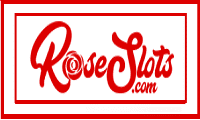 Rose Slots is one of the more interesting casino sites on the Jumpman network because of the audience that it was created for. Most of these iGaming sites are general-purpose casinos or bingo destinations, by which we mean they were designed to cater to as large an audience as possible. Rose Slots, on the other hand, was launched in 2018 with the intention of appealing directly to female players. The approach worked, which led to Rose Slots becoming one of the fastest-growing casinos on the platform despite never being the most interesting to look at. The "female first" approach has been softened since then, and Rose Slots is now considered a casino for everybody. That means it's lost some of its unique appeal, but it makes up for that by having one of the most generous welcome promotions you'll find anywhere on this operator's platform. It's still a strong contender.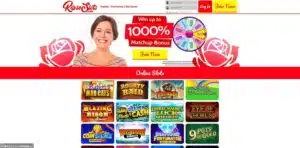 Fluffy Spins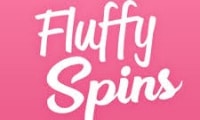 If you've never come across the Fluffy Favourites range of online slots and casino games before, we can only assume that you're very new to the hobby. The cute fluffy toy-themed slots are made by Eyecon, an online slots developer based in Australia, but they're popular wherever online casino games are played all over the world. In fact, people love them so much that entire casino websites have been built up around them – and Fluffy Spins is among the best known of all of them. It goes without saying that you'll find the entire Fluffy Favourites range at this Jumpman Gaming Limited casino – it would be a waste of the name if that wasn't the case – but you'll also find a finely-curated collection of the biggest and best online slots from all the biggest providers in the industry. New players at Fluffy Spins are welcomed with a spin of the "Mega Reel," which could win you as many as 500 free spins just for registering an account and making a deposit.
Wizard Slots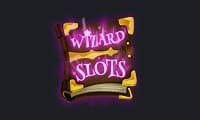 Before we dived into these paragraphs about the specific Jumpman Gaming casinos, we mentioned that the operator uses a template to make most of its iGaming sites. What we didn't mention is that the template gets regular updates. All the casinos made in 2023, for example, are likely to look like each other, but they won't look much like the casinos that were made in 2021, because the template has changed since then. Wizard Slots was made with one of the older templates, and is indeed one of the oldest of all the Jumpman Gaming casinos. While the operator has gone back through its catalogue to update some of its older casinos, Wizard Slots is yet to receive that treatment. The result of this is that the casino has started to look a little rough around the edges. There are plenty of people who think it still possesses some of its old magic, though, and so might you if you give it a try.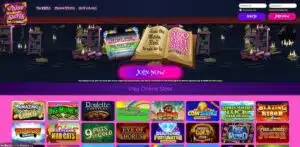 Amazon Slots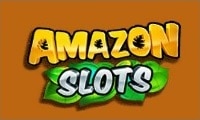 Tiki and tropical-themed online slots rule the roost at Amazon Slots, which is another cartoonish casino website from Jumpman Gaming Limited. The Guernsey-based company excels at making casino sites with charismatic, cartoonish themes, and Amazon Slots is a perfect example of that. The jungle theme makes for attractive wallpaper, but it's the constant stream of big-money winners scrolling down the right-hand side of the screen that's more likely to capture your attention. As is the case with most Jumpman Gaming casino sites, it's possible to win up to five hundred free spins upon registering with Amazon Slots by taking a spin of the Mega Reel. There isn't much to pick between the majority of this casino network company's sites save for their themes, but this is one of the best-looking ones and, probably for that reason, also one of the most popular.
Easy Slots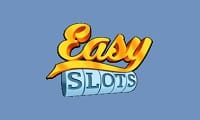 By this point in the list, you should have noticed that a lot of the Jumpman Gaming casinos have elaborate themes. Themes are supposed to be fun, and they play a big role in attracting people to sign up to online casinos. However, not everyone loves flashy themes. There's a demographic of players out there who find that all the bells and whistles are distracting, and get in the way of enjoying the games. If you're one of them, you might find that Easy Slots is the best choice for you on the Jumpman Gaming network. Apart from a giant spinning reel at the top of the homepage, which is there to showcase the casino's welcome promotion, Easy Slots doesn't have a theme at all. It's a casino site designed in accordance with the principles of minimalism, which means that as well as looking neat and tidy, it also loads very quickly. That's another positive factor if you're working with limited bandwidth.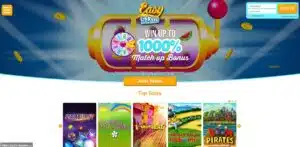 Fairground Slots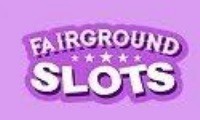 Fairground Slots is the Jumpman Gaming online slots and casino site that offers players all the fun of the fair. Experienced slots players and casino fans might already have spotted that there's another Fluffy Favourites connection here. Fluffy Fairground is one of the most popular sequels to Eyecon's original Fluffy Favourites games, and this site takes several visual cues from the design of that game, including the pink-and-purple colour scheme. There's actually so much pink and purple here that it almost becomes a little sickly and might be a little too much for some people's tastes, but if you're willing to overlook that, you'll find a potential 1000% matched deposit bonus for new players so long as you have the bankroll to max it out and you're happy with the terms and conditions of the promotion. This is yet another very solid online casino from Jumpman Gaming Limited.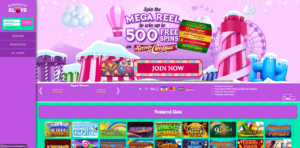 Fluffy Wins
A lot of what we've said about Fluffy Spins could also be said about Fluffy Wins. This is an attempt by Jumpman Gaming Limited to make lightning strike twice by developing two online casinos based on the same idea. It sounds like it shouldn't work, but for the main part, it does. Fluffy Wins looks like a more "grown-up" online casino site than Fluffy Spins, with a toned-down approach to graphics and an approach that's based more on trying to impress visitors with substantial promotions than with eye-catching cute graphics. Once you've identified those differences, though, you'll find the collection of 600-or-so online slots at Fluffy Wins is virtually identical – if not totally identical – to what you'll find on the majority of the other sites belonging to this casino network. It's all much of a muchness, but there will be players out there who believe it's never possible to have too much of a good thing.
Aladdin Slots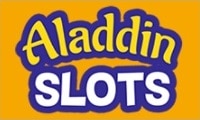 Aladdin Slots might be the "name above the door" of this Jumpman Gaming Limited online casino site, but there isn't much to the theme other than the name. You won't see Aladdin himself anywhere on the site, and nor will you see a big blue genie offering you three wishes. That's a shame because having a genie on your side would be enormously useful when it comes to playing online slots! Aladdin Slots marks itself out as being different from the other casino sites on this network by offering a "something for nothing" promotion to new players. Twenty free spins can be won on one of the site's top slots as soon as a new player registers an account – no deposit is necessary in order to take advantage of the offer. The other eye-catching message on the Aladdin Slots homepage tells us that players can win a share of more than fifty million pounds every month, but that offer is valid across the entire Jumpman Gaming range rather than being specific to Aladdin Slots.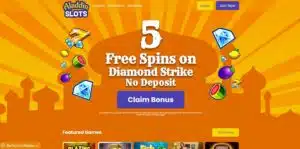 Cash Arcade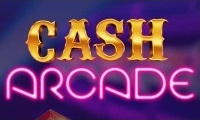 Cash Arcade is still one of the top-performing online slots sites on the Jumpman Gaming Limited network, but it's not easy to see why. It sits in the "vanilla" end of the Jumpman range, lacking in theming, visual pizazz, or just about anything else that might make it stand out compared to the other sites on this huge, busy network. Perhaps it's the simplicity of the site that appeals so strongly to its many users. Whatever the reason might be, Cash Arcade provides the usual combination of high-profile slots and free spins-based promotions in an attempt to persuade those who visit the site to stick around and sign up. One of the incentives it offers is a set of "trophies," which can be collected by performing a variety of activities on the site and then traded in for prizes once enough trophies have been accumulated. The feature isn't unique to Cash Arcade but is promoted more prominently here than we've seen elsewhere.
Egypt Slots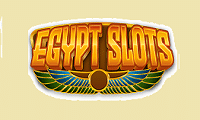 Nobody really knows why or how the Egyptian theme became so popular among online casino fans. Perhaps it has something to do with the Egyptians being one of the most fascinating ancient civilisations we studied at school – although if that's true, you'd expect to see more Greek-themed and Roman-themed online casinos than we go. Whatever the reason, Egyptian slots games and Egyptian casinos are everywhere. There are quite a few of them on the Jumpman Gaming Limited platform, but in the eyes of most players, Egypt Slots is the best of them. It's a casino that knows how to do the simple things well, managing to establish its theme with a background image of the pyramids without making the theme overbearing. Not including more Egyptian-themed slots on the casino's homepage might have been an oversight, as there are plenty in its portfolio, but if the Egyptian theme is your favourite, you won't find a better casino on this network than this one.
Slots Animal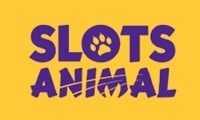 Slots Animal is similar in a lot of ways to Cash Arcade. It's a popular Jumpman Gaming Limited online casino that manages to attract and retain players despite not having anything special going for it when compared to Fluffy Wins, Amazon Slots, or one of the casinos at the top end of the range. That's not to say that there's anything wrong with Slots Animal, because there isn't. It's presented competently, has a slightly regal touch with its yellow-and-purple colour scheme, and features many of the same bonuses and promotions that have been such big hits with players at other Jumpman Gaming casino sites. Perhaps that's the secret to success for casino sites like Slots Animal – people have a good time at the bigger sites on the network and then begin to work their way down to some of the lesser-known alternatives. Slots Animal offers a no deposit free spins incentive to new players and has a few casino classics like roulette up its sleeve for anyone who gets bored with the range of 600ish online slots. New games are added at Slots Animal regularly, but older games are sometimes removed, so the slots library stays about the same size.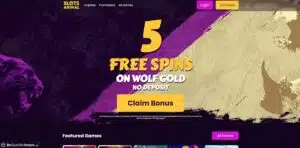 Mirror Bingo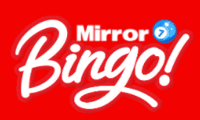 Mirror Bingo is a break from the norm as far as Jumpman Gaming Limited casino sites go. For a start, the website is a branded product. This is the official bingo website of the Daily Mirror newspaper, which is one of the most popular daily tabloids in the UK. The other thing that marks Mirror Bingo out as being significantly different from all of its sister sites is that it's not purely dedicated to online slots. There are still quite a lot of online slots to play with at Mirror Bingo if that's your thing, but the game of bingo takes centre stage. Every variety of the game is catered for here, from traditional ninety ball bingo to a thirty ball speed version, which you'll find available within Mirror Bingo's "Zoom Room." Mirror Bingo has been online since 2008, so this is a long-running partnership between the newspaper and Jumpman Gaming and one that's presumably borne a lot of fruit. In an attempt to provide members with a full casino experience, Mirror Bingo also offers roulette, blackjack, and a fully functional live casino. There's more variety here than you'll find almost anywhere else in the Jumpman range.
Express Wins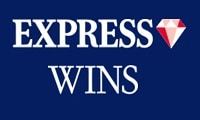 Express Wins is the closest member of the Jumpman Gaming Limited family to Mirror Bingo despite not being a bingo site. Just as Mirror Bingo is connected to the Daily Mirror newspaper, Express Wins is connected to the Daily Express. This is the second incarnation of the Express Wins website. The first briefly closed a few years ago only to be resurrected after somebody somewhere presumably decided that the closure had been a mistake. With the exception of the Daily Express branding, which appears throughout the site, this is a generic Jumpman online slots site in the style of Cash Arcade. The range of slots and the range of features available at both sites are virtually the same. The very luckiest new players might get a matched deposit bonus of up to 1000% on their first deposit of £10, but the amount you actually receive is all down to whether fortune smiles on you as you take a spin of the site's bonus wheel. Do double-check the bonus wagering requirements, though, as they can go as high as an eye-watering x65.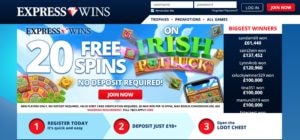 Lights Camera Bingo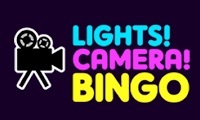 The most prominent welcome offer at the Lights Camera Bingo casino site is twenty free spins on the original Fluffy Favourites online slots game with no deposit required. That should be enough to tell you that the site's name is more than a little misleading. There are bingo games to be found here if you look for them hard enough, but there are only ten rooms in total, and they're treated like an afterthought. Online slots and other casino classics are given much more prominent placement, and on balance, it would have been more accurate to call the site "Lights Camera Slots" than "Lights Camera Bingo." We're not totally sure why there's a "Lights Camera Action" theme here anyway because aside from a few graphics of spotlights, nothing much has been done with the theme. It's inevitable that a casino network company as staggeringly massive as Jumpman Gaming Limited is going to have some casinos that are weaker than others, and so we find ourselves forced to say that Lights Camera Bingo is one of the weaker ones even though it remains popular with players.
Clover Casino
The Irish theme is overdone in the online casino world. There are far too many of them competing for player attention, and they can't all attract enough players to survive. However, that fact doesn't appear to stop casino network companies (or their white-label partners) coming up with new ones, and so there are a clutch of them on the Jumpman Gaming platform. If you want our take on the most attractive of the Irish-themed casinos under the Jumpman umbrella, it would be Rainbow Spins. If you're looking for the platform's most popular Irish-themed casino, though, it would have to be Clover Casino. It's hard to say what makes this casino more popular than the others. Clover Casino doesn't stand out visually or in terms of the promotions or games that it offers, but nor does it have any notable weaknesses. Perhaps that's the real secret of its success – it represents a good all-around package.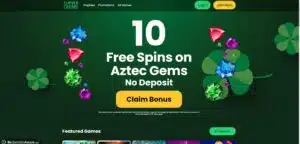 About Jumpman Gaming Limited
Over A Decade Of Excellence
Jumpman Gaming sees itself as an innovator in the world of online slots and casinos. That's not an assumption we've made from reading about the company – it's the very first headline on the Jumpman Gaming Limited company website. Right there, front and centre of the page, it says "Leading Innovators in iGaming Since 2010. There's even a little pixel graphic of the company's superhero mascot raising a trophy above his head to make sure that visitors get the point. We said earlier on that there's a cartoon theme running through a lot of the casino sites on the Jumpman Gaming Limited network. Nowhere is that more clear than on their customer-facing business site.
Oddly, there's a discrepancy about the origins of the company on the website. While the "since 2010" tagline appears on the site's homepage, if you open the "about us" section you'll see 2009 listed instead. For what it's worth, we believe that 2009 is the correct year of the company's birth. Since then, Jumpman has become arguably the fastest-growing casino network site in the UK. That's a hotly contested title, and so it's not an accolade that we give to them casually. There are well over 200 casino brands on the Jumpman Gaming network as of the time of writing, many of which are operated on a white-label basis with the company's many multinational partners.
A Brief History Of Jumpman
After forming in 2009, Jumpman Gaming tested the waters of the UK's online slots and casino scene by launching a free-to-play bingo game called "Oh My Bingo." That gave them a place to experiment and build brand awareness while in the background they got on with the serious business of creating a casino network. The network went live in 2012 and initially featured just six casino sites. "Wheel of Slots," the distinctive bonus feature that appears on so many Jumpman Gaming websites, made its first appearance three years later in 2015.
While Jumpman isn't necessarily known as an online slots developer, this is something they're actively trying to change. Jumpman Slots was launched in 2016 and although the company hasn't produced a world-beating online slots game, that's something that's very much on their agenda in years to come. "Trophies," the VIP reward system that appears at every Jumpman Gaming casino without exception, was added in 2017. 2019 saw the company step away from its previous dedication to online slots and bingo rooms by adding the first live casino games to its collection. Today, Jumpman Gaming boasts more than one million customers and claims to pay out more than £4m in prizes every day.
Small But Perfectly Formed
Based on everything we've said about Jumpman so far, you'd probably expect the company to be a corporate behemoth with multiple offices and hundreds of employees. That isn't the case. If we assume that the information on the Jumpman Gaming Limited website is kept up to date, there are only around twenty people working for the company at the moment. However, that might not be the case for very much longer.
At the moment, Jumpman Gaming Limited is looking to hire Customer Retention Officers, Customer Support Officers, Designers, Network Operatives, Marketing Campaign "Superheroes," and CRM Executives. That's a lot of vacancies and points to the idea that Jumpman Gaming Limited would like to be a lot bigger by the end of the 2020s than it was at the beginning of them. The company touts many benefits to anyone who might be interested in joining them, including a "breakout room" with darts and a pool table, "work from home Wednesdays," private pensions, healthcare, and gym memberships, special team-building events and even a pick n' mix selection of sweets. Every six months, one lucky winner of the "Jumpman Values Cup" wins a trip to New York City for two people.
Jumpman Gaming Limited Licenses
For customers in the UK, all of Jumpman Gaming Limited's casino and iGaming platforms are provided in accordance with the license that the company holds with the UK Gambling Commission, reference 39175. Regrettably, Jumpman Gaming was found to have failed to follow licence conditions related to customer interaction and anti-money laundering measures following a UKGC review in May 2022, for which Jumpman paid £500,000 in lieu of a formal financial penalty.
For players outside the UK, Jumpman Gaming Limited and all of its websites are regulated by the Alderney Gambling Control Commission. The company does not hold licenses in other territories. If you want more information about Jumpman Gaming Limited, feel free to check out the company's website.
Jumpman Affiliates
Very few online casino networks get far in the market today without offering an affiliate scheme, and Jumpman Gaming is no exception to that rule. Jumpman Affiliates is a popular, rapidly-growing casino network affiliate program, and offers up to 50% revenue commission to anybody who's capable of providing fifty or more brand-new paying customers each month. Jumpman Affiliates boasts of having the top rate of conversions in the entire UK market, seven-day payout terms, and a choice of "globally influential brands" to work with. The affiliates site is particularly interested in anyone who can help to find them new customers in the UK, Ireland, New Zealand, Canada, or Nigeria.
For reasons that aren't immediately clear, not all of the Jumpman Gaming Limited online casinos are available for players to refer customers to. A selection of forty casinos have been hand-picked for the task, although it's fair to say that those forty include all of the major names on the network.
Full List of Jumpman Gaming Sites
Jumpman Gaming Limited White Label Casinos
Jumpman Gaming Limited Active Casinos
Jumpman Gaming Limited Inactive Casinos