Pretty Wins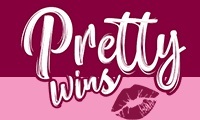 Pretty Wins sister sites include Volcano Bingo, Elf Slots, Lady Love Bingo, Big Ben Slots, Bingo Crazy, BJs Games, Spin Hill, Wizard Slots, Lucky Slots 7, Fairground Slots and many more.
Pretty Wins (prettywins.com) is operated by Jumpman Gaming Limited of Inchalla, Le Val, Alderney, GY9 3UL.
Sites like Pretty Wins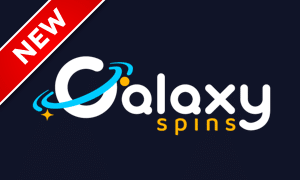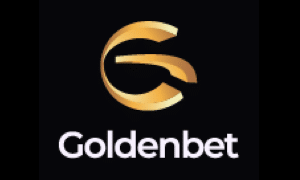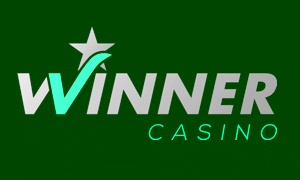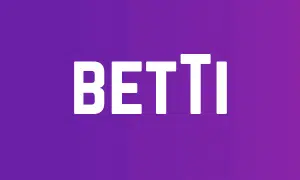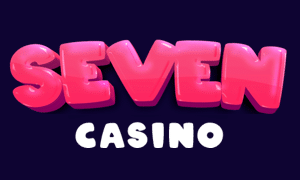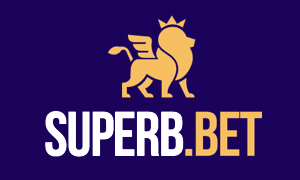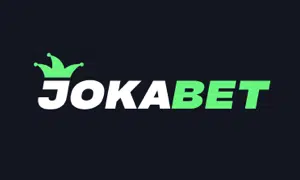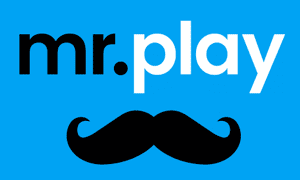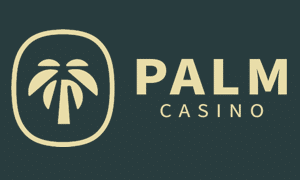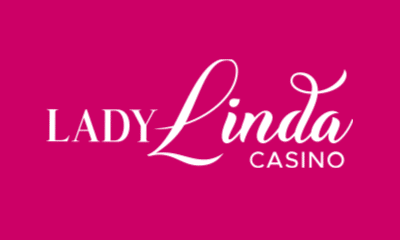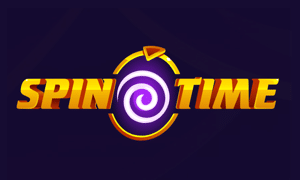 Pretty Wins Sister Sites 2023
Pretty Wins is a Jumpman Gaming casino. Being on this enormous casino network means there are more than two hundred Pretty Wins sister sites out there, some of which are better than others. We've picked out some highlights from the range below and also undertaken a full review of the casino, but if you'd prefer to see a full list of Pretty Wins sister sites, you'll find one by hitting the highlighted Jumpman Gaming Limited link at the top of this page.
Fluffy Spins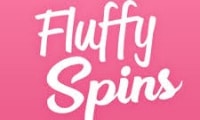 More than one of the Pretty Wins sister sites take their inspiration directly from some of the most popular online slots on the UK scene. Very few slots are as popular as the various entries in the Fluffy Favourites series by Eyecon. Even a cursory glance at Fluffy Spins tells you that this is a whole casino devoted to that series. There are other slots and games here, too – more than five hundred of them, in fact – but Fluffy Spins borrows so much from the famous online slots that even the "claw grabber" bonus from the original Fluffy Favourites is incorporated as a means of providing new players with a welcome bonus. That bonus could be anything up to five hundred free spins on Fluffy Favourites, but players should be aware that they could easily end up with a prize worth far less. They should also be aware that the wagering requirements attached to both funds and free spins winnings at this casino are set at an eye-watering x65. Regrettably, that same high barrier applies at every single one of the Pretty Wins sister sites. The Jumpman Gaming casinos are good for many things, but bonuses aren't among them.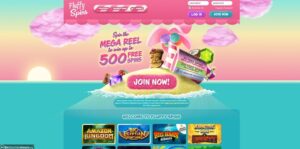 Lights Camera Bingo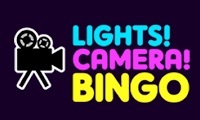 Introducing Lights Camera Bingo at this early stage in our list of Fluffy Wins sister sites gives us the opportunity to talk about one of the oddest things about this casino network. Although you'll see the word "bingo" appear in the names of more than a few of the casinos in the family, none of them truly specialise in bingo. In the case of Lights Camera Bingo, you'll struggle to even find any bingo rooms or games. They're there if you go looking through the casino's "All Games" section, but none of them are even linked from the homepage. That isn't true of all the "bingo" sites among the Pretty Wins sister sites – you'll usually find four or five in the "featured games" space on the homepage before the list gives way to online slots, but Lights Camera Bingo doesn't even make that token gesture. This is just as much an online slots site as Fluffy Spins or Pretty Wins is, with the same collection of slots presented in the same order on the homepage. There's even a connection between this casino and Fluffy Spins, as you can get twenty free spins without any deposit required on Fluffy Favourites when you first register with the site.
Amazon Slots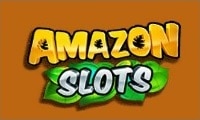 Amazon Slots is an online casino themed not after the enormous media company founded by Jeff Bezos but the world's most famous river in South America. It's one of the quirkier Pretty Wins sister sites but also one of the most exciting to look at, thanks to the cascading waterfall in the background of the site's homepage. The waterfall isn't the only thing that constantly tumbles down the screen on this page – there's also a never-ending list of recent winners, many of whom have won five and six-figure sums. Regrettably, Amazon Slots neglects to tell us which game these people were playing when they struck lucky (or even when the win happened), so the list isn't as helpful as it could be in terms of telling us which of the games at Amazon Slots are currently hot, and which are cold. We've seen some of the same names appear on other Pretty Wins sister sites, so it might even be the case that these winners are taken from across the Jumpman Gaming Limited network rather than specifically from Amazon Slots. Nevertheless, this is another standard-issue slots-based site with about five hundred games to choose from and a potential five hundred free spins on Starburst as a welcome promotion.
Space Wins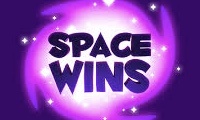 We said that Amazon Slots is one of the best-looking Pretty Wins sister sites, but Space Wins might be the best-looking of them all. The animated backdrop of this celestial slots site takes us on a journey to outer space, with shooting stars blazing their way through the sky, passing planets, stars and quasars as they go. Given that space is the theme of this casino, it was almost inevitable that promotions at Space Wins would be connected to the legendary Starburst slot from Swedish provider NetEnt. All newcomers at Space Wins can claim fifty free spins on Starburst without any need for a deposit as a welcome bonus and then get a shot at a further five hundred bonus spins when they make their first deposit of at least £500. Again, though, the less-than-friendly wagering requirement of x65 is imposed as a barrier against the prospect of players ever being able to withdraw anything from the bonuses. That spoils the fun a little bit, but opting out of the bonus is always there as a way around getting stuck with a pot of funds that you're never able to withdraw from.
Dove Bingo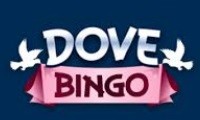 Dove Bingo takes us back into the realm of bingo sites that aren't really bingo sites on the Jumpman Gaming Limited casino network. There are three different sites on this network with the word "Dove" in their title, so you can think of them as a cluster of closely-linked sister sites within the wider family of Pretty Wins sister sites. You'll see a couple of 2D white doves on the splash banner of the homepage of Dove Bingo, but aside from that, the casino is rather featureless. Like Lights Camera Bingo, it's also rather devoid of bingo games. There aren't any linked to the homepage, and there isn't even a tab or button to click to be taken to them. That might be a way of trying to disguise the fact that there are only seven of them, which is a fairly meagre amount of bingo rooms for an iGaming site with "bingo" in its name to provide. The welcome promotion at Dove Bingo has nothing to do with bingo either but can at least provide you with up to five hundred bonus spins on one of the casino's top slots if your luck is in when you deposit £10 and give it a spin. However, you're as likely to end up landing on the "unlucky" slice and getting nothing as you are to land on the top prize.
Fairground Slots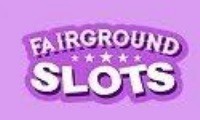 You have to be a Fluffy Favourites aficionado to understand where the inspiration for this online slots site comes from. There are actually three Pretty Wins sister sites inspired by Eyecon's Fluffy Favourites games, and this is the most esoteric of them because the word "fluffy" doesn't appear in its name. However, if you've played and loved the Fluffy Favourites slots, you'll know that one of the most popular sequels to the original is Fluffy Fairground, from which Fairground Slots takes its inspiration – along with much of the slot's scenery and style. This isn't a good place to come if purple and pink sound like too sickly a colour blend to look at for an extended period, but it's a great place to come if you lie the sound of getting a matched deposit welcome bonus of up to x1000, capped at £1000. That's a huge stack of bonus funds, but we must remind you again about the wagering requirements. You don't have to be a maths professor to work out that dealing with an x65 wagering requirement on a bonus fund of £1000 means wagering £65,000 before you're able to withdraw anything, and you also don't need us to tell you that's a ridiculous state of affairs.
Slots Kingdom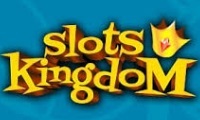 Whoever came up with the 1000% matched deposit welcome bonus at Jumpman Gaming must have been very pleased with themselves because the whole Slots Kingdom casino site is built around the promotion. Almost all of the Pretty Wins sister sites were built using the standard-issue Jumpman Gaming template, but there are exceptions, and Slots Kingdom is one of them. You won't see the usual selection of online slots on the homepage of this site. You won't even see any menu options to take you to the games or promotions pages. Slots Kingdom doesn't show off its wares until you register for an account, so you have to enter the casino effectively blind. Instead of showcasing its games, Slots Kingdom showcases its bonus wheel and touts the aforementioned matched deposit welcome bonus heavily. Getting a close-up look at the bonus wheel means we can also see the smaller prizes, which include 500% matched deposits, 300% matched deposits, and 100% matched deposits. There's also an "unlucky" slice of the wheel, so you could make a deposit and end up with nothing to show for it. That feels like poor form.
Bingo Crazy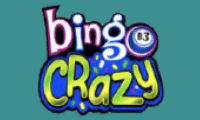 If any of the Pretty Wins sister sites specialise in bingo, it surely ought to be Bingo Crazy. The name is specific that it would almost be false advertising for the site to be full of anything other than bingo games. You can probably already guess where we're going with this. The answer to the question, "are there any bingo games featured on the homepage of Crazy Bingo?" is "no." However, there is at least a button in the header of the site that takes you directly to the (very limited) selection of bingo games that the site has to offer. If Bingo Crazy is remarkable for anything, it's the very well-realised Alice in Wonderland theme that it comes with. There's no hint to the theme in the casino's name, but all the elements are here, from the Mad Hatter's tea party to the enchanted forest in the background. Confusingly, Bingo Crazy describes itself as "the ultimate hub" for bingo fans. That's not even close to being true, but if you're a fan of the way Pretty Wins sister sites present and provide their online slots, you'll find more of the same here. Like many of the Jumpman Gaming casinos, Bingo Crazy is the same core product presented differently.
BJs Games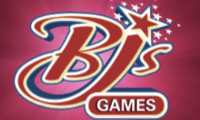 We don't know who BJ is. We wish we did because whoever they are, they appear to be involved in the operations of two Pretty Wins sister sites. One of them is BJs Bingo, which is popular in its own right, but we've gone with BJs Games for inclusion in our list of highlights from the family because it's marginally more popular overall. Neither of the sites has much in the way of a theme, but BJs Games highlights one of the great absurdities of the Pretty Wins sister sites network. We've noted more than once that the sites with "bingo" in their names tend not to have any bingo games listed on their homepages. BJs Games, despite not having "bingo" in its name, showcases ten different bingo games prominently, listing them above the casino's collection of online slots. Not only is this a better way of showcasing the bingo rooms than any of the so-called bingo sites manage, but there are also more bingo rooms at BJs Games than there are at almost any of those "bingo sites." We have no idea why this is the case, but if you enjoy playing bingo, this is one of the best Jumpman Gaming casino sites to come to for it.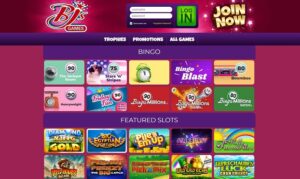 Casino Game
When it comes to generic names, Casino Game is going to take some beating. We'd have loved to be a fly on the wall at the brainstorming meeting that ended with the naming of this iGaming site, but we digress. Despite having such an utterly bland, forgettable name, Casino Games has a bespoke theme and layout that gives it the appearance of being a high-class casino – arguably more so than any of the Pretty Wins sister sites. However, the casino's good looks are just yet another way of dressing up the same collection of five-hundred-or-so online slots plus a handful of bingo games. Worse than that, Casino Games can't even boast of having the best of the promotions available to the Jumpman Gaming casinos. As unfriendly as the wagering requirements are, most players would probably say that the 100% matched deposit up to £1000 promotion is the best that the casino network has to offer. Instead of offering that, Casino Game offers a "Mega Reel" promotion that could be worth up to 500 bonus spins on Starburst. Casino Game is better than you'd expect it to be based on its name, but it quickly becomes evident that it's an average casino site once you peer beneath its veneer.
Can Pretty Wins Be Trusted?

★★★★★
Pretty Wins is a 3 Star trusted casino.
1. UKGC License

Pretty Wins is covered by Jumpman Gaming Limited's UK Gambling Commission licence (39175).

2. UKGC Fines

Jumpman Gaming Limited's record with the UKGC is clean, with no fines.

3. Customer Service

Dreadful. You can't phone Pretty Wins or open live chat dialogue with customer support – you have to email the site if you need assistance, and may be kept waiting two days for a response.

4. Trustpilot Score

N/A – Pretty Wins has only been reviewed five times on Trustpilot, so it isn't fair to assess the casino this way.

5. Company Location

Jumpman Gaming Limited's headquarters are in the Channel Islands.

6. Visible T&C's

Pretty Wins clearly lists terms and conditions alongside bonuses and promotions.

7. Social Media Presence

Pretty Wins has no Twitter account and hasn't posted on Facebook since 2020.

8. Number of Sister Sites

There are more than 200 Pretty Wins sister sites on the Jumpman Gaming Limited network.

9. Games portfolio
The iGaming portfolio at this casino includes about five hundred slots plus a handful of bingo and table games.
10. Gamstop links

The GamStop logo appears alongside the licencing information at the bottom of the Pretty Wins homepage.

Overall SCORE >

★★★

★★ – 3/5 Stars
Pretty Wins Review 2023
Pretty Wins opened in 2018 and was originally intended as an online casino for women. Its focus has changed a little since then, with the happy couple on the homepage indicating that this is now an iGaming site for everybody. Does that mean that everybody – or even anybody – should play here, though? Let's review Pretty Wins and see what it has to offer.
Pretty Wins Welcome Offer
Most welcome offers on this casino network are either matched deposits or free spins. Pretty Wins falls into the first category but has a weaker matched deposit promotion than the majority of its sister sites. It's capped at £200 and is still subject to the same thoroughly unpleasant x65 wagering requirement that makes bonuses such a poisoned chalice at all the rest of the Jumpman Gaming Limited casino sites.
Ongoing Promotions
Pretty Wins isn't short of promotions, but they're the same as the promotions you'll find at all of the Pretty Wins sister sites because of the identikit style of this casino network company. There are small promotions attached to some bingo rooms and a few of the scratch games, and there are also promotions that could win you an Amazon voucher or even a free takeaway dinner. The biggest promotion by far at Pretty Wins, though, is its "collect a trophy" loyalty reward scheme. Almost any activity you undertake at Pretty Wins could potentially result in a trophy being awarded, from making a deposit to logging in on a day of the week you've never logged in on before. Each time you collect trophies, you'll get a shot at winning hundreds of free spins. There are two hundred trophies available in total, and if you claimed the maximum free spins bonus each time it was offered, you could accumulate twenty thousand free spins by the time you join the "200 Club." At that point, you'll also be eligible for enhanced bonus rewards and VIP treatment.
Pretty Wins Pros and Cons
Pros: 
Pretty Wins offers a collection of much-loved slots and games provided by some of the best and most respected providers in the iGaming industry. Five hundred games isn't a massive number, but it's enough to keep you occupied for a while. 
The website loads quickly, and everything is easy to find. You shouldn't encounter bugs, lags, or other technical issues that can spoil the playing experience. 
Cons: 
Any casino that imposes wagering requirements of x65 against bonus funds is effectively denying players the chance to withdraw anything from their bonuses. 
Customer service is nearly non-existent, and withdrawals are painfully slow. 
Featured Slots and Casino Games
Almost all of the games at Pretty Wins are online slots. There are a few bingo games and table games, plus a few scratchcards, but they're not even featured on the casino's homepage. Slots are this site's bread and butter, and these are its top slots as of the time of writing. 
Diamond King Gold: SpinPlay Games came up with this slot in August 2022. They're not the biggest or best-known provider in the industry, but they've caught a few eyeballs with this safari-themed slot and its big 5*4 layout, which offers 1024 ways to win. It's a complex creation where symbols are upgraded when they land inside the "Power Range" frames on the grid, and upgrading wild symbols attaches a multiplier to them that can go as high as x5. Low-value symbols disappear from the reels during free spins, RTP is 96.44%, and volatility is high. 
Big Egyptian Fortune: Inspired Gaming has been to the well more than once before when it comes to Egyptian-themed slots, but there's always room for one more if there's a good idea at the heart of it. This great-looking slot, which owes much of its design to the Indiana Jones movies, provides a welcome twist on the basic formula with a theoretically unlimited free spins feature, within which random cash rewards could be granted on any spin. RTP is low at 94.8%, though, and that doesn't jive well with the slot's above-average volatility. 
Big Bass Bonanza: Most players are so familiar with Reel Kingdom's Big Bass Bonanza by now that they could probably name its RTP (95.67%) and volatility (high) off the top of their heads. The slot was released in late 2020, but it's been such a smash-hit success that it already feels as if it's been around forever. We've all seen "cash collector" slots before, but the fishing theme of the slot brings the tried-and-trusted mechanic to life, and progressive multipliers mean those wins can be big ones if it's your lucky day. 
Deposit and Withdrawal Methods
The deposit and withdrawal situation at Pretty Wins is as clear as mud because the logos in the casino's footer and the information in its FAQ don't tally. From looking at the logos, you'd assume that this is a modern casino site that supports Skrill, Neteller, and a whole variety of other withdrawal methods. Checking the terms and conditions reveals that the only supported methods are Paysafe voucher cards, standard-issue debit cards, PayPal, or Pay by Mobile for customers on networks that support it. Of these, only PayPal and debit cards are approved withdrawal methods. Withdrawals are desperately slow, with a 72-hour processing time that has to be observed before Pretty Wins will even attempt to send you your money. From there, you're looking at a further wait of 1-3 working days. That could mean a six working day wait even if you're using PayPal, which is ridiculous.
Customer Support and License
Customer support at Pretty Wins leaves a lot to be desired. The only supported contact method is email, and you might be waiting for two business days before anyone gets back to you. Based on reviews, the wait might even be longer than that sometimes. Not providing live chat support as a bare minimum is almost unforgivable by modern standards, and so this is a real black mark against the casino. The licence that covers iGaming operations at Pretty Wins is held with the UK Gambling Commission by Jumpman Gaming Limited under reference number 39175.
Pretty Wins – The Verdict
No matter how many great games it adds or how well the website performs, Pretty Wins suffers from the same problems as all the other Jumpman Gaming casinos. The wagering requirements on the bonus promotions are too high, the quality of customer support is too poor, and the waits for withdrawals are too long. Online casinos have evolved a lot in the past few years, and sites like Pretty Wins have failed to keep up with the best of them.
What are players saying about Pretty Wins?
Here are our condensed/reader's digest summaries of recent player reviews of Pretty Wins. There haven't been many reviews of this casino recently. If you've played at Pretty Wins, why not help out your fellow players by giving them your thoughts?
04-Nov-2021 by Carlie:
I won some money here and was told to send screenshots of my PayPal account. PayPal won't allow me to take screenshots for security reasons. My proof of ID has been approved by PayPal but not by this casino. – source: Trustpilot
09-Jun-2021 by Nicola
Don't play at Pretty Wins, they more or less want a DNA test from you before you're allowed to withdraw anything. The site's not easy to navigate either. – source: Trustpilot

14-Jan-2021 by Becky:
The company owning this casino should be ashamed of themselves, and all of their casinos should be investigated. They are nothing but a scam. – source: TrustPilot
18-Jun-2020 by Wiehman:
I won £300 at this casino, and whilst I was playing, they closed my account without a reason. Later I found out it was not just this casino, but all of my accounts on casinos owned by Jumpman gaming were locked. – source: TrustPilot
11-Nov-2019 by Nigel:
First, they give you a wagering requirement of 65 times, knowing well no one will be able to complete it, and after that, they take days just to inform you that withdrawal failed due to some error and it going to take more days to process. – source: TrustPilot
16-Oct-2019 by Jason:
I have my winnings stuck in my account for 2 weeks and already submitted my verification documents twice. Waiting for them to respond to my emails as the live chat system does not work. – source: TrustPilot
17-Jun-2020 by Emma:
I was a bit worried about my withdrawal after reading all the reviews, but I am glad I got my payout on time. Had no issue with anything while playing on this casino. – source: WhichBingo
12-Mar-2020 by Paul:
Avoid playing and wasting your time on this casino. No matter what I do, they just won't me withdraw my money. – source: WhichBingo
13-Nov-2019 by Jason:
This website is a total scam, and everyone should stay away from it. I waited a whole month for my withdrawal, but it never came. Contacted support several times, but they were no help at all. – source: WhichBingo
30-Jun-2019 by Gary:
I have been waiting for my payout of over £400 for months, and they are still asking me for more verification details through email. – source: WhichBingo