Genesis Global Casinos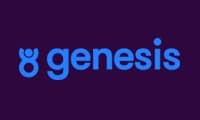 Genesis Global Limited is a casino network company with 13 active sites. The top Genesis casinos include Casino Planet, Casoola, Kassu, Casino Cruise, Casino Gods, Casino Joy, Casino Lab, Genesis Casino, Pelaa and Sloty.
Genesis Global Limited is based at 28, GB Buildings, Level 3, Watar Street, Ta 'Xbiex, XBX 1301, Malta.
GENESIS GLOBAL LIMITED PERMANENTLY WITHDREW FROM THE UK IN EARLY 2023. CHOOSE ANOTHER CASINO FROM THE OPTIONS BELOW.
Similar to Genesis Global Limited Casinos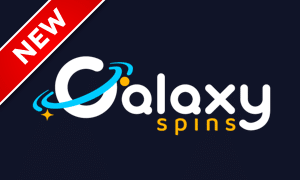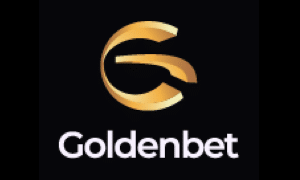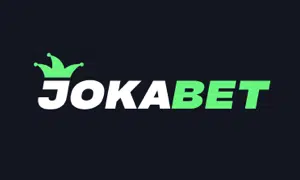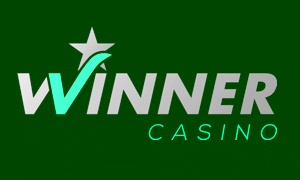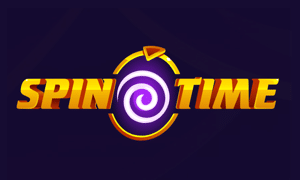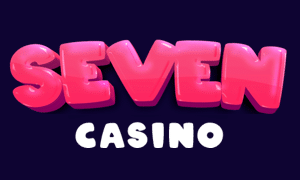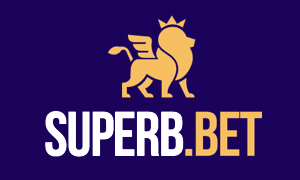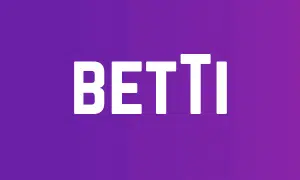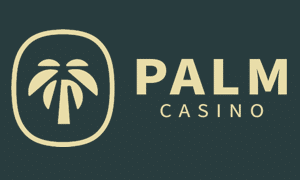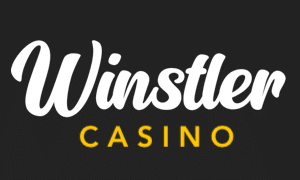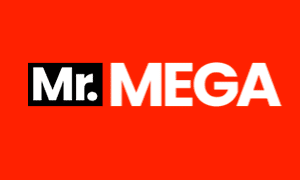 Top Genesis Global Casinos 2023
PLEASE NOTE THAT GENESIS GLOBAL LIMITED SURRENDERED ITS UK GAMBLING COMMISSION LICENCE IN DECEMBER 2022, AND ITS CASINOS ARE NOW UNAVAILABLE TO UK PLAYERS. 
As the casinos on this platform aren't available in the UK, nothing below this line is updated or maintained.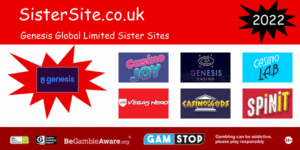 Casino Joy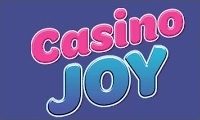 Casino Joy probably won't need much of an introduction to any online slots fans in the UK. This is one of the country's biggest and most popular sites and has been advertised on television multiple times. The Casino Joy site describes itself as a "brand-new colour-scape of calm," despite the fact that it's not especially colourful and nor is it especially new. Several Genesis casinos have been released since Casino Joy, so perhaps the "about us" section of the site could use an update. That aside, this looks like an excellent place to come and play casino games. Players aren't required to download any software, and all members have access to a games portfolio that contains more than two thousand titles. Check out the "hot games" section if you want to know what your fellow Casino Joy players are enjoying at the moment, or browse by game provider to find hidden gems made by the creators of your favourite online slots. It won't surprise you to hear that Casino Joy also comes with a live casino section – something that all top casino sites should have in the 2020s – and customer care is available on a 24/7 basis. All in all, the Casino Joy proposition is a compelling one, and it's plain to see why this site enjoys such elevated status in the eyes of British players.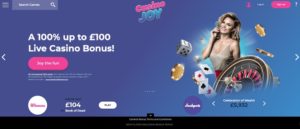 Casino Lab
Casino Lab is brought to you not only by Genesis Global Limited but also by a steampunk-inspired mad professor. The laboratory theme informs the layout and style of this entire casino site, and it works well. Steampunk was once niche, but it's increasingly popular as a concept, and it makes for an exciting theme. While it would have been easy for Genesis Global Limited to let the theme do all the talking and go with a "style over substance" approach, they haven't done that with Casino Lab. If anything, it's quite the opposite. Casino Lab's progressive jackpot pool regularly exceeds £25m, so this is a place for high-rollers as well as casual gamers. The Casino Lab professor has been kind enough to divide the gaming portfolio up into several categories to make your favourite games easier to find. You'll find a whole area of the site dedicated to online slots with enormous jackpots if that's what you're after, but there's also a dedicated area for Megaways slots, another for classic slots, a new releases section and far more. The range of slots and games at Casino Lab looks similar to that of Casino Joy, so it's probably safe to assume that the number of games here is once again close to two thousand. You don't have to part with money to play any of those games if you don't wish to – players are welcome to play for free for as long as they wish until they feel confident enough to begin risking their money. That's a basic, customer-friendly feature that too few online casinos implement, so it's good to see it at Casino Lab.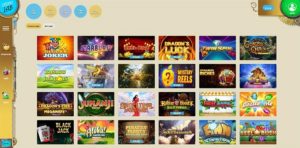 Casino Gods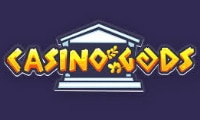 The people behind Genesis Global casinos probably think of themselves as being "casino gods," but the Casino Gods website isn't their best work. It feels a little flatter than both Casino Lab and Casino Joy, with a slightly dated cartoon style and an ill-defined theme. We get the basic idea of Casio Gods being set inside a temple, with the occasional appearance from Poseidon, but that's as far as the theme goes. When we consider how much work has been done on the theme of Casino Lab, it's hard not to see Casino Gods as a disappointment by comparison. Nevertheless, Casino Gods has access to the same enormous progressive jackpot pool as the other premium-quality Genesis Global casinos and makes a point of featuring Pragmatic Play's Drops and Wins games above all of its other content. The message seems to be that Casino Gods is a place to come looking for jackpots. The website tells us that Casino Gods has "a divinity of games," with "a divinity" being roughly equivalent to two thousand. Pleasing the gods at this website will also entitle you to promotions and bonus rewards. These promotions change regularly, so remember to check the appropriate section of the Casino Gods website every time you visit. You wouldn't want to make the mistake of thinking that a previously-active promotion was still available – and nor would you want to miss on a potentially lucrative new promotion! Casino Gods isn't at the forefront of the Genesis casinos range, but it's still a solid site.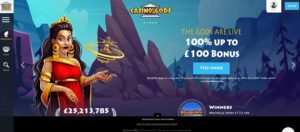 Genesis Casino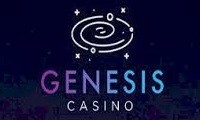 Genesis Casino should theoretically be the flagship casino on the Genesis Global Limited casino network. That's almost always the case when a casino network company names an individual casino site after itself. However, in the case of Genesis Casino, it's hard to call it a flagship. It's competently made, and there are several things to recommend about it, but it falls a long way short of being the best casino site on this network. The theme is generic and unmemorable, the graphics are a little dated, and there's not much in the way of sparkle. On top of that, the promotions at Genesis Casino are offered with less favourable terms than the promotions at some of the other Genesis Global sites. If you're lucky enough to secure any bonus funds at Genesis Casino – perhaps by taking advantage of the casino's welcome offer – you're stuck with an x40 wagering requirement. That's higher than the average across the industry and takes some of the fun out of having bonus funds in the first place. Genesis Casino claims to have millions of slots, but in truth, it has the same standard-issue Genesis Global Limited selection of about two thousand. There's nothing wrong with that – two thousand slots are far more than you'll find at most online slots websites – but if you come to Genesis Casino expecting it to look and feel special because it's the flagship site, you're probably going to end up feeling a little disappointed.
Vegas Hero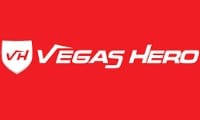 You can sell almost anything with a superhero theme at the moment, and Vegas Hero is proof of that. It takes the idea of a superhero and then puts a Las Vegas-inspired online slots twist on it. Rather than wearing a superhero outfit, our hero is a man in a business suit who appears to have crash-landed on one knee in the middle of the Vegas strip, surrounded by playing cards. We don't know who he is, but we're sure he's here to play. The theme is exciting, and the red, black, and white colour scheme of Vegas Hero helps to bring it to life, but once you scroll down below the banner graphic, you'll find that Vegas Hero is very much like any other Genesis casino site. The size of the games collection is roughly the same as that of Casino Joy, and the category division is about the same, too. However, Vegas Hero manages to differentiate itself with its "promotional power-ups" and "bonus blasts," which are unique to the casino site and go perfectly with the superhero theme. We don't normally mention promotions as a reason to visit an online casino site because they change so often, but the bonuses at Vegas Hero appear to be permanent, and they're well worth investigating. Just be careful with the wagering requirements; as of the time of writing, they're set at 40x, and they could do with being revised down to bring them in line with the industry average.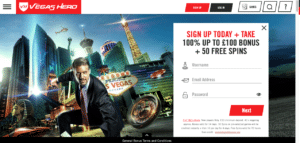 Spin It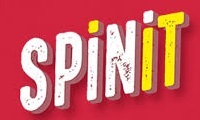 If you don't instinctively know what to do with an online casino site called "Spin It," we guess you're fairly new to this hobby. Terms like "spin it" are almost always references to online slots, and that's very much the idea behind Genesis Global Limited's Spin It casino site. The site's motto is "Over 200 games – Spin Them All," and it's accompanied by a few images of roulette wheels to remind us that there are other things to spin at this casino as well as the slots. How we're supposed to spin a card table is another matter, but we digress. Spin It marks itself out as a casino site that was created "by players for players," with a focus on speed and performance. Unusually though, you'll see a different version of Spin It depending on whether you arrive at the site via your computer or via a mobile device. If you want to see and play with the entire range of two thousand slots and games, you'll have to use a computer. If you land on the Spin It homepage on your mobile phone, you'll only see five hundred games. That's still a lot of games, so you shouldn't get bored for a while, but it's no longer necessary to segregate casino sites off into alternative versions like this, and so we can't help but wonder why Genesis Global has decided to go down this route for Spin It. It makes the entire site feel like it's behind the times, and that's never a good look when you consider how modern and trendy the newer casinos on the network are. Perhaps this is one to miss.
Sloty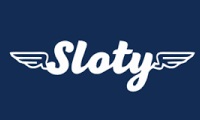 The idea behind Sloty is that it's a city of online slots floating atop a cloud. It's quite a high-concept idea for an online casino website, and to pull it off to its full potential, Genesis Global Limited would have needed to put more effort into the site's design than they have. Aside from that one image of a city on a cloud, Sloty is the most basic of all the Genesis casinos. Its graphics are small, there's plain blue space everywhere, and the layout isn't as intuitive as the best casinos on the network. Sloty seems to overrate itself right across the board. It tells visitors that it offers the best welcome promotion in the business, but the welcome promotion as of the time of writing is a 100% matched deposit up to £100 plus 300 free spins. The 300 free spins are a far more generous offer than the comparatively low matched deposit, but the entire package comes with an x40 wagering requirement. Because of that, we'd be forced to say that the welcome offer probably isn't in the top one hundred across the industry, let alone the best. The sad thing about Sloty is that it contains the same catalogue of casino games as all the other Genesis Global casinos, and so it comes with the same potential, but the potential is so much harder to unlock when the layout is clumsy, and the whole casino site feels old. We know that Sloty has its fans, and we're sure it's a breeze once you get used to its layout, but we find ourselves wondering why anyone would take the time to do so when so many better Genesis Global Limited casinos exist.
Casoola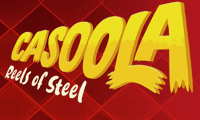 The contrast between Casoola and Sloty couldn't be starker. Sloty is a casino site devoid of inspiration. Casoola is one of the most original, entertaining casino sites we've seen in a very long time. If we take Sloty as an example of Genesis Global Limited at its worst, Casoola is an example of the casino network company at its best. We especially love the graphics at Casoola (motto: "Reels of Steel), which look to have been inspired by the classic animated television series "Futurama." There's even a Bender lookalike called Fernando working behind Casoola's virtual tables. Casoola is a return to the Casino Lab way of doing things, by which we mean that the theme is all-encompassing and has been used to improve the appearance of the entire casino site. Each area of the site has its own robot mascot, so even if this is the same old range of casino games, it still looks entertaining because of the fresh way it's been presented. Throw in the fact that Casoola's welcome offer can be worth up to £1500 if you have the resources to take full advantage of it, and it's not hard to see why Casoola is thought of as one of the best casino sites on the Genesis Global Limited range. Casoola has been such a success for Genesis Global that it's available internationally, but it's covered by a UKGC licence, so it's safe for players in the UK to enjoy.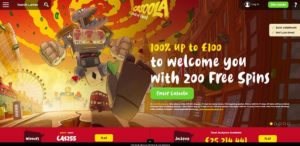 Kassu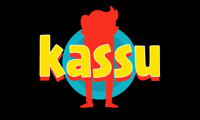 Much like Casoola, Kassu is a unique-looking casino site. We hesitate to use the term "hipster," but we can't think of a better way to describe the theme. The cartoon characters you'll meet at this site have man-buns, eccentric dress sense, oversize glasses, comedy facial hair and all the other things we tend to associate with dedicated followers of fashion. The only thing missing is the faint whiff of craft beer. The quirkiness of Kassu extends to the casino's self-description, where it refers to itself as "the hip online casino" and goes on to say that it's the first online casino that allows players to take their shoes off. We don't know about you, but we tend not to wear shoes when we're playing from home anyway. The four animated characters at Kassu are known as the "Kassettes," and are names Sean, Saul, Forge, and Gringo. If you know anything about the Beatles, you'll already know where the inspiration came from. The theme is frankly weird, but "weird" can be a good thing in a digital world where so many online casinos look the same. It's bold of Genesis Global Limited to go with a niche theme like this for a casino site, and from what we can make out, it's a gamble that's paid off for them. Kassu is a popular casino and should gain ground on the biggest sites on the network over the next few years so long as it remains online.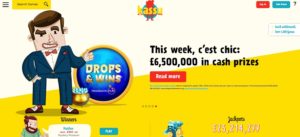 Pelaa
Pelaa is an online casino site that's probably better known abroad than it is in the UK, but the fact that it's covered by a UK Gambling Commission licence means that it's safe for UK-based players to visit the site and find out what it has to offer. Between the Viking imagery that scrolls across the background of Pelaa and the site's name, it's clear that this is a site with a Scandinavian focus. The word "Pelaa" even translates into English from its native Finnish as "playing" or "play," which explains the casino's motto "time to Pelaa." Pelaa comes across as slightly undercooked compared to the more expressive casino sites on the Genesis Global Limited casino network, but that's not necessarily surprising. The casino was first designed for a relatively small, niche audience and then suddenly found a much larger one when Genesis extended its UK licence to cover the site. We don't really understand why Genesis has done that – there are several other Genesis Global casinos that aren't available in the UK but would arguably make a better fit for the market than Pelaa – but we're sure the company has its reasons. Pelaa lacks character, but it doesn't lack casino games or promotions – and ninety-nine out of every one hundred online casino fans will tell you that substance always trumps style.
Genesis Global Limited – An Overview
Making Rapid Progress
If you were to judge Genesis Global Limited by the size of the company, you'd assume that it had been involved in the iGaming industry for decades. There are well over a dozen Genesis casino sites – over twenty, in fact, if you count the ones that aren't available in the UK – and few casino network companies can claim to have a more prominent profile or be more influential within the sector. That makes it all the more remarkable that Genesis Global is yet to celebrate its tenth anniversary within the industry. According to the official company website, Genesis was formed in 2014 when some of the self-professed "greatest minds in gaming" came together to create something new.
In the years that have passed since then, Genesis Global Limited has developed what it describes as a "fully segmented, real-time data approach," which is tailored for the target audience within each country that Genesis operates in. In their own words, they started "on a luxurious ship," then "took it back to simple spinning" before "taking to the skies." That seems like an odd description until you realise that the first online casino site that Genesis Global Limited ever launched was Casino Cruise, and the description alludes to their first three casino sites – the ones that followed being Spin It and Sloty.
Employing a policy of rapid expansion, Genesis Global Limited started out with a licence from the Malta Gaming Authority before acquiring further licences from the UK Gambling Commission and also the relevant authorities in Sweden. That combination of licences allows the company to operate almost anywhere in Europe where online gambling is legal. Their head office is still in Malta, which is where the company was founded, and they're currently thought to employ around two hundred people.
The first taste of recognition from their peers that Genesis Global ever experienced came in 2019 when the company was named the "Pay N Play Operator of the Year" by the eGaming Review Nordic Awards. They were nominated for Best Customer Services Operator and Standout Charitable Effort of the Year at the same ceremony in 2020 but weren't the winners in either category on awards night. Still, there's undoubtedly more to come from this fast-moving company.
A Sporting Misstep
After six years of operating traditional casino sites, Genesis Global Limited decided to expand its horizons in 2020. They hooked up with SBTech to create a brand-new sports betting website, hoping to capture a share of the lucrative sports betting market. After investing time and money into building the platform, they launched a new casino site called Funbet later that year. Funbet offered all the same features as the other Genesis casinos, including the massive catalogue of more than 2000 casino games, but also included a wide and varied sportsbook covering every major sport and every major fixture in Europe. The site was well-presented and easy to use, but sadly for Genesis, that wasn't enough.
Funbet never took off the way that its parent company hoped it might. It was withdrawn from the UK within twelve months of going live after failing to make any kind of impression in the market, and as of 2022, it's been withdrawn from the rest of Europe, too. The old Funbet website currently states that it's "kicking its boots off" as Genesis works behind the scenes to re-design the site and come up with new features, but the message has been there for a long time now, and we see no sign that Funbet is likely to return. Even the biggest and most productive casino network companies sometimes get things wrong, and the failure of Funbet might be one that other companies can learn from.
The Genesis Global Values
It's not uncommon for large casino network companies to publish either a mission statement or a set of values on their website. Genesis Global Limited isn't an exception to that idea. It has a series of seven values listed on its "about us" page, and we can look at these as promises from the company to its players, but also to prospective partners who may wish to work with them or employees who may wish to work for them. The values start with "success," which is defined as being driven by a passion for getting everything right down to the finer details. "Integrity" is up next and is reflected in the company's belief that open and honest feedback is the best way for individuals attached to the company to grow. Somehow, this also connects with Genesis' apparent belief that everyone is a "secret genius" and so shouldn't feel shy about throwing in opinions and ideas whenever they can.
Value number three on the Genesis list is "professionalism." The company believes that it offers "the highest level of service ever seen" – which is quite a claim – and that they use their "eagle eyes" to ensure that this quality of service is maintained across the board. Through doing that, they hope to be able to offer a level of quality above and beyond anything that anybody else has ever achieved in the iGaming sector. It's a fine aspiration to have, but the way it's worded on the Genesis website seems a little lofty. Value four is "innovative," which largely repeats what was said about people coming up with ideas in the "integrity" section, and value five is "personalise." According to Genesis Global Limited, there's no better experience than an experience that's personalised. Each one of the company's customers should feel like they're being treated as an individual.
The values close with "real-time" and "experience," which can be linked to each other. "Real-time" means that Genesis acts in a responsive rather than a reactive manner, which allows them to stay one step ahead of their rivals at all times, and "experience" means using that knowledge to understand what their customers want from them and give it to them in the way they want to receive it. Following all of these values at all times should make Genesis Global Limited a happy and healthy company, but as you're about to see, that hasn't always been the case.
Genesis Global Limited Regulatory Issues
The most important licence that Genesis Global Limited holds is its UK Gambling Commission licence (45235), which is also the licence that comes with the most stringent conditions. Breaching those conditions can be a painful and expensive experience for a casino network company, and Genesis Global Limited found that out in December 2021.
After reviewing Genesis Global's operating licence, the Gambling Commission identified multiple failings. They found that licence condition 12.1.1, which relates to anti-money laundering requirements, had been breached. Condition 12.1.2, which covers anti-money laundering requirements for operators based outside the UK, had also been breached. The social responsibility code of practice governing customer interactions hadn't been complied with, nor had requirements pertaining to the identification of individual customers. These were serious failings. Although the Gambling Commission accepted that Genesis Global Limited had co-operated with the investigation and taken remedial action, the penalties handed down were severe.
After concluding its investigation, the UKGC announced that Genesis Global Limited would have a formal warning issued under the terms of the 2005 Gambling Act, be subjected to additional licencing conditions, and pay a fine of £3.76m. Details of the action remain visible on the UK Gambling Commission's website.
What are players saying about Genesis Global casinos?
The following reviews were written by people who have recently played at Genesis Global Limited casinos and wished to share their experiences with other players. We've edited some of their comments for the purposes of brevity and clarity.
08-May-2022 Casino Joy review by Samantha:
I wish I could rate Casino Joy at zero stars. I asked them to process a withdrawal for me and they blocked my account. When I try to query this with them I get the same automated email response. I still don't have my money. – source: TrustPilot
06-May-2022 Casino Lab review by Steve:
The withdrawal issues I'm having with Casino Lab make me suspicious. The process never works, I've been waiting for £55 for more than three months. They've suddenly decided they want me to send my bank statements to them. When you make a complaint they restrict your account to punish you. – source: TrustPilot
05-May-2022 Casino Gods review by Shaun:
I was very surprised at how fast Casino Gods processed my withdrawal request. It took less than 24 hours from making the request to getting the money, and I didn't have to send any verification documents in. It's the fastest service I've had at any slots site. – source: TrustPilot
09-May-2022 Genesis Casino review by Ben:
This site and all of its sister sites are happy to let you withdraw anything below the amount of your initial deposit. Try to withdraw anything higher than that amount and they'll find a reason not to pay you. How are these robbers still trading? – source: TrustPilot
20-Apr-2022 Vegas Hero review by Melissa:
Once I got my account verified I had no problems with Vegas Hero. Before that, I thought I was fully verified but they asked me to send more documents in when I tried to withdraw, which is a little frustrating. Still, the games seem fair and it's all sorted now.. – source: TrustPilot
03-May-2022 Spin It review by Miss Weaver:
I won £80 playing here on 25th Feb and withdrew £60. I then won £250 and tried to withdraw and suddenly they wanted ID. I've sent them my photo ID driving licence, water bill, bank card, NHS letter and more and they just say everything is too blurry. I've used the same ID on other sites many times with no problems and I'm still waiting for my money three months later.  – source: TrustPilot
09-May-2022 Sloty review by Shannon:
I'm a happy player. The variety of games here is good, they play fairly and bonuses come along regularly. I had a £500 win recently which I withdrew on a Saturday and received by the middle of Sunday. The process was easy and smooth. Thank you Sloty! – source: TrustPilot
09-May-2022 Casoola review by Hazhar:
I have tried to withdraw from here three times and been told each time that my withdrawal has been processed, and yet I still don't have it. Each time I ask it takes a week for them to get back to me. Is it all a game to them? – source: TrustPilot
07-May-2022 Kassu review by Michael:
This is an awful casino operated by con artists. I've been waiting for a payout from them for seven months. Each time you give them a method of ID they ask for another one. I've had to go to IBAM for assistance to get my money back. – source: TrustPilot
05-May-2022 Pelaa review by Annette:
This is an absolutely terrible site. I've been trying to get a withdrawal from them for a month. Each time I query it they come up with a different excuse. It's a joke of a casino and you should leave it well alone. – source: TrustPilot
Full List of Genesis Global Casinos
Active Genesis Global Limited Casinos
The following are Genesis casino sites that are currently active on the network and available to UK players.
Casino Planet (casinoplanet.com)
Casoola (casoola.com)
Kassu (kassu.com)
Casino Cruise (casinocruise.com)
Casino Gods (casinogods.com)
Casino Joy (casinojoy.com)
Casino Lab (casinolab.com)
Genesis Casino (genesiscasino.com)
Pelaa (pelaa.com)
Sloty (sloty.com)
Spin It (spinit.com)
Vegas Hero (vegashero.com)
Inactive Genesis Global Limited Casinos
The following are Genesis casino sites that were once available to UK players but aren't any longer. They may have been closed down, or in some cases are no longer covered by a UKGC licence.
Genesis Global Limited Casino Reviews
For a full review of any of the active casinos on the Genesis Global platform, click the thumbnail below. You'll also find out about all of the casino's promotions and bonus terms.