Blood Moon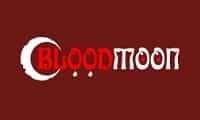 Blood Moon sister sites include Bruce Pokies, Samiland, Palm Casino and Slots Safari.
Blood Moon (bloodmooncasino.co) is operated by Bruce Affiliates, which is based in Curacao.
Sites like Blood Moon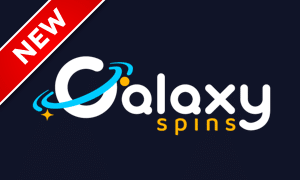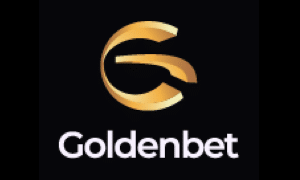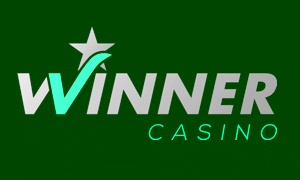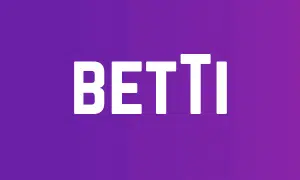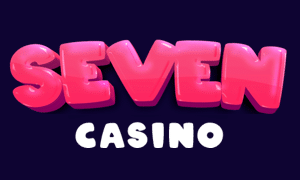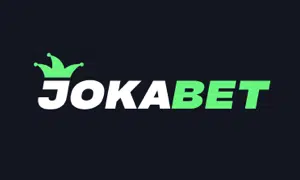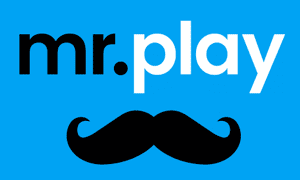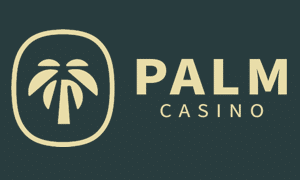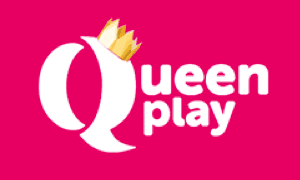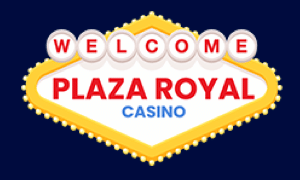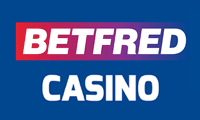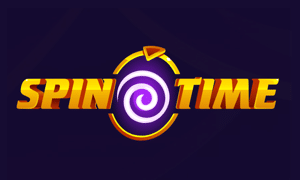 Blood Moon Sister Sites
BLOOD MOON IS NOT COVERED BY A UK GAMBLING COMMISSION LICENCE.
You're not blessed with too many options if you're on the hunt for Blood Moon sister sites. You certainly won't find any other casinos on the same network that share Blood Moon's unique theme – but that's probably unfair criticism, as you won't find too many casinos that share the same theme anywhere else, either. What the Bruce Affiliates casinos might lack in number they do their best to make up for with their quality and the diversity of their themes. We've outlined the best of them below. All UK-based players should be aware that none of the Blood Moon sister sites have the protection afforded by a UK Gambling Commission licence.
Bruce Pokies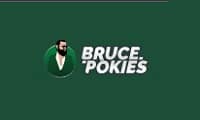 Both in the paragraph above and at the top of this page, we've confirmed that the name of the company that operates the Blood Moon sister sites is called Bruce Affiliates. Now, here's a casino called Bruce Pokies. This is the only iGaming site on the platform that the operator has given its name to, thus bestowing upon it the status of "flagship casino." That's why we've listed it first here. Bruce Pokies does everything that it's possible to do on this casino network, offering more than four thousand slots and casino games plus a massive sportsbook. If you're someone who prefers to deal in cryptocurrency when playing at online casinos, Bruce Pokies is especially likely to be of interest to you because of the sheer number of cryptocurrency-focused promotions that the casino offers. There are other promotions available if cryptocurrency isn't your thing, though, and the hint of an Australian theme at the site helps to bring it to life.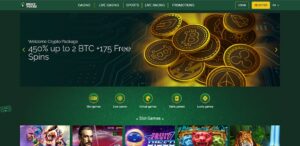 Palm Casino
Bruce Pokies might be the flagship casino of the Blood Moon sister sites, but Palm Casino is the classiest. We said a paragraph or two ago that each of the Blood Moon sister sites chases a different audience. Palm Casino chases the high-rollers. While most of the other casinos on this platform share aspects of their design with each other, nothing you'll see at Palm Casino is replicated at any of the other Blood Moon sister sites. That even includes the user interface, which is a clean break from the operator's standard template. The casino makes no bones about chasing those with big budgets; on its homepage, it heavily promotes a cashback offer that could deliver up to ten thousand pounds per day to players who suffer big losses. The promotion is only open to those who've earned VIP status at the casino, but it's hard to imagine how anyone could spend so much that they qualify for ten thousand pounds of cashback and yet not qualify for VIP status.
Slots Safari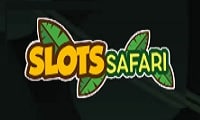 The name "Slots Safari" tells you a lot of the important information that you need to know about this member of the Blood Moon sister sites family. It's a slots site, and it comes with a safari theme. That description doesn't do the casino justice, though. It's the most aesthetically pleasing of the Blood Moon sister sites because of the time and effort that's been put into ensuring that it's kitted out with high-quality graphics. The casino's commitment to its theme is all-encompassing, right down to naming all of its promotions after something safari or animal-related. Speaking of bonuses, Slots Safari has one of the biggest welcome promotions of any casino on this platform save for Samiland – and this is a network full of casinos with big welcome promotions. Slots Safari has the same basic strengths and weaknesses of all the casinos on this network, but if they're all so similar, why not play at the one that looks the most fun to spend time with?
Samiland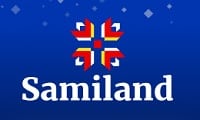 If you were paying attention to the previous paragraph, you'll know that we said that Safari Slots has the biggest welcome promotion of any of the Blood Moon sister sites save for Samiland. Now we've arrived at Samiland, so you already know what we're going to say about it. This casino offers an astonishing eight thousand per cent matched deposit boost for new players. The promotion has more than a few caveats attached to it, and claiming it is a convoluted process that necessitates contacting the casino's customer support team, but that's still a massive number. Promotions are strong at Samiland across the board, but we wish we understood what the theme was supposed to be. The logo above makes Samiland look more like a little-known island nation than an online casino. It's one of the more interesting branding choices we've seen an online casino make, but then again, it tends to be the interesting choices that stand out.
Blood Moon Review 2023
How many casinos can you think of that use a horror theme? If your answer is "none," you're not alone. We can think of Immortal Wins, and perhaps one or two more, but the point is that there are very few horror-themed casinos anywhere on the internet, let alone among the Blood Moon sister sites. That makes this a potentially unique and memorable casino if it has the content to back up its theme. So, with a disclaimer that Blood Moon is a casino that operates without a UK Gambling Commission licence and that players play here at their own risk, let's find out if it has the content it needs.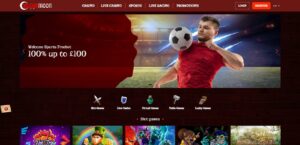 Blood Moon Welcome Promotions
The welcome promotions – and yes, we said "promotions" because there's one each for casino gaming and sports betting – are softer at this casino than they are at most of the Blood Moon sister sites. However, they're still bigger than you could hope to find at most UK-facing casinos. For those who want a welcome bonus to play casino games with, the offer is a 400% deposit boost with a maximum value of £800. It applies to first deposits only and can be claimed via the drop-down menu options when making your first deposit. The wagering requirement attached to this welcome promotion is x45. That's way above average and a major increase compared to some of the other casinos on the network.
Players who'd rather use Blood Moon for sports betting than playing casino games can claim a free bet matching the value of their first deposit, subject to a minimum deposit of £25 and a maximum of £100. There are no wagering requirements attached to this bonus, but the free bet has to be placed as a single bet, and it can only be claimed by contacting the Blood Moon customer support team. Players have to deposit the bonus, ensure they don't select anything from the drop-down menu, and then speak to customer services to have the bonus manually allocated. That feels like a lot of faff.
Other Promotions
None of the Blood Moon sister sites are shy of offering promotions, and Blood Moon is no exception. For sports bettors, for example, it's possible to claim a combo boost of five per cent on all accumulators that include four or more bets. The boost percentage then increases incrementally with each additional fixture added to the bet, peaking at fifty per cent for all accumulators involving ten or more folds. On the casino side of Blood Moon, players can claim a weekend deposit boost up to three times between Saturday night and Sunday night, with a total maximum value of £1000. The boost percentage isn't explicitly stated, but the same x45 wagering requirement still applies.
The bonuses don't stop there. Blood Moon also offers a "Crescent Freespins" bonus on weekdays, with one bonus spin on a selected slots game granted for every £1 deposited, subject to a minimum deposit of £30 and a maximum of £100. This bonus can be claimed up to five times during the week, and anything won from the bonus spins must be wagered a far more reasonable x15 before withdrawals become possible. If you prefer to use cryptocurrency, players can claim a 500% deposit boost up to a maximum of £500 once per day. This time, the seemingly random wagering requirement generator has decided on an x40 hurdle to clear.
Last but not least are the Blood Moon cashback incentives. The first is an ongoing offer of five per cent cashback every day on all casino losses, credited automatically. The maximum cashback that can be awarded this way is £2000, with an x5 wagering requirement. A second cashback promotion offers enhanced cashback of thirty per cent on all losses up to £2000, but can only be claimed by contacting customer support and excludes all losses that stem from deposits made via VISA.
Pros and Cons of Blood Moon
Pros:
Blood Moon has a highly original werewolf-inspired theme, which is a rare thing to find in the saturated online casino market. It also has some intriguing promotions that include cashback offers, although the fact that some of the best promotions are only available if you chase up customer support feels like an unnecessary barrier to put in the way of players who might otherwise qualify for them.
Cons:
The elephant in the room is that Blood Moon doesn't have a UK Gambling Commission licence, and that means player safety is a massive concern if you're UK-based and decide to play here. On top of that, the wagering requirements levied on some of the bonuses here are higher than they are at some of the Blood Moon sister sites, which is a good reason to play at them instead.
Top Games at Blood Moon
Blood Moon's "About Us" page says that the casino offers about four hundred casino games, most of which are slots. Some of the Blood Moon sister sites claim to offer four thousand, so we suspect a zero may have been missed because of a typo. Nevertheless, slots are the centrepiece of Blood Moon, even though the casino also offers live sports betting and live dealer options, and the top slots at the site are listed below.
Heat up your gaming experience with Hot Triple Sevens Special, a fiery remake of the classic Hot Triple Sevens by Evoplay. This medium-volatility slot, with an RTP of 96.03%, offers a 5×3 layout and ten betways. The 'special' edition brings more excitement with the opportunity to win 10, 15, or 20 free spins and a maximum reward of x3035 your bet. With bets ranging from 0.1 to 300, and a classic star and sevens theme, this game keeps the traditional slot vibe alive while adding a special twist. Ready to feel the heat and try your luck with this new and allegedly improved version?
Enjoy a whimsical journey to find the leprechaun's gold in Leprechaun Frenzy, a slot by Dragon Gaming. This 3×3 layout with five lines offers a medium variance and an RTP of 94%. The game's main feature is the opportunity to win gold coins; if you win three times in a row, you activate five spins with guaranteed winnings, and each symbol won during these spins is worth five times more. You can also buy this feature if you don't want to wait. With symbols like coins, horseshoes, and shoes, and a theme filled with Irish green, leprechauns, gold, and rainbows, this simple and fun slot offers a chance to collect the gold at the end of the rainbow.
Enter a mystical world filled with stunning creatures in Wild Overlords, another slots game by Evoplay. This 5-reel, 4-row game offers 20 paylines, medium-high volatility, and an RTP of 96.07%. The game's features include Mystery symbols, Mandala Respins with big symbols, and a Free Spins feature with a global win multiplier. The top win is an impressive 6,100x your bet, and stakes range from £0.10 to £75. Visually stunning with top-notch design, Wild Overlords takes you on a fantasy adventure with mythical animals and spells, providing an engaging experience with unique gameplay mechanics and a chance to win big.
Withdrawal Processing & Support
The information regarding withdrawal processing at Blood Moon Casino is somewhat vague and lacks specificity. The absence of a dedicated payments page leaves players reliant on the FAQ, which only mentions that withdrawal requests are "usually" handled within two business days. Following that, the actual release of funds could take more time, depending on the chosen method. This lack of clarity essentially rules out the possibility of instant withdrawals from Blood Moon Casino. Moreover, the unavailability of e-wallets or solutions like Trustly limits players to either debit cards or cryptocurrencies for conducting their transactions.
Customer Services & Licensing
Blood Moon Casino provides a live chat feature, supposedly operational 24/7. However, players might find themselves waiting for a representative at times. In the event of an extended wait, they can resort to emailing [email protected], although the site doesn't disclose the expected timeframe for email responses.
Blood Moon and its sister sites are under the control of Bruce Affiliates, a Curacao-based entity. While a majority of casinos in Curacao are regulated by the island's government, Blood Moon doesn't expressly assert that it holds this or any other license. This lack of information implies that the casino may be operating without formal licensure, a circumstance that potential players should think about hard before registering an account or spending any money at this casino.
Blood Moon – The Verdict
Blood Moon has some interesting promotions, but the promotions are presented with weaker terms and conditions than a lot of the Blood Moon sister sites. It also purports to have a smaller selection of games. That means that you're probably better off picking one of the casino's sister sites unless you're a huge fan of its werewolf-inspired horror theme. That being said, the lack of licensing means that you should make sure you're comfortable with the risks before playing at any of the casinos on this network.
What are players saying about Blood Moon?
Here are our condensed / reader's digest summaries of recent player reviews of Blood Moon Casino.
03-Aug-2023 by Teresa:
Blood Moon Casino is a scam. They don't pay out, and despite my attempts to contact them, I've received no response. Stay away from this casino. 

– source: TrustPilot

16-Jul-2023 by Heather:
I'm left owed money by Blood Moon Casino, and I can't even contact them as their email doesn't exist. Stay clear of this site. 

– source: TrustPilot

13-Jul-2023 by Mandy:
Blood Moon takes your money, but you can't withdraw it. They don't verify your account and don't respond to emails. Avoid them at all costs. 

– source: TrustPilot

09-Jun-2023 by Mark:
Blood Moon Casino is a 100% scam. They won't pay out, and even though I provided documents, they claim my account is not verified. I won over £1000, but they've gone silent. Some of the Blood Money sister sites are also scams.

– source: TrustPilot

05-May-2023 by John:
Avoid Blood Moon! They charge a hidden deposit fee, and I think they're stealing money for criminal activities. It's an absolute scam and should not be allowed. 

– source: TrustPilot

15-Apr-2023 by Conor:
Blood Moon is dodgy. They don't have live chat, hide the owner's information, and take days to reply to emails. I won over £2,000 but received no payout. It's a complete scam. 

– source: TrustPilot

21-Apr-2023 by Josh:
Blood Moon refused to pay out my winnings of £1680. It's a terrible site, and I advise not using it. 

– source: TrustPilot

03-Apr-2023 by Kerry:
Blood Moon is a scam. I deposited money, and it didn't show on my account. They took the money from my bank, and I've emailed them over ten times with no answer. They robbed me of £60. Avoid these scammers! 

– source: TrustPilot

22-Mar-2023 by David:
Blood Moon Casino scores 1 out of 100 on scamadviser.com, and I can see why. They offer no live support, reply to emails after 108 hours, and their answers are misleading. I won £500, but they declined my payout and asked for a bank transfer. I never received it. They delay, make excuses, and don't pay. 

– source: TrustPilot