Bruce Pokies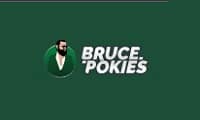 Bruce Pokies sister sites include Blood Moon, Palm Casino, Players Club VIP, Samiland and Slots Safari.
Bruce Pokies (brucepokies.co) is operated by Bruce Affiliates, which is based in Curacao.
Sites like Bruce Pokies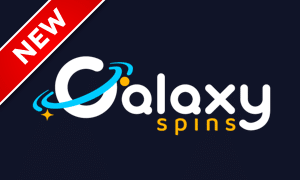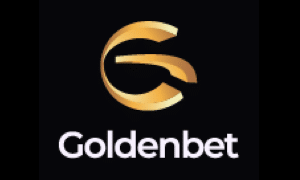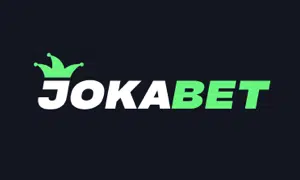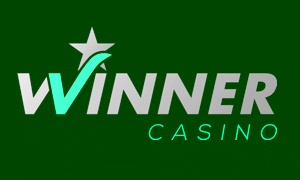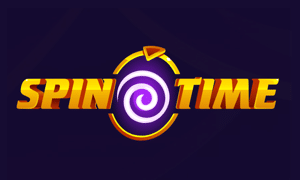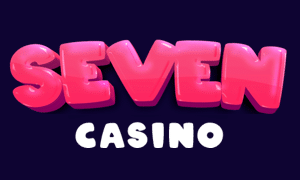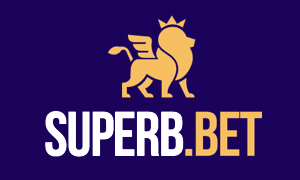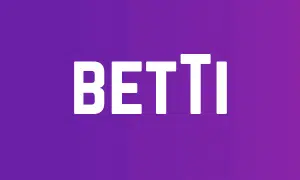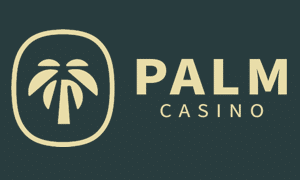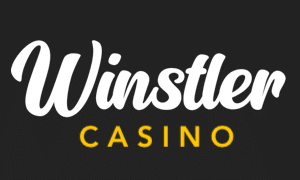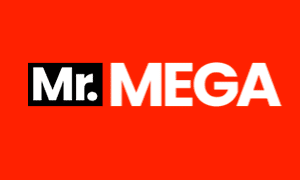 Bruce Pokies Sister Sites
BRUCE POKIES IS NOT COVERED BY A UK GAMBLING COMMISSION LICENCE.
Bruce Pokies, like all of the Bruce Pokies sister sites, is operated by Bruce Affiliates. However, Bruce Pokies is the only iGaming site on the operator's network that has "Bruce" in its name. That implies that we should look upon Bruce Pokies as the network's flagship casino. In theory, that makes it superior to the Bruce Pokies sister sites – but things don't always work out the same way in reality that they do on paper. If you want to check out the Bruce Pokies sister sites, read the below information first – but bear in mind that none of them are covered by a UK Gambling Commission licence.
Slots Safari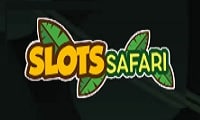 Casinos with safari themes have always been popular with players. That's why there are so many of them out there, and that's also why there's one to be found among the Bruce Pokies sister sites. The bright colours and wild animals involved in the theme make Slots Safari the prettiest of the Bruce Affiliates casino sites, but this casino has more going for it than just its good looks. It also comes with some of the best bonuses that the operator has to offer – and the bonuses are often the best thing about the Bruce Pokies sister sites. Whether you're looking to bet on sporting matters or the spin of a reel, Slots Safari comes with a little something extra to make your next bet more interesting almost every time. Delightfully, the names of the promotions are even tied in with the casino's theme, making the whole experience feel that much more immersive.
Blood Moon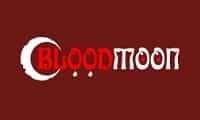 Whether you decide that Slots Safari is the right member of the Bruce Pokies sister sites family for you or not, we suspect that most people reading these words will have played at a safari-themed online casino before. We have a harder time believing that more than one per cent of people reading this have played at a casino with the same theme as Blood Moon before. Everything about Blood Moon was inspired by werewolf movies. It sounds like an odd choice of theme at first, but then we sat back and thought about it, and realised that the only weird thing is that nobody's tried to do this earlier. We know that online casino fans love the horror theme because of the immense popularity of the likes of Microgaming's Immortal Romance, so why not base a whole casino around the concept? The theme might be the only thing that makes Blood Moon unique compared to the other Bruce Pokies sister sites, but it's such a rarity that it doesn't need anything else.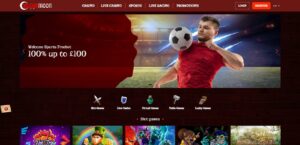 Palm Casino
There might not be many Bruce Pokies sister sites, but we can't fault the operator's design team. They've tried to make each of the casinos on this network look and feel different, with a different type of player in mind for each casino. In the case of Palm Casino, the "player in question" comes from the high end of the market. Everything at Palm Casino looks more sophisticated than it does at any of the other Bruce Pokies sister sites. The two casinos we've looked at above, plus Bruce Pokies itself, all use a virtually identical user interface and layout. Palm Casino breaks the mould and has a bespoke UI – one that's more refined and measured. It's not as much fun to look at as, for example, the theme of Slots Safari, but it looks less frivolous. To put that another way, Palm Casino is a casino for high-rollers, and the scope and scale of its promotions reflect that fact.
Samiland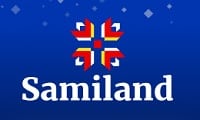 If you were to show the Samiland logo to the average person in the street and ask them to guess what Samiland was, most of them would presume it to be the flag of a newly-formed country, or a distant nation that they've never heard of before. As a guess, we think that fewer than one person in every one hundred would correctly guess that it's the name of an online casino. It is, though, and it's an online casino that you shouldn't overlook if you're on the hunt for Bruce Pokies sister sites. Samiland comes with one of the largest welcome promotions you'll find on this network, with boosts of up to eight thousand per cent available across three deposits. Read the terms, conditions and instructions attached to the promotion very carefully before you get too excited, though – claiming the bonus isn't as easy as it perhaps should be. Even with that caveat, Samiland is a well-presented casino site with some great content.
Bruce Pokies Review 2023
As we said at the top of this page, Bruce Pokies is the flagship of the Bruce Pokies sister sites, being the only one of the casinos on the network to bear the name of its parent company, Bruce Affiliates. Between the use of the word "Bruce" and the fact that the primary colour at the casino is green, we have reason to suspect that it's supposed to have a subtle Australian theme. If it isn't, then we have no idea who Bruce is. With a reminder that Bruce Pokies doesn't have a UK Gambling Commission licence and that players from the UK who play at Bruce Pokies do so at their own risk, here's our full review of the casino.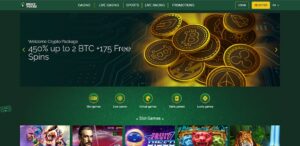 Bruce Pokies Welcome Promotions
A common feature among the Bruce Pokies sister sites is that the casinos on it have separate welcome promotions for sports bettors and casino users. Bruce Pokies follows the same path. We'll start with the casino "welcome package," which is presented as a 700% deposit boost up to a maximum of £2000. In practice, the boost is split across two deposits. First deposits are boosted 400% up to a maximum of £1000, and second deposits get a 300% boost up to the same value. The full bonus pot has to be wagered x20 before it can be withdrawn, which is actually lower than the wagering requirement you'll face on bonuses at most UKGC online casinos. You'll need to do it quickly, though, because the bonus is forfeited if wagering requirements aren't cleared within fifteen days.
With the sports betting welcome promotion, things are a little more complicated. The offer is easy enough to understand – players get a free bet matching the value of their first deposit subject to a minimum of £25 and a maximum of £100. The free bet must be placed as a single bet, so it can't be split. The complication comes when trying to claim the bonus. Players must make the qualifying deposit without selecting any other bonus from the drop-down menu and then contact the support team to have the promotion manually added before they start playing, which feels like unnecessary rigmarole.
Other Promotions
There are plenty of other promotions available at Bruce Pokies, some of which are seasonal. That means it's always worth checking the promotions page to find out what's new if you haven't done so for a while. Having said that, a lot of the promotions are exclusive to players who use cryptocurrencies. In fact, there are separate crypto promotions for Mondays, Wednesdays and Thursdays, all of which are capped deposit boosts applicable only on those days. That's followed by larger deposit boosts on Fridays and Saturdays.
If you don't want to play with cryptocurrency, there are still promotions available to you at Bruce Pokies. They include a "combo boost" on all football accumulator bets, with the boost growing larger for every fixture included on your accumulator, boosts of up to £1000 available via a 200% deposit boost on weekend deposits, and one free spin per £1 on every deposit made between Monday and Friday each week. The minimum qualifying deposit for that promotion is £30, and the maximum is £100. Wagering requirements apply to all of these promotions, but they're not unreasonably high.
Pros and Cons of Bruce Pokies
Pros:
If you're into cryptocurrency casinos, Bruce Pokies could easily become your new favourite. All of the Bruce Pokies sister sites deal in crypto, but Bruce Pokies has more purely crypto-based promotions than any of the others. Even if you're not using crypto, the promotions at the casino are fair and balanced with player-friendly terms and conditions attached to them.
Cons:
Not having a UK Gambling Commission is bad. Not having any iGaming licence at all is worse. As far as we know, none of the Bruce Pokies sister sites nor Bruce Pokies itself are licensed by anybody. That has to be a huge concern, no matter how great everything at the casino looks. In terms of lesser concerns, the slots collection at Bruce Pokies is missing a lot of big names because so few big-name providers work with the operator.
Top Games at Bruce Pokies
The "about us" section of Bruce Pokies claims that the casino offers more than four thousand games and covers more than thirty-five thousand sports betting events. That's a massive amount of choice and a surprising total given how many providers are absent from its portfolio. "Pokies" is the Australian term for slots, though, so here are three of the top slots at the casino as of right now.
Ignite your gaming experience with Blessed Flame, a mythical-themed slot by Evoplay. This medium-volatility slot offers an RTP of 96% and 1,024 ways to win, expanding to 6,300 ways during free spins. The game draws inspiration from Greek mythology and features two types of respins and free spins. The Olympic Respin and Giant Respin turn symbols into Wilds, while the Olympic and Giant Free Spins features offer unique Wild mechanics. With a jackpot of 4,162x your stake and bets ranging from £0.10 to £200, Blessed Flame provides a fiery adventure filled with respins, free spins, and a high-quality style of presentation.
Sparkle and shine with Blue Heart, a gem-themed slot by Amusnet Interactive. This 5×4 slot offers up to 100 paylines and low-to-medium volatility, with an RTP of 96.03%. The game's features include Diamond Wilds, free spins, and four progressive jackpots. Landing 3 Jewellery Scatters triggers ten free spins, and retriggers are possible. The Jackpot Cards feature can randomly activate, leading to one of the game's progressive jackpots. With a max win of 1000x your bet, excluding jackpots, and bets ranging from £0.01 to £1,000, Blue Heart may not be the most polished package, but its jackpots and features still offer a glimmer of excitement.
Get your groove on with Fruit Disco, a neon-infused slot by Evoplay Entertainment. This 8×8 cluster slot, with an RTP of 96.01% and high volatility, offers a dance floor filled with fruits and a max win of 3840x your bet. The game's unique features include Sticky Wilds and the Dance Pattern feature, where winning symbols disappear, and new ones fall into place. Bets range from £0.1 to £75, and the game can be played in real money or demo mode. With its bright neon style and fruit-filled grid, Fruit Disco invites you to join the party and dance your way to some juicy wins!
Withdrawal Processing & Support
The withdrawal processing details on Bruce Pokies' website are somewhat ambiguous. There's no specific payments page, and the FAQ only vaguely states that withdrawal requests are "usually" processed within two business days, after which the funds are released. The time it takes for the funds to reach the player might then vary depending on the withdrawal method chosen. This imprecision effectively eliminates the chance of immediate withdrawals from Bruce Pokies. The absence of support for e-wallets or other electronic methods like Trustly further restricts players to using either debit cards or cryptocurrencies for their transactions.
Customer Services & Licensing
While Bruce Pokies does offer a live chat service that's advertised as being available 24/7, there may be occasions when players have to wait for an agent. If this wait becomes too long for comfort, players can opt to email [email protected]. Unfortunately, the website doesn't provide any information about the expected response time for email inquiries.
The management of Bruce Pokies, as well as its sister sites, falls under the purview of Bruce Affiliates, which is based in Curacao. Many Curacao-based casinos operate under a local government license, but Bruce Pokies doesn't confirm holding such a license or any other. This lack of clarity leads us to the conclusion that the casino is functioning without official licensing, a factor that should be considered with caution by potential players.
Bruce Pokies – The Verdict
On the surface, Bruce Pokies comes with everything we'd expect to find from the flagship site of a casino network. It has an enormous slots library, a sportsbook, a specialised area of betting on live racing, and a wealth of promotions. The fact that so many of the promotions focus on cryptocurrency might be an issue for players who prefer fiat currency, though, and the lack of any kind of recognised iGaming licence is a red flag for everybody. It could still be a perfectly fine casino to play at, but it comes with risks.
What are players saying about Bruce Pokies?
Here are our condensed / reader's digest summaries of recent player reviews of Bruce Pokies.
05-Aug-2023 by Fraser:
Shocking service at Bruce Pokies. I've been waiting for seven days for my withdrawal. The customer support is unhelpful, and I feel like they're committing fraud. I'm frustrated and warn others to stay away.

– source: TrustPilot

10-Apr-2023 by Lea:
I deposited money, and it was taken from my bank but didn't register on their site. They're still taking funds from my account for foreign purchase fees, and their customer service is a joke. Please don't deposit on this casino.

– source: TrustPilot

15-Mar-2023 by Alejandra:
Don't deposit a penny at Bruce Pokies. There's no chat support, and you have to wait days for a reply. There's a deposit fee, and you won't get it back. It's a scam!

– source: TrustPilot

13-Jan-2023 by John:
Do not deposit any money in this scam casino. They send me unwanted messages, and my withdrawal is never coming. They sell your information to others. Be warned, don't spend any money on Bruce Pokies.

– source: TrustPilot