Palm Casino
Palm Casino sister sites include Blood Moon, Samiland, Ultima Casino, Bruce Pokies, NonStop Casino, Slots Safari and more.
Palm Casino (palm.casino) is operated by Bruce Affiliates, which is based in Curacao.
Sites like Palm Casino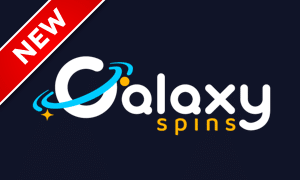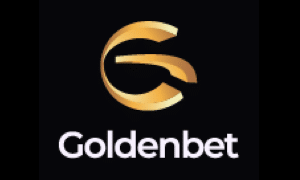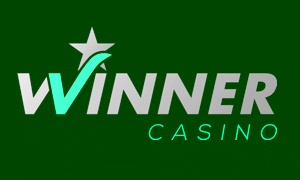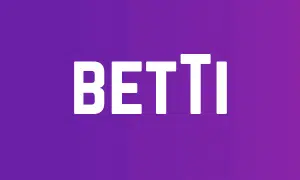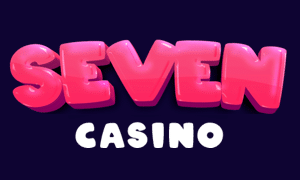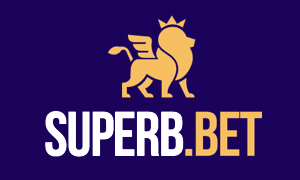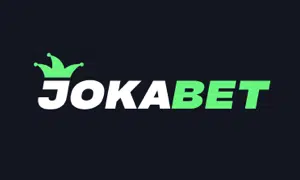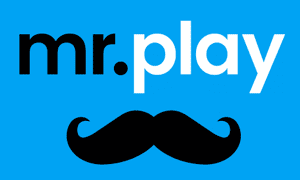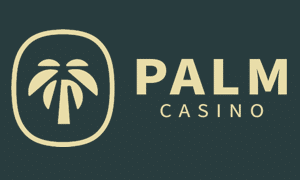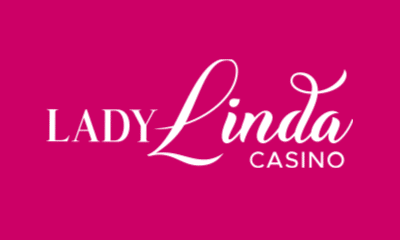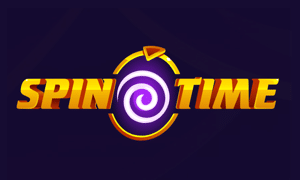 Palm Casino Sister Sites
PALM CASINO IS NOT COVERED BY A UK GAMBLING COMMISSION LICENCE.
All of the Palm Casino sister sites are managed by a company called Bruce Affiliates, which is based in Curacao. Like most iGaming companies based in Curacao, Bruce Affiliates doesn't hold a UK Gambling Commission licence. That's something we ask you to bear in mind before playing at any of the Palm Casino sister sites, because the protections that come with a UKGC licence don't apply to any of these casinos. If you have a complaint that the casino can't resolve, you're on your own. For those of you who are happy to take that risk, here's the lowdown on not only the Palm Casino sister sites but Palm Casino itself.
Blood Moon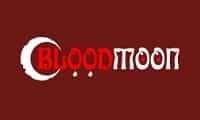 There might not be many Palm Casino sister sites in total, but the differences between the casinos on this platform can be significant. No two casinos better illustrate those differences than Palm Casino and Blood Moon. Blood Moon belongs to the horror genre, and has a genuinely terrifying-looking werewolf as a mascot character. Despite the popularity of horror-themed slots like Immortal Romance, horror-themed casinos are a very rare thing. As a result, Blood Moon has a more unique atmosphere than any of the other Palm Casino sister sites. That's the good news. The bad news is that the promotions at Blood Moon are comfortably the weakest on this casino network. There's less bonus money available in total, and the wagering requirements attached to the bonuses are higher than they are anywhere else on the platform. We don't know why that is, but we do know it damages Blood Moon's standing. That's a shame, because its theme might otherwise have put it over the top.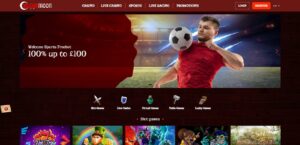 Bruce Pokies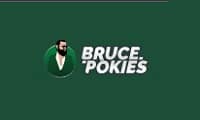 There's a "Bruce" in the name of "Bruce Pokies." There's also a "Bruce" in the name of "Bruce Affiliates." That's a fair sign that Bruce Pokies is the flagship of the Palm Casino sister sites in the eyes of the company that runs it. Does that make it the very best casino on the network? Not necessarily – but it's certainly not the worst. Bruce Pokies claims to offer more than four thousand slots and casino games and also has the benefit of a massive sportsbook which allegedly covers more than thirty thousand events every month. That's far more choice than you'll find at most UK-facing casinos, but you won't have quite as much choice when it comes to bonuses and banking. All of the Palm Casino sister sites deal in cryptocurrency to a greater or lesser degree, but Bruce Pokies specialises in it. Most of the promotions here are crypto-only, which is great news if you dabble with it but probably a reason to swerve the casino if you don't.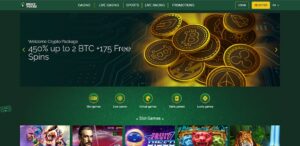 Slots Safari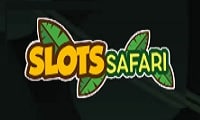 Slots Safari is the most adventurous of the Palm Casino sister sites – and yes, that was a play on words. The safari theme is nowhere near as original or adventurous as the horror theme that we saw at Blood Moon, and it lacks the refinement of Palm Casino's theme, but it makes for great scenery. Blood Moon might look interesting, but Slots Safari looks fun and exciting. That might be a greater lure to players than the novelty of Blood Moon. While the theme is (literally) fun and fluffy, Slots Safari commits to it by using animal or safari-related names for all of the various promotions that it offers. There are plenty of those promotions, and new ones are added all the time as the older ones expire. Slots Safari doesn't necessarily do anything that the other Palm Casino sister sites don't do already, but it looks prettier while doing those things. That alone might be a reason to choose it.
NonStop Casino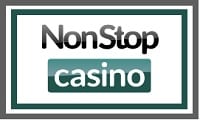 NonStop Casino promises to be a place where the fun literally never stops. You wouldn't know this from the name, but it's an iGaming site with a futuristic theme. Various mascot characters appear on the homepage of NonStop Casino as its promotional banners scroll past, including a cyborg juggling playing card symbols and what appears to be an alien woman playing with mysterious mechanical objects. That isn't the real story at NonStop Casino, though. The big news about this site is that its welcome promotion claims to boost deposits by 950% up to a maximum of £7000. That is, by some considerable distance, the biggest welcome promotion you'll find at any of the Palm Casino sister sites. There are a couple of snags, though, including the facts that the promotion is split across five deposits and that it comes with an x45 wagering requirement against the entire bonus fund. That sucks away some of the fun – but it's still a massive offer.
Samiland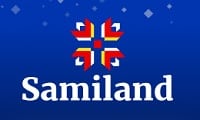 If welcome promotions matter to you, your eyebrows might have raised when you read the news about the sign-up bonus at NonStop Casino. Samiland makes an alternative offer to you, though. The total amount of bonus cash on offer at Samiland isn't quite as high as it is at NonStop Casino, but it's enough to make it second place among the Palm Casino sister sites. What might make it more attractive to you is that the wagering requirements at Samiland are far fairer, so you stand a better chance of being able to turn the deposit into actual withdrawable cash. If you're on the fence, you could always take two or more of these Palm Casino sister sites for a "test drive" and see what you like about them. In the case of Samiland, what you like about it is unlikely to be the theme. Between the casino's name and its logo, its branding comes across as that of a country rather than an iGaming destination.
Palm Casino Review 2023
Palm Casino is the classiest joint on the Bruce Affiliates platform. With its refined look and its eye-catching promotions, it's a cut above the Palm Casino sister sites when it comes to appealing to high-rollers and players with bigger bankrolls. Is it worthy of their money, though? Is Palm Casino genuinely the best big-time casino on this network, or is it all style and no substance? Reviewing it is the way to find out, so we'll do that now.
Palm Casino Welcome Promotions
We know that Palm Casino and the Palm Casino sister sites accept players from the UK despite not having a UKGC licence. However, Palm Casino is less overt about it than any of the other casinos on its network, as it's the only one that doesn't list its bonus amounts in pounds. That makes it a little harder to work out the value of the casino's matched deposit welcome promotion, but we'll assume a 1:1 value for the sake of simplicity. The sign-up bonus at Palm Casino is split across five deposits, which is an attempt by the casino to give players a reason to stick around after making their first deposit.
The first deposit a player makes is matched at 200% up to a maximum of £300. That's followed by 100% up to £1500 on deposit two, 50% up to £2000 on deposit three, 75% up to £1200 on deposit four, and then 100% up to £1000 on deposit five. That means there's an astonishing £6000 in bonus cash available across the five deposits, all of which are subject to a reasonable wagering requirement of x30. It's a promising start if you have the bankroll to take advantage of it.
Other Promotions
Palm Casino has fewer ongoing or additional promotions than most of the Palm Casino sister sites, which might be a "less is more" approach in keeping with the casino's VIP approach. There's a deposit boost of 150% up to £1000 available every Monday, 100% up to £2000 every Wednesday, and 75% up to £1500 every Friday. Surprisingly, there aren't any bonuses available on weekends. All wagering requirements on bonus funds are again set at x30. Palm Casino also periodically offers raffles and prize draws, although there were none available at the time of our visit to write this review.
Pros and Cons of Palm Casino
Pros:
Palm Casino's massive welcome bonus not only rolls out the red carpet to players but gives them canapes and a glass of champagne when they're done walking it. The amount of cash available across the first five deposits a new player makes after sign-up is enormous, and the promotion is backed up by ongoing deposit boost bonuses that are available to claim every week. It talks the talk and walks the walk as a VIP-oriented casino.
Cons:
The lack of a UKGC licence – or any licence at all, for that matter – means that trust is an issue. Everything looks great, but if services turn out not to be as advertised, there's no regulatory body to complain to. It's also hard to judge the casino's content before signing up, as it doesn't market any of its slots or games on its homepage.
Top Games at Palm Casino
As we said above, Palm Casino is odd in that it doesn't advertise any slots or games on its homepage either by thumbnail or by direct reference. However, the first category listed on the side menu is "casino games," by which it means slots. Other categories include live casino games and sports betting, but it's clear from the order that slots are the priority at Palm Casino.
This is the part of the review where we'd usually tell you what the top three slots at the casino are. Unfortunately, we can't. Even if you try to open the side menus to browse the slots, a login screen blocks your path. There's no way to know what Palm Casino has to offer without registering an account and joining the casino. Whoever designed Palm Casino probably thought that would work as a persuasion tactic to get players through its digital doors. In our experience, it's more likely to persuade players to turn away and find somewhere else to play where they know what they're going to get before opening an account. The fact that the casino doesn't showcase any of its games means that we're forced to say that there aren't any top games at Palm Casino.
Withdrawal Processing & Support
It isn't just the game portfolio that Palm Casino keeps hidden. All of the Palm Casino sister sites have reasonably detailed FAQ sections in which they disclose the estimated turnaround time for withdrawal requests and also outline the various options for conducting transactions. In the case of Palm Casino, we have no idea which payment methods the casino does or doesn't accept. Furthermore, we don't know how long it might take for a withdrawal to reach your account after funds have been requested. The very brief FAQ at the bottom of the homepage says that it might take "a few business days," but that's as close as we get to an estimate.
Customer Services & Licensing
Palm Casino offers a 24/7 live chat service, but players may occasionally experience delays in connecting with a representative. If the waiting time becomes excessive, players have the option of sending an email to [email protected], although no specific information is provided about the expected response time for email inquiries.
Palm Casino, along with all Palm Casino sister sites, is managed by Bruce Affiliates, a company based in Curacao. Many casinos in Curacao are subject to local government regulation, but Palm Casino doesn't specifically state that it holds such a license or any other licence. The absence of this information suggests that the casino might be operating without a formal license, a situation that would-be players should carefully consider before creating an account or spending money with this casino.
Palm Casino – The Verdict
Palm Casino keeps too much information hidden up its sleeve for our liking. The welcome promotion sounds incredible, and the stated terms and conditions that come with it are fair. The ongoing promotions offer value, too. However, we have no idea how players are supposed to assess whether or not to sign up to a casino site when they have no way of knowing which games they'll be able to play or which payment and withdrawal methods they'll be able to use. We get that the "reserved" approach makes Palm Casino seem exclusive, but it could and should provide more basic information. We can imagine that it's missing out on potential players because so much of this information isn't there.