DragonBet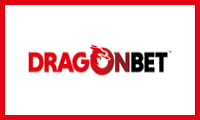 DragonBet (dragonbet.co.uk) is operated by E.G.G. Limited of 97 Windsor Street, Sliema, SLM 1853, Malta.
Sites like DragonBet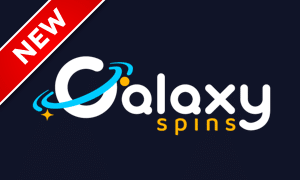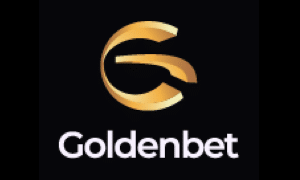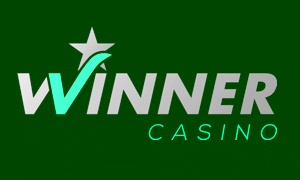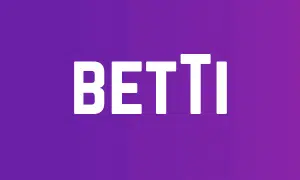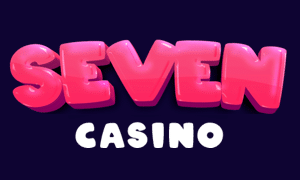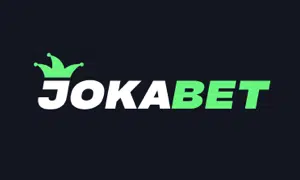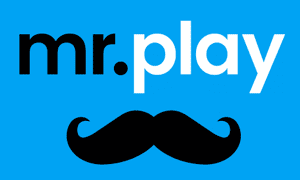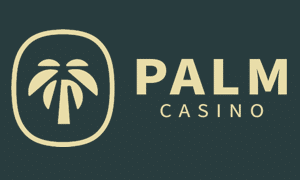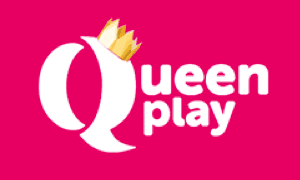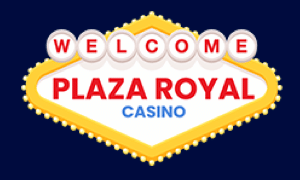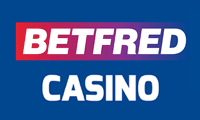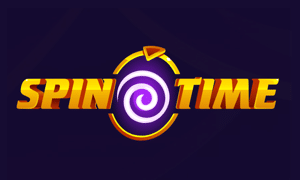 DragonBet Sister Sites
Well, this is awkward. You came to us because you wanted to find DragonBet sister sites, and here we are with nothing to show you. That's not for want of trying, though. The reason there are no DragonBet sister sites to look at here is down to the plain and simple reason that no DragonBet sister sites exist. DragonBet is the only iGaming site owned and operated by E.G.G. Limited, and so it stands alone on its network.
It's entirely possible that there will be some DragonBet sister sites in the future. E.G.G. Limited is still a relatively new casino operator, having gained its first UKGC licence in 2021. Should the company produce any DragonBet sister sites in years to come, you'll find them listed here. In the meantime, we can only suggest that you check out one of the sites listed above, or continue reading for a full review of DragonBet.
Can DragonBet Be Trusted?

★★★★★
DragonBet is a 3 Star trusted casino.
1. UKGC License

DragonBet is covered by UK Gambling Commission licence 58016, as held by E.G.G. Limited under reference 58016.

2. UKGC Fines

The operator has a clean bill of health with the regulator. There are no fines or sanctions on file.

3. Customer Service

DragonBet offers live chat and email-based customer support, but there's no phone number to call.

4. Trustpilot Score

After more than 70 reviews, DragonBet has an average Trustpilot rating of 2.9 out of 5.0.

5. Company Location

E.G.G. Limited is based in Sliema, Malta.

6. Visible T&C's

A link to the full terms and conditions of DragonBet can be found in the footer of its website.

7. Social Media Presence

DragonBet is active on both Twitter and Facebook.

8. Number of Sister Sites

E.G.G. Limited doesn't operate any DragonBet sister sites.

9. Games portfolio

A full and varied sportsbook, backed up by around two hundred slots and casino games.

10. Gamstop links

GamStop's logo is easy to spot in the footer of the DragonBet homepage, and works as a link to the organisation's website.

Overall SCORE >

★★★

★★ – 3/5 Stars
DragonBet Review 2023
DragonBet is a sports betting website that claims to be proudly Welsh (going so far as to describe itself as "The Bookmaker of Wales" in the Welsh language) but is actually owned by a company based in Malta. That's a curious arrangement, but it isn't the only supposedly patriotic iGaming site that's operated from overseas. We know that there aren't any DragonBet sister sites, but how does DragonBet stand as a betting site when assessed on its own merits? Let's find out.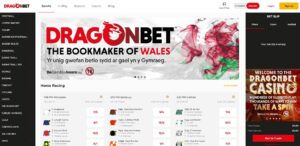 DragonBet Promotions
This is going to be a very short paragraph. DragonBet doesn't have any welcome promotions. It's become almost customary for UK-facing iGaming and betting sites to roll out the red carpet with promotions for new arrivals at the site, but DragonBet apparently hasn't got that memo yet. This will be a bigger issue for some players than others; while there are those who can't get on board with the idea of not getting any perks for signing up, others prefer not to be trapped by complicated wagering requirements.
Ongoing Promotions
This paragraph could easily be as short as the last one. Not only does DragonBet have no welcome promotions, but it has virtually no promotions whatsoever. It's a very vanilla betting site, save for its branding. However, there's an exception to almost every rule, and here's the exception a DragonBet: "Unlucky Butty." It's a confusing name, but it's the name given to a promotion that sees losing stakes refunded as a free bet for bets placed on races that happen in Wales (specifically at Chepstow, Bangor-on-Dee or Ffos Las).
Not every single losing bet gets refunded – DragonBet wouldn't make any money if it operated that way. Instead, bets are only refunded if selected winners finish second in races that include at least five runners. The maximum refund per customer per race is £10. Somewhat questionably, the promotion is only open to Welsh residents.
DragonBet Pros and Cons
Pros:
DragonBet is a straight-to-the-point betting site with no distracting bells or whistles.
As well as covering every popular sport in the UK (with a particular focus on horse racing), DragonBet offers esports betting, live dealer games and slots.
Cons:
The lack of promotions at DragonBet means that the site isn't the most welcoming of environments for new players. The one promotion that does exist is limited to players who live in Wales, which is more than a little exclusionary.
Payment and withdrawal information is difficult to find on the website. There's no banking page, with limited details contained within the DragonBet FAQ.
Top Games at DragonBet
As should be clear from the content of the review up to this point, DragonBet isn't really a casino site. It has a few casino games on it, but that doesn't make it a casino site. The range of casino games at DragonBet, such as it is, is fairly limited. There are only a couple of hundred slots and a handful of live dealer games. They're there to serve as an accompaniment to the site's main focus, which is sports betting.
The focus on horse racing at DragonBet is so heavy that every other sport it covers feels like it's been sidelined a little. While it's a proudly Welsh iGaming site, DragonBet actually covers racing from all over the UK, with a full schedule featuring all the latest runners and riders appearing in the middle of the homepage. The full list of sports that the site offers can be found to the left of the homepage and includes all the obvious categories plus oddities like 3×3 basketball and water polo. We should note that DragonBet doesn't do "specials," so you can't bet on politics or anything entertainment-related here. The odds offered at DragonBet are unique and competitive.
Withdrawal Processing and Support
You won't find a banking page at DragonBet, and what little information is provided is confusing and contradictory. The only payment provider logos that appear on the DragonBet homepage are those of Visa and Mastercard, which implies that the only way players can carry out transactions with the site is via debit card. However, the entries related to withdrawals in the FAQ section make passing reference to e-wallets, so they might also be an option. In any event, withdrawal requests are processed in 24 hours, after which it may take a further three days for funds to reach an e-wallet or five days for funds to reach a bank account. In other words, it's a slow process.
Customer Support and Licensing
You'll see a link to a live chat facility at the very top of the DragonBet homepage. As best as we can tell, live chat is available around the clock. The site doesn't provide either a phone number or an email address, but there's a contact form available on the "Contact Us" page of the site for anyone who doesn't want to use live chat. E.G.G. Limited's UK Gambling Commission licence, held under account no. 58016, covers DragonBet. The operator has no fines or other regulatory actions on file with the UKGC. There are no DragonBet sister sites at present, but should any appear, they'll also be covered by the same licence.
DragonBet – The Verdict
DragonBet is more popular in Wales than it is anywhere else in the UK. That isn't surprising, given the site's clear focus on serving the Welsh market. The only promotion that the site offers is available only to those who have a Welsh address, which feels exclusionary. Dedicated sports bettors might be attracted to DragonBet because of the unique odds that the site offers, but there's not much here for anybody else. The lack of promotions is off-putting, and the wait for withdrawals appears to be longer than anyone should have to put up with in the 2020s.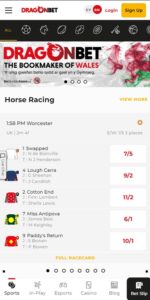 What are players saying about DragonBet?
Here are our condensed / readers digest summaries of recent player reviews of DragonBet.
14-Jun-2023 by Hayden:
All the five-star reviews for DragonBet are fake. A child could design a better website than this. Nothing works properly. The slots don't load properly, and the choice of sports to bet on is limited. Even if you wanted to place a bet, you get logged out before you get a chance. – source: TrustPilot
13-Jun-2023 by Michael:
The odds at DragonBet are great, and I'm impressed by how fast withdrawals are. My experience of customer service is that they're friendly and attentive. It's great to be able to play with an independent company. – source: TrustPilot
07-Jun-2023 by David:
DragonBet is a very good company with quality service and good communication. – source: TrustPilot
02-Jun-2023 by Callum:
I was refused a withdrawal because my account wasn't verified. I then sent my documents in immediately, and they were accepted, but my withdrawal still hasn't been released. Now my account appears to be suspended. What a farce. – source: TrustPilot
29-May-2023 by Mark:
The odds at DragonBet have to be the worst around. This is an awful bookie, it deserves to be shut down. – source: TrustPilot
26-May-2023 by Danny:
Don't deposit with DragonBet. They'll let you deposit up to £2000 but block you from making withdrawals, even though they'll still let you deposit. – source: TrustPilot
26-May-2023 by Jonathan:
I've been with DragonBet for six months, and I'm really satisfied with every aspect of the service I've had. The betting markets are excellent, and the site has top-quality casino games. I've only had to use customer services once, but they were excellent when I needed them. – source: TrustPilot
22-May-2023 by Sam:
Withdrawals from this site are slow, and customer support is unhelpful. The situation with bonuses is ridiculous – you can spend a fortune, but you'll never get any. They need to get a grip and stop trying to rob their customers. – source: TrustPilot
14-May-2023 by Ray:
DragonBet makes itself out to be a friendly Welsh bookmaker, but there's nothing friendly about it. I expected them to be different from the big-name brands, but they're not. I lost my first eight bets, but that was fine because that's life. I then won my next three, after which they suddenly restricted my account. They don't like winners. – source: TrustPilot
12-May-2023 by Golfer:
I'm really enjoying the experience of betting with a new company. I've managed to get better odds here than I do with any of the big names. The website could use a few improvements, but I'm sure DragonBet knows that already. I have no issues with withdrawal speed or customer service. This site is a refreshing change from the norm. – source: TrustPilot