FEZbet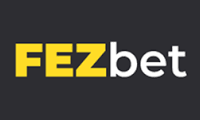 FEZbet sister sites include Fortune Clock Casino, Zet Casino, Wazamba, Casombie Casino, Buran Casino and more.
FEZbet (fezbet.com) is operated by Araxio Development N.V. of Abraham Mendez Chumaceiro Boulevard 50, Willemstad, Curacao.
Sites like FEZbet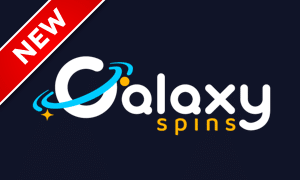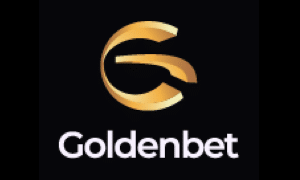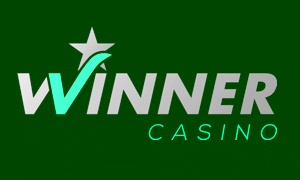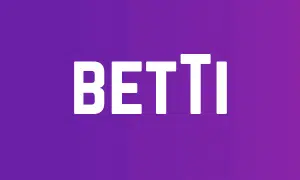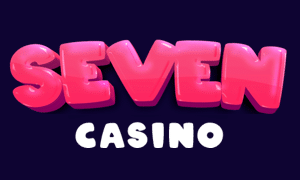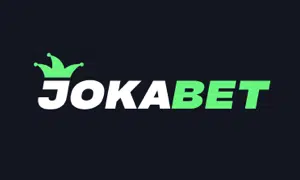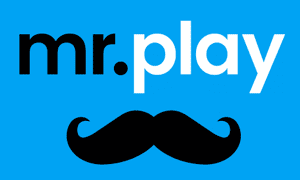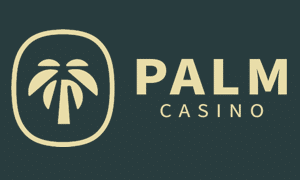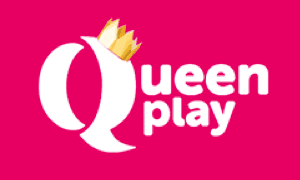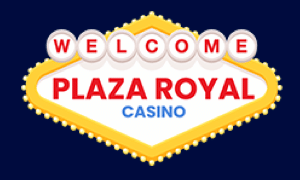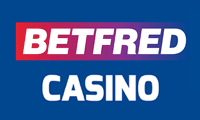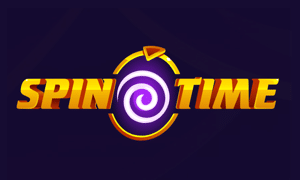 FEZbet Sister Sites 2023
FEZBET IS NOT COVERED BY A UK GAMBLING COMMISSION LICENCE AND BLOCKS ACCESS TO PLAYERS IN THE UK.
You've come here to find out more about the FEZbet sister sites, and we're happy to give you the information you seek, but first, a word of warning. If you're based in the UK, which most of our readers are, you shouldn't be attempting to play at FEZbet or any of the casinos on the Araxio Development N.V. platform. The casino network company isn't covered by a UK Gambling Commission licence, so UK-based players who play at any of them do so without basic regulatory protections. You'll find that many of the FEZbet sister sites – plus FEZbet itself – block access to UK IP addresses, so you can't access them without a proxy. That, to us, is exposing yourself to an unacceptable level of risk. For those outside the UK, all the information you're after can be found below.
Fortune Clock Casino
Unlike FEZbet, Fortune Clock Casino doesn't block access to UK-based players. That means that the casino and its website can be accessed from the UK even if players may not be able to sign up and use the casino's services. Some players might consider that a shame, as the welcome promotion at this quirky casino looks appealing. Fortune Clock takes the "clock" part of its name seriously – there's a vaguely mechanical theme throughout the entire website, albeit one that doesn't quite sit right with the orange and black colour scheme. A quick glance at the selection of slots and games available to players at Fortune Clock is enough for us to know that the casino only works with a handful of providers and that some of the slots are either clones or copies of other, more popular slots available elsewhere in the world. We assume the same is true of all the FEZbet sister sites.
Zet Casino
At the risk of sounding like a broken record, Sister Site is a resource for players in the UK who want to find out more about UK-facing casinos and their sister sites. We welcome visitors from other parts of the world – and hello to you if you're one of them – but they're not our target market. As such, we can say with confidence that Zet Casino isn't going to be of interest to our regular audience. Like FEZbet, it blocks access to players in our part of the world. Why there isn't uniformity about this across the FEZbet sister sites is a good question, but it appears that the likes of Zet Casino have a geoblocker activated, whereas the likes of Fortune Clock don't. That could easily be down to human error as much as anything else. In any event, the screenshot below gives you an idea of what Zet Casino looks like – but you can't use it.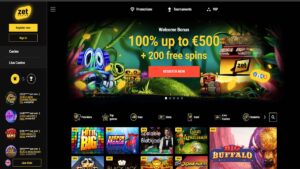 Wazamba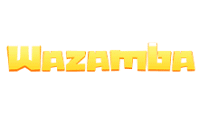 Here's something we know about Wazamba – it's a colourful online casino that blends elements of the Aztec theme with elements of the animals-and-nature theme to create something that looks exciting and memorable. Here's something else we know about Wazamba – it's yet another one of the Araxio Development N.V. that seals itself off from players in the United Kingdom. By this stage, it's apparent that there are more FEZbet sister sites that block players from the UK than there are FEZbet sister sites that allow UK-based players to slip through the cracks. Again, we're a little bit sad about the fact we can't play at Wazamba because, from reviews and screenshots, it looks like it has the potential to be an awful lot of fun, but unless the casino's licensing status changes, we doubt we'll ever have the chance to find out.
Casombie
You can probably guess what the theme of Casombie is from its name. The design team at Araxio Development N.V. evidently contains plenty of people who enjoy a good pun, because the name is supposed to sound like "ca-zombie." As such, Casombie is a casino with a zombie and monster theme. That would normally place it firmly into the horror genre, but Casombie has taken a brightly-coloured cartoon theme to its subject matter, thus removing all of the potential scares. It might be Halloween all year round at Casombie, but it's a cuddly kind of Halloween. We say that despite the presence of a large human brain with two forks stuck in it as a background image on the casino's homepage. Sadly, and as you've probably guessed by now, Casombie is another one of the FEZbet sister sites that players in the UK are unable to access.
Buran Casino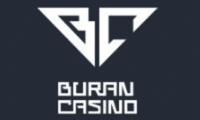 Of all the FEZbet sister sites, Buran Casino is the weirdest. To understand the meaning behind this casino's theme, you need to know a little bit about the history of the Soviet Union and the space race. The USSR lost the race to be the first nation to put human beings on the Moon, but its government was still determined to compete with the USA even decades after that defeat. While the USA was developing the space shuttle, the Soviet Union was developing a similar space vehicle called the Buran. Despite vast fortunes being spent on the Buran, it completed one test flight which stopped just short of leaving the Earth's atmosphere and was then destroyed in a fire years after being put into storage. For reasons that make no sense to us, Buran Casino is named after this monumental failure. Nobody ever said that the FEZbet sister sites network had to make sense, and this member of the family certainly doesn't.
FEZbet Review 2023
Established in 2020, FEZbet Casino is a sports-themed online gaming destination based out in Curacao. Despite its (relatively) recent entry into the gaming world, the casino has sprinted out of the starting blocks, quickly amassing a loyal customer base. Committed to player satisfaction, FEZbet offers an impressive array of over 1,800 games, dedicated customer support, consistent promotions, and monthly tournaments, among other appealing features.
FEZbet's design is an impeccable combination of dark and vibrant yellow hues, making for an aesthetically pleasing experience. Designed with user-friendliness in mind, the layout ensures even iGaming novices can easily navigate the site.
If you're on the hunt for a one-stop hub that masterfully blends casino gaming with sports betting, then FEZbet might just be your match. Its alluring website stands as a shining example of modern design in the online gaming industry. With an array of splendid bonuses and a diverse game portfolio, FEZbet offers a playground that promises something for everyone, whether you're a casino aficionado or a sports betting enthusiast.
FEZbet Welcome Bonuses
FEZbet doesn't skimp on its welcome packages. For sports betting aficionados, there's a 100% match-up bonus that goes up to £100. Not to be left out, casino enthusiasts are also treated to a 100% deposit bonus of up to £500, sweetened by an additional 200 free spins. It should be noted that players in different parts of the world might see different welcome promotions and that wagering requirements should be checked carefully before playing through any of the bonuses.
Ongoing Offers
Beyond the enticing welcome bonuses, FEZbet keeps the action going with an assortment of ongoing promotions. These range from Weekly Reload Bonuses to Drops and Wins, Loyalty Points, and various betting bonuses like the 10% Live Betting Bonus and Matchday Free Bet Bonus. These promotions offer cashback options, additional cash bonuses, and other rewards that can be used across various games and betting opportunities on the site. The exchange rate from loyalty points to cash is a little disappointing, though, and the terms and conditions of some of the other bonuses and perks aren't as clear as we'd like them to be.
Top Games at FEZbet
FEZbet boasts a game catalogue powered by industry-leading software developers, including Relax Gaming, Pragmatic, Microgaming, NetEnt, Big Time Gaming, Yggdrasil, Playtech, Play n Go, and more. If live dealer games are your forte, you're in luck—the Live Casino is operated by the giants of the genre, Evolution Gaming and Ezugi.
The casino offers a far-reaching range of gaming options, spanning from classic online slots to enthralling live dealer games. Moreover, sports enthusiasts aren't left behind. FEZbet provides an extensive sports betting section where you can wager on global events like the Premier League or La Liga. It's not all about football, though – just about every major sporting competition you can think of is covered in detail, with plenty of betting options.
Customer Services
When it comes to customer support, FEZbet has a dedicated team available 24/7 through live chat and email. This ensures that players can swiftly connect with support staff to resolve any issues they may encounter on the site.
The casino is operated by Araxio Development N.V. and is licensed by the Curacao Gaming Commission. Don't mistake that for meaning that the casino is safe and secure, though – the Curacao eGaming licence isn't worth the paper it's written on because the regulator refuses to do anything about the many rogue casinos that operate under its auspices. We're not saying that FEZbet isn't legitimate, but it would be easier to see it as legitimate if it had a more respectable licence.
Payment Methods
FEZbet supports a broad spectrum of trusted payment options, facilitating quick and easy transactions. These include Visa, MasterCard, Skrill, Klarna, Neteller, and PaySafeCard, among others. Players can enjoy instant deposits and relatively short withdrawal processing times, although the casino isn't exactly forthcoming on the specifics of those processing times.
FEZbet – The Verdict
FEZbet is a bona fide casino and sportsbook that excels in delivering a first-rate iGaming experience through its elegantly designed website and diverse game offerings. The platform offers an impressive range of bonuses and promotions, but doesn't tell players as much as we'd like it to tell them about the specifics of those bonuses and promotions. We can tell from the number of searches online for FEZbet that it's a popular casino, but we still believe it represents a significant risk to anyone from the UK who tries to play here.
What are players saying about FEZbet Casino?
Here are our condensed / readers digest summaries of recent player reviews of FEZbet.
10-Sept-2023 by Knn:
FEZbet is a scam. They blocked my account when I inquired about withdrawal verification. I hadn't even deposited money yet. They're just cheats who use verification as an excuse not to pay out winnings. – source: Trustpilot
3-Sept-2023 by JB:
They're robbers. I should've read the reviews before depositing money. Don't trust them. – source: Trustpilot
20-May-2023 by Kickoff:
FEZbet closed my account and took all my money for no reason. They probably did it because I was causing them losses. They need to return my money. – source: Trustpilot
17-May-2023 by Fischer:
They don't pay out, and they don't follow their own rules. I've been waiting for days for a withdrawal, and they keep making excuses. Also, I've received phishing calls since registering with them. – source: Trustpilot
9-Jan-2023 by Tinder:
I deposited ETH, and the transaction was confirmed, but FEZbet claims it's still pending. It's been 12 hours. This site is a scam. – source: Trustpilot
14-Nov-2022 by Damijan:
I lost £500 in one day playing only slots. The gameplay is rigged, and I won nothing at all. Report them if you can. – source: Trustpilot
8-Nov-2022 by Tomasz:
They make it impossible to withdraw money. They keep asking for new documents for verification, and it's been a week. Avoid this site. – source: Trustpilot
2-Feb-2022 by Buju:
It's a scam. I lost about £170, and you can't withdraw money from this site. They don't have the funds. – source: Trustpilot
15-Jan-2022 by Mehmed:
It's a terrible site that uses all sorts of tricks to keep your money. It's very difficult to make a withdrawal. – source: Trustpilot
3-Dec-2021 by Jirko:
Never play with FEZbet. It took me a month to get my money after providing all the required documents. They kept asking for more proof. I had to hire a lawyer. – source: Trustpilot