Hawaii Spins
Hawaii Spins sister sites include Kaboom Slots, Agent No Wager, Casper Spins, Very Well Casino and Win Diggers.
Hawaii Spins (hawaiispins.com) is operated by Cerberlot N.V. of Curacao.
Sites like Hawaii Spins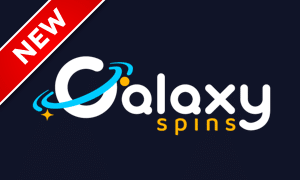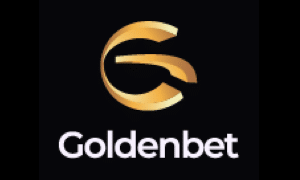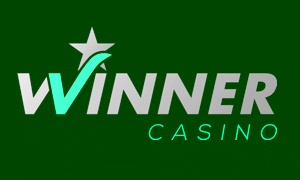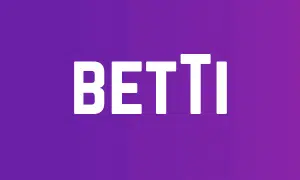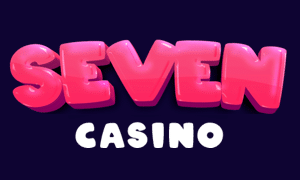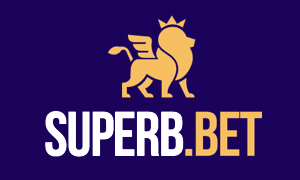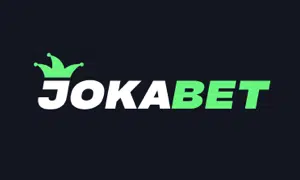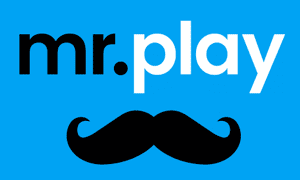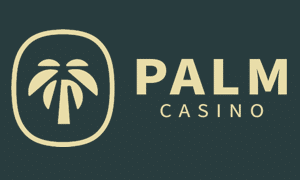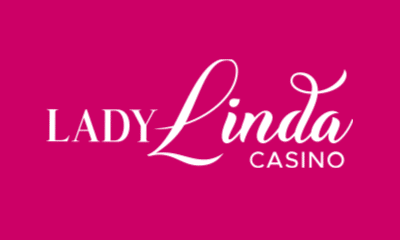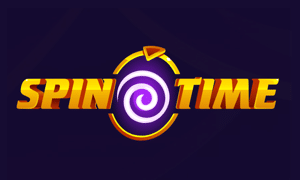 Hawaii Spins Sister Sites
HAWAII SPINS IS NOT COVERED BY A UK GAMBLING COMMISSION LICENCE.
Before diving into the details about the Hawaii Spins sister sites, it's crucial to establish some fundamental points, especially for UK players seeking top-notch casino experiences. Our focus is primarily on casinos licensed by the UK Gambling Commission, a hallmark of safety and reliability. However, Cerberlot N.V., the operator behind Hawaii Spins and its sister sites, lacks this critical UKGC licence. This absence raises concerns about the safety and legitimacy of these sites, particularly for UK-based players. Moreover, these sites are based in Curacao, a region notorious for issues with unscrupulous casinos. Understanding this context is essential before we proceed further, but having clarified this, let's move forward and explore what these sites have to offer.
Agent No Wager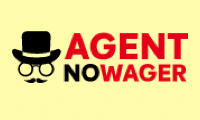 Agent No Wager stands out as a leading name among non-UKGC casinos, renowned for its unique selling point. Assuming you're familiar with Hawaii Spins, as it's likely given your interest in its sister sites, you might have already come across Agent No Wager. This casino has been a significant player in the industry for many years, drawing attention with its intriguing concept: offering bonuses and promotions free from wagering requirements. However, this claim isn't entirely accurate, as evidenced by their welcome bonus, which requires a single wager before withdrawals are permitted. While this is still an attractive offer compared to many others, it does seem a bit contradictory for a casino named "Agent No Wager" to implement any wagering condition, regardless of its minimal nature. Beyond this, the casino boasts an extensive array of promotions and a rich selection of slots and games, ensuring a varied and engaging experience for its players. For a lot of players, the search for Hawaii Spins sister sites will begin and end here.
Casper Spins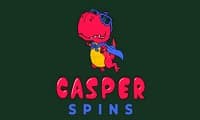 The bad news about Casper Spins is that there isn't a friendly ghost waiting to welcome you on the homepage of the casino. The good news is that there's a cute dinosaur character waiting there to welcome you instead. Visiting Casper Games is always an option if you're really keen to play with a ghost host, but for those who want to stick with the Hawaii Spins sister sites, Casper Spins is where it's at. This is the mid-range member of the Cerberlot N.V. platform, less generous than Agent No Wager but with more to offer than Win Diggers. The differences between the casinos on this operator's network largely come down to presentation. At Casper Spins, the style is both busy and basic, with a lot of slots and games crammed into an otherwise largely unembellished space. Wagering requirements on promotions here are fair, even if the promotions themselves are somewhat lacking.
Win Diggers
Win Diggers is a curious name, sparking the question: What exactly does "Win Digger" mean? One might speculate it refers to a persistent player at an online casino, tirelessly striving for a win, though this term isn't one we've seen before. As a part of the Hawaii Spins sister sites family, Win Diggers is one of a limited number of known sites on the platform, with the possibility of undiscovered counterparts. This uncertainty stems from the practices of Curacao-based operators like Cerberlot N.V. and their regulator, who don't typically disclose comprehensive lists of casinos on an operator-by-operator basis. Thus, encountering another sister site is always a possibility. In terms of design, Win Diggers mirrors Agent No Wager closely yet distinguishes itself with a darker, more atmospheric black background. It also diverges from the norm in its promotional strategy, opting to entice players with tangible rewards such as smartphones and televisions, rather than the usual matched deposits or free spins.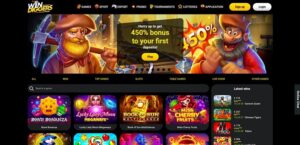 Can Hawaii Spins Be Trusted?

★★★★★
Hawaii Spins is a 1 Star trusted casino.
1. UKGC License

Hawaii Spins is operated by Cerberlot N.V., which doesn't hold a UK Gambling Commission licence.

2. UKGC Fines

N/A – The UKGC has no regulatory jurisdiction over Cerberlot N.V.

3. Customer Service

Telephone, live chat, and email assistance are all available here, but calling the casino involves dialling internationally.

4. Trustpilot Score

N/A – Hawaii Spins hasn't attracted enough Trustpilot reviews to be assessed this way.

5. Company Location

Cerberlot N.V. HQ is in Curacao. The island is well-known in iGaming circles for the rogue operators and casinos that it plays host to.

6. Visible Promo T&C's

Promotions are offered on the Hawaii Spins homepage, but their key terms and conditions aren't listed with them.

7. Social Media Presence

We couldn't find any Hawaii Spins social media accounts.

8. Number of Sister Sites

There are at least three Hawaii Spins sister sites, and quite possibly many more.

9. Games portfolio

The casino doesn't specify how many slots it has, but it appears to be thousand. Live games and sports betting are also available.

10. Gamstop links

Hawaii Spins doesn't work with GamStop.

Overall SCORE >

★

★★★★ – 1/5 Stars
Hawaii Spins Review 2023
To call the market for casinos with tropical themes "crowded" would be putting it mildly, but at the same time, there's always room for another one so long as it's good. That leads to the question of whether Hawaii Spins is any good or not. It's certainly no good for UK-based players, who shouldn't be playing here because the casino lacks a UKGC licence. Nevertheless, we know that some people ignore that and play here anyway – a fact that has persuaded us that we should review this pleasantly blue iGaming site and see what it has to offer.
Hawaii Spins Welcome Promotions
The warm welcome at Hawaii Spins is more than a brief handshake – it's a long-lasting hug, sustaining over three deposits. The only issue is that you have to be willing to put quite a lot of cash into the casino to benefit from the offer. First deposits, for example, are matched at 200% – but only if the first deposit is £50 or more. There's also an x40 wagering requirement attached. That means that even if you stick to the lowest possible triggering deposit of £50, you're going to need to wager £2000 before you can withdraw anything from it.
Second deposits at Hawaii Spins are good for a 150% match, but only if the second deposit exceeds £150 in value. Third deposits are boosted at 125%, but only if they're of £200 or more. The x40 wagering requirement applies to the second and third deposits, too, so the amount of cash you're required to wager before seeing any value from the bonus keeps going up.
Other Promotions
When we're reviewing casinos, we use a set of criteria. The criteria we use for promotions is that in order to be classed as a true promotion or bonus, they have to offer players a specific outcome in return for a specific action. A good example would be depositing £20 to get fifty free spins. Using this criteria, Hawaii Spins doesn't have any promotions save for its welcome offer. If you're willing to expand the definition of promotions to include lotteries and tournaments, then the casino has several of them.
There were, at the time we visited Hawaii Spins and wrote this review, three separate tournaments up and running, all of which offered a £2000 prize pool. There were also six lotteries ongoing, with different four-figure jackpots attached to each of them. They're games of chance, but they're time-limited games of chance, and that's why they're in the "Promotions" section.
Pros and Cons of Hawaii Spins
Pros: The deposit boosts available to new arrivals at Hawaii Spins are large, and amount to a nearly 500% overall boost across the qualifying deposits. The casino offers a huge library of games and provides three different routes to obtaining customer support.
Cons: Although the welcome promotion is generous, it's only generous to those who are prepared to make relatively large deposits as soon as they've joined the casino. Beyond the welcome bonus, there are no promotions worthy of the name. The casino is woolly when it comes to providing banking information, and our concerns about that are exacerbated by the fact that Hawaii Spins doesn't have an iGaming licence.
Top Games at Hawaii Spins
The design of Hawaii Spins is much like the design of the Hawaii Spins sister sites, which means the casino mostly features the same slots and games in the same order. That starts with slots, although the casino also offers live game shows and a variety of table games. The order of "top slots" on the Hawaii Spins homepage changes often, but these were the ones given pride of place at the time of our visit.
Miss Cherry Fruits, a delightful fruit-themed slot from BGaming, offers a refreshing twist on the classic slot experience. With its cheerful graphics and engaging features like Expanded Wild and Respin, it's a game that keeps you on your toes. The action unfolds on a 5×3 reel setup, featuring 20 paylines that pay both ways, enhancing your chances of winning. The RTP of 95.35% is paired with medium volatility, striking a balance between frequent smaller wins and the occasional larger payout. The maximum win potential is a juicy 900 times your stake, making each spin potentially rewarding. Whether you're a fan of traditional fruit slots or looking for something with a modern edge, Miss Cherry Fruits is a game that's likely to entertain.
Bonanza Billion, another title developed by BGaming, is a thrilling slot game that combines a festive theme with a dynamic 6-reel, cluster wins setup. The game's symbols, ranging from fruits and sweets to Christmas tree decorations, create an engaging and visually appealing experience. With bets ranging from £0.2 to £20 per spin, this game caters to a variety of players. It boasts an RTP of 96%, slightly above the average for online slots, and a high volatility, meaning wins might be infrequent but can be substantial when they occur. The maximum win is an impressive x15,000 your total bet. Special features include wilds, scatters, themed bonus rounds, and a unique Refilling Reels feature for consecutive payouts. The game also offers free spins, multipliers up to 100x, and a 'Buy Bonus' option for those looking to jump straight into the action.
Gemhalla, yet another BGaming creation, is a Norse-themed slot game that whisks players away to a world of Vikings and adventure. This game stands out with its unique 'Pay Anywhere' system on a 6×5 grid, where landing 8 or more matching symbols anywhere on the reels results in a win. The high volatility of Gemhalla promises an exhilarating gaming experience, with a hit frequency of 25.64%, meaning roughly one win in every four spins. The game's RTP is an impressive 97.17%, significantly higher than the industry average. Players can place bets ranging from £0.10 to £100 per spin, with a maximum win potential of 5,000 times the bet. Gemhalla is rich in features, including dynamic paytables, cascading wins, Shield Multiplier symbols, and Ship Scatters. The Free Spins feature, triggered by landing 3 or more Ship Scatters, allows for the accumulation of Shield Multipliers, leading to potentially massive payouts.
Withdrawal Processing & Support
Hawaii Spins, in its approach to providing banking information, leaves much to be desired. The absence of a dedicated banking page means we're left to deduce payment options from the four logos displayed in the website's footer: Visa, Mastercard, Tether, and Bitcoin. This suggests a limited range of payment methods, likely excluding e-wallets and instant bank transfers.
The casino's FAQ section offers a glimmer of insight, indicating that processing times for requests typically range from 24 to 36 hours. However, it's important to note the use of the term "processed" rather than "completed," casting a shadow of uncertainty over the actual duration it takes for transactions to fully materialise. This lack of clarity on transaction completion times adds an element of guesswork for players managing their finances.
Customer Services & Licensing
At Hawaii Spins, reaching out for assistance is possible through a few avenues, though each comes with its own considerations. For those preferring a direct conversation, phoning them is an option, albeit with the caveat of potential international call charges, at +441613941153. Alternatively, emailing [email protected] caters to those who favour written communication. The casino also features a live chat service, but it's unclear whether this is operational round the clock.
With regard to licensing, many Curacao-based casinos brandish a licence either from the Curacao government or Curacao eGaming. While these licences are often seen as nominal due to lax regulatory oversight, they do offer a semblance of legitimacy. Oddly, Hawaii Spins doesn't profess to hold any such licence, leading to the presumption that it operates without one. This lack of licensing likely extends to the Hawaii Spins sister sites.
Hawaii Spins – The Verdict
Hawaii Spins asks a lot of potential players. It asks them to trust it despite not having a licence to demonstrate its trustworthiness. It asks them to make big first deposits in order to receive welcome promotions. It asks them to put up with unclear banking procedures. To us, those three factors mean that the risks outweigh any possible rewards at Hawaii Spins. We know that not everybody feels like that, though, so if you're a crypto player and you're happy with the experience you've had at other Cerberlot N.V. casinos, there's nothing to suggest that Hawaii Spins is any bigger a risk than the others.
What are players saying about Hawaii Spins?
Here are our condensed / reader's digest summaries of recent player reviews of Hawaii Spins.
17-May-2023 by PFT:
Hawaii Spins is a scam. They took my money but refused to pay out. They demanded all my IDs and passports, and now they're saying they only pay through Bitcoin, limited to £400. It's been a week, and I haven't received a cent. They accept deposits instantly via debit card but won't pay out to the card. I'm pursuing legal action to get my money back. – source: Trustpilot
10-Oct-2022 by John:
Hawaii Spins is an absolute scam. I had £1500, tried to withdraw three times, and provided all required documents. Then they claimed I hadn't met the bonus requirements and took £1400 from my account, leaving only my original deposit. Don't use this site; they're scammers. – source: Trustpilot
20-Jul-2022 by Lee:
Avoid Hawaii Spins at all costs. It's easy to deposit but impossible to withdraw winnings. They ask for all your I.D. documents and then fail to pay. Despite several emails, they keep making excuses. Please do not use this company. – source: Trustpilot
28-Jun-2022 by Dale:
Hawaii Spins is a complete scam. After winning £300, they refused my driving licence for verification and demanded a passport. When I said I didn't have one, they did nothing to resolve it. It's an absolute rip-off. – source: Trustpilot
27-Jun-2022 by TP:
Hawaii Spins scammed me. After my deposit wasn't credited, I made a second one before realising the scam. I've been trying for nearly a month to get my money back, involving my bank's legal department. They even asked for my debit card details, a selfie, and passport information. I'm taking legal steps to reclaim my deposits and have reported the site. Their customer service gives empty timelines but does nothing. I've had to get a new debit card to prevent further losses. – source: Trustpilot