Casper Spins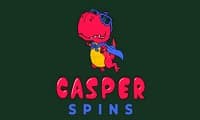 Casper Spins sister sites include Agent No Wager, Kaboom Slots, Very Well Casino, Win Diggers and Hawaii Spins.
Casper Spins (casperspins.com) is operated by Cerberlot N.V. of Curacao.
Sites like Casper Spins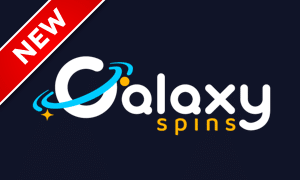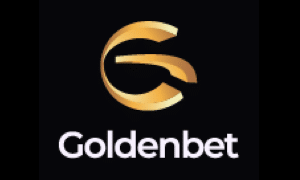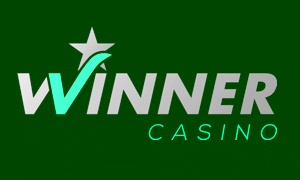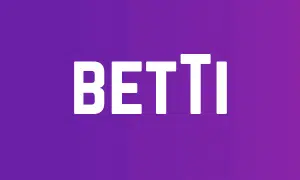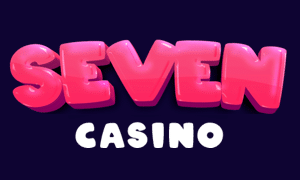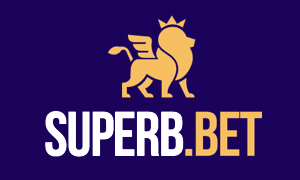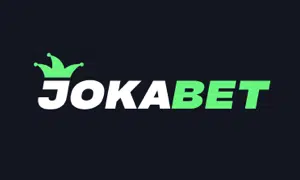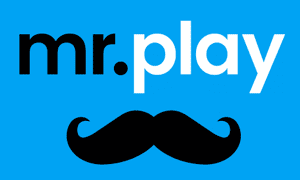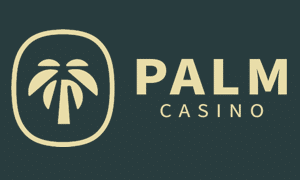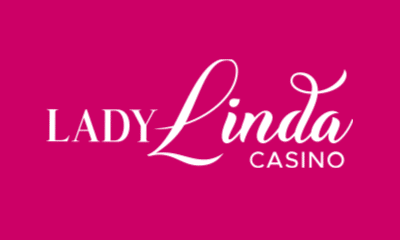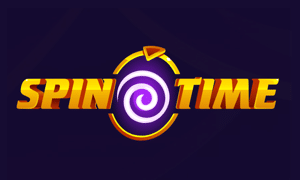 Casper Spins Sister Sites
CASPER SPINS IS NOT COVERED BY A UK GAMBLING COMMISSION LICENCE.
Before we look at the Casper Spins sister sites, let's do a little basic housekeeping. Our website is primarily for players in the UK who want to find great casinos to play at. As such, we focus on casinos that have a UK Gambling Commission licence. Cerberlot N.V., which operates the Casper Spins sister sites, does not have a UK Gambling Commission licence. As such, it's not considered safe. It shouldn't be allowing UK-based players to play, and it operates from a part of the world (Curacao) where issues with rogue casinos are rife. It's important for you to know and understand that before we move on – but we've said it now, so moving on is what we'll do.
Agent No Wager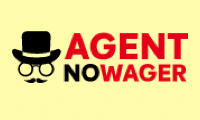 Agent No Wager is one of the biggest non-UKGC casinos in the business. If you've heard of Casper Spins before – which we'll presume you have, because it would be weird that you're here looking for Casper Spins sister sites if you haven't – the chances are that you've also already heard of Agent No Wager. It's been in operation for many years now, and it's a casino based around a simple gimmick – the bonuses and promotions that the casino offers are supposed to come without any wagering requirements attached to them. We say "supposed to" because the casino actually breaks that pledge with its welcome promotion, which has to be wagered once before anything can be withdrawn from it. That's actually a great offer comparatively, but it's a little silly to call your casino "Agent No Wager" and then impose a wagering requirement, no matter how small. Other promotions are plentiful, though, as is the slots and games library.
Win Diggers
We have one question and one question only about Win Diggers, and it's this:- What in the world is a Win Digger? We suppose it might be a term for someone who digs in at an online casino and keeps playing until they win something, but if it is, it's a new one on us. In any event, Win Diggers is the only other member of the Casper Spins sister sites family that we're aware of. That's not to say there aren't other Casper Spins sister sites out there – it's just that Curacao-based operators like Cerberlot N.V. don't publish lists, and nor does the regulator, so it's impossible to know how many there are. We could stumble across another one at any moment. Win Diggers is a virtual clone of Agent No Wager in terms of layout but swaps the white backdrop of its twin for a moodier black backdrop and favours physical gifts like phones and televisions over free spins and bonus cash in its promotions.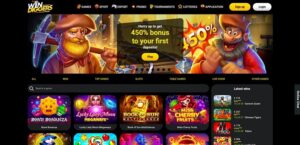 Can Casper Spins Be Trusted?

★★★★★
Casper Spins is a 2 Star trusted casino.
1. UKGC License

Cerberlot N.V., which operates Casper Spins, doesn't hold a UK Gambling Commission licence.

2. UKGC Fines

The UKGC is unable to fine or otherwise regulate Casper Spins because the casino operates outside its jurisdiction.

3. Customer Service

Email, live chat and telephone support are all available, albeit on an international code for phone support.

4. Trustpilot Score

Casper Spins is rated as a lowly 1.8 out of 5.0 on Trustpilot, but hasn't attracted many reviews.

5. Company Location

Cerberlot N.V. is based in Curacao. The location is problematic, as many rogue casino operators are known to be based there.

6. Visible Promo T&C's

Unusually for a Curacao-based casino, Casper Spins specifies the key terms of the promotions on its homepage.

7. Social Media Presence

The casino has no social media presence.

8. Number of Sister Sites

There are two Casper Spins sister sites that we know of on the Cerberlot N.V. platform.

9. Games portfolio

Several thousand slots from leading providers, plus esports, virtual sports and regular sports betting.

10. Gamstop links

Casper Spins doesn't acknowledge GamStop.

Overall SCORE >

★★

★★★ – 2/5 Stars
Casper Spins Review 2023
When people in the UK think of the word "Casper," they tend to think of a friendly ghost. The connection is a strong one – so much so that an entirely different casino network company has operated a popular site called Casper Games, based around the concept, for several years. Casper Spins, as we've already covered, wasn't made for a UK audience. That might explain why the casino's mascot character is a pink Barney-like dinosaur rather than a ghost. Dino-Casper looks friendly enough, and the casino he hosts appears to be packed with games and bonuses, so let's review it.
Casper Spins Welcome Promotions
We'll put a quick disclaimer here to cover ourselves:- The poor quality of written English used on the Casper Spins website means that it isn't always easy to work out what the casino means when it's talking about promotions. As such, the following description of the Casper Spins welcome promotion may not be entirely accurate, but we'll do our best. If we're certain of anything, it's that the welcome promotion extends across four deposits. First deposits of £50 or more receive ten free spins on Lucky Dama Muerta, plus a ten per cent deposit boost subject to a maximum of £1000. It's a tiny boost, but the wagering requirement attached to it is only x1.
Second deposits at Casper Spins attract an identical bonus with identical terms, but this time, the ten free spins are on Candy Monsta. Deposit three ramps it up by offering thirty free spins on Miss Cherry Spins, and this time, the deposit boost is fifteen per cent, although the same minimum and maximum apply. Finally, deposit four attracts another fifteen per cent boost and seventy-five free spins on Platinum Lightning.
Other Promotions
Again, we're not totally confident that we fully understand the ongoing promotions at Casper Spins because their descriptions, terms and conditions are so badly written, but we'll do our best. We can see that the casino hosts regular prize pools and prize draw offers, with prize pools in the five-figure range available for limited time periods. Tournaments are also regular occurrences at the casino, with a prize pool of £200 available on both "Fiery Wednesday" and "Great Thursday." Beyond that, we don't think there are any guaranteed promotions save for the welcome offer.
Pros and Cons of Casper Spins
Pros: Casper Spins is a cheery place to play, thanks to its friendly dinosaur mascot and intuitive layout. The promotions available to new players might be small, but the fact that they come with just an x1 wagering requirement more than makes up for that. The games collection is absolutely enormous.
Cons: Withdrawal options are limited, and deposits have to be wagered x3 regardless of whether you've used any part of the deposit or not. The quality of English used throughout the website is poor, so it comes across as amateurish and makes some of the key terms of promotions confusing to read. The casino doesn't appear to have any iGaming licence whatsoever – not even a lamented Curacao eGaming one.
Top Games at Casper Spins
The gaming categories available at Casper Spins are "games," "sport," "virtual sport," and "cybersport," so the proposition is pretty comprehensive. Slots are easily the stars of the show, though – they take up all of the available space on the casino's homepage. Of the many, many slots that Casper Spins has at its disposal, these were the most popular at the time this review was written.
Bone Bonanza by BGaming is a delightful and thrilling slots game set against the backdrop of the Mexican Day of the Dead. This game stands out with its Pay Anywhere feature on a 6×5 grid, where players need to match 8 or more symbols anywhere for a win. The high volatility of this slot, coupled with an RTP of 96%, promises an exhilarating gaming journey with the potential to win over 14,000 times your stake. The cascading reels mechanic adds an extra level of excitement, as each win could lead to another. Triggering the free spins feature with four or more scatters can lead to substantial rewards, especially when multiplier symbols come into play, boosting your winnings significantly. Bone Bonanza offers a unique and engaging experience.
Lucky Lady Moon Megaways, another BGaming slot, offers a magical Irish-themed adventure with a female lead. This game is a Megaways version of the original Lucky Lady Moon, featuring a classic look with a sparkling pink background and a traditional 6+1 Megaways reel structure. The game boasts a high RTP of 96.75% and is classified as having very high volatility, promising an exciting and unpredictable gaming experience. The maximum win potential is capped at 6,000x the stake, which, while modest for a Megaways game, still offers significant winning opportunities. The gameplay is enhanced with cascading wins, a Buy Chance option, and a bonus buy feature. The highlight is the free spins round, where players can win 5-15 free spins with a win multiplier ranging from x2 to x25. The Lucky Lady symbol acts as a x2 wild. While it may not revolutionise the Megaways genre, Lucky Lady Moon Megaways is a delightful choice for fans of the original game and those seeking a classic slot experience with a modern twist.
Booongo's Book of Sun: Multichance slot takes players on an exhilarating journey to ancient Egypt, where Pharaohs and deities reign supreme. This visually stunning game, released in 2019, offers a thrilling Free Spins feature with a unique twist: up to nine regular symbols can transform into special expanding symbols, potentially leading to staggering wins. The game's mechanics are designed to keep players on the edge of their seats, with the possibility of winning up to 10,000 times the bet in a single spin. The betting range starts from a modest £0.20 per spin, making it accessible to a wide range of players. The game's RTP is low at 95.72%, and volatility is high, but its engaging gameplay and the chance for massive symbol expansions during the Free Spins round are bound to make it popular with fans of Egyptian-themed slots.
Withdrawal Processing & Support
Casper Spins doesn't have a banking page, which is a pet hate of ours when it comes to reviewing online casinos. There are, however, four payment provider logos in the footer of the casino's website – Visa, Mastercard, Bitcoin and Tether. We're going to assume that those are the only accepted payment providers and that e-wallets or instant bank transfer services aren't supported. The only thing we can tell you about processing times comes from the casino's very limited FAQ, which says that "typically," requests are processed within 24 to 36 hours. We note with some trepidation that "processed" doesn't mean "funded," so we have no idea how long transactions take to complete.
Customer Services & Licensing
The easiest way to speak to someone at Casper Spins is to pick up the phone and call them, so long as you don't mind dealing with international call charges. The number is given as +442045867074. You could shoot an email to [email protected] if you're not into speaking to people over the phone, and there's also a live chat service. The casino doesn't state whether live chat is available 24/7 or not, so we guess it's luck of the draw.
It's commonplace for casinos based in Curacao to be covered by a licence that comes either from the government of Curacao or through Curacao eGaming. The licenses are essentially worthless due to the indolence of the regulator, but they at least provide a veneer of respectability. Casper Spins, however, doesn't claim to have any licence at all. Based on that, we assume that Casper Spins is an unlicenced casino. We'd assume that all of the Casper Spins sister sites are the same.
Casper Spins – The Verdict
Casper Spins is cute with its dinosaur mascot and offers an almost overwhelming number of slots and games to consider. The promotions available at the casino aren't especially big, but the terms they're offered with are unusually customer-friendly. We wish we could trust them, but it's impossible to trust a casino that doesn't have a licence. If Casper Spins wants to legitimise itself, it needs to acquire a licence from a respected authority and do something about the garbled English on the pages of its website.
What are players saying about Casper Spins?
Here are our condensed / reader's digest summaries of recent player reviews of Casper Spins.
03-Aug-2023 by Craig:
Casper Spins is a scam casino. I strongly advise against installing their apps or providing any personal details. They're not on GamStop for good reason – they're completely untrustworthy. – source: Trustpilot
21-Nov-2022 by Ian:
Absolute thieves. Please avoid using Casper Spins at all costs. Their terrible reviews speak volumes about their fraudulent practices. – source: Trustpilot
25-Oct-2022 by Steve:
Stay away from Casper Spins. You might win, but you'll never see your money. – source: Trustpilot
08-Oct-2022 by Maura:
Casper Spins is a horrible and corrupt casino. Don't waste your money here. I'm suspicious that it might be Russian, but it's impossible to trace. – source: Trustpilot
07-Sept-2022 by Sharon:
I regret not reading the reviews before engaging with Casper Spins. They're operating under a mask with no customer support. It's absolutely awful. – source: Trustpilot
19-Aug-2022 by Christine:
How can Casper Spins be reported and shut down? They're conducting fraudulent activities. – source: Trustpilot
05-Jul-2022 by Jo:
I'd give Casper Spins zero stars if possible. After making a large deposit, the site crashed, displaying a 'maintenance' message, and I couldn't log in or contact support. They've taken my money, and the site is still down. I'm reporting them for theft and fraud. Please, do not deposit here. – source: Trustpilot
09-Aug-2023 by Mr Heyer:
Casper Spins is run by crooks, possibly from Nigeria. Their customer service number goes to someone's mobile phone, which is a major red flag. They're unlicensed, high-risk, and have no regard for secure transactions. They've continued to text me even after I closed my account. I can't report them because they're unregulated. – source: Trustpilot
15-May-2022 by Mandy:
I should have looked at these reviews before using Casper Spins. I had a small win, but they've had issues with Visa payments. They can take deposits but can't process refunds. This company should be shut down. – source: Trustpilot
28-Mar-2022 by Richard:
I wish I'd read the reviews before giving my money to Casper Spins. They took my deposit quickly but rejected my withdrawal requests. They even asked for excessive personal documentation. Stay away from this scam site. – source: Trustpilot