Q88Bets
Q88Bets sister sites include UK Slots, Anytime Casino, Quartz Casino, Lucky Pro Casino, Dazzle Casino, Monster Casino, Winston Bet, Prive Win and many more.
Q88Bets (q88bets.com) is operated by Progressplay Limited of Kolonakiou 26, Office 18, Agios Athanasios, Limassol 4103, Cyprus.
Sites like Q88Bets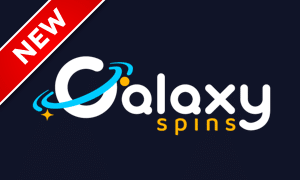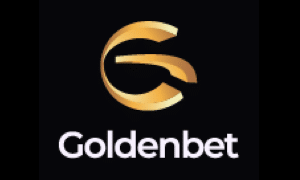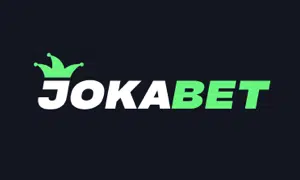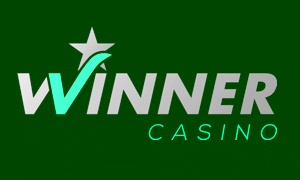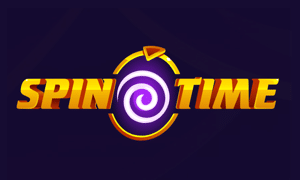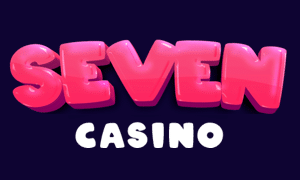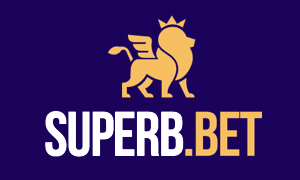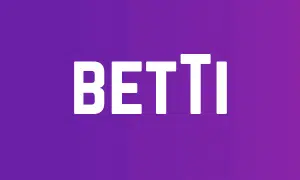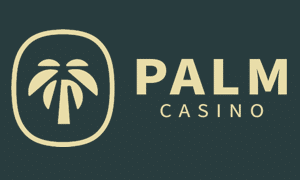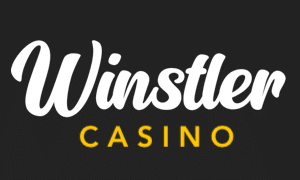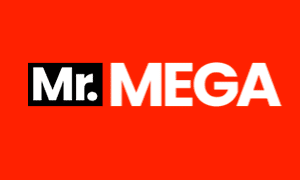 Q88Bets Sister Sites
While the rest of the world ground to a crashing halt in 2020, the ProgressPlay Limited casino network kept on trucking like nothing had happened. Several new white-label casinos and betting sites were added to the platform during those fateful twelve months, and Q88Bets was one of them. What does the name mean? We have no idea, but what we do know is that the site is up against tough competition to get noticed among all the Q88Bets sister sites, of which there are over one hundred. We've got a full list of the whole Q88Bets sister sites family over on our ProgressPlay Limited operator page, but the casinos listed below are considered some of the standouts from the platform.
Pots of Gold
Some names tell you everything that you need to know about a casino site long before the homepage has finished loading. Pots of Gold is one of them. There was no way this was ever going to be anything other than an Irish-themed casino site. It's one of a few Q88Bets sister sites that use the theme, but none of the others have made as much of an effort as Pots of Gold has when it comes to the theme. The template-based approach that ProgressPlay takes to making casino sites means that banner and splash graphics often get re-used time and again, but all the graphics you'll see on the Pots of Gold casino homepage are unique. It's still a little blocky, but that's down to the limitations of the template. If you want to find out whether or not the luck of the Irish is with you, there's no better Irish-themed casino among the Q88Bets sister sites to find out at than this one.
Dazzle Casino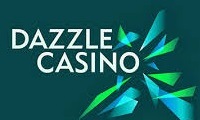 Dazzle Casino isn't like most of the other Q88Bets sister sites. The overwhelming majority of ProgressPlay Limited's iGaming sites are run according to a white-label business model, whereby at least one other entity gets involved in the running of the casino alongside ProgressPlay. It's not unheard of for ProgressPlay to launch casinos off its own back and keep them under direct management, though, and Dazzle Casino is an example of a casino site that's been handled that way. Unfortunately, it isn't a very good example. We suspect most of the people who might otherwise be persuaded to give Dazzle Casino a go lose interest long before the homepage loads because it takes such a disproportionately long time. When it does eventually load, it's very obvious that Dazzle Casino hasn't had any updates for a very long time. The latest "new game" on the Dazzle Casino homepage is Starburst. NetEnt released  Starburst in 2013. If you want to check out online casinos as they were ten years ago, Dazzle Casino is the best of the Q88Bets sister sites for you.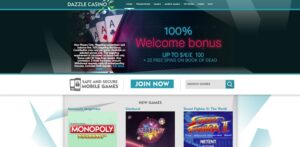 RH Casino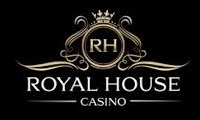 RH Casino is short for "Royal House Casino." We're not being lazy by abbreviating its name here; "rhcasino.com" is literally the casino's web address. We guess "royalhousecasino.com" was deemed to be too long and cumbersome. RH Casino is one of the more upmarket members of the Q88Bets sister sites family, with the basic idea behind the theme being that it's a casino set in the confines of a luxury hotel. You can pick up a hint of that from the background image on the RH Casino homepage and the presence of a glamorous woman inviting you to come and play cards. The problem is that the template RH Casino was built with, while not being the most basic of the templates that the Q88Bets sister sites are sometimes subjected to, is fairly bland. You can't go for the luxury casino theme if you can't come up with a luxury casino theme, and RH Casino doesn't have one.
Casino Kings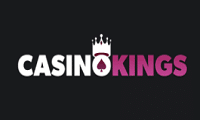 As we write these words, ProgressPlay Limited appears to be in the middle of giving its casinos a refresh. We've noticed that a lot of them are receiving new logos, new looks, and new layouts. That's brought new life to some of the oldest of the Q88Bets sister sites, but the odd thing is that multiple new looks are being trialled at the same time. If anyone from ProgressPlay ever reads this, our preferred look is the one that's been given to Casino Kings. Aside from the name and logo, this is a completely different casino from the one that existed at the same web address twelve months ago. It looks clean, sharp and modern and has a more user-friendly layout than almost any of the other Q88Bets sister sites you could name. The material content remains the same, including both the games and the promotions that are up for grabs, but everything looks so much tidier that Casino Kings is now one of the operator's most appealing casinos.
UK Slots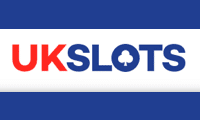 UK Slots does a good job of proving two things. The first is that you don't need anything more than a splash of red, white and blue to create a patriotically British theme at an online casino. We're not sure whether Cyprus-based ProgressPlay Limited should be chasing the "Proud to be British" angle, but we digress. The second thing that UK Slots proves is that a casino website doesn't have to be complicated in order to be popular. There have been a few online casinos called "UK Slots" over the years, but this particular incarnation was created in 2021. You'd never believe that from looking at its homepage, which is far more "retro" in its style. It lacks anything that might resemble bells, whistles or a theme, but the intelligent use of white space and the decision to create a one-page casino rather than a sprawling mess of menu options means that UK Slots is very easy to use when compared to the "busier" Q88Bets sister sites.
Can Q88Bets Be Trusted?

★★★★★
Q88Bets is a 3 Star trusted casino.
1. UKGC License

Q88Bets is listed under the UK Gambling Commission licence number 39335, which is held by ProgressPlay Limited.

2. UKGC Fines

ProgressPlay faced action from the Gambling Commission in May 2022 regarding deficiencies in their anti-money laundering (AML) measures and customer identification protocols. Instead of imposing a fine, the operator reached an agreement to pay a settlement amount of £175,718.

3. Customer Service

Contact options include live chat and an email address, although a telephone number is not provided.

4. Trustpilot Score

N/A – Q88Bets isn't on Trustpilot.

5. Company Location

This casino operator is based in Cyprus, but holds a UKGC licence, and is therefore deemed trustworthy.

6. Visible T&C's

Terms and conditions are clearly listed alongside promotions at Q88Bets.

7. Social Media Presence

Q88Bets doesn't have any social media accounts.

8. Number of Sister Sites

There are over 100 Q88Bets sister sites on the ProgressPlay Limited casino network.

9. Games portfolio

This is a sports betting site, but it also contains the full ProgressPlay allocation of +2500 slots.

10. Gamstop links

Q88Bets offers a link to GamStop via the logo in the footer of its homepage.

Overall SCORE >

★★★

★★ – 3/5 Stars
Q88Bets Review 2023
The odds are stacked against Q88Bets. It's a casino and betting site with a hard-to-remember name, and it launched with a distinct lack of fanfare in 2020 when the attention of the world was on other things. Nevertheless, a few years have passed since then, and Q88Bets is still here. What, if anything, does Q88Bets have that the Q88Bets sister sites don't? We'll take a closer look now.
Q88Bets Welcome Bonus
Q88Bets is a sports betting site first and foremost, so we'll look at its sports betting welcome promotion before we look at its casino welcome promotion. It won't take us long. The offer is a free £10 bet for everyone who signs up to the site, deposits £10 and then wagers it on a sporting fixture with odds of 1.5 or greater. Once that's done, the free bet is awarded automatically. You'll have to wager anything you win from it x1 before you can withdraw it, and the upper limit on withdrawals from the bonus is £200.
The welcome promotion for casino players is a little more involved. First deposits are matched at 100% up to a maximum of £200, which sounds great, but getting the money back out again is difficult. The wagering requirement attached to this bonus is x50. That's in line with what you'll find at the Q88Bets sister sites, but it's actually far higher than the UK average of x35.
Other Promotions
Whether you're talking sports betting or casino betting, Q88Bets doesn't stop at the welcome bonus; it also offers a variety of ongoing promotions. The Rewards Store allows players to earn points by completing betting missions, which can then be exchanged for free bets, free spins, deposit bonuses, and more. The "Wager Wars" promotion offers cash prizes for earning points by placing bets and climbing the leaderboard. Free Bet Mondays are available to those depositing £50 or more using the code FBM. After depositing, place £50 worth of bets to earn a £20 free bet. Broadly similar promotions are available on different days of the week.
Broadly speaking, the overall quality of rewards available to you at Q88Bets depends on the number of rewards points you've built up over your time with the site. As you bank more points, you're promoted to new levels and earn "badges." The more badges you have and the greater your rank, the more value you'll be able to derive from the various perks on offer. You can choose your own rewards to an extent by buying them with points, which is a standard feature at ProgressPlay casinos.
Pros and Cons of Q88Bets
Pros:
The odds within the Q88Bets sportsbook are competitive, ensuring players get good value for their bets when they back winners.
The platform provides several ongoing promotions, including a Rewards Club to ensure that those who show the casino the most loyalty are rewarded for their efforts (and their expense.)
Cons:
Q88Bets doesn't offer odds on UK horse racing, which may be a drawback for some players. It's unusual for a UK-facing sports betting site not to cover horse or greyhound racing at all, but this one doesn't.
As good as it is to have the multitude of promotions that Q88Bets offers available, the terms and conditions attached to those promotions aren't as customer friendly as they could or should be. Wagering requirements of x50 are never acceptable, but they're the norm at Q88Bets.
Top Games at Q88Bets
Q88Bets offers odds and markets on an impressive tally of 52 separate sports and events. All the most popular football, tennis, golf, and boxing events are covered extensively, as are more niche pursuits such as freestyle wrestling, lacrosse, and surfing. Esports fans are also well catered for, with ten individual disciplines on offer. The only notable omission here is, as we've said, horse racing. Some US-based racing events are available, which is a reminder that Q88Bets isn't run by a UK-based operator.
If you're more interested in the top slots and casino games at Q88Bets than you are in its top sporting odds, then we're very much afraid that you're missing the point of the casino. Nevertheless, you'll find that the casino section at the site comes with the operator's full complement of slots, numbering more than 2500 in total and including all of your favourites, plus plenty of brand-new titles on top.
Withdrawal Processing and Support
The procedure for withdrawals at Q88Bets is a tale of ups and downs. On the one hand, the casino provides an array of withdrawal methods. It accepts debit cards registered in the UK and offers four e-wallet options: PayPal, Payz, Skrill, and Neteller. However, on the other hand, instant withdrawals aren't available with any of these methods. This is largely due to Q88Bets's policy of enforcing a 24-hour hold on withdrawal requests for verification purposes. Following this hold, withdrawals via Neteller or Skrill could be processed within 24 hours. For Payz, the process could extend up to three days, and for debit cards or PayPal, it could take anywhere between three to seven business days. The unusually long processing time for PayPal withdrawals is perplexing.
Customer Service & Licensing
Q88Bets ensures that help is always at hand with their round-the-clock customer support, available via a live chat feature that can be found on every page of their website. If the live chat feature gives you any trouble, don't fret; you can also reach out to the casino via email at [email protected]. Q88Bets is a legitimate operation, licensed by the UK Gambling Commission, with its operator, ProgressPlay Limited, holding account number 39335. In 2022, the operator faced some regulatory issues but promptly addressed them by making a settlement payment to the regulator. You can find more details about this incident in the information table located higher up on this page.
Q88Bets – The Verdict
To stand out on this platform – and in the wider sports betting market – Q88Bets would need to provide something that none of its sister sites does. If you've read this review in detail, you'll already know that it doesn't. Don't take that for us saying Q88Bets isn't a good betting or casino site because we think it's perfectly fine – it looks better than a lot of ProgressPlay sites, comes with plenty of great games and offers solid odds. It's too slow with its too withdrawals and too stingy with its bonuses, though, and ultimately fails to come up with anything new.