ProgressPlay Network

ProgressPlay Limited operates over 100 casino sites including Monster Casino, Mr Vegas Casino, Wombat Casino, Fruity King, Lucky Pro Casino, JesterBet, MrRex, TopGWin and many more.
ProgressPlay Limited is based at Kolonakiou 26, Office 18, Agios Athanasios, Limassol, 4103, Cyprus.
Similar to ProgressPlay Casinos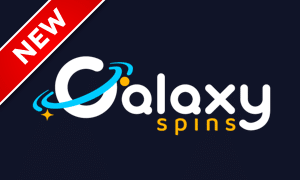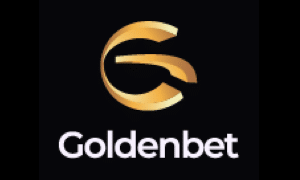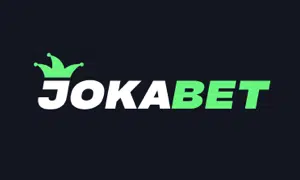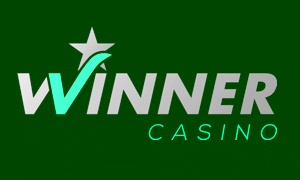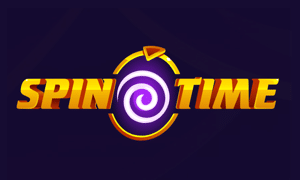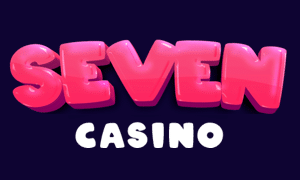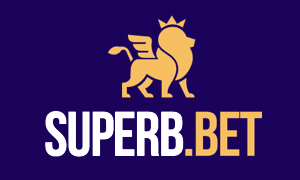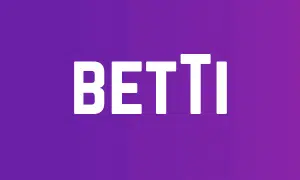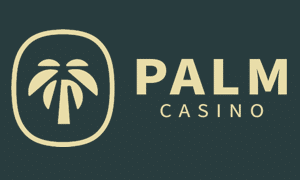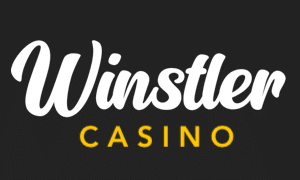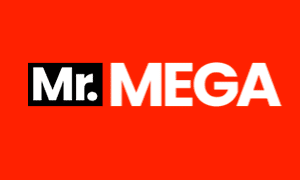 ProgressPlay Sites
There are more than one hundred and fifty active casinos on the ProgressPlay Limited network. We've provided a full list of them at the bottom of this page, which you're free to peruse at your leisure but we're focusing on the highlights of the range here.
Quid Slots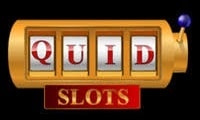 ProgressPlay Limited has a portfolio of well over one hundred casinos and online slots websites on its network but operates only five of them directly. The rest are all operated on a white-label basis. Quid Slots is one of those five centrally-managed sites and so presumably is a casino that ProgressPlay has a lot of affection for. The logo of the casino is extremely dated, reflecting the fact that Quid Slots has a retro feel, but it's actually only been online since 2018. The casino is built on the standard ProgressPlay Limited template, which will become more and more familiar as you make your way around the various ProgressPlay casino sites. As the name heavily implies, Quid Slots is an online slots-driven casino site. That means there's no sports betting at Quid Slots, even though you'll find some non-slots entertainment like live dealer and table games if you look hard enough. It's a fairly unremarkable casino in the grand scheme of things, but that's not to say that it's impossible to have a good time here. The rewards store is well worth a look if you sign up and plan to stick around for a while.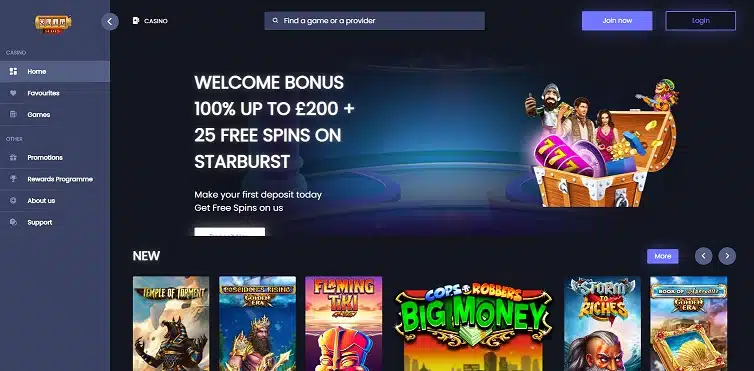 Bet Steve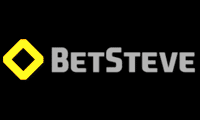 If Quid Slots is a good indicator of what a typical ProgressPlay Limited online slots casino looks like, Bet Steve is just as good an indicator of what a typical ProgressPlay Limited sports betting site looks like. This is another of the five sites that ProgressPlay owns and operates on a one hundred per cent basis, so there's a case to say that this is the flagship of the casino network so far as sports betting goes. Bet Steve is unusual in that while a lot of sports betting websites focus their promotions around football, Bet Steve focuses on tennis. It's an odd niche to try and carve, but this isn't the only sports betting site on the network to use this tactic. Bet Steve has been online since 2019, so despite its fairly dated appearance, it's still a relatively young casino site. We say "casino site" because while the focus of Bet Steve is sports betting, the standard portfolio of ProgressPlay Limited casino games is only a single click away on the homepage.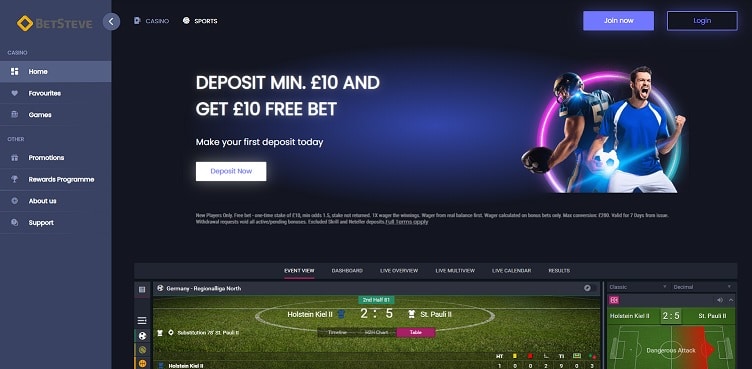 Kingdom Ace
It's hard to say what the theme of Kingdom Ace is, or even if it has a theme at all. To all intents and purposes, this is the same casino as Quid Slots, with a different logo attached to the top of the screen. We think that the 'A' in 'Ace' might be styled to look like a pilot, but it might actually be someone trying to climb a mountain. As you can see, we're clutching at straws a little here! Several of the Kingdom Ace sister sites under the ProgressPlay Limited banner look and play the same, and Kingdom Ace might be the best example of that. It's surprising to learn that this is the third of the five casino brands directly managed by ProgressPlay because it would be logical to assume that the casino network company would make more effort to differentiate the casino brands that it's kept under management rather than farming out elsewhere. Kingdom Ace and Quid Slots are an attempt to give us the same flavour of casino under two different names. If you've visited one of the two and didn't enjoy your time there, there's no reason to visit the second. On the other hand, if you enjoyed your time at Quid Slots, Kingdom Ace should feel very familiar.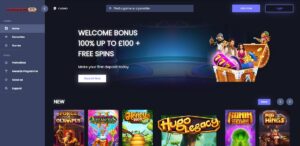 Lotto Zone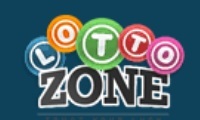 None of the casino brands under ProgressPlay Limited's management has a more confusing name than Lotto Zone. There's a lottery theme at this casino that goes so deep that even the letters that spell out "Lotto" are shaped like lottery balls, but you cannot play lottery games at this casino site. It's almost as if the site was designed for one purpose but then assigned a totally different one. Rather than being a lottery website, Lotto Zone is one of several ProgressPlay Limited casinos that offers both sports betting and casino action. Aside from that, there's nothing to differentiate it from the other template-based ProgressPlay sites we've looked at so far other than the fact that it uses a lighter colour scheme, with a white background rather than a black one. Even the enormous banner graphics that splash across the homepage of Lotto Zone are used elsewhere on the range, so the name and the switch from white to black is the only touch of originality here. Lotto Zone is one of ProgressPlay Limited's older casino sites and has spent more than a decade online after launching in 2011.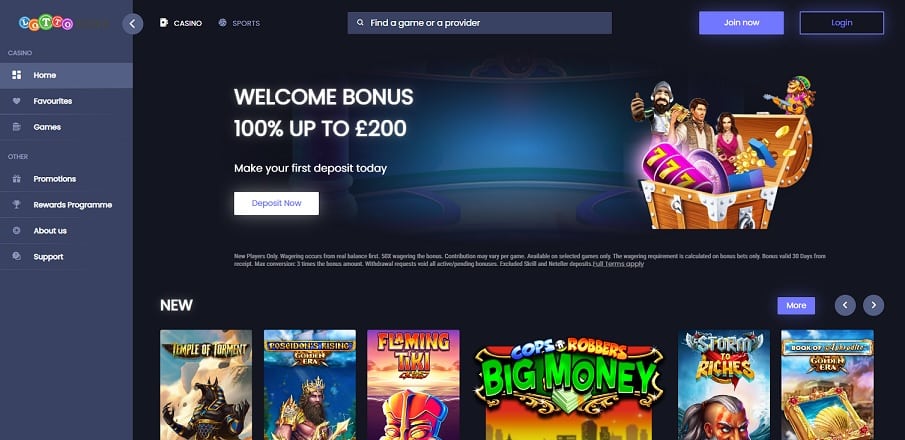 Lucky Pro Casino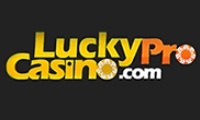 Lucky Pro Casino is the fifth and final online casino site in this list that ProgressPlay Limited manages directly, and it's yet another use of the exact same template that underpins almost every other casino in the range. This is Bet Steve with a lick of orange paint, and there's very little else to describe or define it. Perhaps there's a tiny bit to be said for the fact that Lucky Pro Casino focuses on traditional casino games rather than sports betting because online slots are what loads first on the homepage when you arrive at the site, but the familiar ProgressPlay sportsbook is only a tap of a button away. If you've been going through this list of casinos in order and checking out each one as you come to it, you'll have noticed that even the range of slots on the homepage has started to look familiar by now. Not only do the ProgressPlay Limited casinos offer the same library of slots, but they feature them in the same order, adding to the feeling of sites being cloned that creeps in as you flit between them. Lucky Pro Casino joined the identikit range of ProgressPlay casinos in 2012.
Winston Bet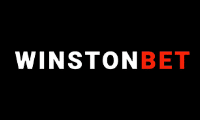 Winston Bet is the first white-label ProgressPlay Limited casino site that we're checking out in this list of the casino network company's top sites, but you're in for disappointment if you're expecting to see anything different from what you've seen already. Winston Bet is another iteration of Bet Steve, with nothing different about the two sites other than their names and their colour schemes. We said that the "Tennis Cashback" promotion that appears across so many ProgressPlay sports betting sites would be mentioned again in this list, and here it is – it's the most prominent promotion on the whole Winston Bet website. Perhaps the most surprising thing about Winston Bet is that it's such a recent addition to the range, having been launched in 2020. It's evident from the date range of these top ProgressPlay Limited casinos that the standard template that the company uses hasn't been revised in quite a long time – but we understand the concept of not fixing something if it isn't broken.
Mobile Wins
Finally, we have something a little different! Mobile Wins is a break from the norm as far as ProgressPlay casinos go because it doesn't use the same old tired template. Whoever ProgressPlay's white-label partners are at Mobile Wins came up with an original look for the website, and while we don't think it's the prettiest casino website style we've ever seen, it certainly stands out from the crowd when it's directly compared to its sister sites. When you consider the fact that Mobile Wins has been online since 2012, it's a wonder that none of the other casinos on the ProgressPlay network has taken note of its look in all that time and tried to imitate it or come up with an original look of their own. The proposition at Mobile Wins is that there are over 850 online slots and casino games to be played and that games that are no longer "fun to play" are removed every month. Mobile Wins pledges to actively monitor RTP rates and remove games that drop below a certain level, and that isn't a promise a casino site makes very often. That factor alone might explain why this is one of the most popular of the white-label ProgressPlay casino sites.
Fruity King
Fruity King is a bright blue breeze of an online slots and casino site with a retro look but a history that stretches back only as far as 2015. Looking at the design of the casino site, you'd assume it to be far older, but the dated decor might be a deliberate part of Fruity King's throwback style. At any rate, at least it isn't yet another use of the ProgressPlay Limited template. The casino's retro style even applies to the online slots and games it features most prominently, which include Starburst and Gonzo's Quest. Live casino games are as important a part of the Fruity King portfolio as online slots are, so there's a large clickable promotional banner to the right of the homepage to take players directly to the live casino if that's what they're looking for. The layout of Fruity King is a little clunky and muddled – doubly so if you're accessing the casino site through a mobile device – but all the best big-name games from big-name providers are included in the library, and the quality of customer support at the site is well spoken of.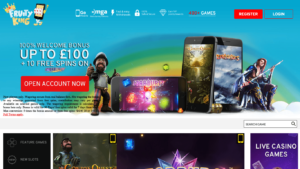 Sin Spins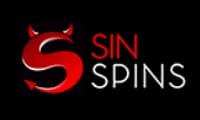 We're back to the ProgressPlay Limited casino website template again for Sin Spins, but at least the graphics used on the homepage have been adjusted to suit the theme. We're greeted by a devilishly good-looking woman peering backwards at us over her shoulder as the website loads. She has horns, a playing card tattoo, and a trident in her hand. It's also implied that she might have a tail. We never said that the theme of Sin Spins was subtle, but it's certainly effective. Once you've become accustomed to the theme, though, this is just another online slots-focus Progress Play Limited casino site. It's not even one of the network company's "full service" casino sites because it lacks the sports betting options that you'll find elsewhere. The lack of originality or non-slots options doesn't prevent Sin Spins from being one of the most consistently popular sites on its network, so perhaps the theme has a powerful grip on players.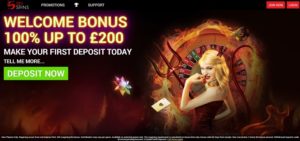 Mr Slot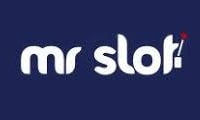 Mr Slot is a ProgressPlay Limited casino site that was built using WordPress. We know that because the WordPress logo still loads into the tab menu when you open the site. Putting aside that hint of unprofessionalism, though, this is as well-designed a ProgressPlay white-label casino site as we've seen. The thumbnails for all the casino games are shrunk down to a sensible size regardless of whether players visit on mobile devices or their laptops, and the slots are neatly divided into common-sense categories. These should be basics, but they're handled so badly at so many other casinos that it's impossible to see them as such. Mr Slot was founded in 2016 and quickly became one of the most popular slots-only sites in the entire ProgressPlay range. It continues to go from strength to strength here in the 2020s, and in more recent years, it has added a range of original promotions that aren't repeated elsewhere on the ProgressPlay network. Mr Slot now also includes a few other non-slots games like Casino Solitaire and Dragon Tiger, so the site becomes more well-rounded as time goes on.
About ProgressPlay Limited
ProgressPlay Company History
ProgressPlay Limited is such an enormous casino network company that it's sometimes hard to remember that it didn't exist before 2012. The company has been involved in the business for barely more than a decade, and yet in that time, it has become one of the largest and most influential voices in the entire industry. ProgressPlay was initially founded in Malta but has since opened a second set of offices in London and then a third in Cyprus. The company's operations and head office are based in Cyprus as far as the UK Gambling Commission is concerned. These days it's thought that the company has around 300 employees working between all of its offices and has a turnover of around £50m each year, but these figures are hard to confirm. ProgressPlay doesn't have a "careers" section on its customer-facing website, and nor is it in the habit of publishing such sensitive information.
ProgressPlay Limited used to operate an incredible 204 online casinos on either a direct or white-label basis but has begun paring that number down during the past couple of years. Over 80 ProgressPlay online casinos have been shut down since 2019, even though the company is in rude financial health. Based on this, it seems likely that the casino network company feels more comfortable handling around 100 or so online casinos and is trimming down until it reaches that number.
The ProgressPlay Vision
ProgressPlay Limited doesn't want to "become" the industry's foremost provider of turnkey solutions for internet-based gaming platforms. It thinks it's already there. In fact, if you interpret the wording of the "about us" section of the ProgressPlay website literally, the company thinks it's dominated the industry in that respect ever since it opened its doors for the first time in 2012. The company prides itself on providing a fully tailored, customisable solution to all clients. That solution is, presumably, at least partially based on that design template we noted so often while working our way through the top ProgressPlay casino websites. When the company says "turnkey," though, they really mean it. They can provide their partners with CRM software, operational support, all the licences they need, player management and payment processing tools and even a customer care department. In order words, they can do almost everything if you want them to. Much of this is credited to the company's current CEO, Ital Lowenstein, who has been involved in the casino and iGaming industry for more than fourteen years and has spent most of that time in management roles.
To assist ProgressPlay Limited with its business aims, the company holds and maintains three recognised casino licences – one with the UK Gambling Commission, one with the Malta Gaming Authority, and a third (lesser-regarded) licence with Ireland's National Excise Licence office. Any or all of these licences can be extended to cover the activities of ProgressPlay Limited's white label partners if the partner wants or needs them to do so.
What ProgressPlay Does
We've touched on some of what ProgressPlay Limited does already, but the company is happy to expand into more detail on its website, and so should we. It's important to keep in mind that there are effectively two ProgressPlay companies. The first one creates, manages, and operates casino websites. The second provides a turnkey package of practical and software support to other entities so they can run casino websites of their own. The number of casino sites under ProgressPlay Limited's total control has shrunk to just five, so it might be that the company is gearing up for a full transition into providing turnkey services and is planning to stop managing sites of its own altogether.
Working with ProgressPlay Limited as a partner means having access to the entire ProgressPlay Limited portfolio of gaming content – and it's quite the portfolio. The number of providers working with ProgressPlay increases all the time, but as of the time of writing, the list includes Microgaming, NetEnt, Scientific Games, Eyecon, Quickspin, Nextgen, Iron Dog, Blueprint Gaming and many more. Every game ever made by any of those providers is fair game to ProgressPlay, and so ProgressPlay clients have a choice of thousands of casino games they might want to feature on their website. At the same time, they also have access to bespoke ProgressPlay client retention and CRM software. That includes trained specialists who are used to handling VIP accounts and market-leading business analytics tools. The reason ProgressPlay Limited has so many white-label partners is that the company is exceptionally good at what it does.
To put it simply, ProgressPlay Limited is capable of putting together a casino site and running it for you. Obviously, the more you want them to do for you, the more it will cost, but they'll provide you with as much or as little support as you want or need. If you want to provide welcome offers to your casino customers, ProgressPlay Limited has a selection of them you can drop onto your site. If you'd like your customers to be able to phone up and speak to somebody about any issues they might be having with the casino, ProgressPlay can provide for that, too. Prospective casino owners who might want to expand their client base by offering sports betting on their platform can take advantage of a pre-existing platform that offers an average of 55,000 betting opportunities every month across almost 150 sports. Multi-language support is available, and they'll even help to set up an affiliate program for you so you can persuade more players to come and take a punt at your casino site. It would be contentious to say that Progress Play Limited is the best white-label casino partner in the industry because there are other names deserving of mention for that title, but they're certainly among the very best. Most importantly of all, they're praised regularly by their white-label partners. The ProgressPlay Limited hame has come to mean both quality and security, and the company will want to keep it that way for as long as possible.
ProgressPlay's Licensing Status
ProgressPlay Limited might be a Malta-based casino operator, but it has a UK Gambling Commission licence. The entire ProgressPlay network wouldn't be able to operate in our domestic market if that weren't the case. The licence is number 39335, and has been in force in its current form since 2014. While we'd love to be able to tell you that the operator has maintained a clean track record with the regulator, that isn't the case.
The UK Gambling Commission commenced a regulatory review of ProgressPlay Limited's operations in August 2020, the results of which were announced in May 2022. The Commission identified several failings in the operator's execution of key responsibilities, including failure to take adequate steps to prevent money laundering, and failing to take into account the Commission's guidance on customer interactions, thus failing to minimalise the risk of customers coming to harm. While the UKGC didn't issue ProgressPlay with a formal financial penalty, ProgressPlay paid £175,718 in lieu of such a penalty, and divested itself of funds earned through breaking the rules.
Full List of ProgressPlay Sites
Active ProgressPlay Limited Casinos
This short list represents the full setof casinos that ProgressPlay Limited owns and operates directly rather than in conjunction with any third parties.
White Label ProgressPlay Limited Casinos
In contrast to the list above, these ProgressPlay Limited casinos were made by ProgressPlay and operate under the company's licence but are run with the involvement of third parties. This is ProgressPlay Limited's main business model, which is why there are so many of them.
Inactive ProgressPlay Limited Casinos
These ProgressPlay Limited casinos and sites are no longer with us. Some have been acquired by other casino network companies, but most are long dead.