Wowcher Bingo
Wowcher Bingo sister sites include Aladdin Slots, Jungle Reels, Cash Arcade, Star Wins, Mirror Bingo, Slots Animal, Jupiter Slots and many more.
Wowcher Bingo (wowcherbingo.com) is operated by Jumpman Gaming Limited from Inchalla, Le Val, Alderney, Guernsey, GY9 3UL.
Sites like Wowcher Bingo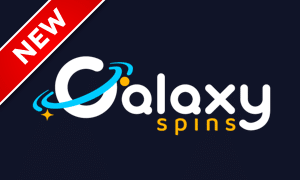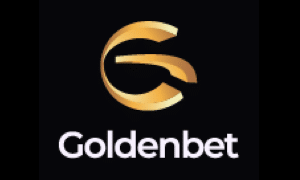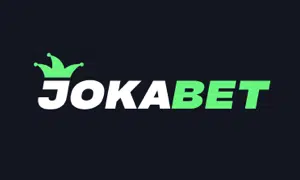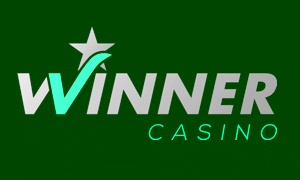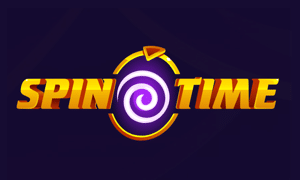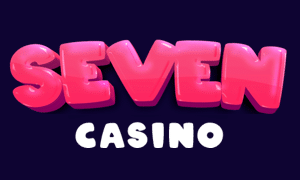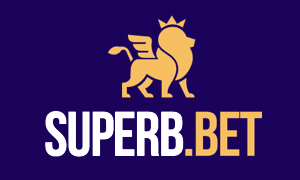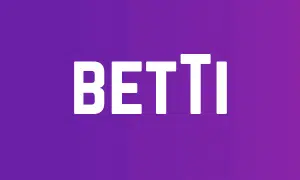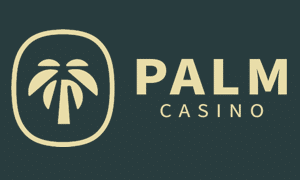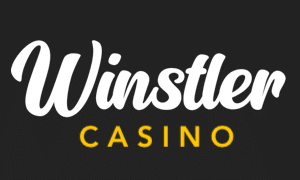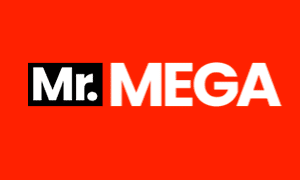 Wowcher Bingo Sister Sites
The good news for those who seek Wowcher Bingo sister sites is that there are plenty of them to choose from. The Jumpman Gaming Limited network, which operates Wowcher Bingo and all of its siblings, is enormous. The bad news is that as a white-label casino operator, Jumpman Gaming employs a template in the design of all of the sites that it builds, and the template is extremely rigid. That means that most of the Wowcher Bingo sister sites look the same. There are exceptions, though, and we'll explore those below. If you'd prefer to see a full list of all the bingo sites and casinos on this platform, go to our dedicated Jumpman Gaming page instead.
Mirror Bingo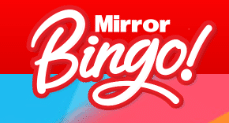 The best of the Wowcher Bingo sister sites tend to be those that also have big-name licensing partners. Just as Wowcher Bingo is the official online bingo site of the well-known online voucher company, Mirror Bingo is the official online bingo site of the Daily Mirror. In terms of brand familiarity, iGaming sites don't come much bigger than that. Mirror Bingo is also one of the longest-standing Wowcher Bingo sister sites, having been online since 2008. That pre-dates the existence of Jumpman Gaming Limited as an operator, so the site has changed hands at least once over the many years it's been active.
The current incarnation of Mirror Bingo isn't much of a bingo site, which is a criticism you might see us make more than once of the Wowcher Bingo sister sites we list on this page. It's more interested in providing slots action than it is bingo, as evidenced by the massive 500 free spins welcome promotion on its homepage. It's still one of the most popular sites on this platform, though, so it's a good first place to stop if you're moving on from Wowcher Bingo.
Pink Ribbon Slots
The purpose of any bingo or casino site is to make money for the company or individual that owns the site. That's how the whole iGaming business works, and it's the reason that all of the Wowcher Bingo sister sites exist. For that reason, the idea of an iGaming site that gives money to charity sounds almost absurd. There are a few of them out there, though, and the Jumpman Gaming Limited platform has two of them in the shape of Pink Ribbon Bingo and Pink Ribbon Slots. We could have picked either of them for this list, but we've opted to go with Pink Ribbon Slots.
We expect that most of you already know that any charity that uses a pink ribbon as a symbol is a breast cancer charity. In the case of Pink Ribbon Slots, it supports a charity called "Against Breast Cancer," which gets its message across succinctly. As we said earlier, there's not an enormous amount to choose between most of the Wowcher Bingo sister sites, so if the idea of doing some good with your money appeals to you, Pink Ribbon Slots might be one to think about.
Daily Record Bingo
Mirror Bingo isn't the only newspaper-related bingo site among the Wowcher Bingo sister sites. There are actually quite a few of them, including one that's based "north of the border" in the shape of Daily Record Bingo. Any Scots reading this will already know that the Daily Record is one of Scotland's biggest daily newspapers, but if you're not Scottish and you didn't know that before, you do now. Unlike quite a lot of the Jumpman sites that describe themselves as "bingo sites" but fail to provide much in the way of bingo, Daily Record Bingo leads with its bingo offerings.
The moment you land on the Daily Record Bingo homepage, you'll see options for ten different bingo games and rooms. That might not sound like much, but it's still more bingo than you'll get at plenty of the Wowcher Bingo sister sites. The options include long-form and short-form bingo games plus several further options between the two, and prizes ranging from a few pennies to literally millions of pounds. The promotions at Daily Record Bingo are still suited better to a slots site than they are to a bingo site, but we suppose we can't have everything.
BGT Games
BGT Games is short for "Britain's Got Talent" games, which confirms its status as yet another officially-licensed member of the Wowcher Bingo sister sites family. Not all of the terms and conditions of Jumpman Gaming's sites are player-friendly, which is something we'll get into in our full review of Wowcher Bingo further down this page, but the operator's white-label proposition clearly appeals to big-name customers. Britain's Got Talent is, of course, one of the most popular UK television talent shows of the past two decades. It's spent some time off the air in recent years, but it's back with a vengeance, along with its usual parade of singers and dancing dogs.
While some of the Wowcher Bingo sister sites could have made better use of their licenses – and we'll include Wowcher Bingo itself in that statement – BGT Games has made the most of it. From the four Xs to the golden buzzer, all the visuals on the casino's homepage are taken straight from the television show. There's no sign of Simon Cowell or Amanda Holden, but plenty of players might prefer it that way.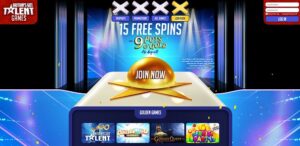 OK Bingo
It's not just the newspapers that have opted to partner with Jumpman Gaming Limited to have official iGaming sites made – some fairly famous glossy magazines have done it, too. Of all the glossy magazines that are published in the UK, none are more famous than OK Magazine. That's why it's such a boon for Jumpman Gaming to have OK Bingo among the Wowcher Bingo sister sites. Millions of people are familiar with the branding of OK Magazine even if they've never bought a copy, and that must make it easier for OK Bingo to attract players.
Like Daily Record Bingo, OK Bingo makes a good fist of actually being a bingo site, leaving quite a few of the other Wowcher Bingo sister sites in the dirt in the process. The range of bingo games at both sites appears to be the same, but that's a product of the near-identical templates and games portfolios that all of the Jumpman Gaming sites use. New players at OK Bingo can win a deposit boost of up to 1000% when they join, but watch out for those nasty wagering requirements.
Can Wowcher Bingo Be Trusted?

★★★★★
Wowcher Bingo is a 3 Star trusted casino.
1. UKGC License

UK Gambling Commission licence 39175, held by Jumpman Gaming Limited, covers Wowcher Bingo.

2. UKGC Fines

Jumpman Gaming paid £500,000 in lieu of a formal financial penalty in May 2022 after failures were identified in its processes for preventing money laundering and protecting vulnerable people.

3. Customer Service

The only way to contact customer service at Wowcher Bingo is via email.

4. Trustpilot Score

N/A – Wowcher Bingo has not yet been reviewed on Trustpilot, and thus has no rating.

5. Company Location

Jumpman Gaming Limited is based in Guernsey, which is one of the Channel Islands.

6. Visible T&C's

Where promotions are offered at Wowcher Bingo, they come with clearly stated terms and conditions.

7. Social Media Presence

Wowcher Bingo doesn't have any social media accounts.

8. Number of Sister Sites

Jumpman Gaming operates more than one hundred Wowcher Bingo sister sites.

9. Games portfolio
Factoring in slots, bingo games and live casino games, there are more than one thousand gaming options at Wowcher Bingo.
10. Gamstop links

GamStop's logo is clearly visible near the footer of the Wowcher Bingo website.

Overall SCORE >

★★★

★★ – 3/5 Stars
Wowcher Bingo Review 2023
Wowcher Bingo was one of the first new Jumpman Gaming Limited casinos to be launched in 2023. It joins a long list of officially-licensed or branded casinos and bingo sites on the platform. With more than one hundred Wowcher Bingo sister sites to measure up against, how does it measure up? Has it made as much capital out of its Wowcher connections as it could have done? Let's find out.
Wowcher Bingo Welcome Promotions
Some of the casinos and bingo sites on the Jumpman Gaming platform offer a thousand pounds or more as part of their welcome promotion. Wowcher Bingo isn't one of them. As a new player at Wowcher Bingo, the maximum you can claim as a one hundred per cent matched first deposit is £200. You don't get any free spins thrown in as part of the promotion, so it's a little vanilla. Any potential value that the promotion might otherwise have had is ruined by the x65 wagering requirement that comes with it, all but ensuring that you'll never see a penny of the bonus in the form of withdrawable cash.
Ongoing Promotions
One of the most staggering things about Wowcher Bingo is that it has a whole page full of promotions and bonuses, but none of those promotions or bonuses involve the vouchers that Wowcher is known for providing. Depending on when you visit the site and how often you play at it, you could win a GoPro Camera, takeaway meals, Amazon vouchers or other perks, but nothing from Wowcher. That feels like a lost opportunity to cash in on the site's official licence in the most obvious and practical way.
While the promotions we've mentioned above are "nice to have," they're relatively small and tend to be seasonal. The ongoing promotion at Wowcher Bingo is the same as the ongoing promotion you'll find at virtually all of the Wowcher Bingo sister sites – the Jumpman Gaming trophy reward system. When players log into their accounts at Wowcher Bingo, they'll see messages about challenges and tasks they can complete to win trophies. For every five trophies that are won, players get a single spin of the Wowcher Bingo "Mega Reel." The reel will then deliver an allocation of free spins or a cash prize.
The more trophies a player has collected in the past, the greater the value of the rewards on the Mega Reel will become. The end goal for every player who sticks around at Wowcher Bingo for long enough to achieve it is to score two hundred trophies, at which point they join the exclusive Wowcher Bingo "200 Club" and become eligible for further VIP rewards.
Wowcher Bingo Pros and Cons
Pros:
The long-term rewards at Wowcher Bingo are fairly original (if you disregard the other sites on the same platform). You won't find many casinos or bingo sites that will buy your dinner for you or send you a GoPro camera.
As one of the newer Jumpman sites, Wowcher Bingo has an enormous portfolio of games to play with. There are over a thousand games in its archive, including traditional, modern and live options.
Cons:
The wagering requirements attached to the promotions at Wowcher Bingo are horrendous and take a lot of the fun out of earning bonuses. The UK average for wagering requirements at an iGaming site is x35. At Wowcher Bingo, it's x65.
We're well into the 2020s, and yet Wowcher Bingo still can't do any better than email support as a customer service route. There can be no legitimate excuse for not providing live chat support as a minimum.
Top Games at Wowcher Bingo
Strictly speaking, we should talk about the slots that appear under the "featured games" section of the Wowcher Bingo homepage here. However, Wowcher Bingo isn't supposed to be a slots site. That makes it all the more confusing that it hasn't included a single bingo game on its homepage, but we could make that same criticism about several of the Wowcher Bingo sister sites. In fact, if you go and check out our reviews of them, you'll find that we have.
There are bingo games to be played with at Wowcher Bingo – you just have to put a little effort in if you want to find them. First, access the "All Games" option from the top menu, and then scroll until you find "Bingo." By doing so, you'll see that there are ten different rooms at Wowcher Bingo. That includes the Zoom Room, which is a thirty-ball bingo game and is popular at almost all of the bingo-focused Jumpman sites. If you're looking for something a little more substantial or longer-lasting, you might prefer The Jackpot Room and its 90-ball bingo games.
Some of the rooms you'll find at Wowcher Bingo might be linked to short-lived promotions. As an example, we reviewed Wowcher Bingo in June, during which time there was a "20K Jumping June," for which we bet you can guess the maximum prize. There are also special promotional rooms for events like National Bingo Day.
Withdrawal Processing and Support
Wowcher Bingo supports plenty of modern deposit and withdrawal methods, including e-wallets Paypal, Neteller, and Skrill. Because of this, you might think that the site should be capable of providing you with instant withdrawals. Failing that, you'd at least expect your money to show up within 24 hours of it being requested. That's not how things work at Wowcher Bingo. All withdrawal requests go into a 72-hour pending queue. There's no way that we're aware of to speed up the queue. Once that's over, it might take another 1-3 working days to get your money to you. That's a full week for a basic withdrawal, regardless of whether you use an e-wallet or a debit card.
Customer Support and Licensing
As we've covered above, the standard of customer care at Wowcher Bingo is desperately poor. If you need assistance and the FAQ is no help, all you can do is email [email protected]. The site can't promise to get back to you any faster than two working days, so you'd best hope that your query isn't urgent. In an age where live chat is the standard and telephone support is becoming more common, Wowcher Bingo looks like a dinosaur despite being relatively new.
Wowcher Bingo and all of the Wowcher Bingo sister sites are covered by UK Gambling Commission licence no. 39175, which is held by Jumpman Gaming Limited. After a regulatory review that concluded in May 2022, Jumpman Gaming was found to have shortcomings in its processes for protecting potentially vulnerable players and preventing money laundering. The operator chose to pay £500K in lieu of a formal fine.
Wowcher Bingo – The Verdict
The problem with reviewing Jumpman Gaming sites is that they all have the same weaknesses. Customer support is always weak, withdrawals always take too long to arrive, and wagering requirements on promotions are always too high. Those are three good reasons to give Wowcher Bingo a miss. We know that the sites have plenty of fans despite their shortcomings, though, so if you're generally happy with the experience you've had at the Wowcher Bingo sister sites, there's no reason why you won't also enjoy Wowcher Bingo. We still think a lot more use could have been made of the Wowcher licence and intellectual property, though.