Bezy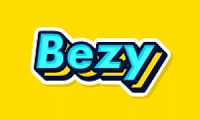 Bezy sister sites include BGT Games, Avenger Slots, Amigo Slots, Ace Online Casino, Egypt Slots, Irish Wins, Fortune Games, Express Wins, Secret Pyramids, Wolf Spins, Wonga Games and many more.
Bezy (bezy.co.uk) is operated by Jumpman Gaming Limited of La Corvee House, La Corvee, Alderney, GY9 3TQ.
Sites like Bezy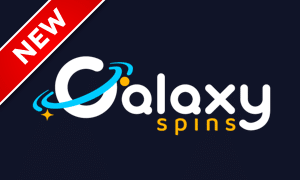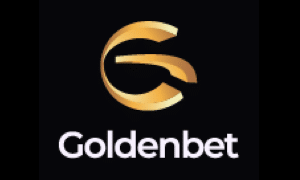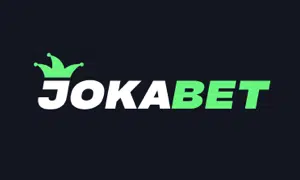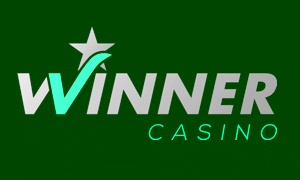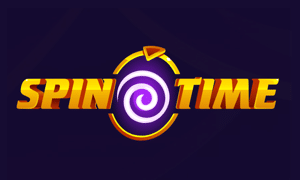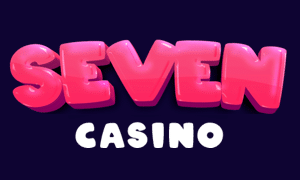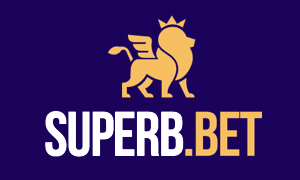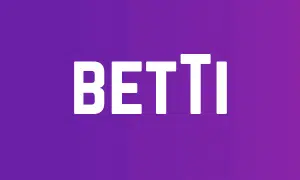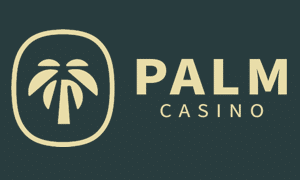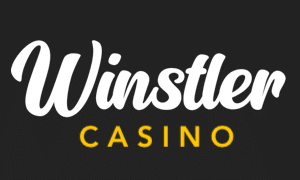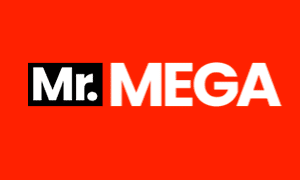 Bezy Sister Sites
Bezy sister sites aren't in short supply. The casino with the shortest name in the business has plenty of company on the Jumpman Gaming Limited casino network, with well over one hundred and fifty bingo sites and casinos for company. Finding Bezy sister sites isn't the problem – finding the best ones is the tricky aspect. To solve that problem, we've listed the best of the Bezy sister sites for you below. A more complete list of every iGaming site on this operator's platform is available on our dedicated Jumpman Gaming Limited page if you'd prefer to browse that.
BGT Games
Casinos that have connections to television shows tend to have fairly short shelf lives. They're around for as long as the television show is, but then they disappear. By that standard, BGT Games has led a blessed life. When Britain's Got Talent temporarily disappeared from our TV screens a few years ago, BGT Games remained online. Now the country's favourite TV talent show is back, BGT Games is enjoying a whole new lease of life. It's easily among the most popular of all the Bezy sister sites, and that's due in no small part to its official connection to the Ant and Dec-led TV staple. BGT Games gets as much mileage as possible from its tie-in to the show, including the use of the famous golden buzzer as the "Join Now" button. Remember, though – just like the TV show, you could come away from your time with BGT Games as a big loser just as easily as you could be a big winner.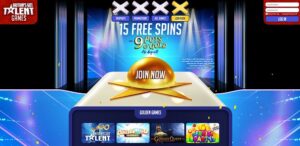 Billion Casino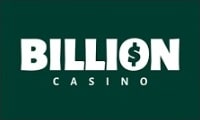 Billion Casino is one of a great many white-label casino sites on the Jumpman Gaming Limited platform. We don't know who the operator's white-label partners are, but we do know that they like to take risks. Why else would they have moved Billion Casino from its former home on the AG Communications Limited platform to its new home among the Bezy sister sites in early 2023 if that wasn't the case? Billion Casino has taken to its new environment like a duck to water, keeping its familiar logo and its "Monopoly Man" mascot character, but changing just about everything else in the hope of attracting new players. As part of that attempt, the casino is kitted out with a potential one thousand per cent matched deposit incentive for all new players. The wagering requirements attached to the promotion aren't pretty, but we could (and will) say that about plenty of the other Bezy sister sites, too.
Aladdin Slots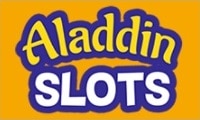 Telling you that Aladdin Slots is a whole new world of casino games would be a cliche, but we suppose we've just done it, so we can only apologise. If you're hoping that Aladdin Slots will greet you with a homepage full of references to the famous Disney movie, we're afraid you're going to be disappointed. Disney is very much against the idea of connecting its child-friendly brand with adult entertainment forms like gambling, so its legal team would quickly shut down anyone who tried to build such a link. Because it's unable to make that connection, Aladdin Slots comes across as a little plain. It's far from the most interesting of the Bezy sister sites to look at, but that doesn't appear to have prevented it from gathering a devoted following of thousands of fans. The fact that it gives away a few no-deposit free spins to everyone who joins the casino might have something to do with that, as might its focus on classic and traditional slots.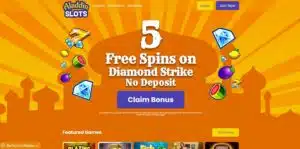 Amazon Slots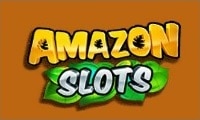 The themes of some of the Bezy sister sites are more obvious than others. You could spend all day trying to work out what the theme of Bezy is, or if the casino even has a theme at all, but you'll have no such problem with Amazon Slots. Rather than being inspired by the world's most famous mail-order company, though, it's inspired by the world's most famous river. A crystal-clear blue depiction of the Amazon River flows freely in the backdrop of the Amazon Slots homepage, helping to bring its otherwise dated-looking appearance to life a little. Amazon Slots is one of many Bezy sister sites that makes use of a "Mega Reel" to determine the welcome promotion that's dished out to new players. Five hundred free spins on one of the casino's top slots is the best prize on offer, but the majority of players will find that they walk away with something a little smaller.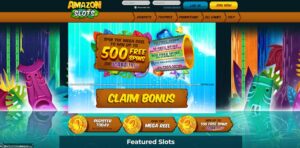 Space Wins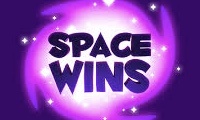 On the quiet, Space Wins might offer the best overall package of any of the Bezy sister sites. Sure, it might not have a famous connection like BGT Games has, and it might not have been around for as long as the likes of Amazon Slots. However, it nails its theme perfectly. The animated backdrop of the Space Wins homepage presents us with a cartoonish vision of deep space, complete with spinning planets and shooting stars arcing through the sky. It then follows that up by offering every new player a handful of no-deposit free spins on Starburst – the perfect complement for any space-themed casino site. While Space Wins doesn't specifically do anything that dozens of Bezy sister sites don't do already, it presents itself far better than most of them. That's not just our opinion – the sheer number of new players who've found their way to Space Wins in recent years backs up the theory.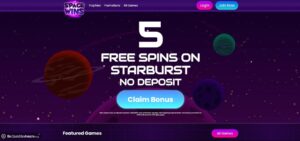 Can Bezy Be Trusted?

★★★★★
Bezy is a 3 Star trusted casino.
1. UKGC License

Jumpman Gaming Limited holds UK Gambling Commission license number 39175, which covers Bezy.

2. UKGC Fines

In May 2022, Jumpman Gaming chose to make a payment of £500,000 instead of facing a formal financial penalty. This decision was made following their violation of UKGC regulations pertaining to anti-money laundering measures and customer interaction protocols.

3. Customer Service

Bezy exclusively offers email as the sole means of contacting their customer support.

4. Trustpilot Score

N/A – Bezy is listed on Trustpilot, but hasn't yet been reviewed.

5. Company Location

Jumpman Gaming Limited is headquartered on the island of Alderney, located in the Channel Islands.

6. Visible T&C's

The promotions offered at Bezy are accompanied by clearly stated terms and conditions, ensuring transparency for players.

7. Social Media Presence

Bezy has accounts on Facebook and Twitter, but hasn't used either since 2021.

8. Number of Sister Sites

The Jumpman Gaming network contains over one hundred Bezy sister sites.

9. Games portfolio

A handful of live dealer games plus more than 650 online slots.

10. Gamstop links

Among the many logos featured in the footer of Bezy, you can find the GamStop logo included. It works as a link.

Overall SCORE >

★★★

★★ – 3/5 Stars
Bezy Review 2023
Bezy is one of the most unique casinos on the entire Jumpman Gaming platform – and given the size of this operator's network, that's really saying something. Its retro comic book style sets it apart from the Bezy sister sites, and its name is no less unusual. This iGaming site isn't called Bezy Casino or Bezy Slots – it's simply called "Bezy." We're not sure what the word is supposed to mean unless the casino is intent on becoming your "bezy" mate. Is there substance to go with its unquestionable sense of style, though? Let's take a look.
Bezy Welcome Promotions
Bezy welcomes its players with an intriguing bonus system that is sure to pique the interest of both seasoned and novice gamers alike. Instead of the conventional matched deposit or a set number of free spins, Bezy invites new players to take a spin on their special Bezy bonus wheel. This wheel is a veritable cornucopia of prizes, with the most enticing reward being a whopping 500 free spins on the ever-popular slots game Fluffy Favourites. However, the wheel also harbours a touch of risk, as some segments offer no prize at all. This element of unpredictability adds a dash of excitement to the welcome bonus. To qualify for a spin on this wheel of fortune, players must make a minimum first deposit of £10. Be very aware when taking your spin that no matter how many free spins you end up with, you'll still be dealing with a wagering requirement of x65 against all winnings.
Other Promotions
Beyond the initial welcome bonus, Bezy Casino continues to shower its players with a plethora of ongoing promotions. The casino operates a well-structured loyalty program based on the collection of trophies. These trophies can be earned through various activities, and for every five trophies collected, the bonus wheel is brought out for another spin. With each subsequent spin, the number of potential free spins increases, adding an escalating sense of anticipation. Once a player has amassed 200 trophies, they are inducted into the prestigious Bezy 200 Club and receive an Amazon voucher as a token of appreciation. The casino also regularly updates its promotions tab with fresh offers, ensuring a constant stream of opportunities for players to boost their gaming experience. Again, though, the wagering requirements might suck out a lot of the fun for some players.
Pros and Cons of Bezy
Pros:
Bezy Casino stands out from the crowd with its distinctive comic-like theme, reminiscent of the vibrant and nostalgic world of 1980s comics like The Beano and Dandy. This unique aesthetic infuses the site with a sense of fun and engagement that sets it apart from many other online casinos. The casino also boasts a wide range of games, including over 500 slot games from industry giants like Microgaming, Pragmatic Play, and NetEnt. In addition to slots, Bezy offers classic casino games like blackjack and roulette, both in standard and live versions, as well as interactive bingo games.
Cons:
The site's customer support is only available via email, which can lead to delays in response times. Additionally, the withdrawal process can take up to six days, which is longer than many other online casinos. The other Bezy sister sites are subject to the same terms and conditions, but that's neither here nor there – they're still too slow by modern standards. The site's welcome bonus, while unique, also carries the risk of winning nothing, which may not appeal to all players. Even if you do win, the wagering requirements attached to it are far too high.
Top Games at Bezy
The homepage of Bezy claims that the casino offers more than five hundred slots games. We think it might be under-selling itself. If we assume that Bezy comes with the same selection of slots as the Bezy sister sites – which is a virtual guarantee – then the true number should be closer to seven hundred. There are live dealer games to play with too, but the top games at Bezy are all slots. Here are some of the highlights.
Big Bass Bonanza: This is a fishing-themed slot game developed by Reel Kingdom. It features five reels and ten paylines, with an RTP of 96.71%. It's a high-volatility game, which means it's designed for players who enjoy the thrill of chasing big wins, even if they come less frequently. It's such a famous slots game by now that we doubt you need us to tell you anything else about it, but the good news if you enjoy the game is that there are several sequels to consider, and most of them are available at Bezy.
9 Pots of Gold: This slot game, developed by Gameburger Studios, is inspired by Irish folklore and the mythical luck of the Irish. It has five reels and 20 paylines, with an RTP of 96.24%. It's a medium volatility game, offering a balance between the size and frequency of wins. If you think this slots game is a little familiar, it might be because it's a carbon copy of 9 Masks of Fire, albeit with a different theme. Given the success of that slots game, we can't really blame Gameburger Studios for trying to get more mileage out of the same concept.
Eye of Horus: Developed by Reel Time Gaming, Eye of Horus is an Egyptian-themed slot game and is considered by many to be one of the true classics of the enormously popular genre. It has five reels and ten paylines, with an RTP of 96.31%. This is another low to medium-volatility game, making it suitable for players who prefer a steady stream of smaller wins while waiting in the hope for a bigger one to turn up. Eye of Horus might be a little dated by modern standards, but it's still a firm favourite with thousands of players, as evidenced by its prominent placement at Bezy.
Withdrawal Processing & Support
Bezy offers a variety of deposit and withdrawal options, including major debit cards and e-wallets like Skrill, Neteller, and PayPal. The minimum deposit or withdrawal is £10. When it comes to withdrawals, there is a mandatory pending period of three days. It's long, and it can't be sped up or bypassed even if you've fully verified your account with identification documents. Even after this, it can take up to three additional days for the funds to clear in your chosen account, making the total potential waiting time six days. Plenty of players will think that's far too long a wait, and we can't say we disagree with them.
Customer Services & Licensing
You'd best hope you never find yourself in need of customer support at Bezy. If you do, you only have one option for getting in touch with the casino – sending an email to [email protected]. The casino doesn't even offer any guidance about how long it might take for the support team to get back to you. There's an FAQ section, but that only covers common queries and is of no use to you if you have an individual problem.
Jumpman Gaming is licensed under the UK Gambling Commission with license number 39175, which covers Bezy. However, the operator's license history is not without its issues. In May 2022, they made a settlement payment of £500,000 instead of receiving a regulatory fine. For more detailed information about the issues that led to the settlement, please refer to the information table provided above. The same licence covers all of the Bezy sister sites.
Bezy – The Verdict
Bezy has most of the Jumpman Gaming Limited casinos beaten when it comes to style, thanks to its comic-like theme. The loyalty program means that players who stick around are rewarded for doing so. However, the limited customer support options and lengthy withdrawal process is a mood killer. Without improvements to these systems, which are fundamental to the success of any good casino, it can't be thought of as a genuinely world-class iGaming site.