BingoTG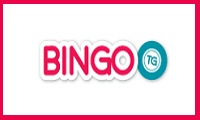 BingoTG sister sites include The Phone Casino, Red 7 Slots, Vegas Moose and Free Daily Spins.
BingoTG (bingotg.com) is operated by Small Screen Casinos Limited of Inchalla, Le Val, Alderney, Guernsey, GY9 3UL
 Sites like BingoTG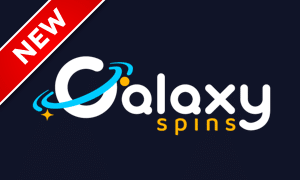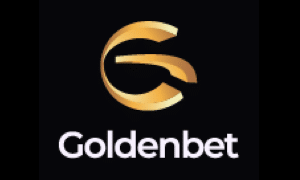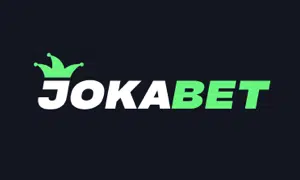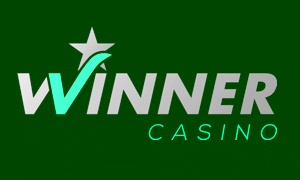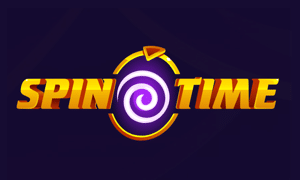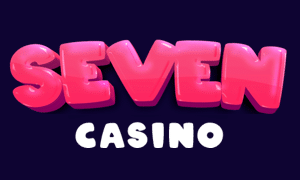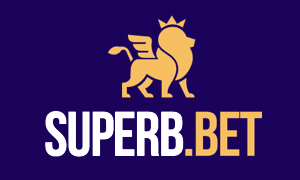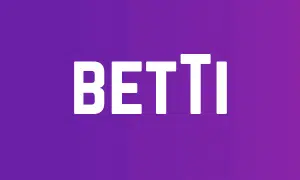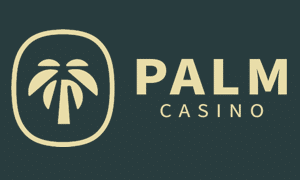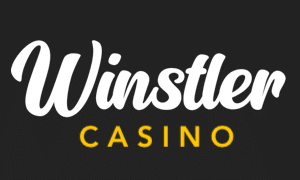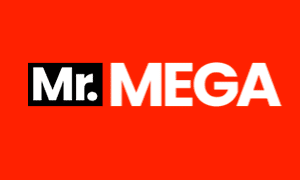 BingoTG Sister Sites
There used to be more than fifty BingoTG sister sites. Those days are long gone. Back when Small Screen Casinos Limited launched, the idea of an iGaming site being tailored for a small screen or mobile display was still fairly novel. The novelty wore off years ago as every other casino operator caught on to the idea, and so some of the more niche BingoTG sister sites – Windows Phone Casino, for example – have bitten the dust. Even BingoTG bit the dust once, and yet has been revived. The four BingoTG sister sites you're about to see, though, have never needed reviving as they've all demonstrated excellent staying power.
Phone Casino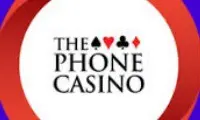 Phone Casino, or "The Phone Casino" to give the site its full title, is the undisputed flagship of the BingoTG sister sites range. It's also the template. All the other casinos on the Small Screen Casinos Limited network are, to a greater or lesser degree, based on The Phone Casino. That covers everything from the basic layout of the sites to the games that they come with and even the promotions that they offer. As we've mentioned above, most of the casinos that focused on being "for phones" died a death many years ago, but the very best of them have managed to find ways to keep on ticking. The Phone Casino, with its generous free spins welcome promotion, hasn't only survived – it's thrived. However, it might not be the best option for you if you're looking for BingoTG sister sites on account of the fact that it doesn't have any bingo to offer you.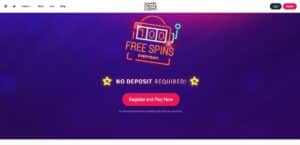 Free Daily Spins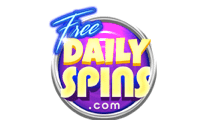 There are, as we've already covered, strong similarities between the BingoTG sister sites. They're not similar to BingoTG in that BingoTG is the only iGaming site on the platform that specialises in bingo, but they're similar to each other. That's what happens when a casino operator – Small Screen Casinos Limited in this instance – opts to use a fairly rigid template-based design when putting its casino sites together. The similarities between The Phone Casino and Free Daily Spins are obvious from the briefest of glances at the homepages of both casinos. In fact, you might have to double-check to make sure that you've actually switched sites at all if you're moving between one casino and the other. Free Daily Spins has built its whole identity around its free spins offer, which would be fine if it weren't for the fact that the same promotion is available at all of the other BingoTG sister sites, too.
Red 7 Slots
Red 7 Slots describes itself as "the home of slots," which is only true to the extent that it's home to the exact same range of slots you'll find at The Phone Casino. In terms of both its names and the appearance of its logo, Red 7 Slots is a little more "classic" in its approach than the other BingoTG sister sites. Boil it down, though, and you'll find that it's another identikit site. All of these casinos have been built around a long-standing central promotion of "up to" one hundred free spins per day. Players may find that actually achieving one hundred free spins per day is the exception rather than the rule, but the possibility is there. The classic feel at Red 7 Slots extends to the slots that it chooses to highlight on its homepage, which are of a fine vintage. You won't find too many online casinos that showcase the likes of Gold Train or Joker's Jewels these days.
Vegas Moose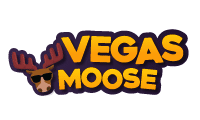 It's not true to say that an animal mascot will brighten up even the dullest of online casinos every time, but it's definitely true more often than it isn't – and Vegas Moose was never the dullest of online casinos to begin with. This is easily the most charismatic of the BingoTG sister sites, and that's all down to the presence of a particularly memorable mascot character. It's a Vegas Moose by both name and nature, by which we mean it's a cartoon moose dressed up like Elvis Presley as he appeared during his legendary Las Vegas run in the 1970s. That single addition makes Vegas Moose stand out from the rest of the range. If you were to take it away, though, you'd very quickly notice that Vegas Moose is, yet again, a clone of The Phone Casino. Broadly speaking, the casinos on this operator's platform provide the illusion of choice rather than genuine variety.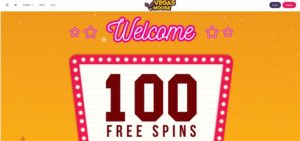 Can BingoTG Be Trusted?

★★★★★
BingoTG is a 3 Star trusted casino.
1. UKGC License

Bingo TG holds UK Gambling Commission licence 39397 via its operator, Small Screen Casinos Limited.

2. UKGC Fines

Small Screen Casinos Limited has a clean record with the UKGC. There are no fines on file.

3. Customer Service

BingoTG offers nothing beyond an email address for customer support.

4. Trustpilot Score

N/A – BingoTG isn't listed on Trustpilot.

5. Company Location

Small Screen Casinos Limited is based in Guernsey in the Channel Islands.

6. Visible T&C's

The welcome promotion that appears on the homepage doesn't have visible terms and conditions attached – players have to scroll down to find them.

7. Social Media Presence

BingoTG isn't on Facebook, but posts occasionally on Twitter.

8. Number of Sister Sites

There are four BingoTG sister sites on the Small Screen Casinos Limited network.

9. Games portfolio

Plenty of bingo rooms, plus a few hundred slots.

10. Gamstop links

The GamStop Logo is clearly visible in the footer of BingoTG. It works as a link to the organisation's website.

Overall SCORE >

★★★

★★ – 3/5 Stars
BingoTG Review 2023
It's hard to compare BingoTG to any of the BingoTG sister sites. They're all online slots and casino sites. BingoTG is a bingo website, and it's the only one of its kind on its home network. That means it has to be assessed on its own individual merits – which is precisely what we're going to do in this review.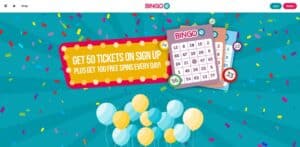 BingoTG Welcome Bonus
The splash banner in the middle of the BingoTG homepage is very clear in what it says – fifty free bingo tickets for every player who signs up, plus up to one hundred free spins on the site's casino games each day they log in. The promotion excludes anyone who's ever played at any of the BingoTG sister sites before, though, so if you're coming here from Vegas Moose or The Phone Casino, you can forget it. If you're not, though, you'll get fifty free tickets for the MegaBall Live Bingo game. Each ticket has a value of 10p. Players can increase that if they wish, but increasing the value means they'll end up with fewer than fifty tickets in total. The maximum cashout from the welcome promotion is a miserly £10, but there are no wagering requirements attached to the promotion.
Other Promotions
Rather than dealing with the "100 Free Spins" part of the welcome promotion above, we're listing it here because it's an ongoing offer. It sounds fantastic – up to 100 spins per day for everybody, no deposit required – but things sadly aren't quite so simple. What players actually receive is two free entries per day into a special free game at BingoTG. Playing the game determines how many free spins players receive, and the number will almost always be considerably lower than one hundred. It's still something for nothing with no wagering requirements or other strings attached, though, and so the promotion is not to be sniffed at.
Pros and Cons of BingoTG
Pros:
We've just covered this above, but the biggest positive at BingoTG is that it's an iGaming site that offers genuine freebies. The promotions come with no wagering requirements attached, which is a rarity in this day and age.
You don't even need to make a deposit at BingoTG to win money from the site. If all players want to do is take advantage of the daily free offer and cash out anything they win from it, they're free to do so.
Cons:
Customer support at this site is weak. There's no telephone number or live chat facility, so all players can do is send an email and wait for a reply.
One of the few bits of information that BingoTG provides about its withdrawal process is that there's a £1 fee applied to each transaction. It's not exactly a fortune, but it's an irritation that doesn't need to be there. It makes the site look cheap.
Top Games at BingoTG
At almost every other online casino or bingo site on the internet, you'll find a selection of top games on the site's homepage. Showcasing the best games available is what a lot of iGaming sites rely on to bring customers through the door. BingoTG doesn't agree with that philosophy. Amazingly, you can't browse any of the site's bingo games or slots until you've created an account and logged in. BingoTG must hope that the wager-free welcome promotion is enough to get players hooked.
The consequence of this curious decision is that new players are totally in the dark about what the site does or doesn't offer. We have scraps of information – we know, for example, that the top bingo game at the site is called Megaball Live Bingo, and we also know that Reels of Luck, Wonga Wheel and Crazy Jewels are among its 600+ slots because they're mentioned on the BingoTG "About Us" page. There's also a passing mention of baccarat, poker, blackjack and roulette, so it sounds like BingoTG ticks all the boxes that you'd hope for it to tick. It's just a shame that we have to use our imagination to picture what else might be there.
Withdrawal Processing and Support
Finding a way to pay or make a deposit with BingoTG shouldn't be an issue. All UK-registered debit cards are approved, Paysafe cards are there as an option, and there's support for Skrill e-wallet users and those who like to use Trustly's instant bank transfers. Curiously, there's no support for other e-wallets. BingoTG claims that it will soon add support for Apple Pay, Google Pay and Amazon Pay, but the notice that makes the claim has been there for a while. BingoTG doesn't publish guidance about how long it does or doesn't take to process a withdrawal request, but it does state that a "nominal" £1 charge is applied to all withdrawals. There's no need for that charge in this day and age, and publishing information about the charge without publishing information about timescales doesn't reflect well on the site.
Customer Service & Licensing
We get the impression that the situation with customer support at BingoTG is supposed to be a lot better than it actually is. When you open the "Support" tab, there's a telephone icon accompanied by the headline "Call Us." Unfortunately, there's no telephone number listed. That might be an oversight, but it's a bad one if so. As there's no live chat service, the only route open to players is to email [email protected] and wait for someone to reply. The hours of support are given as 9am-10pm Monday to Friday, and midday-8pm on weekends.
BingoTG is covered by the UK Gambling Commission licence that Small Screen Casinos Limited holds under account no. 39397. The operator's track record with the regulator is spotless; there are no fines or other disciplinary issues attached to its permanent record.
BingoTG – The Verdict
BingoTG is an iGaming site that's been redeemed from the flames. Its previous URl, bingotg.co.uk, still redirects to The Phone Casino following the closure of the original site several years ago. Quite why Small Screen Casinos Limited decided to bring it back with a new web address, but provide it with no fanfare or promotion, is unknown. What we do know is that BingoTG could be doing a lot better. Charging people for withdrawals will never make an iGaming site any friends, and the lack of customer support available is likely to compound that issue. Its worst offence, though, is not telling players about any of the games or bingo rooms that might be waiting for them once they've registered. The generous bonuses at the site might make up for some of those shortcomings, but not all of them.