BinkBet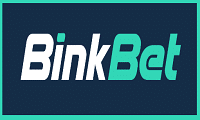 BinkBet sister sites include Dafabet, VBet, ManBetX, Ava Bet, Pixie Bet and XtremeWin.
BinkBet (binkbet.co.uk) is operated by SCGO Limited, Luxe Pavilion 2nd Level, Diamonds International Building, Portomaso, St. Julians, STJ 4010, Malta.
Sites like BinkBet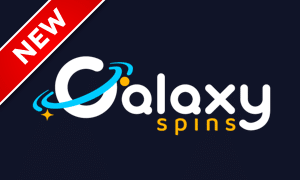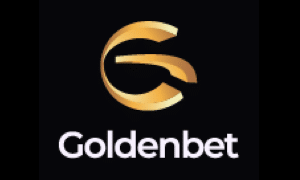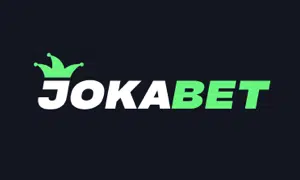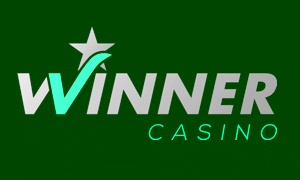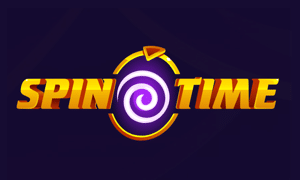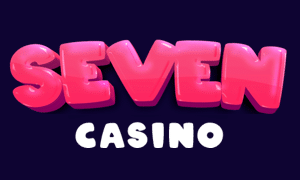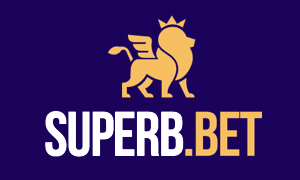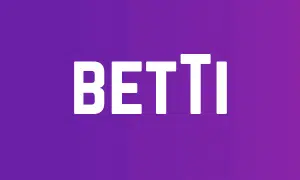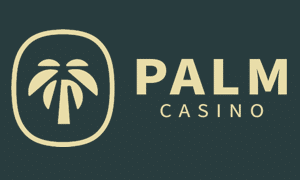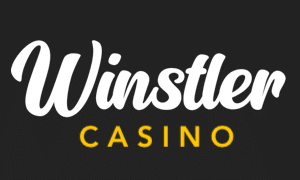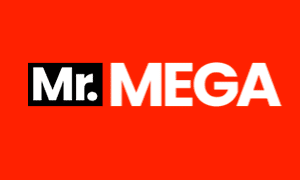 BinkBet Sister Sites 
It's a new era for the BinkBet sister sites. The casino network that this site belongs to used to be called Vivaro Limited, but in 2023, Vivaro Limited became SCGO Limited. It's a less snappy name, but the change has come at the same time as a period of growth. Several new sites have been added to this network since the start of 2023, and BinkBet is one of them. We've picked out the very best BinkBet sister sites for you below. See our dedicated page for the operator to see a complete list.
VBet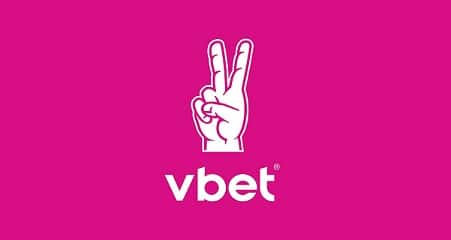 If we're talking about BinkBet sister sites – which we are – then the only place that VBet can be ranked is first. This is the flagship of the SCGO Limited platform, and is the foundation stone of the entire network. As a brand, VBet and Vivaro are almost inseparable. Both came into existence at the same time in the mid 1990s, which is when the company was founded in Armenia by an entrepreneurial pair of brothers. VBet shops soon sprang up all over Armenia, later spreading into Germany and then finding their way online.
Since then, VBet has become quite the force in the sports betting world. It hasn't become as big in the UK as it has abroad, where it's a principal sponsor of AS Monaco in the French football league, but it's slowly gaining traction in the UK as well. With ongoing cashback offers and a host of other promotions, you might find that VBet is more than a match for your usual favourite betting site. It's not just the kingpin of the BinkBet sister sites because it's the oldest; it's also the best in the eyes of a great many players.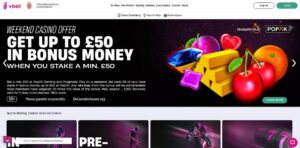 ManBetX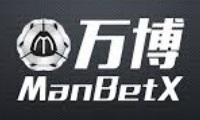 ManBetX isn't the kind of name that rolls off the tongue easily – we're not even entirely sure how it's supposed to be pronounced – but it's managed to achieve a limited breakthrough in the UK market anyway, thanks to the fact that it's been a long-term primary shirt sponsor of Wolverhampton Wanderers in the English Premier League. Football sponsorship deals are about to become a thing of the past in England thanks to new rules, but ManBetX managed to make hay while the sun was shining in that regard. It's not the most visually impressive sports betting site we've ever seen, but that scarcely matters so long as it's attracting players – and it attracts more players than most of the BinkBet sister sites do.
The sportsbook you'll find at most of the SCGO Limited betting sites is the same. That means the various BinkBet sister sites have to find other ways to stand out. In the case of ManBetX, it has a sports news section to keep players up to date with all the latest happenings in their sport of choice. Unfortunately, updates appear to have permanently stopped in March 2023. We're not sure why.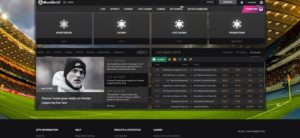 Ava Bet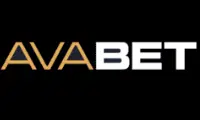 The name "Ava Bet" doesn't make a lot of sense until you say it out loud. Try it yourself. That's right – it's a clever way of saying, "Have a bet." This little bit of wordplay gives Ava Bet a sense of personality that's sadly lacking at far too many of the BinkBet sister sites. It's just as well that the name gives the site a sense of personality, though, because there's nothing about the appearance of Ava Bet's homepage to make it stand out. Even if you're someone who prefers their betting sites to be dressed for business rather than pleasure, you're likely to find that this one is a touch too plain.
What Ava Bet lacks in attractiveness, it tries to make up for in options. Most people who come to Ava Bet will do so to bet on sports, which is the same reason that people come to any of the BinkBet sister sites, but you don't have to stop there if you don't want to. The site also offers a casino, a live casino, e-sports and virtual sports betting, and a whole lot more on top.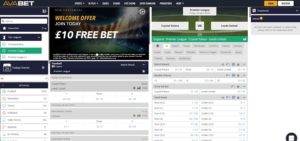 Dafabet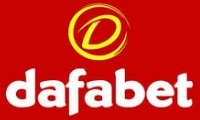 Other than VBet, all of the betting sites and casinos among the BinkBet sister sites are "white label" sites, which means that SCGO plays a key role in building them, but someone else is involved in running them. Of the ever-increasing number of white-label sites on the platform, Dafabet is the best known. Much like ManBetX, Dafabet owes its fame to a well-chosen series of football sponsorships. If your football league of choice is the English Premier League, you'll have seen the Dafabet name and logo adorn the shirts of Bournemouth, Aston Villa, Leeds United and Sunderland. If you're a Scottish football fan, on the other hand, you'll know Dafabet for its sponsorship of Celtic.
Without wishing to state the obvious, elite-level football shirt sponsorships aren't cheap. The fact that Dafabet has so many of them suggests that whoever SCGO's white-label partner in the running of the site is has deeper pockets than whoever's behind the other white-label BinkBet sister sites. In terms of what's actually available at the Dafabet website, though, it doesn't offer any more or less than any of the operator's other options.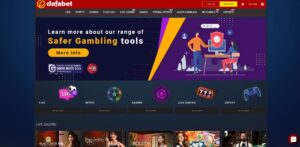 Can BinkBet Be Trusted?

★★★★★
BinkBet is a 3 Star trusted casino.
1. UKGC License

BinkBet is covered by UK Gambling Commission licence 44662, which is held by SCGO Limited.

2. UKGC Fines

After a compliance assessment that completed in January 2023, SCGO Limited made a settlement payment of £337,361 and had further conditions attached to its operating licence after being deemed of breaching licence conditions governing anti-money laundering and social responsibility measures.

3. Customer Service

The only way to contact BinkBet is via a contact form on the website.

4. Trustpilot Score

BinKbet's average Trustpilot rating is 2.5 out of 5.0, but the site has been reviewed fewer than 50 times.

5. Company Location

SCGO Limited, formerly Vivaro Limited, is a Malta-based company.

6. Visible T&C's

Promotions at BinkBet are given with their associated terms and conditions attached.

7. Social Media Presence

BinkBet is active on both Facebook and Twitter.

8. Number of Sister Sites

SCGO Limited operates six BinkBet sister sites at present.

9. Games portfolio
While BinkBet should be assessed as a sports betting site, it also offers casino, live casino, virtual sports and e-sports betting.
10. Gamstop links

The GamStop logo and link is plainly visible at the bottom of the BinkBet homepage.

Overall SCORE >

★★★

★★ – 3/5 Stars
BinkBet Review 2023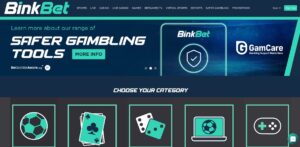 BinkBet Welcome Promotions
There's a welcome promotion available to all sports bettors at BinkBet, but you have to make a bet to earn a bet. To qualify for the promotion, deposit and spend £10 as a single bet on any sporting contest with odds of at least 1.4. Whether you win or lose, you'll receive two free £5 sports bets plus twenty free spins on one of the top slots in the BinkBet casino. The spins are played with a value of 10p per time, and anything you might be fortunate enough to win from them comes free of any wagering requirements.
If you'd rather use the BinkBet casino than its sportsbook, the site has a separate welcome promotion for you. Once again, players first need to register with BinkBet and select the casino welcome bonus before making a first deposit of at least £10. In return, they receive fifty pounds' worth of free spins with a value of 10p per spin. The spins are credited over five days and are restricted to certain slots. Wagering requirements for winnings from this promotion are set at a reasonable x35, with an upper limit of £1000 on winnings.
Ongoing Promotions
The combination of a reasonable sports betting welcome promotion and a reasonable casino welcome promotion set the tone well for new players at BinkBet, but unfortunately, there's almost nothing to follow them up. The only other promotion listed at BinkBet at the time of our visit to write this review was an "Acca Sports Special Free Bet." That's an always-in-play offer to get 25% of your stake back as a free sports bet worth up to £25 in the event that your Acca bets go down by one leg. It's nice to have, but it's fairly insubstantial.
BinkBet Pros and Cons
Pros:
The welcome promotions at the site are well-formulated and come with fair and reasonable terms and conditions. The upper limit on bonus wins is higher than you typically see from free spins welcome promotions.
The sportsbook is thorough and well-balanced, which we've come to expect from the BinkBet sister sites on the SCGO Limited platform.
Cons:
A modern betting site – especially one launched as recently as BinkBet – should offer live chat customer support as the bare minimum. Leaving customers with only an email address to get in touch isn't enough.
The lack of ongoing promotions or a VIP reward scheme means there's little to keep players interested in BinkBet for the long term. The site welcomes players in well but doesn't do much to keep them.
Top Games at BinkBet
Talking about the "top games" at BinkBet would be the wrong way to assess the site. While we're sure that the people behind BinkBet would thank us for pointing out that there's a casino and a live casino here and support for e-sports and virtual sports betting, none of those things are BinkBet's bread and butter. This two-tone blue betting site was designed for sports betting, and the sportsbook is BinkBet's heart and soul.
From the way the BinkBet homepage is laid out – which we'd have to say isn't the most aesthetically pleasing arrangement we've ever seen – we'd say that football is the top sport at the site. That's not just because a football is the logo for the sportsbook, although you could take that as a clue. It's because the "Upcoming Events" betting section in the centre of the homepage defaults to the latest football fixtures, even if those fixtures are "only" U21 or minor league games. Tennis takes second billing at BinkBet, after which basketball, cricket, and baseball round out the top three. The presence of basketball and baseball so high up the list suggests that BinkBet may have been designed for an international audience; both are minority-interest sports in the UK.
Withdrawal Processing and Support
The FAQ at BinkBet isn't as thorough as it probably should be. That means we're thrashing about in the dark a little to find out which withdrawal methods the site supports and how long it might take to receive those withdrawals. Going off the logos in the BinkBet website's footer, it seems the site supports Mastercard and Visa if you want to use a debit card. From there, your e-wallet options are MuchBetter, Skrill, ecoPayz, Neteller or PayPal. The final option is Trustly's instant banking service. According to the vaguely-worded FAQ, withdrawals should be funded within two to three working days following a request. Instant withdrawals aren't on the agenda here.
Customer Support and Licensing
BinkBet simply doesn't do enough in terms of the customer support that it offers. The only way for players to contact the site is through a contact form on the website or by emailing [email protected]. Telephone support isn't supported, nor live chat.
All of the BinkBet sister sites (plus BinkBet itself) are covered by the UK Gambling Commission licence issued to SCGO Limited under account no. 44662. It's not a clean licence. The UKGC completed a compliance assessment on the operator in January 2023 and concluded that mistakes had been made in its handling of anti-money laundering measures and social responsibility obligations. Rather than facing a formal fine, the operator voluntarily paid £337,361 and accepted the imposition of further conditions on its licence. It's since changed its name from Vivaro Limited to SCGO Limited, which might have been an attempt to gain some separation from the issue.
BinkBet – The Verdict
If you were shown the BinkBet website without any further information and were asked to guess which year the site launched in, you'd probably say 2015 or earlier. It's a blocky, ugly thing, and it's hard to believe that it's a product of the 2020s. That's a shame because it's easily a match for most of the BinkBet sister sites when it comes to the sportsbook it contains and the quality of some of the promotions that it offers. That being said, you're up the creek if you need assistance at BinkBet because of the lack of real customer support. None of the site's positive points make up for that shortcoming.
What are players saying about BinkBet?
Here are our condensed / readers digest summaries of recent player reviews of BinkBet.
19-Jun-2023 by RP:
This is an embarrassingly bad site. I signed up, verified all my details, and started betting. My account was locked within days. When I asked why, I was told it was because I hadn't uploaded any ID, which I had. I sent it all again, but they never replied to me or unlocked my account. – source: TrustPilot
06-Jun-2023 by Andy:
They didn't honour the sign-up bonus they advertise even though the qualifying bet I made fit the criteria perfectly. When I followed up on it, I received disgraceful customer service. I've now closed my account. – source: TrustPilot
29-May-2023 by Carina:
BinkBet waited until I won something and then decided to ask me for ID. I have a UK National Identity card, but they refuse to accept it even though it appears on their list of acceptable ID. I'm furious. – source: TrustPilot
17-May-2023 by Brae:
I signed up to BinkBet and set off my ID to get verified. I then received the welcome email but noticed I couldn't make any deposits. The site then auto-logged me out, and I've now been blocked. It's another site to avoid. – source: TrustPilot
16-May-2023 by Paul:
BinkBet blocked my account literally within seconds of me signing up. – source: TrustPilot
16-May-2023 by Ricky:
I, like several other reviewers, found that my account was closed immediately after I registered. I haven't been told why. It's a waste of time trying to play here when there are so many good bookies out there to use instead. – source: TrustPilot
12-Apr-2023 by Robbie:
BinkBet is a scam. One of the BinkBet sister sites is VBet, and it behaves in the same scammy way as VBet. I closed my account after wasting my time trying to work out why my deposits were blocked. – source: TrustPilot
10-Apr-2023 by Nick:
What an awful betting site. I was asked for documentation when I signed up, which I sent almost immediately. They then closed my account "because I hadn't provided documents."– source: TrustPilot
27-Mar-2023 by Sam:
Using BinBet has been a disappointing experience. I did everything I was supposed to do to qualify for the welcome promotion, but I didn't get what was advertised. The one free bet I did receive was voided before the event even started, and I didn't get a replacement. I tried to speak to three different people on the customer support team about it but got nowhere. Abysmal. – source: TrustPilot
23-Feb-2023 by Sean:
For a new bookie, BinkBet is genuinely brilliant. It's easy to use, and the odds that it offers are great. I made good use of the couple of free bets it gave me when I signed up. – source: TrustPilot