Players Club VIP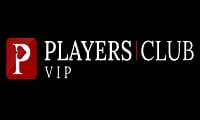 Players Club VIP sister sites include Anonym Bet, Ultima Casino, Blood Moon, Bruce Pokies, SlotsNBets and more.
Players Club VIP (playersclubvip.co) is operated by Bruce Affiliates from Curacao.
Sites like Players Club VIP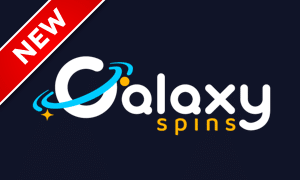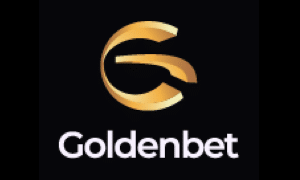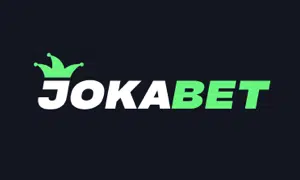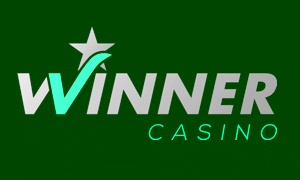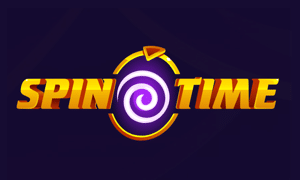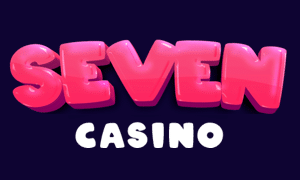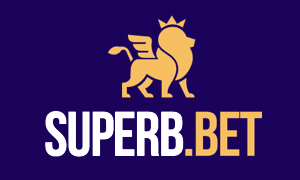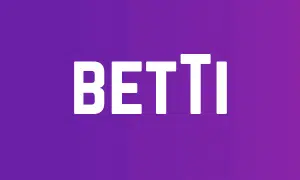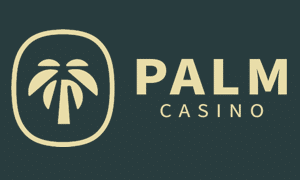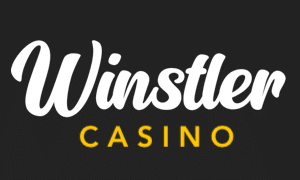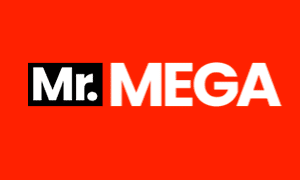 Players Club VIP Sister Sites
PLAYERS CLUB VIP IS NOT COVERED BY A UK GAMBLING COMMISSION LICENCE.
The sister sites of Players Club VIP, managed by the increasingly large Bruce Affiliates casino network, are based and, presumably,  licensed in Curacao. These casinos generally have a positive standing among their users, but they face a shared challenge: they are not ideally suited for UK-based players due to regulatory concerns. Curacao's regulatory authority is known for its barely-there approach to licensing and oversight, which raises questions about the level of scrutiny applied to the casinos it licenses. This observation isn't meant to question the integrity of any of the specific Players Club VIP sister sites. Instead, it serves as a word of caution. Those considering playing at these casinos should be fully aware and prepared to embrace the potential risks involved in such a choice.
Anonym Bet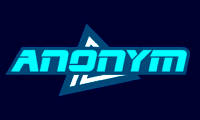 Anonym Bet might have the first half of the word "anonymous" in its name, but that doesn't mean it's an anonymous casino. There's more to the theme of Anonym Bet than there is to the themes of most of the Players Club VIP sister sites, but we're having a hard time trying to come up with the words to describe it. On one of the banners on the casino's homepage, a character straight from the pages of "Alice in Wonderland" stands right next to a character from the "Halo" video game series. That bizarre juxtaposition hopefully gives you a feel for how weird things are at Anonym Bet. If you can abide the strangeness, you'll find that Anonym Bet offers sports betting and a live casino along with plenty of slots, and even a dedicated area for watching and betting on live horse racing. The promotions here aren't as strong as you'll find elsewhere on the network, though.
Ultima Casino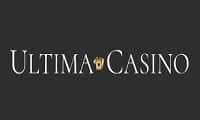 Will you come away from Ultima Casino thinking you've just found the ultimate casino, which is the intent suggested in its name? If we're being honest, probably not. However, will you come away from Ultima Casino feeling like you've just played at one of the best Players Club VIP sister sites? The chances of that outcome are significantly higher. Ultima Casino provides players with the same array of iGaming options that we've just seen at Anonym Bet – minus the live racing section, sadly – but it makes up for the loss of that section by significantly boosting the value of its promotions. Most of the promotions at Anonym Bet offer three-figure rewards. Almost all of them go up to four figures at Ultima Casino. The core selection of games rarely changes across this casino network, but you can separate the stronger Players Club VIP sister sites from the weaker ones by comparing their welcome promotions. Ultima Casino performs well in that respect.
Bruce Pokies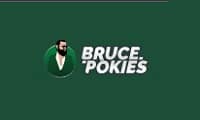 If you paid close attention to the information at the top of this page, you know that Bruce Affiliates is the casino operator behind all of the Players Club VIP sister sites. There's only one casino on the whole platform that carries the "Bruce" name and branding, and Bruce Pokies is the one. That automatically means we have to look at Bruce Pokies as the network's flagship site, and for the main part, it proves to be worthy of that billing. Bruce Pokies attempts to dazzle players with a vast portfolio of well over four thousand casino games plus the operator's signature sportsbook, thus ensuring that players can bet on almost anything they like. There's a greater focus on cryptocurrencies at Bruce Pokies than there is at the platform's other casinos too, so this might be the one to visit if crypto is how you like to pay and play. We're not sure why a Curacao-based iGaming company is so enamoured with the Australian theme, but we don't hate it.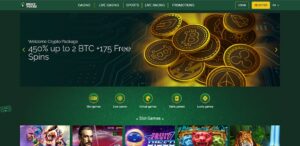 Blood Moon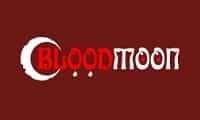 At Sister Site, we've explored countless online casinos on our mission to review them all, yet Blood Moon emerges as a standout, carving its own niche in a sea of Players Club VIP sister sites and the wider online casino world. Operated by Bruce Affiliates, Blood Moon taps into the allure of the horror genre, a strategic move considering the success of horror-themed slots like Immortal Romance and Blood Suckers. However, Blood Moon takes a unique turn, embracing the werewolf theme with a striking homepage banner featuring a fire-breathing werewolf. This creative approach sets it apart visually, but when it comes to the gaming offerings, Blood Moon aligns closely with its sister sites. The range of games and categories remains largely consistent across the network, meaning the choice between these casinos isn't about the variety of games but rather the thematic experience each one offers. If you like horror movies, you'll prefer this one.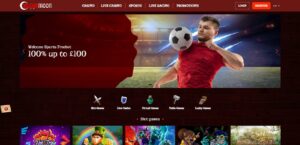 SlotsNBets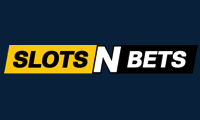 When you see a name like "SlotsNBets," you're within your rights to expect the site to be driven by sports betting. Sports betting is a big part of what SlotsNBets does, but it doesn't actually focus on sports betting any more than any of the other Players Club VIP sister sites do, which makes the choice of name an odd one. Another odd thing about SlotsNBets is that it doesn't have a theme. We've talked extensively about the unusual themes of some of the other Players Club VIP sister sites, but SlotsNBets is bland when it comes to its aesthetic. Does it have any positive attributes to make up for all of this? We're glad you asked; the answer is yes. The (potential) £3000 welcome promotion at SlotsNBets is a lot better than you'll get from almost any other casino on this platform, and there are more ongoing promotions here than there are at most of them, too.
Players Club VIP Review 2023
The VIP casino market is a crowded one, and any casino that attempts to enter it had better ensure that it has the games portfolio and the promotional tools to compete. Entering Players Club VIP is a contentious move given its lack of UK Gambling Commission licencing, but we've banged that drum already. In this review, we'll be focusing on Players Club VIP's strengths and weaknesses, but it's made life harder for itself already by choosing a name that raises our expectations of it. Let's see if this classy-looking casino is capable of delivering the goods.
Players Club VIP Welcome Promotions
Players Club VIP isn't short of promotions, but only two of them are marked for the attention of new players. We'll kick off with the casino bonus, because we suspect that playing traditional casino games is the main reason most players are drawn to this site. If it's your first time at Players Club VIP, you can claim a 222% boost on your first deposit up to a maximum value of £1000. The bonus is subject to a minimum deposit of £25, and the bonus funds can only be used on slots from specific providers. Not only is the cap of £1000 lower than you'll find at plenty of Players Club VIP sister sites, but the wagering requirement of x45 is significantly higher. We're not off to a great start.
The welcome promotion for sports bettors is easier to digest. Join Players Club VIP and place a bet of £25 or more, and you'll get a free bet of matching value up to a maximum value of £100. There are snags here too, though; the qualifying bet has to be placed on an event with odds of at least 1.70, and players have to contact the support team and request their free bet after placing the qualifying bet. If this were a true VIP casino, the process would be automatic.
Other Promotions
Given the name of the casino, you ought to be surprised that Players Club VIP doesn't have a VIP reward scheme. It does have plenty of other promotions, though, starting with the Casino Reload Bonus. This is a common perk at the Players Club VIP sister sites, and amounts to a 100% matched deposit bonus up to £1000 (minimum £25) which can be claimed up to ten times by every player. The wagering requirement is again x45. As generous as the bonus sounds, there are casinos on this network that allow players to claim a similar promotion multiple times per week, and with better wagering requirements.
Players who conduct their transaction with Players Club VIP using cryptocurrencies can claim a 500% matched deposit up to a maximum of £500 once per day, which is a far more generous proposal than the general reload bonus. The wagering requirements are better, too, coming in at x40. Regardless of whether you use crypto or not, there's a standing offer of five per cent back on all daily casino losses up to a maximum of £2000, and a wagering requirement of just x5 on cashback funds. Confusingly, the casino touts another cashback offer of 30% back on all losses up to £2000, but with a wagering requirement of x20. You have to contact the support team directly if you'd rather use that one.
Other promotions currently available at Players Club VIP include a combo boost for football bettors and a free spins boost for players using the casino. It's not uncommon for Players Club VIP to add and remove additional promotions at short notice, so it's a good idea to check the promotions page every time you visit the site if you want to be sure of never missing anything.
Pros and Cons of Players Club VIP
Pros: The casino looks the part of a luxury, VIP site. Everything looks clean, sharp and sophisticated. The vast array of promotions means that there's always something extra to play for or with, and the overall range of games and betting options is good. There's far more to do here than there is at the average Curacao-based iGaming site.
Cons: Some of the promotions appear to contradict each other, which is confusing. The terms and conditions attached to the promotions – especially the wagering requirements – aren't as favourable as you'll find at some of the Players Club VIP sister sites. The lack of clear information on the casino's website about how financial transactions are handled means that players can't be sure when their money is going to turn up.
Top Games at Players Club VIP
We've just praised Players Club VIP for the range and depth of its iGaming portfolio, so you should already know that there's a lot to do here. The portfolio is divided into casino games, live casino games, sports betting and live racing, but slots are featured before any of the other categories get a look in – they're right in the middle of the homepage. At the time of writing, these were the top slots at Players Club VIP.
Butterfly Staxx, a fantasy-themed slot by NetEnt, offers a serene gaming experience with its 5×4 reel layout and 40 fixed paylines. The game's enchanting atmosphere is enhanced by its magical visuals, featuring glowing butterflies and pretty tropical flowers. The slot includes captivating features like Wild Symbols, Stacked Symbols, Re-Spins, and Butterfly Spins (Free Spins), with a jackpot of 640 times your bet. The RTP stands at 96.8%, and its low to medium volatility means players can expect a higher frequency of smaller and mid-sized wins. Butterfly Staxx's betting range starts from £0.20 to £400, catering to a wide range of players. The focus is on the high-paying Butterfly symbol, which is central to the game's features, offering a tranquil alternative to more intense Vegas-style slots.
Fruit Shop, also by NetEnt, is a delightful fruit-themed slot that brings a burst of colour and a cheerful soundtrack to your gaming experience. Set on a 5-reel, 3-row grid with 15 betways, it allows bets ranging from 15p to £300 per spin across various devices. The game boasts an RTP of 94.05% and sits in the low to medium volatility range, making it a great choice for players who enjoy steady gameplay with a chance of significant wins. The highlight of Fruit Shop is its free spins feature, triggered by wins with higher-value symbols, and further enhanced by a 2x multiplier wild. The game's simplicity is its charm, offering a straightforward yet engaging experience. With a maximum win potential of 8,000 times your stake, Fruit Shop combines the classic appeal of fruit slots with modern features, making it a refreshing and potentially rewarding choice for slot enthusiasts.
Blood Suckers is a thrilling slot game by NetEnt (clearly a popular provider at this casino) that's not for the faint-hearted. With an exceptionally high RTP of 98% and low volatility, this game is a haven for those who prefer frequent, albeit smaller, wins. Set in a Victorian gothic era, it immerses players in a chilling adventure with garlic, crucifixes, and silver arrows as your only defence against the undead. The game unfolds on a 5×3 layout with 25 paylines, featuring symbols like garlic, bibles, and a crossbow with silver arrows, alongside spooky characters and vampires. The wild symbol, a vampire biting a girl, and the scary bride scatter symbol, both animate when active, adding to the game's ominous feel. The bonus game, where you stake vampires for cash prizes, and the free spins feature with a 3x multiplier, where you can win up to 900 times your stake, are the highlights of this spine-tingling slot.
Withdrawal Processing & Support
Players Club VIP paints a somewhat unclear picture regarding its withdrawal procedures, leaving players guessing about the specifics. The casino's FAQ section hints that withdrawal requests might take around two business days to process, but this isn't set in stone. Once the review is complete, the release of funds depends on the payment method used, ruling out the possibility of instant withdrawals. A notable limitation at Players Club VIP is the absence of e-wallets and services like Trustly, confining players to transactions via debit cards or cryptocurrencies. This constraint in payment methods could be a sticking point for players who prefer a more extensive range of options for their financial transactions.
Customer Services & Licensing
Players Club VIP primarily relies on live chat for customer support, but there's no guarantee it's always available. In instances where live chat isn't operational, the only alternative is to email [email protected] and await a response. However, the casino doesn't specify how long this might take, potentially leading to frustration, especially for time-sensitive issues.
As part of Bruce Affiliates and based in Curacao, Players Club VIP is in a region where many casinos claim to be licensed by Curacao eGaming. However, this regulator is often considered ineffective due to its minimal regulatory intervention. Unusually, Players Club VIP doesn't assert holding any such licence, leading to the assumption that it, along with the Players Club VIP sister sites, operates without any formal licensing. This lack of licensing should raise concerns about the casino's practices.
Players Club VIP – The Verdict
If Players Club VIP was presented as just another casino on the Bruce Affiliates platform, we'd be inclined to be kind to it. It isn't, though. Both with its name and with the suited-and-booted images of people it showcases on its homepage, Players Club VIP markets itself as a cut above its sister sites – but it isn't. Most of them have Players Club VIP beaten when it comes to the fairness of the promotions that it offers, and Players Club VIP doesn't do anything that its sister sites haven't already got more than covered. It's not a standout performer on its network, let alone a VIP iGaming destination.