Golden Lion
Golden Lion sister sites include Big Wins, Ocean Breeze Casino and Spicy Jackpots Casino.
Golden Lion (goldenlion.bet) is operated by Mad Entritanment DS DV, which is based in Curacao.
Sites like Golden Lion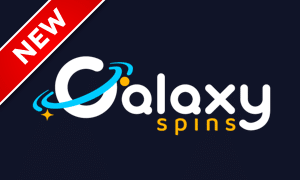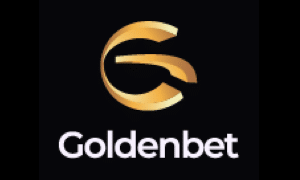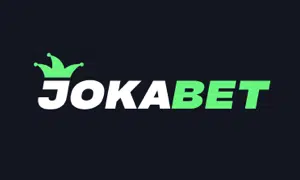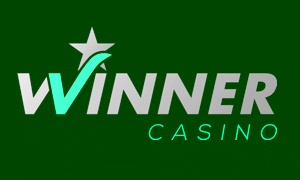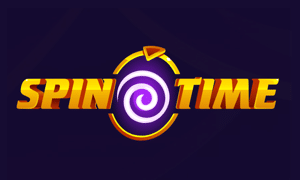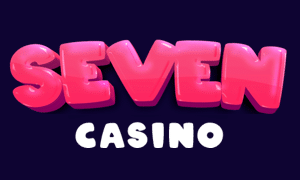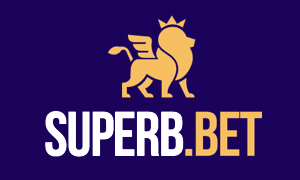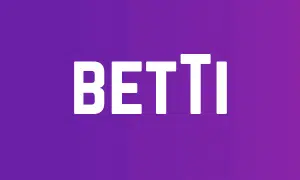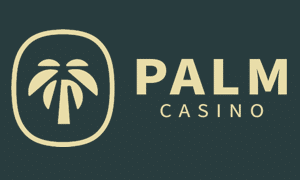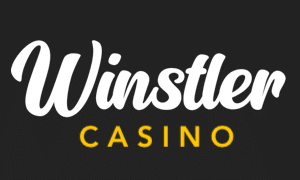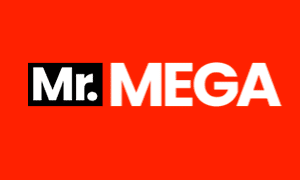 Golden Lion Sister Sites
GOLDEN LION IS NOT COVERED BY A UK GAMBLING COMMISSION LICENCE.
When you're dealing with Curacao-based casinos, it can sometimes be difficult to work out who owns or operates what. It isn't standard practice for operators based in the country to put their names on the casinos they create, and information from elsewhere is hard to come by. For those reasons, we can't be sure that we have all of the Golden Lion sister sites listed here. However, we do know that we have the very best of the Mad Entritanment DS DV casinos. That isn't a typo, by the way – that's genuinely how this operator spells its name.
With a quick disclaimer that none of the Golden Lion sister sites are covered by a UK Gambling Commission licence, and therefore UK players who play at them do so at their own risk, here are the top Mad Entritanment DS DV iGaming sites.
Big Wins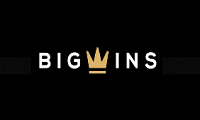 Our understanding is that Big Wins was one of the first casinos that this operator ever launched. That might make it the flagship or kingpin of the Golden Lion sister sites in the eyes of some players. As is so often the case with Curacao-based casinos, the welcome promotions at Big Wins are fairly generous. New players can claim up to £2000 as part of a 400% matched boost the first time they make a deposit with the casino, and there are follow-on offers from there to further sweeten the pot.
The sheer size of the welcome promotion means that Big Wins is generous at first, but it struggles to keep up with that spirit of generosity from there on out, which is a flowery way of saying that there aren't any other promotions at the casino. That's unusual by the standards of this network; most of the Golden Lion sister sites include at least a few basic promotions beyond the welcome bonus. There's no sports betting at Big Wins either, which is another thing that makes it lesser than Golden Lion. If all you're after is the simple thrill of slots or live dealers, though, Big Wins has got you covered.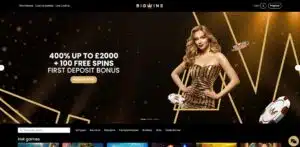 Ocean Breeze Casino
You only need to look at Ocean Breeze Casino once to realise that it comes from the same place as Big Wins and Golden Lion. Most of the Golden Lion sister sites were made using the same design template, and it shows in the way they're laid out. That's not necessarily a bad thing – the casinos are more than functional, and that's what matters the most – but it can make it feel like there isn't a huge amount of variety across the range. While the name "Ocean Breeze Casino" makes it sound a little like this casino ought to have a nautical theme, most of the site's visual cues come from Las Vegas.
The current welcome package at Ocean Breeze Casino offers more than six thousand pounds in bonus funds, which typifies the large sign-up bonuses that exist at most of the Golden Lion sister sites. The splash banner on the homepage is effectively an enormous advert for Starburst, which is an odd approach to take when the casino has so many other games it could be promoting, but the enduring popularity of Starburst speaks for itself. You'll find all the most popular games at the top of the grid on the homepage.
Spicy Jackpots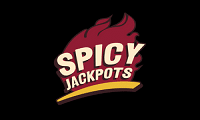 Spicy Jackpots shares some visual similarities with the other Golden Lion sister sites, but its point of emphasis is very different. Rather than being strictly a casino site, Spicy Jackpots is big on sports betting. That much is obvious from the presence of a footballer on the first splash graphic you'll see on the homepage. The footballer in question is England's Declan Rice, for those who care about such things. Despite making it very clear that sports betting is a big part of what Spicy Jackpots does, the best of its bonuses are related to its casino, and the bulk of the games available are slots.
There's a large section of the Spicy Jackpots homepage that's given over to results from the latest or ongoing tournaments that the casino stages, which is something else that sets it apart from other Golden Lion sister sites. This is a casino with a competitive element, and offers prize pools to its biggest and most successful bettors. The overall impression of Spicy Jackpots that we're left with is that it's a big, dynamic casino, even if the majority of the games that it offers can also be found at the other Golden Lion sister sites.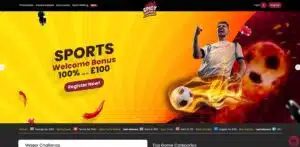 Golden Lion Review 2023
Golden Lion is a casino that has a disadvantage to overcome. It's not the only online casino out there called "Golden Lion." In fact, it's not even the only Curacao-based casino with the name. That doubtless creates some confusion in the marketplace. Golden Lion is, for our money, the better looking of the two and offers the better quality. Golden Lion and all of the Golden Lion sister sites come with our usual disclaimer about UK-based players having to think very carefully before playing at online casinos that aren't covered by UK Gambling Commission licenses, but with that disclaimer done, let's move on to the review.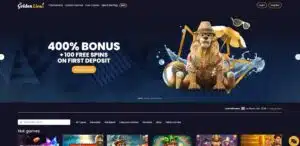 Golden Lion Welcome Promotions
The homepage of Golden Lion only tells part of the story when it comes to the casino's welcome promotion, but it's a tantalising part. When new players make their first deposits with Golden Lion, they receive a 400% boost to that deposit up to a maximum of £2000. The promotion is accompanied by one hundred free spins on one of the casino's most popular slots games. That's a massive boost and ought to interest plenty of players in joining Golden Lion – and yet there's more.
Golden Lion goes the extra mile to lay out the red carpet for its new players, offering boosts to the first five deposits they make. There's a 200% boost up to £1000 on deposit two, 150% up to £1000 on deposit three, 100% up to £1000 on deposit four, and the same again on deposit five. That's a possible £6000 in bonus cash. Each deposit comes with another one hundred free spins on another slots game. You're probably waiting for the catch, so here it is; the wagering requirement for all bonus funds at Golden Lion is x50. We've seen wagering requirements far higher than that, but it's still considerably higher than average.
Ongoing Promotions
Golden Lion used up almost all of its generosity on its welcome promotion. It's as generous a welcome promotion as you'll find at any of the Golden Lion sister sites, but it's also the only promotion that the casino offers to players who want to play slots, table games or live dealer games. Once you've used up all your bonus cash from the sign-up offer, you're on your own. You won't find a loyalty programme at this casino.
The only other promotion you'll find at Golden Lion is a separate welcome bonus for those who want to bet on sports rather than play casino games. It's a 100% matched deposit up to £100 on first deposits. Unfortunately, we were unable to find the full terms and conditions of this promotion because they're not listed on the promotions page alongside all the other bonuses.
Golden Lion Pros and Cons
Pros:
Golden Lion has an enormous welcome promotion. We know we've covered that point already, but it bears repeating. Very few online casinos will boost deposits by 400% or hand out up to £6000 to newcomers.
If you use cryptocurrency, Golden Lion is happy to take your money. Bitcoin is supported as a primary deposit and withdrawal method at the casino, but you can use pretty much any cryptocurrency to carry out transactions with the site via Coinspaid.
Cons:
Players from the UK shouldn't really play at casinos that aren't covered by a UKGC licence. Golden Lion doesn't have any such licence. That information is yours to do with as you please.
While the welcome promotion is generous, the wagering requirement of x50 that comes with it is too high. There's also a lack of other promotions at the casino to reward players who show it loyalty.
Top Games at Golden Lion
As prominent as the sportsbook is, promoted on several slash banners by the casino's very handsome lion mascot, it's not the main focus at Golden Lion. This casino is all about great slots and casino games. There's a live casino available, but slots get the lion's share of the spotlight. Yes, that was a pun. Here are the current top three slots at Golden Lion.
Starburst: Almost without exception, every casino featuring NetEnt's iconic Starburst slot prominently advertises it. This is all down to its position as the most sought-after online slots game ever, continuing to attract players despite being on the market for over ten years. Frequently emulated but never surpassed, Starburst delivers an optimal blend of soothing audio, mesmerising graphics, and engaging gameplay that has attracted millions of players globally. There's likely no need for further introduction – chances are, you've already experienced the allure of Starburst yourself – and you can do so again at Golden Lion.
Big Bass Bonanza: Renowned for its thrilling gameplay, Big Bass Bonanza is a fishing-themed slot that promises heaps of entertainment. It's from Reel Kingdom, a powerhouse in online gaming, and has gained popularity for its eye-catching underwater design and high winning potential. With impressive features, including free spins and multipliers with "cash fish," Big Bass Bonanza has successfully hooked a multitude of players worldwide. Its intuitive gameplay and riveting visuals make it a must-try for all slot enthusiasts. Again, it's more than likely that you've already given it a spin, experiencing its immersive appeal first-hand.
Book of Dead: Rich Wilde and the Book of Dead is another unmissable slot game brought to you by the masters of the "Book Of" format at Play'n Go. Set against an ancient Egyptian backdrop, it presents an exhilarating quest for hidden treasures. Esteemed for its compelling bonuses and high-payout potential (with equally high volatility), it delivers an intense gaming experience featuring free spins and expanding symbols. The game's vivid graphics and immersive sounds have enchanted a vast global audience. Rich Wilde and the Book of Dead is a title that refuses to go away and has become as big a fixture at slots sites as Starburst.
Withdrawal Processing and Support
You can make deposits to a Golden Lion account using almost any method you desire. Your options for getting your money back out again are considerably more limited. Bizarrely, Golden Lion doesn't support debit card withdrawals. You can use a Bitcoin wallet or a Coinspaid bank transfer if you want to use cryptocurrency, but other than that, your only options are Expay or standard bank transfers. There are no fees attached to withdrawals, but there's a £5000 limit per transaction and a turnaround of between 24 and 48 hours for all requests. Instant withdrawals don't appear to be an option.
Customer Support and Licensing
Live chat is available 24/7 at Golden Lion and is the primary form of customer support that the casino offers. If, for whatever reason, you don't want to use the live chat function, you can send an email to [email protected]. No guidance is offered about how long it might take for a response to be sent to an email.
Golden Lion is covered by Master Licence 854151, as granted by the CEG in Curacao. To say that the licence isn't taken seriously by the rest of the iGaming world would be understating things, but it's still better than the casino being entirely unlicensed. The same licence covers all the Golden Lion sister sites.
Golden Lion – The Verdict
Players might find that Golden Lion is a casino that suits them better for a short stay than a long one. The welcome offer can be fantastic so long as you're prepared to put up with the unpleasant wagering requirements that come with it, and the range of games on offer is great. UK players might find that the withdrawal options are too limited, though, and the lack of ongoing promotions means that some bonus-motivated players might become bored sooner rather than later. Getting a more respectable licence would do Golden Lion a world of good, too.