Ocean Breeze Casino
Ocean Breeze Casino sister sites include Spicy Jackpots, Superb Bet, Big Wins, Golden Lion and Winner Casino,
Ocean Breeze Casino (oceanbreezecasino1.com) is operated by Mad Entritanment DS DV, which is based in Curacao.
Sites like Ocean Breeze Casino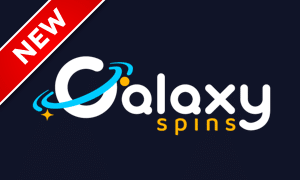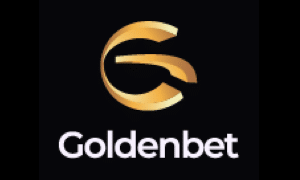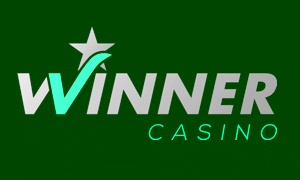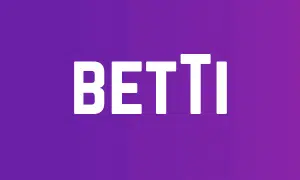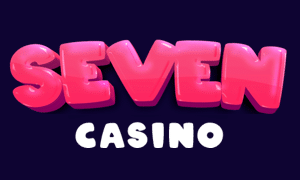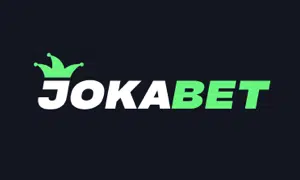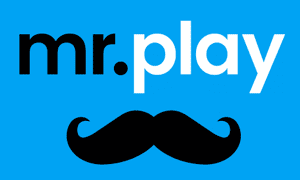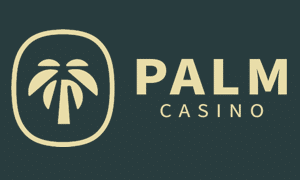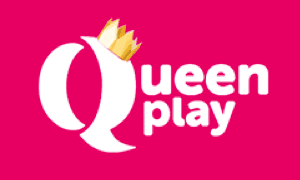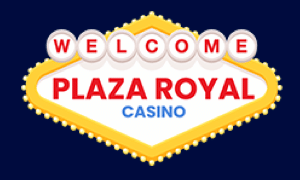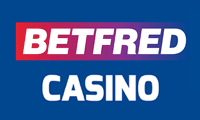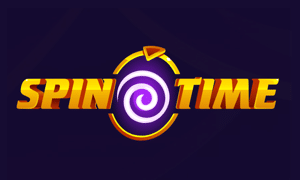 Ocean Breeze Casino Sister Sites
OCEAN BREEZE CASINO IS NOT COVERED BY A UK GAMBLING COMMISSION LICENCE.
The Ocean Breeze Casino sister sites fall under the umbrella of Mad Entritanment DS DV. Operating out of Curacao and having links to another firm based in Greece, this company is somewhat enigmatic. Due to the limited availability of information on Curacao-based casino operators in general, and despite the fact we've made extensive efforts to compile a comprehensive and accurate list of Ocean Breeze Casino sister sites, we cannot guarantee its absolute completeness. There may well be additional sister sites yet to be discovered.
As is common to many Curacao-based casinos and casino network companies, none of the Ocean Breeze Casino sister sites holds a licence from the UK Gambling Commission. While this lack of licensing doesn't inherently make Ocean Breeze Casino or its sister sites unsafe, it's important to acknowledge the associated risks. Should you opt to play at these sites, you will be doing so at your own peril. Any arising issues will come with far fewer protections and recourse options than you'd have at a UKGC-licensed site.
Winner Casino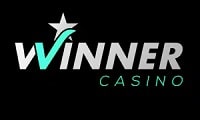 Winner Casino is an oddity among the Ocean Breeze Casino sister sites. The URL bears a '1' (winnercasino1.bet), an addition that wasn't always part of its web address. This turns out to be the second iteration of the casino, with the original residing at the more straightforward winnerscasino.bet. While the reasons for the rebrand remain hazy, rumours abound that the first version encountered issues and stopped paying out to players. If there's any veracity to these claims, it could cast a shadow over the reliability of this reincarnated platform. Truth be told, if you were to give Winner Casino a miss, you wouldn't be losing out on much. While it does flaunt an impressive welcome promotion, it's no different from what's available across most of the Mad Entritanment platforms. A sportsbook is also included, but that's hardly unique among casinos within the same network. Given these factors and the unconfirmed whispers about customer service problems, you might be better off taking your business to one of the network's other offerings.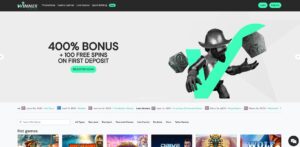 Superb Bet
You might easily assume that Superb Bet is primarily a sports betting platform, given the frequent association of the word "bet" with sportsbook-focused sites. Surprisingly, that's not the case here. While Superb Bet does provide access to the same sportsbook features found on nearly all the other Ocean Breeze Casino sister sites, it doesn't spotlight them any more than its counterparts. The focus here is largely on slot games, a commonality due to the uniform design across the operator's platform that leaves little room for individuality. Superb Bet does attempt to distinguish itself slightly with its welcome promotion, though, offering boosts and free spins on a new player's first six deposits. However, some of the other Ocean Breeze Casino sister sites provide larger individual boosts, and the number of free spins tapers off by the fifth and sixth deposits. All in all, it's not unfair to describe Superb Bet as perhaps the most subdued of the casinos on the network.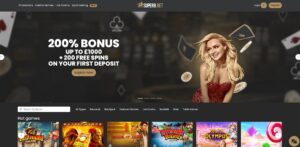 Spicy Jackpots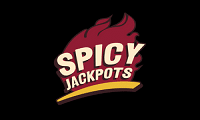 At first glance, Spicy Jackpots looks much like several of the other Ocean Breeze Casino sister sites. However, a closer look quickly shows that there's more nuance and depth to this iGaming platform. While a few Ocean Breeze Casino sister sites feature sportsbooks, Spicy Jackpots takes it a step further. The prominence of the sports betting aspect is clear, with the homepage's first scrolling banner featuring none other than English football superstar Declan Rice, spotlighting football betting and setting it apart as a cornerstone of the website. Don't be misled by Declan, though—Spicy Jackpots isn't solely about sports betting. The site also provides a busy and bountiful slots arena, emerging as a haven for avid slot players. A dedicated section on the homepage keeps players informed about upcoming tournaments, which often feature considerable prize pools that keep loyal patrons coming back for more. When it comes to versatility among the Ocean Breeze Casino sister sites, Spicy Jackpots might just take the crown.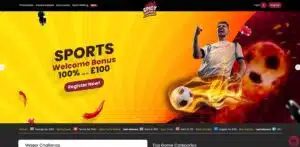 Big Wins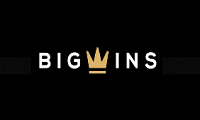 Determining which was the first-born among the Ocean Breeze Casino sister sites is challenging, given their penchant for popping in and out of existence without much notice. However, the general belief points to Big Wins as the longest-standing member of the network, arguably positioning it as the flagship casino. Though it's unclear if the owners regard it as such, the lavish welcome promotion makes a strong case for Big Wins' significance within the operator's suite of offerings. At Big Wins, the sky's the limit for new players, as the casino provides the potential for massive boosts on initial deposits. This substantial bonus pool is accessible for players who are willing to make significant deposits. However, while the welcome promotion is a head-turner, Big Wins has room for improvement in expanding its promotional horizon beyond it. The casino puts considerable effort into wooing new players, yet it puzzlingly overlooks the need to reward long-term loyalty through ongoing promotions. This issue isn't exclusive to Big Wins; several other Ocean Breeze Casino sister sites share this shortcoming, making the absence of regular promotions even more perplexing.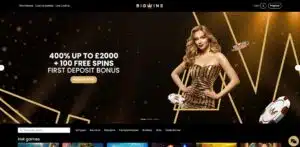 Golden Lion
Is it a universal truth that casinos with adorable animal mascots consistently outperform those lacking such endearing elements? While not set in stone, this trend seems to hold up more often than not. Golden Lion may not be unique in featuring a lion as its mascot, nor is it the sole "Golden Lion" casino out there. However, it shines through these apparent limitations with its inviting aesthetics and exceptional perks for players. As an example, the 400% matched deposit welcome bonus at Golden Lion exceeds what you would typically find among the Ocean Breeze Casino sister sites. But the generous welcome package isn't the only hallmark that sets Golden Lion apart in this competitive landscape. The inclusion of a comprehensive sportsbook also makes a significant difference. Although it's common for iGaming platforms on this network to offer a minimum of 1200 slots and a wide variety of live casino games, a sportsbook can serve as a distinguishing feature that elevates a casino from average to extraordinary. Golden Lion excels in this aspect, marking itself as a standout option among its network peers.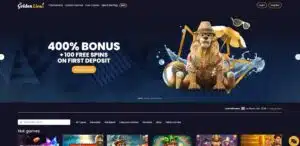 Ocean Breeze Casino News
: Excitement is brewing at Ocean Breeze Casino as they introduce "Jack and the Beanstalk" to their "Hot Games" section, a thrilling addition that promises to take players on a magical adventure. This legendary slot, crafted by the renowned NetEnt, first found its audience in November 2013 and continues to be a favourite. Inspired by the classic British fairytale, the game invites players to join Jack on his daring quest for treasure, climbing the beanstalk to outwit the giant in the Cloud Castle. With a high variance and an RTP of 96.3%, "Jack and the Beanstalk" offers a blend of risk and reward that keeps players on the edge of their seats. The game's layout features a 5×3 grid with 20 betways, and the potential to win up to 3000 times your stake adds to the allure. The slot's enchanting graphics and animations, set in a 3D environment, enhance the immersive experience. Players can expect to encounter various bonus features, including free spins, Walking Wilds, x3 Multiplier Wilds, and a Treasure Hunt bonus game, each adding layers of excitement and opportunities for big wins.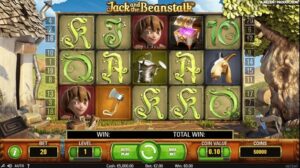 At the heart of "Jack and the Beanstalk" is the free spins feature, which transports players into the clouds for a treasure hunt in the giant's castle. The collection of keys during this round unlocks special wilds, increasing the chances of substantial payouts. The Walking Wilds feature, appearing in both the main game and free spins rounds, offers re-spins and a 3x multiplier, enhancing the potential for significant wins.
: At Ocean Breeze Casino, the slot game "Black Wolf" is in the spotlight this week, emerging as the most popular game of the past seven days. Developed by 3 Oaks, known for their expertise in Hold and Win slots, Black Wolf stands out with its engaging theme and features. Set in a beautifully rendered forest environment, the game offers a visually pleasing experience with detailed symbols and a serene atmosphere. The game's layout consists of 5 reels, four rows, and 25 paylines, making it accessible and enjoyable for a wide range of players.
What makes Black Wolf particularly appealing is its blend of traditional and innovative features. The game boasts medium volatility, making it suitable for players who prefer a balanced risk-reward ratio. The Grand jackpot offers a potential win of 1,000 times the bet, a tantalising prospect for players. Additionally, the game includes a variety of symbols like Black Wolf Wilds, Huntress Scatters, Boost symbols, and Moon Bonus symbols, each adding a unique twist to the gameplay. The Hold and Win feature, a highlight of the game, is activated by landing Moon Bonus symbols, offering players the chance to win one of four fixed jackpots. The Free Spins feature, triggered by Huntress Scatters, enhances the game with additional Boost and Moon Bonus symbols, increasing the chances of triggering the Hold and Win feature. Despite a slightly below-average RTP of 95.65%, Black Wolf's combination of pleasant visuals, atmospheric setting, and exciting features make it a hit at Ocean Breeze Casino, likely contributing to its popularity among players seeking a well-rounded and engaging slot experience.
: At Ocean Breeze Casino, the latest game causing a stir is 'Sun of Egypt', a Hold and Win video slot developed by 3 Oaks, in collaboration with Booongo. This game, set in the enchanting world of Ancient Egypt, is a straightforward yet engaging offering in the increasingly popular Hold and Win genre. The game unfolds on a 5×3 grid with 25 win lines, featuring a plethora of golden symbols and detailed high-value icons like masks and ankhs, all set against a backdrop of Egyptian grandeur. The slot's medium-high volatility pairs with a modest jackpot of 1,000 times the bet, offering a decent range of betting options from £0.25 to £60 per spin. However, it's worth noting that the game's RTP is slightly below the industry average at 95%.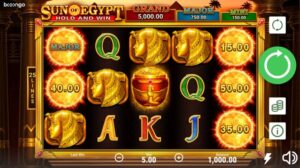 What makes 'Sun of Egypt' stand out at Ocean Breeze Casino is its array of features, including free spins and the Hold and Win feature. The game has eight pay symbols, evenly split between low and high values, with the high-paying ones being golden artefacts and masks, the latter offering up to 10 times the stake for a full payline. The Hold and Win feature, triggered by landing six or more Sun symbols, offers three respins with sticky Sun symbols and the possibility of winning one of three fixed jackpots. The Grand jackpot, offering a 1,000x payout, is particularly enticing and achievable by filling the entire board with Sun symbols. Additionally, the Free Spins feature, activated by landing three Vase Scatters, removes low-paying symbols from the reels, enhancing the chances of bigger wins. This combination of features makes 'Sun of Egypt' a noteworthy addition to Ocean Breeze Casino's game library, especially intriguing given the casino's apparent shift from Christmas-themed slots to this summery, Egyptian-themed offering.
: There's no need to ask us whether there's anything in the news about Ocean Breeze Casino this week – you already know the answer. This is the online casino where time has frozen, and things remain as still as the ocean itself. Having said that, even the ocean can be moved by the changing of the seasons, and so there's been some seasonal movement in the selection of slots and games that appear on the Ocean Breeze Casino homepage. Now we're into November, we can't avoid the fact that Christmas is coming regardless of whether or not we want it to, and you'll soon see Christmas games appear on the homepages of all your favourite online casinos. Ocean Breeze Casino has got in there early.
Smack bang in the middle of the Ocean Breeze Casino is a festive slot that's long been a favourite of thousands of players – Fruit Shop: Christmas Edition by NetEnt. The slot's been around since 2015 but gets rolled out by big casinos every year because it continues to deliver results and entertain punters. In form and execution, though, there's very little difference between the Christmas edition of Fruit Shop and the original edition, save for a little frost and ice in the graphics. The other way to look at the lack of changes is that it means all your favourite things about the original Fruit Shop are still present in the Christmas edition, including the free spins and the all-powerful wild symbol.
: Is this it? Is the week that Ocean Breeze Casino does something wild and unexpected, and we finally have something new to tell you about this casino? Well, what do you think? Congratulations if you said "no," because that's the correct answer. In a week where seemingly every other online casino on the planet is decking itself out in a Halloween-inspired theme and rolling out all of its best scary games, Ocean Breeze Casino remains entirely unmoved. It's almost stoic in its commitment to ensuring that everything remains the same. As usual, then, we'll take a closer look at one of the casino's top games.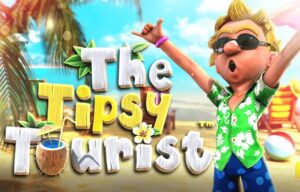 This week, it's the turn of The Tipsy Tourist, which has risen up the rankings of the site's most popular slots. Like pretty much all the slots at Ocean Breeze Casino, it comes from Betsoft. It's actually one of the publisher's older titles, having been available online at other casinos since 2015. The game, which has a "holiday gone wrong" theme, is notable for its high RTP of 97.1%, but the effect of that high RTP might be slightly nullified by its equally high variance. The Tipsy Tourist stars a character called Gary, who's taken a late summer vacation opportunity to do some hard drinking in Miami. The interactive bonus round even sees you take control of Gary in a drinking contest with money on the line! Obviously, all of our readers know better than to drink and gamble. It's not a good combination.
: If you're a regular reader, you surely know what to expect from our Ocean Breeze Casino updates by now – absolutely nothing. This is the casino where time stands still, and its operator, Mad Entritanment DS DV, appears to be allergic to the spotlight. Every week, we go to check the "new games" section of Ocean Breeze Casino to see what's there. Every week, we find absolutely nothing. We then go and check the "promotions" page of the casino to see if there's anything new there either, and the answer is always "no." As such, we're once again limited to highlighting one of the slots in the casino's portfolio that hasn't had our attention before. This week, it's The Slotfather.
We've chosen this slot for two reasons: firstly, because it appears in the top row of the "all games" section of Ocean Breeze Casino, and secondly because it has an unusual mobster-inspired theme. It's a Betsoft creation and has been around since 2009, which further underlines the issue that Ocean Breeze Casino has when it comes to providing players with new games. By far and away the most entertaining aspect of The Slotfather is its clickable shooting gallery side game, which invites you to put bullets in your enemies to win prizes. It's fairly humdrum outside of that, though – the slot's RTP is a little weak at 95.69%, and volatility is average. It was probably cutting edge when it came out in 2009, but that was the best part of fifteen years ago now, and it's showing its age.
: It seems odd that even as Ocean Breeze Casino steadily becomes more popular with players, it isn't giving those new players anything new to hold their attention after they sign up. The casino's promotional portfolio remains unchanged, and as best as we can tell, no new games have been added to its archives. We say "as best as we can tell" because it's no longer possible to filter the Ocean Breeze Casino games portfolio by newness. That might indicate that we're correct about the lack of anything new to play. Without anything new to report from, let's pick another popular game at Ocean Breeze Casino and tell you about that instead.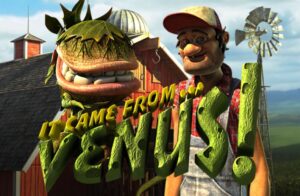 One of the quirkier games in the "popular" section of Ocean Breeze Casino is It Came from Venus, which was released by Betsoft in 2012. The slots game stars a carnivorous plant of the kind that will look very familiar to anybody who's ever seen Little Shop of Horrors. The alien plant has arrived on an American farm owned by a man called Skeeter, and that tale forms the narrative behind the action on the file reels. The graphics of the game are fantastic, and one of the bonus rounds asks players to literally save the planet. That's a lot more drama than you're going to get from most online slots games, and the rewards are as lucrative as you'd hope them to be for performing such a task. It Came from Venus has an RTP of 95.8%, and is considered to offer average volatility.
: There hasn't been much to report at Ocean Breeze Casino since we last checked in with it a couple of weeks ago. There are no new games on the casino's homepage, and no new promotions have been added to its portfolio. Everything is very much as it was, but the order of the featured games on the Ocean Breeze Casino homepage has changed a little. That suggests that players are finding new games to play even if they don't have anything new to play with. One of the slots that have found its way onto the featured games list is Sugar Rush by Pragmatic Play, which has been delighting thousands of players all over the world since it was launched in June 2022.
Like a lot of recent Pragmatic Play releases, Sugar Rush employs a "Cluster Pays" system rather than traditional paylines, which means that a big win is only ever a spin or two away, even when it looks like you have nothing on the grid. An avalanche wins system is also in place, with progressive multipliers tied to the avalanche wins to steadily increase the value of each win. In theory, the multiplier can go as high as x128. In practice, stringing more than one hundred wins together is a tall order, even if you have an avalanche wins system in place. It's possible to win up to five thousand times the value of your stake when you're playing Sugar Rush, but the chances of actually doing so are something like one in every 2.34 million spins. In other words, don't hold your breath.
: As Ocean Breeze Casino continues to grow in popularity in the UK (which it really shouldn't because it doesn't have a UK Gambling Commission licence, but we digress), we've decided to start providing regular news reports on the casino and Mad Entritanment DS DV, which is the casino network company that operates it. That might be easier some weeks than others, as news about this casino and this operator can be difficult to find. Curacao-based casinos and their parent companies like to keep a low profile, so you'll rarely see external mentions of them in the news. Fortunately, we don't have to look too hard to find something newsworthy on the Ocean Breeze Casino website, though, because this casino receives a steady stream of news updates.
The odd thing about the new release section of Ocean Breeze Casino is that the new games that appear in it aren't really new. As an example, the most prominently featured "new game" at the casino this week is SugarPop, which was released by Betsoft in 2013. Unless this is a special tenth-anniversary edition of the slot, which we really don't think it is, there's nothing new about it. It still looks fine, though, as it was heavily influenced by Candy Crush Saga, and so it has a timeless quality to its graphics. RTP in this slot is high at 97.6%, but so is volatility. Be wary of the effect it could have on your bankroll.
Ocean Breeze Casino Review 2023
Ocean Breeze Casino has a somewhat controversial reputation among online casinos. There are people out there who call it an outright scam. However, the Ocean Breeze Casino sister sites enjoy a much better reputation. Is this casino the bad apple of the Mad Entritanment casino platform, or is it simply a victim of bad press? Does it do anything particularly better or particularly worse than the other casinos on the network? The best way to find out is by reviewing it, and so we'll do exactly that.
Ocean Breeze Casino Welcome Promotions
Ocean Breeze Casino is very keen for you to notice its welcome promotion – it's splashed across no fewer than three of the banners on its homepage, all of which scroll past in succession touting the same bonus. We're not surprised by that – it's a very big sign-up offer, and it's split across five deposits. If players are able to take full advantage of it, they'll end up with £6000 in bonus cash and one hundred and fifty free spins.
First deposits are matched at 400% up to a maximum of £2000 and come with fifty free spins. Second deposits get a 200% match up to £1000 and come with a further twenty-five free spins. Deposit three is matched at 150% up to £1000 and comes with another twenty-five free spins, and then deposits four and five are both matched at 100% up to £1000 and come with twenty-five free spins each. The spins attached to each deposit are for a different specified slots game each time, but the wagering requirement for the bonus cash is always x50. That's high, but so's the amount of bonus cash that the casino offers.
Other Promotions
From reading the above and assuming that Ocean Breeze Casino is as good as its word when it comes to honouring promotions, few people could seriously argue that the casino doesn't go out of its way to make new players feel welcome. However, it could be argued that having put in that effort in the "getting to know you" stage, it then takes its players for granted. What we mean by that clunky metaphor is that there aren't any promotions at Ocean Breeze Casino other than the welcome promotion. That's certainly not the standard on this network; plenty of the Ocean Breeze Casino sister sites feature ongoing promotions. We're not sure why this one doesn't.
Pros and Cons of Ocean Breeze Casino
Pros:
The sheer size of the welcome promotion at Ocean Breeze Casino is bound to turn heads and goes down as the casino's biggest selling point. We can also add customer service to the "pros" column – it's theoretically available 24/7 via live chat so long as an agent is available to speak to you.
Cons:
We're stating the obvious here, but the casino's lack of coverage by a UK Gambling Commission licence is a major issue and means UK-based players lack basic protections when they play here. The wagering requirements attached to the welcome promotion are high, and the lack of ongoing promotions harms the casino's long-term appeal. On top of that, Trustpilot feedback for the casino is very negative, even by the standards of iGaming sites.
Top Games at Ocean Breeze Casino
It's often a weakness of Curacao-based online casinos that they don't work with major providers, which results in them having sparse games collections devoid of well-known titles. The Mad Entritanment casino network is fairly well-known, and so big providers are more comfortable about working with it. As such, Ocean Breeze Casino is piled high with great slots, and these are the best of them.
Starburst, a legendary title from NetEnt, has won the hearts of gambling enthusiasts with its beginner-friendly design and straightforward gameplay. With an RTP of 96.09% and low volatility, this game offers frequent, smaller wins that keep players engaged. The game features a 5×3 layout and ten betways that pay both ways, adding a dash of excitement. The real star of the show is the Starburst Wilds function. These expanding wilds can appear on the middle three reels and trigger up to three re-spins, offering the chance for some decent wins. Although the game lacks a dedicated free spins feature, its simplicity and the thrill of its single bonus function make it a timeless classic. So, if you're after a fast-paced, sparkling adventure without the bells and whistles, Starburst could be your gem.
Unearth the mysteries of ancient Egypt with Valley of the Gods, a medium volatility slot by Yggdrasil. This game offers a unique twist on the classic 5×5 layout, boasting up to 3125 ways to win. With an RTP of 96.2%, the game doesn't feature traditional Wilds or Scatters. Instead, it employs a respin mechanic coupled with win multipliers and expanding reel positions. Initially, you'll find 12 scarab 'symbol blockers' on the grid. Winning combinations release golden scarabs that remove these blockers, triggering free respins and increasing the number of ways to win. Once all blockers are gone, the statues of Horus and Anubis awaken, bestowing win multipliers and extra lives. The game's maximum win is a staggering x5800 your bet, making it a treasure trove waiting to be discovered.
Cast your line into the waters of Big Bass Splash, a high-volatility slot by Reel Kingdom. With an RTP that ranges around 95.67%, this game is all about the big catch. The game reels are set on a 5×3 grid with ten betways, and the maximum win is a whopping 5,000x your bet. The game doesn't skimp on features; it offers a variety of modifiers like 'More Fish,' 'More Fisherman,' and 'Start from Level 2,' which can be randomly awarded at the start of free spins. The game also includes a collection meter for Wilds, which can lead to additional free spins and multipliers. If you're looking for a fishing adventure with monster trucks and beefed-up potential, Big Bass Splash is the catch of the day.
Withdrawal Processing & Support
The banking page at Ocean Breeze Casino is a bit of a worry. It lists well over a dozen methods for making deposits but surprisingly few withdrawal options. In fact, if you don't use crypto, all you can do is ask for a bank transfer- the casino doesn't even support debit card withdrawals. Bank transfers are advertised as taking 24-48 hours – fast by the standards of international transactions – with Bitcoin or other crypto withdrawals operating according to the same timescale. As well as there being no debit card support, there's also no support for e-wallets.
Customer Services & Licensing
The easiest way to get in touch with the customer support team at Ocean Breeze Casino is to click on the chat icon at the bottom of the screen. There's supposed to be someone there to speak to you 24/7, although we've heard of delays before agents become available. If the delay is more than you can deal with, the alternative is to email [email protected].
While Ocean Breeze Casino claims to be run by Oceanbreeze Tech Ltd, a company based in Lithuania, it's actually a Mad Entritanment DS DV brand. That's confirmed by the licence that it holds, which is number 6786733299NVOC and is issued by authorities in Curacao, which is where Mad Entritanment DS DV is based. Curacao is a black spot for regulatory issues with regard to iGaming – the regulator is notorious for handing out licenses to pretty much anyone who wants one and doing very little about complaints or rogue operators.
Ocean Breeze Casino – The Verdict
To our eyes, Ocean Breeze Casino is very much like the Ocean Breeze Casino sister sites. It's run by a company which is reputable by the low standards of Curacao-based operators and offers quality games from good providers. If the promotions work as advertised, they're impressive even despite the high wagering requirements attached to them. However, no casino attracts reviews as consistently bad as the reviews that Ocean Breeze Casino attracts on Trustpilot without something being wrong. Play with caution if you're going to play at all.
What are players saying about Ocean Breeze Casino?
Here are our condensed / readers digest summaries of recent player reviews of Ocean Breeze Casino.
19-Jul-2023 by Andrew:
I won a massive  £70,000, but they only paid out £5,000 and then abruptly closed my account. They're not responding to my emails, and even my solicitor is getting the cold shoulder from them. I'm at my wit's end. – source: TrustPilot
3-Jul-2023 by V Morris:
I've had enough of this casino's antics. They're so dodgy that I'm taking them to the police for money laundering. I've even got a solicitor involved to make sure they face the music. – source: TrustPilot
24-Apr-2023 by K Maberly:
I won £230 and was told to wait 21 working days for my withdrawal. It's been longer than that, and they've gone completely silent after I pointed out their terrible reviews online. I'm starting to lose hope. – source: TrustPilot
22-Apr-2023 by Anon:
This casino is not only blacklisted in the UK but also non-regulated. They're ignoring my complaints and continue to spam me with emails, despite my multiple attempts to unsubscribe. It's a nightmare. – source: TrustPilot
26-Mar-2023 by JG:
I've been waiting for a £400 withdrawal since February. I've lost all hope of ever seeing that money again. This company is nothing but a sham, and I regret ever getting involved. – source: TrustPilot
22-Mar-2023 by Tracie:
I won £900 in February, and they still haven't paid out. I've had enough and am going to take my complaint to the ombudsman. This is beyond frustrating. – source: TrustPilot
18-Mar-2023 by Sandra:
I deposited £60 and couldn't even play a single game. To make matters worse, my money was taken by a company based in Ghana. This site is a complete and utter scam. – source: TrustPilot
3-Dec-2022 by Christina:
Their customer service is laughable. They claim they can't verify my account because I look different in my driving license photo. They even had the audacity to suggest that I change my appearance to match the photo. Unbelievable! – source: TrustPilot
1-Dec-2022 by JP:
I won some money and then the delays started. They're making me wait 7-21 business days for my withdrawal, which isn't even stated in their terms and conditions. It's like they're making up rules as they go along. – source: TrustPilot
23-Oct-2022 by Paty:
I've been waiting for six months for my £600 winnings. They keep telling me to be patient and that they're "processing" my payment. I'm starting to think I'll never see that money. – source: TrustPilot