Ultima Casino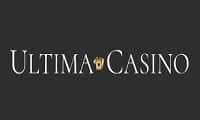 Ultima Casino sister sites include NonStop Casino, Palm Casino, SlotsNBets, Samiland, Slots Safari and more.
Ultima Casino (ultimacasino.co) is operated by Bruce Affiliates from Curacao.
Sites like Ultima Casino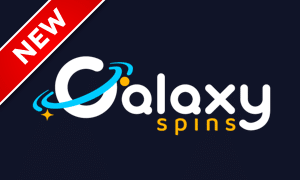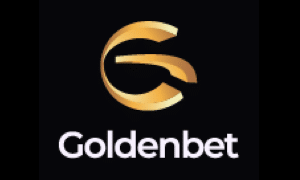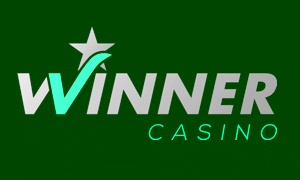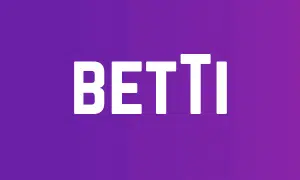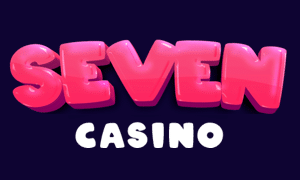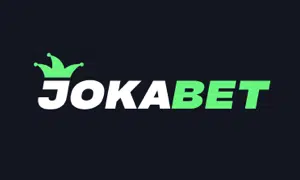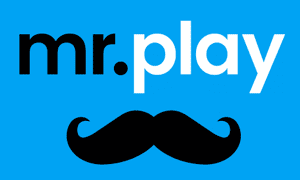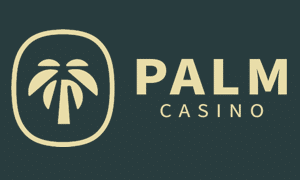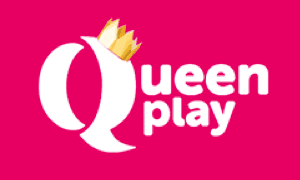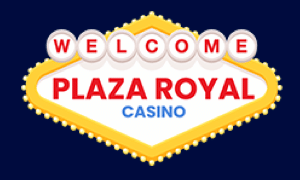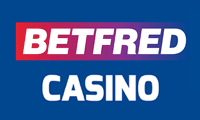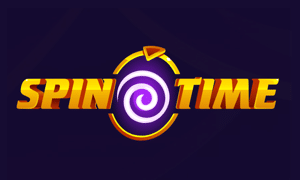 Ultima Casino Sister Sites
ULTIMA CASINO IS NOT COVERED BY A UK GAMBLING COMMISSION LICENCE.
The Ultima Casino sister sites fall under the umbrella of Bruce Affiliates, an increasingly prominent casino network operator with its roots and licensing in Curacao. While many of these casinos enjoy a favourable reputation among players, they share a common predicament: technically, they shouldn't be catering to UK-based players. The regulatory body in Curacao is infamously loose regarding its licensing obligations and the scrutiny of issues emerging from its licensed entities. This isn't to cast aspersions on the integrity of the Ultima Casino sister sites; rather, it's given as a cautionary note. If you're considering engaging with these casinos, it's vital to be aware of and willing to accept the inherent risks associated with such a decision.
NonStop Casino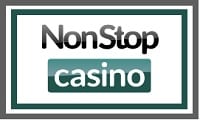 NonStop Casino presents itself as an endless source of iGamong thrills, delivered with what might loosely be called a futuristic theme. Upon landing on the website, visitors are welcomed by an odd collection of mascot characters on the homepage's banners. These include a cyborg adeptly handling playing card symbols and a seemingly alien woman engaging with mysterious mechanical contraptions. The real showstopper at NonStop Casino, though, is its jaw-dropping welcome bonus, promising to boost deposits by an impressive 950%, up to a colossal £7,000. This offer outshines those of its counterparts in the Bruce Affiliates network, including all of the other Ultima Casino sister sites. However, it's important to note a couple of stipulations: the bonus is spread over the first five deposits, and it comes with a chunky x45 wagering requirement on the total bonus value. While these terms may temper the initial enthusiasm of players, they can't overshadow the sheer magnitude of this enticing promotion.
Palm Casino
Palm Casino carves out a niche as the most luxurious and VIP-centric of the Ultima Casino sister sites, evident at first sight of its uniquely designed homepage. This distinctiveness has its pros and cons. On the positive side, Palm Casino aims to attract a more affluent clientele, highlighted by its opulent welcome bonus that generously covers a newcomer's first five deposits. However, a major drawback, aside from the absence of a UK Gambling Commission licence, is the casino's opaque approach to sharing information. Key details that players typically seek before joining, like the range of games and specifics about deposits and withdrawals, are tucked away behind a registration barrier. This necessitates account creation to access such vital information, which could be seen as an unnecessary obstacle, a viewpoint we find quite justified. Perhaps Palm Casino is so exclusive that information like that is given out on a need-to-know basis, and someone's decided we don't need to know.
SlotsNBets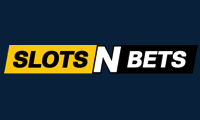 SlotsNBets differentiates itself from the other Ultima Casino sister sites in one key area; while several of the casinos on this platform are happy to accept bets on sporting matters, SlotsNBets specialises in doing precisely that. That's why the word "bets" appears next to "slots" in the site's name – both forms of gambling are treated with equal importance here. It's a good job that SlotsNBets has that going for itself in terms of unique appeal because if it weren't for that, it would likely be the least interesting of the Bruce Affiliates sites by some considerable distance. It lacks a theme or any visual niceties, and its style of presentation is decidedly dull. Even the welcome promotion is smaller in scale than that of most of its fellow Ultima Casino sister sites, so we're left with the impression that it simply isn't as big a priority to its operators as the other options on this list.
Samiland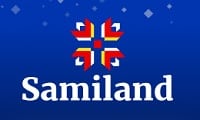 We've seen plenty of casinos during our time reviewing and writing about them for Sister Sites. We've quite literally seen thousands of them. In all that time and throughout all of those casinos, we don't think we've seen one with quite so odd a name and style of presentation as Samiland. Both the casino's name and its flag-like logo make it sound more like a country – perhaps a Scandinavian or African one – than an iGaming site. Perhaps we're not imagining the Scandinavian connection – it would explain why there are so many Viking-like characters and Norse gods on the banners that scroll across the Samiland homepage. It's the most interesting of the Ultima Casino sister sites to look at, but when it comes to cold, hard content, you'll likely find that there isn't much here that you can't also do at the other casinos under the Bruce Affiliates umbrella.
Slots Safari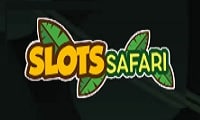 Slots Safari stands out as the epitome of tradition within its network, embracing the ever-popular safari theme that has become a staple across numerous major casino networks. Despite the relatively small scale of the Ultima Casino sister sites network, there's always room for a casino with a solid and dependable theme, and this is the one. The charm of such a theme hinges largely on its visual presentation, and Slots Safari nails it, masterfully balancing elements of cuteness and wilderness. It even goes a step further, cleverly naming all its diverse promotions with safari or wildlife-inspired monikers. However, when it comes to the actual content on offer, Slots Safari tends to hover around the average mark, especially when its offerings are stacked against those of other Ultima Casino sister sites. The differences between the casinos on this network almost all come down to the size of the bonus pots and the wagering requirements applied to them, and that's sadly where Slots Safari is found wanting.
Ultima Casino Review 2023
The word "ultima" comes from Latin, and shares its meaning with "ultimate," meaning "final." Over time, it's also come to mean "best," so when a TV commercial offers you "the ultimate vacuum cleaner," it's probably offering you what's supposed to be the best vacuum cleaner on the market as opposed to the last one you'll ever own. Ultima Casino is, therefore, either the final or best casino on the Bruce Affiliates casino network. We don't think it's the last, and it's up against some still competition for the title of "best," but let's see what it's made of.
Ultima Casino Welcome Promotions
It's not a question of whether or not there's a welcome promotion available at Ultima Casino – it's a question of which one you want to take. There are two of them, and the right one for you will be the one which most closely aligns with the way you intend to use Ultima Casino. If you're here for slots and casino games, you'll want the Welcome Casino Package. That's a 300% matched first deposit up to a maximum of £3000, which comes with the addition of fifty free spins on Starburst. Bonus funds can only be used on selected slots, and players have to contact customer support with the code "WELCOME50FS" to claim the spins package. The minimum deposit to trigger the bonus is £25, and the bonus pot is subject to an x20 wagering requirement. That's not a bad deal, all in all.
Those who come to Ultima Casino for sports betting might prefer to take the Welcome Sports Freebet, which is a free bet matching the value of the first bet they place after registering with the site. Players must first make a bet of £25 or more on a qualifying fixture (any event with odds of 1.70 or more), and then contact the support team quoting FREEBET to get their matching free bet. The upper limit of the free bet is £100 in terms of both its value and the maximum that can be won from it.
Other Promotions
The biggest ongoing promotion at Ultima Casino is one that only a niche group of players can take advantage of – those who use cryptocurrency. Ultima Casino offers a 500% matched deposit bonus every day to players who deposit using crypto. That's a massive offer, but it's only available if you contact the support team using the code CRYPTO after making your deposit, because it has to be assigned manually. The maximum value of the bonus per day is £500, and the minimum qualifying deposit is £50. You're probably looking at those figures and thinking they don't align with each other. We agree, but we can only tell you what the casino says. This bonus cash comes with an x40 wagering requirement.
If you don't use crypto, you can claim a different matched deposit promotion up to eight times per week. It's called the "Reload Casino Bonus," and is available without needing to contact customer support. Simply select the option from the drop-down list when making your deposit. The boost is awarded at 200% up to a maximum of £1000 per use, with a minimum qualifying deposit of £25. This time, the associated wagering requirement is x30. In addition to all of the above, Ultima Casino promises up to 50% extra on selected accumulator football bets, and ten per cent cashback on losses up to a maximum of £2000 every day.
Pros and Cons of Ultima Casino
Pros: With one exception, the suite of promotions at Ultima Casino is very impressive. The terms and conditions are plainly stated and fair to players, and the variety of offers means there ought to be something for everybody. Players who don't use crypto are as well looked after as those who do, which isn't always something we're able to say about Curacao-based casinos.
Cons: The crypto promotion doesn't make sense. The minimum qualifying deposit ought to provide a far larger bonus fund than the maximum permitted bonus fund, so someone at the casino hasn't done their sums properly. The fact that wagering requirements change from promotion to promotion might be confusing for some players, too. The number of slot and game providers that the casino works with is limited.
Top Games at Ultima Casino
We just said that the range of providers and developers currently working with Ultima Casino is limited, so that should have served as a forewarning of what to expect here. You'll already know that Starburst is available at the casino if you were paying attention while we discussed the promotions, but that's an exception rather than the rule in terms of the likelihood of your other favourite slots being here. Nevertheless, slots still take priority over sports betting and live casino games at Ultima Casino, and these are the hottest titles of the moment.
Patrick's Magic Field is the latest in a long-running series of Evoplay's eponymous Patrick. The name alone should tell you that this is an Irish-themed slots game – which it is – and it comes with 96.25% RTP. The volatility of the slot is unknown, although it's believed to be higher than average. This is one of the most customisable slots you're ever likely to encounter, with adjustable settings for everything from line numbers to bonus settings, but the depth of options means that there's a lot of strategy involved. Also, too much tinkering can lead to long losing streaks if you can't get the balance right. It's definitely one for the more cerebral among you.
Set against a backdrop of sandy beaches and azure skies, Love Beach by Dragon Gaming is a delightful slot game that captures the essence of a romantic getaway, albeit one that's been inspired by "Love Island." This five-reel slot, adorned with bright graphics and an engaging theme tune, offers players a low-variance gaming experience with an RTP of 95.97%. The game is structured around ten fixed paylines, requiring a minimum of 10 coins per spin. Players can immerse themselves in features like Multiplier Free Spins, Wild Symbols, and the unique Boxes of Love Special Symbols. The maximum number of Free Spins attainable is 20, which is mid-range but brings excitement when it happens. Love Beach is a charming choice for those who enjoy a serene gaming atmosphere combined with the thrill of potential rewards.
Arcane Reel Chaos, developed by NetEnt, immerses players in a gripping superhero narrative where they must thwart the villain, Deep Pockets. This slot, launched in May 2019, features a 5-reel, 3-row layout with 20 paylines. Players can bet between 20p and £200 across all devices. The game stands out with its four random base game bonus features, each linked to a superhero's special power. Additionally, the free spins feature is structured in four stages, each with increasing multipliers and a potential bonus payout for defeating Deep Pockets at the final level. The RTP of Arcane Reel Chaos is better than average at 96.81%, and it's classified as a low-to-medium volatility game. The maximum win is an impressive x1212, offering a blend of excitement and potential rewards for players who enjoy superhero themes and dynamic gameplay.
Withdrawal Processing & Support
Ultima Casino's approach to detailing its withdrawal process is somewhat vague, lacking the precision players might expect. In the absence of a specific payments page, the FAQ section vaguely suggests that withdrawal requests are typically reviewed within a couple of business days. Following this review, funds are then released, but the speed of this process can vary based on the chosen payment method, meaning immediate withdrawals aren't an option here. Additionally, Ultima Casino doesn't accommodate e-wallets or services such as Trustly, restricting players to either debit card or cryptocurrency transactions. This limited range of payment options might not sit well with those accustomed to a broader selection.
Customer Services & Licensing
Ultima Casino primarily offers customer support via live chat, but can't promise that live chat will be available at all times. If it isn't working when you visit the casino, all you can do is email [email protected] and wait for someone to get back to you. The casino doesn't offer any guidance about how long that might take, so this could become a frustration for urgent queries.
The casino belongs to Bruce Affiliates, which is based in Curacao. Often, Curacao-based casinos claim to operate under a licence granted by Curacao eGaming, which many a reviewer would say is an immaterial licence because the regulator doesn't actually do any regulating. Ultima Casino doesn't claim to hold any such licence, though, so we assume that both Ultima Casino and the Ultima Casino sister sites are entirely unlicensed.
Ultima Casino – The Verdict
We're used to the casinos on this platform being a cut above the casinos we usually come across from this part of the world. Ultima Casino meets the mark visually with its attractive banner graphics and its big welcome promotion, but it has some odd wrinkles. The crypto promotion that it touts doesn't make a lot of sense, and we're not happy that the casino can't always guarantee that assistance will be available to those who need it. That's without even going into the fact that the casino doesn't appear to have any recognised iGaming licence whatsoever, which ought to be a concern even to the hardiest and most risk-friendly of players.