PushBet
PushBet sister sites include Monkey Casino, InterBet, Conquer Casino, Casino Palace, Monster Casino, Slot Attack, Spinzwin, RH Casino and many more.
PushBet (pushbet.com) is operated by Progressplay Limited of Kolonakiou 26, Office 18, Agios Athanasios, Limassol 4103, Cyprus.
Sites like PushBet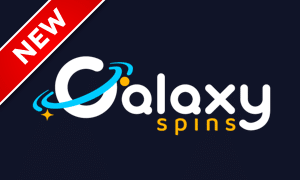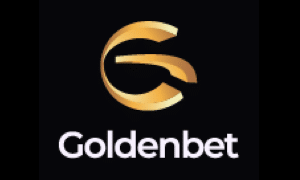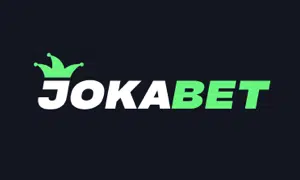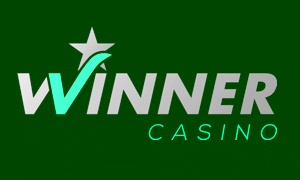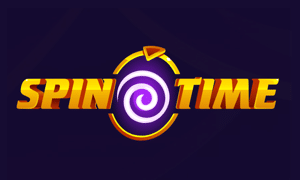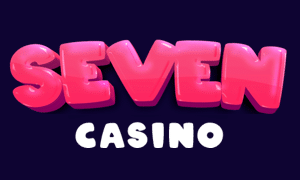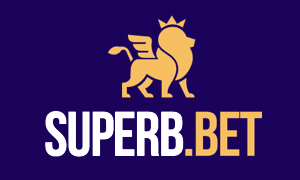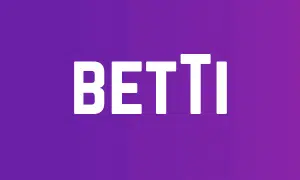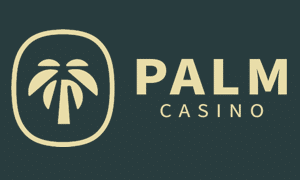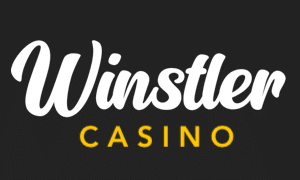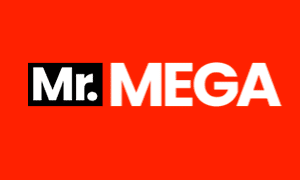 PushBet Sister Sites
PushBet has been around since 2020, which wasn't exactly the easiest year for a betting site, casino or business of any other kind to launch. We won't get into the reasons why; you all know what we're talking about. By the time PushBet came along, the ProgressPlay Limited network was already enormous. There were already more than one hundred PushBet sister sites for the new site to compete against, and that number has only grown since. We have a complete list of all the PushBet sister sites on our dedicated page for ProgressPlay as an operator, but some of the picks of the range can be found below.
Monster Casino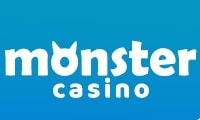 Officially, the PushBet sister sites don't have a flagship casino. Unofficially, the flagship casino of the PushBet sister sites is Monster Casino. None of the other casinos on the ProgressPlay Limited platform can match Monster Casino for player numbers of reputation. Part of that is down to marketing. Monster Casino has had the advantage of some big-money promotional campaigns, which is something that the majority of the casinos on the platform can only dream of. That suggests that whichever entity works with ProgressPlay on Monster Casino in a white-label capacity has deep pockets and plenty of resources. As a "destination" iGaming site, Monster Casino does everything you'd expect it to do. The number of slots at the site reaches well into the thousands. Live casino games are almost as plentiful. Scratch cards have their own dedicated section, and if you open the vaguely-titled "betting" option on the side menu, you'll find that Monster Casino even has a sportsbook. It does almost everything.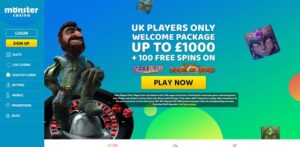 Mobile Wins
The ProgressPlay Limited casino network has been around for quite a while now, and some of the PushBet sister sites on it have been online for more than a decade. That means, in some cases, that they belong to a bygone era of iGaming. Mobile Wins is a perfect example of what we're talking about. When you see a casino that has "mobile" in its name, more often than not, it's a leftover from the days when mobile casinos were novelties. Limitations on technology and coding meant that casinos often had to be built twice – once for desktops or laptops and once for mobile devices. The first "mobile" casinos to be designed with smaller screens in mind briefly had a unique selling point. Most of them have long since closed down because the novelty has been lost, but the best of them have found ways to hang around. That must make Mobile Wins one of the best of them, which is an assessment that plenty of its players would agree with.
Sin Spins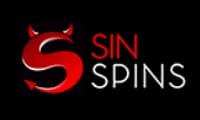 Sin Spins is an online casino that's recently cleaned up its act a little. It's another one of the older PushBet sister sites, and it had a few trappings of "the good old days" of iGaming. One of those trappings was the presence of a scantily-clad female model on its homepage, there to add to the casino's allure and reel in male players. She's gone as of 2023, replaced by another model who takes a similarly seductive approach, but keeps more of her clothes on while doing so. As part of the change, Sin Spins received a minor makeover. Gone is the stock template that defines the appearance of so many of the PushBet sister sites, replaced by a template that's a surprisingly close match for the standard Jumpman Gaming template. As best as we can tell, that's a coincidence. Unfortunately, Sin Spins appears to have lost a lot of its gaming content as part of the change, with only around five hundred slots still available at the casino.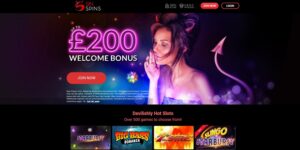 Lottery Casino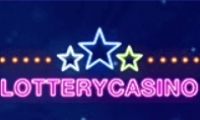 We've made a passing reference to the template-based design of the PushBet sister sites a couple of times during this rundown. We'd say that around fifty per cent of the ProgressPlay Limited casino and betting sites use the template. Based on the evidence, the other fifty per cent have been thrown together using disjointed bits and pieces. That's the impression we get when looking at the homepage of the oddly-named Lottery Casino website. We say it's oddly named because, despite the name, there aren't any lottery games to be played here. To the best of our knowledge, there never have been. Instead, it's another slots-driven casino site with a live casino and some "casual" games bolted on. Unlike the biggest of the PushBet sister sites, Lottery Casino doesn't have a sports betting section. Most of you could probably have guessed that from the name – but then again, we've already established that the name is misleading. Like a lot of these sites, Lottery Casino could do with a new look.
Watch My Spin
While Lottery Casino's name might have missed the mark in terms of accuracy, not all of the PushBet sister sites are quite so enigmatic. "Watch My Spins" sounds like it ought to be a slots-based casino site, and we're pleased to confirm that this is indeed the case. Watch My Spin is one of a handful of ProgressPlay casinos to have undergone a visual overhaul in the past couple of years, some of which have come out of the process looking better than others. Watch My Spin is somewhere in the middle. It stands out from the other PushBet sister sites because it doesn't use the standard template, but its new look already looks dated. There's nothing about Watch My Spin that gives the casino a sense of identity and no promotional or bonus content to give it an advantage over any of the other casinos on the platform. That's not to say that it's a bad casino – it just comes across as run-of-the-mill.
Can PushBet Be Trusted?

★★★★★
PushBet is a 3 Star trusted casino.
1. UKGC License

PushBet is listed on UK Gambling Commission licence 39335, which belongs to ProgressPlay Limited.

2. UKGC Fines

In May 2022, the Gambling Commission identified failings with ProgressPlay's AML and customer identification protocols. The operator agreed to pay a settlement of £175,718 in lieu of a fine.

3. Customer Service

Live chat and an email addresss for contact, but no telephone number.

4. Trustpilot Score

N/A – PushBet isn't listed on Trustpilot at present.

5. Company Location

ProgressPlay Limited is a Cyprus-based casino operator. It has a UKGC licence, and is therefore trusted.

6. Visible T&C's

Visible terms and conditions accompany all promotions at PushBet.

7. Social Media Presence

There are no accounts for PushBet on Twitter or Facebook.

8. Number of Sister Sites

ProgressPlay operates over a hundred PushBet sister sites.

9. Games portfolio

This is primarily a sports betting site, but it also comes with more than one thousand casino games.

10. Gamstop links

GamStop's logo is easy to spot in the footer of the PushBet website.

Overall SCORE >

★★★

★★ – 3/5 Stars
PushBet Review 2023
The UK is probably the world's most competitive marketplace for sports betting. Hundreds of companies have access to it, and some of them have been around for more than a century – far longer than the internet has been around. That makes launching a new sports betting site into the marketplace extremely difficult, but that didn't stop PushBet from trying to make waves when it launched in 2020. That was a disastrous year to launch in, but how's it doing now, and how does it compare to the PushBet sister sites that also specialise in sports betting?
PushBet Welcome Bonus
There are a few obvious signs that PushBet is more of a sports betting site than it is a casino, one of which is the fact that the word "sport" appears beneath "PushBet" in the site's logo. Another is the absence of any kind of welcome promotion for casino or slots fans. There's only one welcome promotion at PushBet, and it's a very basic one. New players who want to bet on sports can claim a free £10 bet by first joining the casino and placing a £10 bet on any sporting matter with odds of 1.5 or higher. Winnings must be wagered x1, and the cap on winnings from the bonus is £200. It's fine, but it's not exactly a warm welcome.
Other Promotions
If you're at PushBet to bet on sports, then there are a few other perks worth knowing about, including the possibility of receiving a free bet every Monday so long as you've placed a bet during the previous seven days and an ongoing cashback offer on tennis bets. There are a few promotions over on the casino side of things, too, including cashback offers on weekends and free spins on Thursdays. All of these things, though, pale in comparison to the main promotion at PushBet, which is a loyalty reward scheme.
If you've played at any of the PushBet sister sites before, you've probably seen this programme. It's called "Choose Your Own Rewards" and invites players to trade in the "points" they earn through completing tasks and missions for specific digital or non-digital goods. The total number of points a player has accrued during their time with the casino determines their rank, and the greater their rank, the better the quality of goods available to them. Particularly high scorers may find themselves invited to exclusive tournaments or receive other in-person benefits. Those who use Neteller or Skrill as a payment method should know that their preferred payment method is disqualified from this promotion.
Pros and Cons of PushBet
Pros:
The sportsbook offered at PushBet might not be exclusive to the site, but it's still reasonably comprehensive so long as you don't mind betting with a sports betting company that doesn't cover horse racing.
Those who show loyalty to the site are rewarded for their time and money via a structured VIP programme.
Cons:
PushBet is one of only a handful of casinos on the ProgressPlay Limited platform not to have a welcome promotion aimed at those who want to play slots and casino games. Even the sports betting welcome offer is weak.
You can't get money out of PushBet instantly. The site insists on a 24-hour pending period for all withdrawal requests, even when players have fully passed verification checks.
Top Games at PushBet
The number of slots available for your entertainment at PushBet is in excess of 2500, which is more than enough to keep you entertained for a long time, even if you're the fussiest of fans. The slots aren't the cornerstone of the casino's appeal, though. That distinction goes to the sportsbook, which is the first thing you'll see beneath the splash banner when the Push Bet homepage loads. Football is the star of the sporting show at PushBet, with even the most insignificant of football matches treated as a bigger deal than anything that might be going on in the worlds of tennis, basketball or cricket. We've listed those sports in that order because that's the order of priority that PushBet runs in. As we've noted elsewhere, horse racing isn't covered at PushBet. You can tell the site's owners aren't British.
Withdrawal Processing and Support
The withdrawal process at PushBet has its advantages and disadvantages. On the positive side, the casino offers a wide range of withdrawal options. It accepts UK-registered debit cards and provides four e-wallet alternatives: Skrill, Payz, PayPal, and Neteller. On the flip side, none of these methods facilitate instant withdrawals. This is primarily due to PushBet's policy of implementing a 24-hour hold on withdrawal requests for verification. After this period, withdrawals through Neteller or Skrill could be completed within 24 hours. For Payz, it could take up to three days, and for debit cards or PayPal, it could range from three to seven days. The extended processing time for PayPal withdrawals is puzzling, as it should be far faster.
Customer Service & Licensing
PushBet offers 24/7 customer assistance through a live chat option, accessible from every page on their website. If you experience any difficulties with the live chat, you have the alternative of contacting the casino through email at [email protected]. PushBet operates under a UK Gambling Commission license, with its operator, ProgressPlay Limited, registered under account number 39335. After regulatory concerns were discovered in 2022, the operator resolved the matter by making a settlement payment to the regulator. Additional information about this event can be found in the information table provided further up this page.
PushBet – The Verdict
PushBet succeeds in being an acceptable sports betting website, but it doesn't succeed in standing out. To be honest, it never had a chance. It's been saddled with the same generic template that drives so many of the other sports betting sites on its home network and doesn't have enough in terms of bonuses or promotions to overcome that handicap. It's a fine enough place to bet, but there's nothing specific or unique to recommend about it.