Seven Casino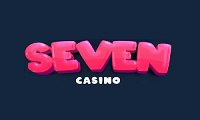 Seven Casino sister sites include Winstler Casino, Gxmble Casino and Jokersino Casino.
Seven Casino (seven.casino) is operated by Group Gaem B.V., which is based in Curacao.
Sites like Seven Casino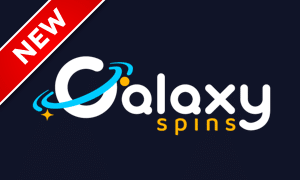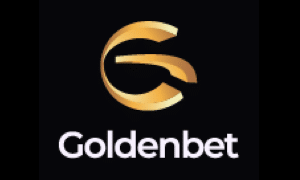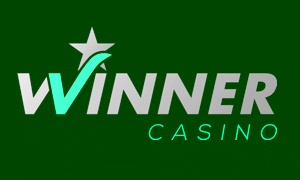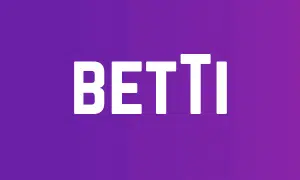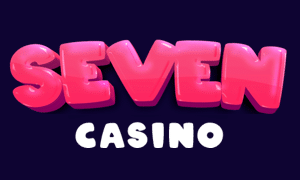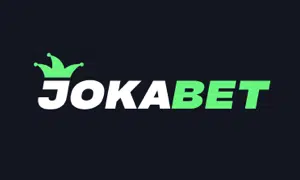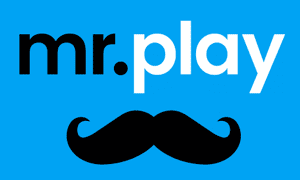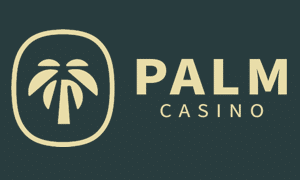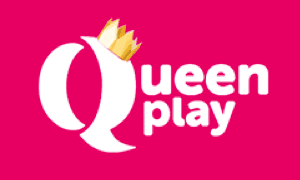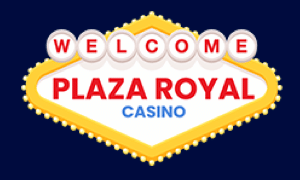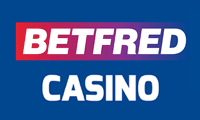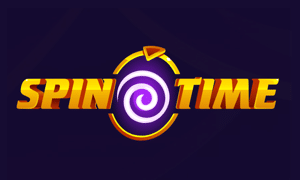 Seven Casino Sister Sites
SEVEN CASINO IS NOT COVERED BY A UK GAMBLING COMMISSION LICENCE.
The Seven Casino sister sites are operated by Group Gaem B.V., which is a casino network company based in Curacao. No, that isn't a typo – "Gaem" is how the operator spells its name. The Seven Casino sister sites don't hold a UK Gambling Commission licence, so we must point out that any reader who decides to play at any of these casinos does so at their own risk. As a second disclaimer, it's sometimes difficult to ascertain who owns Curacao-based casinos, so there's a possibility that our list of Seven Casino sister sites is incomplete.
With those disclaimers out of the way, here are the top Seven Casino sister sites.
Winstler Casino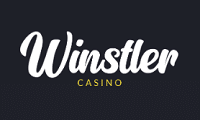 Winstler Casino claims to have an "industry-leading" welcome promotion worth up to £9500. That's the kind of figure that's bound to attract attention from potential players, even if the offer does come with an x45 wagering requirement. It's not the only bold claim made on the homepage of Winstler Casino; the site also claims to have a total collection of over four thousand slots and games drawn from more than thirty providers. That's another huge number. In every way save for the fact that it doesn't hold a UKGC licence, Winstler Casino sounds like a paradise for slots and casino fans.
Winstler Casino doesn't look much like Seven Casino, but it does look a lot like the other Seven Casino sister sites. Seven Casino is the only one of these casino sites not to have been made with an identical design template, which suggests it's the flagship of the family. Winstler Casino is perfectly competently-made, though, and quietly offers sports betting to run alongside its enormous portfolio of slots. It claims to be a casino made by players for players and looks to make good on that promise.
Gxmble Casino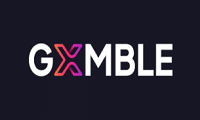 Compared to the size of the welcome promotion available at Winstler Casino, the new player promotion at Gxmble (again, not a typo – the name of Gxmble Casino is a stylistic choice the operator has made) sounds weak. However, with a maximum bonus fund of £2500 and a wagering requirement of just x5, it's still an awful lot better than the signup bonuses you'll find at the majority of UKGC-registered casinos. The disparity between the welcome promotion at Gxmble and the welcome promotion at Winstler underlines the differences that exist between the Seven Casino sister sites. This isn't a casino network where one size fits all.
While Gxmble shares elements of its basic design with Winstler thanks to the template we mentioned a couple of paragraphs ago, there are key differences. Gxmble is altogether more colourful. It's louder about the fact that it offers sports betting and uses animation to bring the homepage to life. Of all the Seven Casino sister sites, Gxmble is the one that looks like the most fun to play at. As we all know, first impressions go a long way in the world of iGaming, and Gxmble makes an excellent one.
Jokersino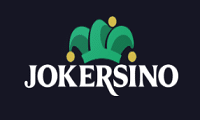 If you're a Batman fan, you'll find there's a very familiar face staring back at you from the homepage of Jokersino. It's the face of Batman's mortal enemy, the Joker. To be more specific, it's the face of the Joker as most recently played on the big screen by Joaquin Phoenix in the movie "Joker." The resemblance is so strong that we can't help but wonder how Jokersino has managed to avoid hearing from DC's lawyers. The branding is attractive – perhaps even more so than any of the other Seven Casino sister sites – but it's a risky game to play.
The fact that the value of the welcome promotion on the Jokersino homepage is listed in Canadian dollars is a sure sign that this casino wasn't designed with UK players in mind. Given that the casino isn't UKGC licensed, that makes sense. Currency choice aside, Jokersino is a near-clone of Gxmble with different branding, so it might be a simple case of the operator repurposing the same casino for a different target audience. It's likely that each of the Seven Casino sister sites was made with a different market in mind. For Jokersino, it's North America.
Seven Casino Review 2023
If you read what we said above about the Seven Casino sister sites, you'll already know that Seven Casino isn't like the other casino sites on the Group Gaem B.V. platform. It has a design and a sense of personality that's all its own. Does that make it better or worse than the Seven Casino sister sites, which were put together using the operator's usual template? You'll know by the end of this review.
Seven Casino Welcome Promotions
The default currency at Seven Casino is Euros, which is another reminder that this isn't a UKGC-registered iGaming site and wasn't really designed with UK-based players in mind. For the purposes of this review, we're going to assume that the casino uses a 1:1 exchange rate for Euros and pounds. If so, then the first deposit a new player makes at Seven Casino is matched at a rate of 200% up to a maximum of £250. The bonus pot comes with a more-than-reasonable wagering requirement of x10. That alone would be a decent welcome promotion, but things at Seven Casino get much better than that for new players.
If players decide they like the lay of the land at Seven Casino and decide they want to stick around for the long haul, they'll pick up matched bonuses on the first four deposits they make with the site – and the rewards become more valuable each time. Second deposits are matched at a rate of 100% up to £1000. Third deposits are matched at 50% up to £1250, and best of all, fourth deposits are matched at 100% all the way up to a staggering £5000. In all cases, the wagering requirements remain low at x10. Other than doing away with the wagering requirements completely, it's hard to see how Seven Casino could have been any more generous. There are some solid sign-up bonuses at some of the Seven Casino sister sites, but nothing on this level.
Ongoing Promotions
It would be understandable if Seven Casino (or the people behind it) had decided that the generosity of the welcome promotion was enough, and they'd offer no further promotions. That's not the approach they've taken, though. There are also three weekly bonuses at Seven Casino. On Mondays, players can claim a 100% matched deposit up to a maximum of £500. On Wednesdays, they can claim 125% on their deposits up to £500. Fridays are best of all, with a 200% matched deposit up to £500. The catch this time is that the wagering requirement is far higher at x45.
The homepage of Seven Casino mentions that ten per cent cashback is available for "VIP" players. Unfortunately, no further details about how the cashback works or how a player might become a VIP are provided.
Seven Casino Pros and Cons
Pros:
We've already covered the biggest "pro" of Seven Casino. Its welcome offer is phenomenal. You'd have to go a very long way to find a more generous welcome promotion than the one that awaits new players at this iGaming site – and you may never find one at all.
The availability of 24/7 live chat means that customers at Seven Casino should always be able to get assistance when they need it.
Cons:
This is stating the obvious, but Seven Casino doesn't have a UK Gambling Commission licence. Players based in the UK are best protected when they play at online casinos that are covered by a UKGC licence. Any UK-based player who chooses to play at Seven Casino does so at their own risk.
The casino doesn't provide us with a complete list of deposit or withdrawal options. While the full Seven Casino terms and conditions make it sound like e-wallets, cryptocurrencies, debit cards and even credit cards are all supported, we don't have any specifics. We're also under the impression that instant withdrawals aren't possible.
Top Games at Seven Casino
Here's where Seven Casino makes a very strange decision. Most online casinos – including all of the Seven Casino sister sites – list their top games on their homepages. That's the fastest and easiest way of attracting new players. Perhaps Seven Casino feels like it doesn't need to do that because of the strength of its welcome promotion, but in any event, you can't see any games at Seven Casino until you've logged into your account.
Any attempt to click on the "Casino Games," Live Casino", or even "Sports Betting" menu options at Seven Casino results in the appearance of a pop-up which states that the casino's portfolio cannot be browsed by anyone who isn't registered and logged in. However, there's a list of providers on the homepage. The full list includes the likes of NetEnt, Play'n Go, Microgaming, Hacksaw Gaming, Yggdrasil and others, so it's probably safe to assume that most of the top slots in the business are available here – it's just impossible to be certain without registering for an account.
Withdrawal Processing and Support
Just as Seven Casino keeps key information about the games that it offers under its metaphorical hat, it does the same with its deposit and withdrawal information. The only reason we have any idea about how Seven Casino handles withdrawals is that we've looked at the casino's full terms and conditions. There, you'll find mention of e-wallets, including Neteller and Skrill (but not PayPal), cryptocurrencies, debit cards and credit cards. Credit cards aren't permitted at UKGC-licensed casinos, but they're still fair game at casinos outside that sphere. Unfortunately, the timeline given for processing withdrawals is no more specific than "a few business days." It doesn't look like there's any way of getting your hands on your money instantly.
Customer Support and Licensing
The primary mode of customer support available to players at Seven Casino is live chat, which is available via the "Contact" page and is provided on a 24/7 basis. The alternative is to send an email to [email protected]. If your query is a little more serious than that, try [email protected].
Seven Casino is covered by master licence 5536/JAZ, as issued by authorities in Curacao. The same licence covers all of the Seven Casino sister sites. While the Curacao licence is most charitably described as "lightly regarded," it's still better than a casino not having any operating licence at all. Obtaining a more respected licence with the Malta Gaming Authority or the UK Gambling Commission would do a lot for Seven Casino's profile and reputation.
Seven Casino – The Verdict
We can't remember the last time we saw a welcome promotion as substantial or generous as the one at Seven Casino. If its terms and conditions can be taken at face value, it's an incredible promotion. The casino itself appears to be a strong all-rounder, with casino games, live casino games and sports betting all available. Refusing to showcase any of its games until players have signed up is a strange move, though, and it's a shame the casino can't be a little more specific about how long players might have to wait for a withdrawal once they've requested one.
What are players saying about Seven Casino?
Here are our condensed / readers digest summaries of recent player reviews of Seven Casino.
21-Jun-2023 by Boyan:
Seven Casino has a great game selection and is committed to security. I received exceptional customer support and exciting promotions. I highly recommend Seven Casino for a fantastic online gambling experience. – source: TrustPilot
20-Jun-2023 by Micha:
I've had a positive experience with Seven Casino. It's a nice platform full of good gambling opportunities. I prefer to use crypto payments, which is one of the reasons that Seven Casino works for me. I think they should improve the appearance of the casino a little, though. – source: TrustPilot
19-Jun-2023 by Andrei:
Seven Casino has a user-friendly interface that's easy to use. My overall experience at the casino has been good. – source: TrustPilot
16-Jun-2023 by Sandra:
I deposited some money with Seven Casino, but the payment didn't go through properly. The money left my account but never showed up in my account with the casino. They're refusing to pay me back. Watch out for these scammers. – source: TrustPilot
14-Jun-2023 by Leesa:
I played through £300 at Seven Casino without hitting a single bonus. It's terrible. – source: TrustPilot
13-Jun-2023 by Jason:
I don't know if casinos can change the RTPs of specific slots, but the experience I've had playing Jammin' Jars 2 here is unlike the experience I've had playing the same slot anywhere else. I got five wins in two hundred spins. I triggered free spins once during that time, and it went through all the spins without giving me a single win. I really like the bonuses at Seven Casino, and the selection of games is OK, but I've never run into performance like this before. – source: TrustPilot
10-Jun-2023 by Bethan:
This is a dodgy casino. I had no issues with my first deposit, but every deposit after that failed to go through. I keep getting asked to confirm the payment in my banking app, which I do, but it goes round in circles. I've emailed customer support about this, but I haven't had any response. – source: TrustPilot
10-Jun-2023 by David:
I'm inclined to agree with the other negative reviews on here. I've spent a fortune at Seven Casino and won a few bonuses, but the payouts were awful from them. I've never had a payout of more than £6 from Big Bass Bonanza, which always pays out far better at other casinos. Don't waste your money here when you could be playing elsewhere. – source: TrustPilot
30-May-2023 by WYV:
Seven Casino is really good; I love it. It gets a full 10/10 from me, and I definitely recommend it. – source: TrustPilot
30-May-2023 by Jash:
I recently played at Seven Casino for the first time and really enjoyed it. The casino has friendly, helpful staff, and the whole site has a lively atmosphere. I won more than I spent. I'll definitely be back here. – source: TrustPilot