Gxmble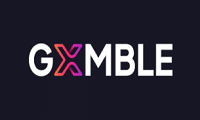 Gxmble sister sites include Jokersino Casino, Seven Casino, Spin Time and Winstler Casino.
Gxmble (gxmble.com) is operated by Group Gaem B.V., which is based in Curacao.
Sites like Gxmble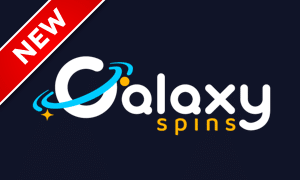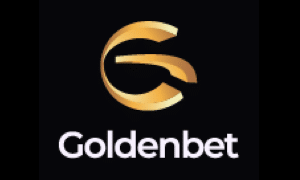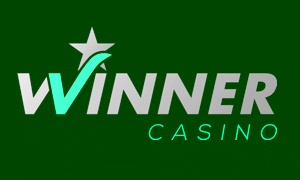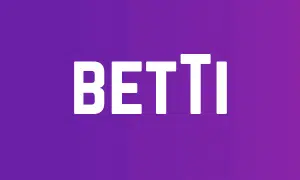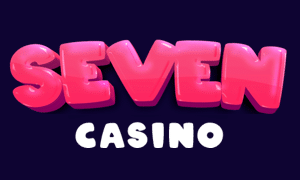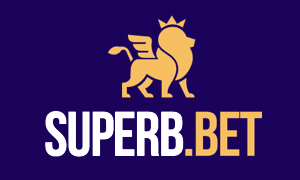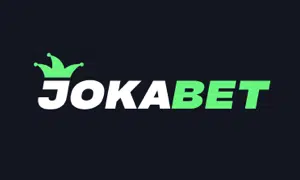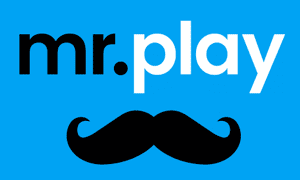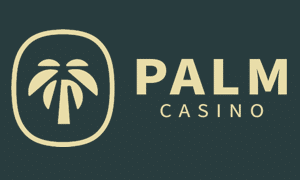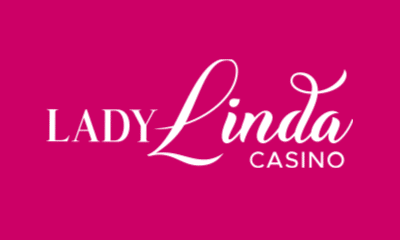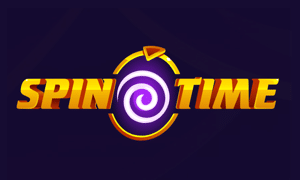 Gxmble Sister Sites
GXMBLE IS NOT COVERED BY A UK GAMBLING COMMISSION LICENCE.
Gxmble is part of the portfolio of Group Gaem B.V., an iGaming enterprise operating from the shores of Curacao. The name 'Gaem' might raise eyebrows, but rest assured, it's the company's actual name, not a slip of the keyboard. Unusual spellings are all part of this operator's sense of humour – you need only look at Gxmble itself for evidence of that. A crucial point for UK players to note is the absence of a UK Gambling Commission licence for these sites, meaning any engagement with them is outside the purview and protection of the Commission. Furthermore, the details regarding the ownership of Curacao-registered casinos can be somewhat murky, so our list of Gxmble sister sites might not cover the full spectrum. Bearing these points in mind, and with a clear understanding of the associated risks, let's get to know these casinos better.
Winstler Casino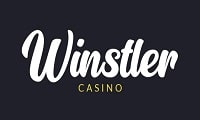 A glance at Winstler Casino immediately reveals its kinship with Gxmble, sharing a striking resemblance in style and substance. While not every one of the Gxmble sister sites mirrors this level of similarity, Winstler and Gxmble are almost like two peas in a pod when it comes to their gaming offerings. Both feature identical navigational menus and gaming categories, hinting at a shared game library courtesy of a select group of providers. When deciding where to play, it essentially boils down to which site's thematic elements resonate more with you – you're likely to get a similar iGaming experience in both places.
Observing the carousel of promotions on Winstler Casino's landing page, one can't help but notice the bold claims of an "industry-leading" welcome bonus. Although the bonus sum is indeed substantial, it doesn't quite reach the heights of the welcome offer at Spin Time, which is another of the Gxmble sister sites. This serves as a gentle nudge to players to maintain a healthy scepticism, especially when engaging with casinos operating under Curacao's less stringent regulations, where the marketing may sometimes outshine the reality.
Spin Time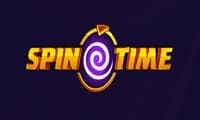 Spin Time is altogether more jovial in terms of presentation than most of the other Gxmble sister sites. All of the sites on this operator's platform are pretty in their own way, but very few of them have a theme. Peer into the backdrop of the Spin Time homepage, and you'll spot a man who – to our eyes, at least – looks like the ringmaster of a circus. We don't know if Spin Time is supposed to have a circus theme, but it certainly has a welcome promotion designed to dazzle a wide audience. The combined value of the sign-up bonus here is more than £12,000. Not only is that the biggest on this platform, but it's one of the biggest in the entire iGaming world.
We know it's difficult to look past a welcome promotion of such tantalising size, but if you're able to do that and assess Spin Time on its merits, you'll find that it's a dead ringer for most of the other Gxmble sister sites – especially Seven Casino. It offers the same games and categories in the same order, so you're unlikely to find anything new if you decide to spend time with Spin Time.
Seven Casino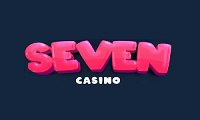 Seven Casino carves its niche within the Gxmble family, not through a distinctive look or a unique gaming proposition, but through the resounding success of its marketing strategies. This investment in visibility has propelled it to a prominent position in the online gaming sphere, despite sharing the same regulatory constraints as its sister sites. While other Gxmble sister sites like Jokersino or Spin Time might entice with their thematic charm, Seven Casino commands attention through its significant promotional clout, carving out a presence in territories that remain untapped by its peers.
What's particularly noteworthy about Seven Casino is its ascent to the top of the network's offerings without the allure of a thematic hook. The homepage, while sporting a striking pink cartoonish "SEVEN" as its logo, presents a more subdued visual experience compared to its siblings. Yet, it makes a grand statement with a lavish welcome bonus that promises up to £7500 for those ready to dive in deep. This generosity, along with a broad selection of games from a diverse range of providers, ensures that Seven Casino stands out in a crowded marketplace, proving that sometimes – not often, but sometimes – substance can successfully trump style.
Jokersino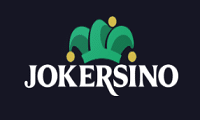 The style of Jokersino's homepage is a siren call to Batman aficionados, starring a figure eerily similar to Joaquin Phoenix's iconic Joker. This audacious visual gambit stands out in the digital crowd, potentially flirting with the boundaries of intellectual property law. For the moment, it gifts Jokersino a distinctive flair that its sister sites don't quite match, leveraging a slice of pop culture that could be as much a magnet for fans as it is a beacon for future legal scrutiny. It works, but only time will tell whether sailing so close to the wind will prove to be worth the risk.
By flaunting its welcome offer in Canadian dollars, Jokersino subtly signals its focus on the North American market, distinguishing itself from its UK-centric siblings on the Gxmble sister sites platform. This strategic choice aligns with the absence of a UKGC license, an important consideration for players weighing their options. At its core, Jokersino mirrors Gxmble, yet it dons a different guise to attract a specific audience. This approach hints at a calculated orchestration where each Gxmble sister sites family member is fine-tuned to resonate with particular regional tastes, with Jokersino aiming to charm those in the USA and Canada.
Gxmble Review 2023
Online casinos can sometimes have names that are smack bang on the nose in terms of their purpose. Gxmble is one of them. You don't have to be an expert at Countdown conundrums to work out that Gxmble is just "Gamble" with the "a" replaced by an "x," and so Gxmble gets straight down to business. It's a gambling site for those who want to gamble. The presence of an alien – or possibly an ancient Egyptian god – on the homepage of the casino's website hints at the existence of a theme that isn't reflected anywhere else on the site, which is odd, but at least it makes the Gxmble homepage pretty. Let's see where this casino differs from its peers on the Group Gaem platform.
Gxmble Welcome Promotions
The Gxmble sister sites try to attract players by giving away enormous sums of cash as part of their sign-up promotions, so it's interesting to note that Gxmble itself has opted to go in another direction. There's up to £2500 in bonus cash up for grabs to new players at Gxmble, although the cash value is listed in Euros rather than pounds. That's another reminder that if you're based in the UK, you're really not supposed to be playing here. As is often the case with welcome promotions that have four-figure values, the bonus is divided across multiple deposits.
Upon making your first deposit at Gxmble, you can claim a 200% deposit boost up to a maximum value of £500. Second deposits attract a 100% boost up to £750, and third deposits receive a 100% boost up to £1250. That's the biggest boost, so you have to stick with the casino for a while and deposit considerable sums of money if you want to claim the full value of the promotion. The most impressive thing about the welcome bonus is the associated wagering requirement – it's only x5, which is easily the lowest such requirement on this casino network.
Ongoing Promotions
Among the many things that Gxmble has in common with its sister sites is the fact that it alludes to a VIP cashback scheme (stated value: ten per cent) on its homepage, but then never gives players any other information about how the scheme works or even how to become a VIP at the casino. Instead, the "promotions" page of Gxmble offers information about a series of matched deposits. There are four of them, and they can all be claimed once per week by all players. The Monday offer is a 100% matched deposit up to £250, and Wednesday's delight is a 50% matched deposit up to £500. Players making deposits on Friday can claim a 150% deposit boost up to £500, and those who deposit on Saturdays can claim a 100% boost up to £1250. The wagering requirements attached to the deposit boosts are increased to x20 rather than the x5 of the welcome promotion, but that's still way below average.
Gxmble Pros and Cons
Pros: We love how fair the terms and conditions of the promotions at Gxmble are. We're used to seeing wagering requirements of x35 or above at most online casinos, so a welcome promotion with an x5 requirement and then x20 for ongoing promotions are welcome sights. We hope that the casino can be trusted to deliver the bonuses as advertised, though – that's always a lingering concern with Curacao casinos.
Cons: It makes no sense to us that Gxmble doesn't have a banking page, or even a section of its FAQ to set expectations with regard to processing withdrawals. Without that information, we're in the dark about how fast or slow processing is at the casino. It's even stranger that it's impossible to view the Gxmble gaming portfolio without registering an account. If the games at this casino are so great, why not showcase a few of them on the homepage – or anywhere else?
Top Games at Gxmble
Gxmble takes a path less travelled in the online casino world, opting not to parade its gaming suite on the landing page. Where others might trumpet their most popular games, Gxmble instead spotlights its promotions and the prestigious game providers it partners with. The site's navigation hints at its priorities: slot games lead the charge, live casino experiences follow closely, and sports betting options bring up the rear, a service not always available among the Gxmble sister sites.
The casino's game library remains a mystery until you're on the inside. Curiosity alone won't reveal the games on offer; only registered members are granted a peek. This cloak-and-dagger approach might puzzle those used to more openness but could intrigue players looking for a club with closed doors. Once inside, Gxmble assures a treasure trove of titles from the heavyweights of the gaming industry, promising a breadth of options that could satiate even the most voracious of gaming appetites.
Withdrawal Processing and Support
Gxmble's stance on financial dealings is somewhat opaque, especially when contrasted with the straightforwardness you'd expect from casinos regulated by the UK Gambling Commission. A look at the fine print reveals a variety of payment options, from e-wallets such as Skrill and Neteller to the more traditional debit and credit card facilities and even the modern twist of cryptocurrency transactions. Yet, when it comes to cashing out, the details become murky, with the timeline for withdrawals vaguely described as taking "a few business days," leaving players guessing.
The absence of PayPal as a payment option is notable, given its reputation for security and convenience, and may leave some users feeling uneasy. The uncertainty surrounding the speed of withdrawals adds another layer of hesitation for those accustomed to prompt payouts. These factors, taken together, paint a picture of unpredictability that players must carefully ponder before immersing themselves in what Gxmble has to offer.
Customer Support and Licensing
Gxmble showcases its dedication to player support with a 24/7 live chat feature, ensuring help is always just a click away. Complementing this, the casino offers targeted email assistance for both general queries ([email protected]) and specific issues ([email protected]), which speaks to its comprehensive approach to customer service. Yet, the effectiveness of these services will ultimately hinge on the promptness and quality of the support provided—a crucial indicator of Gxmble's commitment to player satisfaction. Regrettably, there's no insight into these metrics for us to evaluate.
As for its regulatory credentials, Gxmble holds a Curacao gaming license, master licence 5536/JAZ, which is often viewed as less credible than the likes of the UKGC or MGA. A license is a fundamental necessity for any gaming operation, yet the cachet and confidence associated with a more renowned regulatory body could significantly enhance Gxmble's allure and credibility. A step up to a more prestigious license would not only widen its appeal but also offer a stronger sense of security and accountability, potentially easing the concerns players may have about the platform's financial dealings and the integrity of its games.
Gxmble – The Verdict
We feel like we don't know Gxmble well enough to offer a solid opinion of it. The casino is oddly determined to keep a lot of secrets, starting with the games that it offers and extending even to the way it handles transactions to and from player accounts. Signing up with this casino would be a leap of faith, and it's difficult to take a leap of faith with an online casino that doesn't hold a credible iGaming licence. Nevertheless, we know that plenty of players know and love Gxmble, so it has to be doing something right.
What are players saying about Gxmble?
Here are our condensed / reader's digest summaries of recent player reviews of Gxmble. Please note that Trustpilot has previously had cause to remove fake reviews of the casino.
27-Oct-2023 by Faruken:
These guys are scammers, manipulating the slots. Gates of Olympus and Juicy Fruits never pay out as they should. They don't have a casino license, and even after I stopped playing, they kept taking money from my card. My bank had to intervene due to suspected fraud. Don't play here; you've been warned. – source: Trustpilot
18-Oct-2023 by Jo:
Please don't deposit on this site. It's the worst casino I've ever tried, with withdrawal requests consistently declined. The slot gameplay is off, and winning seems impossible. You won't see your money again if you deposit here. – source: Trustpilot
14-Oct-2023 by Miss Park:
Avoid this site at all costs. It's an absolute scam that doesn't let you withdraw your funds, especially after a big win. Save your money and time. – source: Trustpilot
13-Oct-2023 by Catherine:
Don't do it! I've lost £8000. Payments have gone to suspicious places, and there's no chance of winning. My bank had to step in with new security measures due to the issues here. – source: Trustpilot
12-Oct-2023 by Stefan:
Don't play at Gxmble; their rules are ridiculous. It's so easy to accidentally breach them, and they'll just take your winnings. – source: Trustpilot
04-Oct-2023 by Lewis:
I had my doubts after reading reviews and trying to withdraw my money, but they came through after verifying my account. Withdrawing via crypto was straightforward. I'd recommend it. – source: Trustpilot
27-Sept-2023 by Joe:
This casino will just take your money. Getting any winnings out is a nightmare. It's a scam, so don't play here. – source: Trustpilot
20-Sept-2023 by John:
It's a complete scam. They don't pay out when you win. Stay away from this site. – source: Trustpilot
15-Sept-2023 by Kejvi:
It's a pretty good casino. I've had a decent experience and don't understand all the complaints. Their promotions and bonuses are quite good compared to others. I haven't been disappointed and would give it four stars. – source: Trustpilot
14-Sept-2023 by Erol:
I love Gxmble. It's given me the best gambling experience, and I've been in profit for over a year. Transactions, both deposits and payouts, are incredibly fast. – source: Trustpilot