Jokersino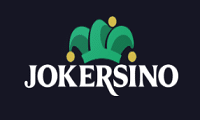 Jokersino sister sites include Gxmble, Spin Time, Seven Casino and Winstler Casino.
Jokersino (jokersino.com) is operated by Group Gaem B.V., which is based in Curacao.
Sites like Jokersino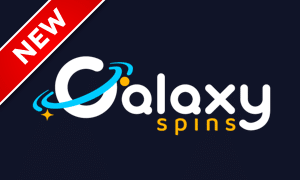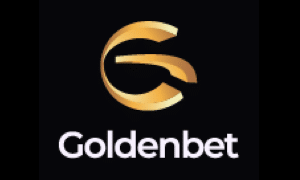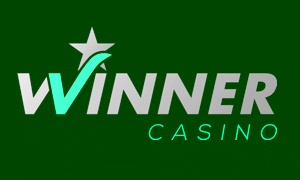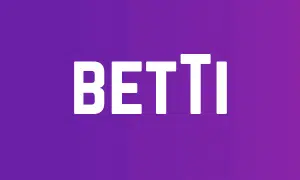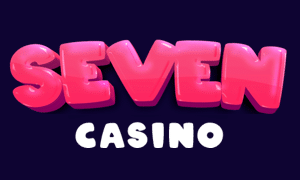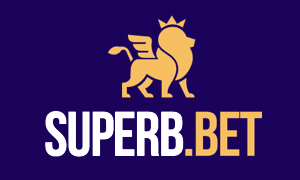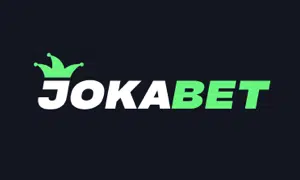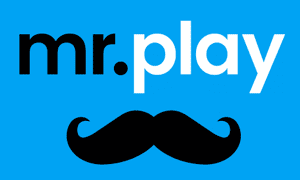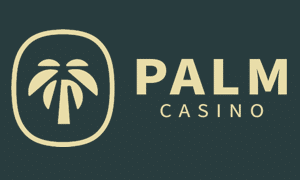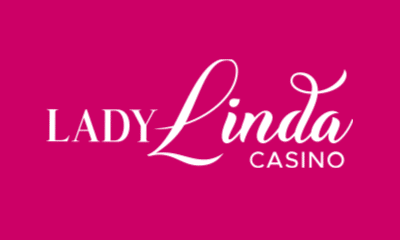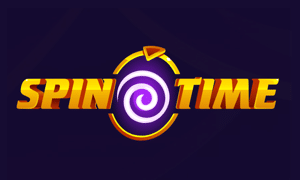 Jokersino Sister Sites
JOKERSINO IS NOT COVERED BY A UK GAMBLING COMMISSION LICENCE.
Jokersino emerges from the creative cauldron of Group Gaem B.V., a Curacao-based iGaming operator known for its quirky naming conventions—'Gaem' rather than 'Game' being a prime example. This playful approach to branding is evident across their offerings, with the presentation of Jokersino itself serving as a testament to the operator's whimsical style. It's important for UK-based players to recognise that these sites do not carry the UK Gambling Commission's endorsement, which means any interaction with them occurs without the usual safeguards that players who stick to the UKGC's waters enjoy. Additionally, ownership information for casinos based in Curacao can be elusive, so we have to concede that our rundown of the Jokersino sister sites may not be all-encompassing. So long as you have a full grasp of these caveats, we're ready to move on to what these casinos have in store.
Winstler Casino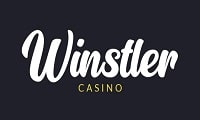 Upon visiting Winstler Casino, it's clear that it shares a close familial bond with Jokersino, both exuding a similar flair and gaming ethos. The resemblance is uncanny, with both sites presenting a unified front in their gaming selections and user interface. This duo parades a matching set of games and categories, suggesting they dip into the same pool of gaming providers. The choice between them really hinges on which site's aesthetic appeals more to your tastes, as the gaming journey offered by each is virtually identical. We could say the same about the rest of the Jokersino sister sites, too, if we're honest.
The promotional showcase on Winstler Casino's homepage boasts of a welcome bonus that claims to set industry benchmarks. While the bonus on offer is generous, it doesn't quite eclipse the introductory deal at Spin Time, which is another member of the Jokersino sister sites family that we'll get to in a moment. This unsubstantiated claim is a subtle reminder for players to approach such boasts with a discerning eye, particularly when dealing with casinos under Curacao's more relaxed regulatory environment, where the bold claims of marketing material can sometimes eclipse the actual offerings.
Spin Time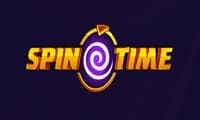 Spin Time injects a dose of cheer into its presentation, standing out with a more playful facade compared to the other Jokersino sister sites. While beauty is in the eye of the beholder, and each site on this network has its charm, actual themes are a rarity. Yet, a closer look at Spin Time's homepage might give you the impression of a circus ringmaster orchestrating the entertainment. Whether the suggestion of a big-top circus theme is intentional or not, the site's welcome offer is no accident. It's nothing short of spectacular, boasting a total combined sign-up bonus that soars beyond £12,000, positioning it as a heavyweight in the iGaming arena.
While the enormous appeal of such a hefty welcome bonus is hard to ignore, a more discerning look at Spin Time reveals a familiar pattern shared with its sister sites, particularly Seven Casino. The gaming offerings, neatly categorised and presented, mirror those of its siblings, suggesting that while the wrapping may differ, the gift inside remains much the same. For those seeking novelty, Spin Time might not spin a new web, but it certainly knows how to wrap its package in an inviting bow.
Seven Casino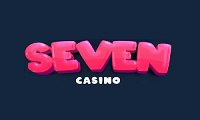 Seven Casino distinguishes itself in the Jokersino sister sites suite not by a unique visual theme or an exclusive gaming experience, but through the sheer force of its marketing endeavours. This strategic focus on brand visibility has vaulted it to the forefront of the online casino scene, despite operating under the same regulatory limitations as its siblings. While sites like Jokersino and Spin Time may draw players in with their distinctive themes, Seven Casino captures the spotlight with its relentless promotional campaigns, reaching into markets where others in its group have yet to make a mark.
Remarkably, Seven Casino has climbed to the pinnacle of its network's portfolio without relying on a thematic facade. Its homepage may feature a bold, pink and fluffy "SEVEN" that catches the eye, but the overall aesthetic remains relatively understated. However, it compensates for this with a generous welcome offer that could swell to £7500 for those who are all in. This, combined with an impressive array of games from a variety of providers, ensures that Seven Casino carves its own path in a competitive field, showcasing that on occasion, the essence of an offering can indeed outshine its appearance. To put that another way, never judge an iGaming book by its cover.
Gxmble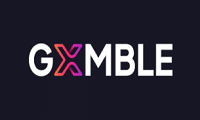 Gxmble Casino stands out from the Jokersino sister sites family with an enticing welcome bonus that's more modest than Spin Time or Seven Casino's staggering offers, but still boasts an attractive ceiling of £2500. What's more, it comes with an exceptionally low wagering requirement, just fivefold the bonus amount, setting it apart from the usual offerings of UKGC-licensed sites. Visually, Gxmble is a spectacle, with a well-chosen colour palette that eclipses its siblings and helps to place a particular emphasis on its sportsbook offerings. The homepage is alive with animation, creating a welcoming and spirited vibe that belies its whimsical name and marks it as a standout in the network.
The significance of making a very strong first impression with potential players in the iGaming realm is something Gxmble Casino understands only too well. It showcases the variety that a single network can sustain, providing a unique experience while retaining the foundational elements shared with its sister sites. The stark differences in promotional strategies and visual presentation between Gxmble and Jokersino are a testament to a tailored approach to appeal to diverse player preferences. This strategy underscores that, despite sharing design DNA, the network's casinos, especially Gxmble with its singular style, offer a spectrum of experiences to their clientele.
Jokersino Review 2023
While we were talking about the Jokersino sister sites, we noted that very few of them have a distinguishable theme. That's not a criticism we're going to make of Jokersino. If anything, Jokersino has a theme that might get it into trouble. You don't need to be a film buff to notice that the Joker character who appears on the homepage of the casino is a dead ringer for Joaquin Phoenix's recent on-screen interpretation of the character, and Hollywood lawyers tend to take a dim view of such imitations. Nevertheless, the presence of the Joker makes the Jokersino website a memorable one and helps to attract attention. Does the casino do enough to keep hold of that attention once it's got it? Let's see.
Jokersino Welcome Promotions
Jokersino sets itself apart from its sister sites with a more measured approach to welcoming new players. While its siblings might dazzle with massive cash incentives, Jokersino offers a substantial rather than spectacular bonus of up to £2500, albeit presented in Canadian dollars. This less-than-subtle hint is a reminder that UK players are venturing beyond their usual playground. Welcome bonuses with such impressive figures are typically spread over several deposits to maximise the benefit. Jokersino doesn't deviate from that trend.
As a newcomer to Jokersino, your initial deposit is met with a generous 200% increase, up to £500. Follow-up deposits continue to reward: your second deposit is doubled up to £750, and your third enjoys the same 100% increase, this time up to £1250. To reap the full rewards, a commitment to the casino and a willingness to invest are required. Yet, what truly sets Jokersino's welcome offer apart is the remarkably low wagering requirement—just five times the bonus amount, making it the most player-friendly bonus condition across this entire network of casinos.
Ongoing Promotions
Jokersino shares a tantalising hint of a VIP cashback program, promising a 10% return, right in the middle of your eyeline on its homepage—a feature it has in common with some of its sister sites. Yet, the specifics of this scheme, including the steps to attain VIP status, remain shrouded in mystery. Instead of details on this elusive program, Jokersino's promotions section is replete with information about a quartet of weekly deposit matches available to all its patrons. The offers begin with a Monday perk, matching 100% of your deposit up to £250, and a midweek boost on Wednesday of 50% up to £500. The weekend kicks off with a Friday special, enhancing deposits by 150% up to £500, and a Saturday special doubling your deposit up to £1250. While these deposit bonuses come with a higher wagering requirement of x20, they still sit comfortably below the industry norm, even if they're four times higher than the x5 requirement of the initial welcome bonus.
Jokersino Pros and Cons
Pros: Jokersino's promotional terms are a breath of fresh air in the online casino landscape, where steep wagering requirements are the norm. The sight of a welcome bonus with a mere x5 wagering requirement, followed by a very reasonable x20 for ongoing promotions, is quite a pleasant surprise. However, there's a whisper of caution that accompanies such attractive offers, especially from casinos licensed in Curacao, where the delivery of bonuses as promised isn't always a guarantee.
 Cons: On the flip side, Jokersino's lack of transparency regarding financial transactions is puzzling. The absence of a banking page or even a snippet in the FAQs about withdrawal processes leaves players guessing about the speed of transactions. Equally perplexing is the casino's choice to keep its gaming collection under wraps until after registration. One can't help but wonder if the games are as exceptional as implied; why not proudly display a selection on the homepage to entice and excite potential players?
Top Games at Jokersino
Jokersino has gone down an unusual path by modern iGaming standards, eschewing the common practice of flaunting its game collection upfront. Instead, it casts a spotlight on its array of enticing promotions and its collaborations with top-tier gaming providers. A peek at the site's menu reveals a preference for slots, a nod to the thrill of live casino play, and a tip of the hat to sports betting enthusiasts, rounding out a trio of offerings that accounts for almost every popular form of online gambling. It doesn't offer bingo, but then nor does any of the Jokersino sister sites.
 The casino's assortment of games remains shrouded in secrecy, accessible only to those who join the ranks of its members. This enigmatic tactic may bewilder the casually curious onlooker, yet it beckons the adventurous gamer to cross the threshold into its exclusive domain. For those who venture in, Jokersino promises a veritable smorgasbord of iGaming delights sourced from the most illustrious names in the industry, ensuring a rich tapestry of gaming experiences awaits. It might well be telling the truth, but we'd still prefer to be shown and told about some of the games before we sign up.
Withdrawal Processing and Support
Jokersino's approach to financial transparency isn't as clear as one would usually find with UKGC-regulated online casinos, which goes with the territory for Curacao-based casinos. Digging into the terms, you'll discover an array of payment methods, including e-wallets like Skrill and Neteller, alongside the traditional debit and credit card options, and even the inclusion of cryptocurrencies for the tech-savvy. However, the specifics regarding withdrawal times are less clear, with a rather nebulous "few business days" cited, leaving players to wonder nervously about the actual wait time for their winnings.
 The notable exclusion of PayPal — a hallmark of convenience and security for many — might raise concerns for players who place high value on those features. The ambiguity of withdrawal times could be a deterrent for those who value swift financial transactions. These elements combine to introduce a level of uncertainty that requires careful consideration by players before they decide to engage with Jokersino's offerings. Again, though, if you wanted security and guarantees, you wouldn't be playing at an online casino that doesn't have a UK Gambling Commission licence.
Customer Support and Licensing
Jokersino's commitment to customer support appears to be unwavering, with their round-the-clock live chat service ensuring that assistance is always at hand. The casino doesn't stop there; it also provides specialised email support for general and specific enquiries, highlighting its all-encompassing customer care ethos. General emails can be sent to [email protected], but if your issue is more serious, you can use [email protected] instead. However, the true test of this support lies in the timeliness and effectiveness of the responses, which are key to gauging Jokersino's dedication to its users' well-being. Unfortunately, without concrete data on these services, or any timelines offered on the website, their quality remains unquantified.
On the regulatory front, Jokersino operates under a Curacao gaming license, which doesn't carry anything like the same weight as those issued by the UKGC or MGA. While holding any license is essential for a gaming platform's operations, the prestige and reassurance of a more esteemed regulatory body would undoubtedly elevate Jokersino's standing and trustworthiness. An upgrade in licensing would not only broaden its market reach but also reinforce a commitment to security and fair play, addressing some of the reservations players might harbour about the platform's financial practices and gameplay fairness.
Jokersino – The Verdict
Trying to review and understand Jokersino fully has proven to be a task that leaves us with more questions than answers. The casino's penchant for mystery extends from its gaming offerings to its financial operations, making membership a venture based on trust rather than transparency. It's tough to commit trust to an online casino that doesn't have a recognised license, yet the fact that Jokersino has a dedicated player base indicates it's succeeding in some respects. There's a certain appeal to the enigmatic nature of Jokersino, one that continues to attract and retain a segment of the gaming community. Maybe it's all down to that familiar clown on its homepage, or maybe there's something more to it. In any event, the risk that pertains to all casinos that lack proper licensing also applies here.
What are players saying about Jokersino?
Here are our condensed / reader's digest summaries of recent player reviews of Jokersino.
11-Jul-2023 by Joshua:
I've been scammed by Jokersino. After depositing a small amount and fulfilling the wagering requirements, my £750 withdrawal was denied. They claimed I violated bonus terms by playing certain slots, which is nonsensical. It's a clear scam; steer clear of this casino. – source: Trustpilot
01-Jul-2023 by Larry:
This casino is a sham. Their games don't follow the rules set by the providers. I played 'Wanted Dead or Alive' and didn't get the bonus after two duel symbols appeared, which is guaranteed in the game. There's no game history to verify wins, and I'm waiting for a response to my complaint. They're fraudulent. – source: Trustpilot
06-Jun-2023 by Sardar:
Jokersino is top-notch, one of the best places to play and win some cash. They've got a great selection of games, an easy registration process, and they pay out quickly. I'm definitely sticking around for more fun and games. – source: Trustpilot
02-Jun-2023 by Sean:
I attempted to withdraw £5500 from my £13,000 winnings, but Jokersino confiscated it all without any warning about unmet wagering requirements from the £500 bonus on my deposit. They only returned my initial deposit. It's a complete joke and a scam. – source: Trustpilot
24-Apr-2023 by BigBillyBob:
Jokersino is a game-changer, and I'm already a VIP enjoying the perks. My VIP Manager David is always checking in and hooking me up with the best bonuses. The KYC process was a hassle, hence four stars rather than five, but it's still one of my favourite new casinos this year. – source: Trustpilot