Winstler Casino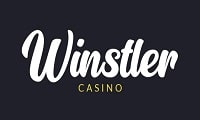 Winstler Casino sister sites include Seven Casino, Jokersino Casino and Gxmble Casino.
Winstler Casino (winstler.io) is operated by Group Gaem B.V., which is based in Curacao.
Sites like Winstler Casino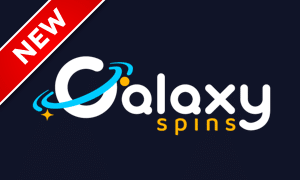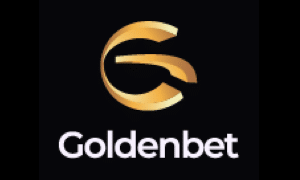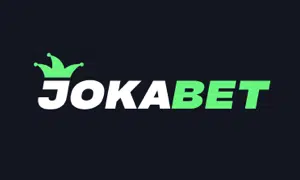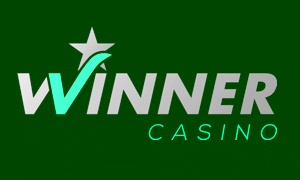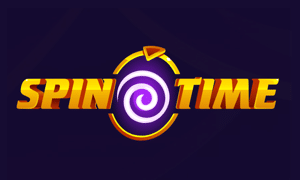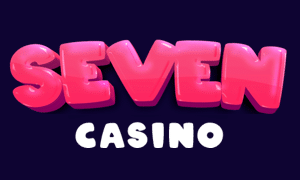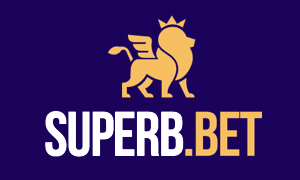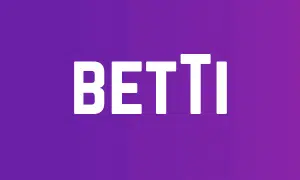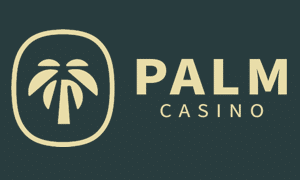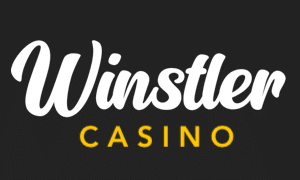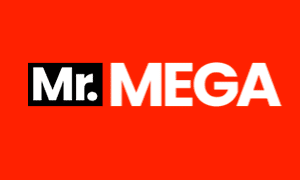 Winstler Casino Sister Sites
WINSTLER CASINO IS NOT COVERED BY A UK GAMBLING COMMISSION LICENCE.
Winstler Casino and its sister sites are under the umbrella of Group Gaem B.V., an iGaming company operating from Curacao. Note that the spelling 'Gaem' is intentional – that's actually the company's name, not a mistake we've made while typing. It's important that we clarify that these sites are not licenced by the UK Gambling Commission. Consequently, UK players who decide to engage with these sites do so at their own risk. Also, it's worth mentioning that ownership details for Curacao-based casinos are sometimes elusive, meaning our list of Winstler Casino sister sites might not be exhaustive. So long as you've read and understood all of that, let's proceed to the casinos.
Jokersino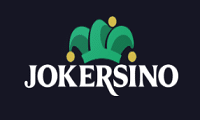 If you're one of the millions of people around the world who count themselves as Batman fans, you'll be intrigued by Jokersino's homepage, featuring a character who bears an uncanny resemblance to the Joker as portrayed by Joaquin Phoenix in the film "Joker." The striking similarity raises questions about whether the casino could eventually attract legal attention from DC Comics and its lawyers. Despite the potential risk, the branding is certainly compelling – significantly more so than any of the other Winstler Casino sister sites.
The cash value of the welcome promotion at Jokersino is displayed in Canadian dollars, suggesting the casino aims primarily at a North American audience rather than UK players. This aligns with the fact that the casino is not UKGC licensed (a fact that we'll keep mentioning because it's important). In essence, Jokersino seems to be a repackaged version of Gxmble, another of its sister sites, but with distinct branding to cater to a specific market. It's plausible that each of the Winstler Casino sister sites targets a unique geographic audience, with Jokersino specifically focusing on North America.
Seven Casino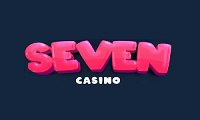 If you've heard of any of the Winstler Casino sister sites before, the chances are that the casino you'll have heard of is Seven Casino. That's down to one thing and one thing only – Seven Casino has spent more money on marketing and promotion than any of the other casinos under this operator's umbrella. Seven Casino has no more right to offer its services to players in the UK than any of the other Curacao-based casinos out there, but it does so anyway, thanks to clever online marketing campaigns. Jokersino might have a memorable theme, but Seven Casino has money behind it.
What makes the success of Seven Casino a little surprising is the fact that it doesn't have a theme. Sure, the big pink "SEVEN" in the logo is good at attracting attention, but the Seven Casino homepage is actually a little dull. It makes a weaker visual first impression than any of the other Winstler Casino sister sites, but tries to make up for it with a colossal welcome promotion that could be worth up to £7500 to those who have deep enough pockets to take the maximum possible advantage out of it. The number of providers who serve the casino with games is no less impressive.
Gxmble Casino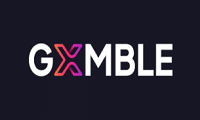 Gxmble Casino distinguishes itself from the other Winstler Casino sister sites not only in terms of the size of its welcome promotion but also its design aesthetics. The welcome offer at Gxmble may initially appear less impressive than that of Winstler, but with a maximum bonus fund of £2500 and an appealingly low wagering requirement of x5, it still compares favourably to most of the promotions you'll find waiting for you at UKGC-registered casinos. Design-wise, Gxmble sports a more vibrant colour palette and flaunts its sports betting options more prominently than Winstler does. Its use of animation adds an extra layer of engagement, making the homepage come alive. This makes Gxmble appear as the most inviting and fun among the Winstler Casino sister sites, even with its weird name.
In the competitive iGaming industry, first impressions can be critical, and in this respect, Gxmble seems to excel. It serves as a prime example of how sister sites within the same casino network can offer unique experiences while still adhering to a shared foundational template. The variations between Gxmble and Winstler, both in terms of promotions and presentation, underscore the point that this is not a one-size-fits-all network even if you might think that to be the case because of the design elements that the casinos have in common.
Winstler Casino Review 2023
Winstler Casino aims to be bigger and better than all of its sister sites. We don't know whether it's considered the flagship casino of the Group Gaem B.V. platform, but the size of the welcome promotion that it comes with and the quality of its graphics suggest that more time and effort was put into Winstler Casino than any of the operator's other options. It should be off-limits to UK-based players because it isn't covered by a UKGC licence, but we know that there are more than a few of you who are eager to play here anyway. Before you do so, read this review.
Winstler Casino Welcome Promotions
Winstler Casino has the biggest welcome promotion on this casino operator's network. In fact, Winstler Casino has one of the biggest welcome promotions we've ever seen on any operator's network. The fact that the total value of the promotion is listed in Euros rather than pounds makes it a little hard to know its true value to UK-based players, but we're going to assume a 1:1 conversion rate to keep things simple. If we're right, you can claim up to £9500 in matched deposit bonus funds when you join this casino.
As you might expect with a bonus of such size, the promotion is divided across several deposits. The first deposit a new player makes at Winstler Casino gets a 300% boost up to a maximum value of £500. Deposit two attracts a 100% boost up to a maximum of £1000, and deposit three goes higher with a 100% boost up to £2000. From there, the boost percentage drops. Deposit four is boosted by 50% up to a maximum of £2500, and deposit five also gets a 50% boost up to a cap of £3500. You're probably waiting for the catch, so here it is – all welcome deposit bonus funds are saddled with an x45 wagering requirement.
Ongoing Promotions
We're a little bit confused about the situation with ongoing promotions at Winstler. One of the many scrolling banners that scoot across the casino's homepage refers to a VIP scheme that's open to all members, but that's the one and only reference to the scheme anywhere on the website. There's no information about what's available to VIP members or even how one becomes a VIP member. We're completely in the dark. The only other promotion that's specifically confirmed to exist on the casino's promotions page is a standing offer of 100% matched deposit bonuses every Friday. The bonuses are capped at £2500, and though it's not specifically stated, we assume that the same x45 wagering requirement applies.
Seven Casino Pros and Cons
Pros: The value of the welcome promotion obviously belongs here. The wagering requirement is higher than would be ideal, but a near-£10K promotion is hard to ignore, even if it's stickier than your average bonus. In terms of entertainment, there are more than four thousand slots and games here from over thirty different providers. That's a lot of variety for a Curacao-based casino.
Cons: Once you've used up the welcome promotion (which we accept might take you a while), there isn't much else available at Winstler Casino when it comes to bonuses. There may or may not be a VIP scheme, but the fact no further information is provided about the VIP scheme means that it inevitably has to end up in the "con" category. The near-total absence of any information about the payment and withdrawal process is a concern for us, too.
Top Games at Winstler Casino
There are no casino games listed on the homepage of Winstler. You almost never see that approach at online casinos anymore – most of them can't wait to show you the biggest and best games in their collection. Winstler prefers to use that space to show off the promotions that it offers and the providers that it works with. Looking at the order of things in the casino's side menu tells you what the priorities at the site are and aren't, though; slots come first, followed by live casino games and then sports betting. The fact that Winstler Casino offers sports betting is worth underlining because not all of the casinos on this platform do.
In any event, we can't tell you what the top games at this casino are. Any attempt to access any of those side menus results in a prompt requesting that we log into our account. In other words, there's no way for potential players to find out what Winstler Casino has to offer. They have to sign up first. That strikes us as a very strange way of going about things, but that's what the casino has chosen. We can tell you that the best work of Scientific Games, Play'n Go, NetEnt, Push Gaming and many more is available at Winstler, and if it's not exaggerating about the total game count, you can probably rest assured that you won't get bored.
Withdrawal Processing and Support
The lack of transparency around deposit and withdrawal information at Winstler Casino is a point worth making, especially for players who are accustomed to UKGC-licensed casinos where such details are generally straightforward and easy to find. While the casino's terms and conditions offer some clues—mentioning the use of e-wallets like Neteller and Skrill, debit cards, credit cards, and cryptocurrencies—it remains vague about withdrawal processing times, specifying only "a few business days." The use of credit cards is particularly noteworthy because such payment methods are disallowed at UKGC-licensed casinos for reasons related to responsible gambling. The absence of PayPal as a payment option may also be a concern for some users, given its popularity and perceived security. The vagueness of the withdrawal timeline suggests that immediate withdrawals aren't possible, which could be a deal-breaker for players who want fast payouts. All of these factors collectively imply a level of risk and uncertainty that players should weigh carefully.
Customer Support and Licensing
The availability of 24/7 live chat at Winstler Casino is a positive feature, providing players with real-time assistance for their queries. Email support ([email protected]) adds another channel for customer service, including a specific address for complaints ([email protected]). While this is good, the effectiveness of the support services would depend on the quality of the responses and the speed at which they are provided—factors that are often indicators of a casino's overall reliability and commitment to player satisfaction. No guidance on this front is offered.
The casino's Curacao license, master licence 5536/JAZ, is barely worth acknowledging. The regulatory oversight in Curacao is often considered to be lax compared to more stringent bodies like the UKGC or the MGA.  A license from a more reputable jurisdiction would undoubtedly elevate Winstler Casino's status and potentially attract a broader player base. It would also add an extra layer of security and accountability, which could alleviate some of the concerns potential players may have about depositing money and playing games on the site.
Winstler Casino – The Verdict
It's been a very long time since we saw a welcome promotion as generous as the one that's on the table at Winstler Casino. It dwarfs the promotions on offer at the Winstler Casino sister sites, and that's not easily done. We're taking the casino at face value with regard to its terms and conditions, which is a risk with casinos from this part of the world, but so long as the site honours the terms, it's a special bonus. It's entirely possible that Winstler Casino is a great casino all around, but it's impossible to verify that without being able to examine the game portfolio. The site's been online and operational for more than a decade, so it must be doing something right, but we'd be a lot more comfortable with it if we knew more about what's in the library and how transactions are processed.
What are players saying about Winstler Casino?
Here are our condensed / readers digest summaries of recent player reviews of Winstler Casino. Players should be aware that Trustpilot has removed numerous fake positive reviews of this casino in the past.
19-Sept-2023 by David:
I absolutely loved the deposit methods at Winstler Casino, especially the option to use Revoult. The high RTP games and the bonuses for new users are fantastic. I'd recommend this casino to anyone. – source: Trustpilot
14-Sept-2023 by Uwe:
Winstler is one of the best online casinos I've come across. The website is user-friendly, and it offers a wide variety of slots and live casino games. The withdrawal process is quick and hassle-free. – source: Trustpilot
14-Sept-2023 by Theo:
I'm not sure if they're trying to scam me or if I'm just not getting it. I provided all the necessary documents, but my withdrawal was denied due to some bonus breach. They even offered me a £20 bonus with a 35x wager requirement. – source: Trustpilot
6-Sept-2023 by Sam:
Winstler Casino is an absolute scam. They won't verify your account, and they don't process withdrawals. Stay away from this casino. – source: Trustpilot
28-Aug-2023 by Michael:
This is the worst site ever. They kept making excuses not to verify my account. The minimum £100 withdrawal only benefits them. It's a complete scam. – source: Trustpilot
25-Aug-2023 by Gamer:
This casino is terrible. They don't ask for anything when you deposit but make it difficult when you want to withdraw. The withdrawal approval takes more than five days, and it seems like they're hoping you'll cancel it. – source: Trustpilot
23-Aug-2023 by Sasha:
Winstler Casino isn't perfect, but it's not a scam either. I followed their rules, didn't take any bonuses, and got my money. The withdrawal process could be better, but the live chat is helpful. – source: Trustpilot
2-Aug-2023 by Hamidaka:
This is one of the best casinos I've played at. The games and bonuses are unique, and I'm planning to spend my entire weekend playing here. I highly recommend it. – source: Trustpilot
23-Jul-2023 by Dan:
I've been trying to verify my account for two weeks now. My withdrawal has been pending for over a week, and it feels like they're waiting for me to cancel it. They're untrustworthy. – source: Trustpilot
19-Jul-2023 by Dennis:
Winstler is a scam. They approved my account, cancelled my winnings, and didn't return my money. The reason given by customer support was absurd. – source: Trustpilot