TalkSPORT Bet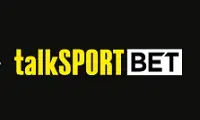 TalkSPORT Bet sister sites include Bet Victor, Parimatch and Heart Bingo.
TalkSPORT Bet (talksportbet.co.uk) is operated by BV Gaming Limited, which is based at Bet Victor Suite 2.01, World Trade Centre, Bayside Road, Gibraltar, GX11 1AA.
Sites like TalkSPORT Bet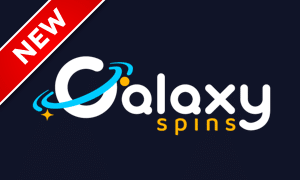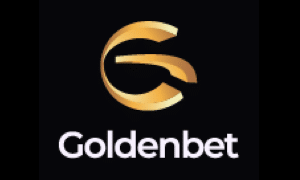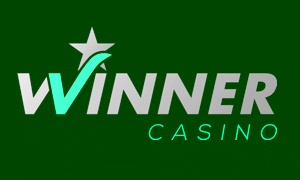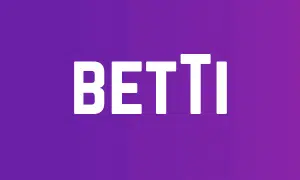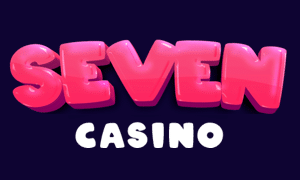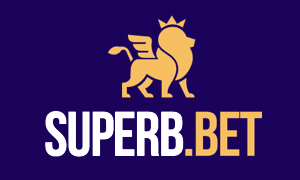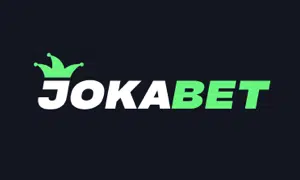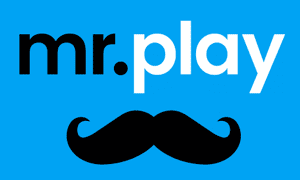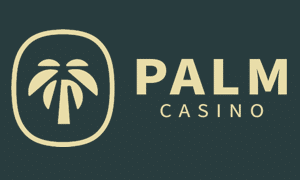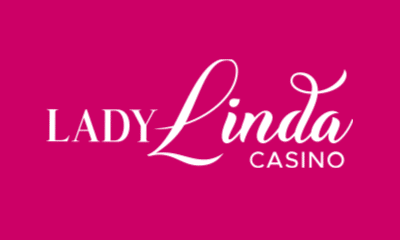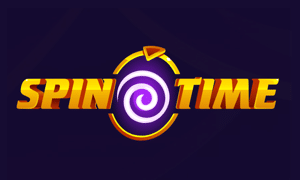 TalkSPORT Bet Sister Sites
TalkSPORT Bet is on the BV Gaming Limited platform. That means Bet Victor is one of the TalkSPORT Bet sister sites. Having two big-name sports betting sites on the same network is a big feather in the cap of BV Gaming Limited, but they're not the only sites on the operator's network. All of the TalkSPORT Bet sister sites are listed below, along with a full review of TalkSPORT Bet.
Bet Victor
The only place to begin with the TalkSPORT Bet sister sites is with Bet Victor, which is one of the most famous names on the UK sports betting scene. It has several advantages over most other online sports betting sites in the UK, one of which is the fact that it's existed as a brand since long before the internet sports betting revolution happened. Bet Victor has been accepting bets in person for generations, and still maintains a significant presence on the UK high street. If you live in a major UK town or city, you can be sure that there's a Bet Victor shop somewhere near you.
Taking into account all of the above, the Bet Victor website is a little less flashy than you might expect from such a household name of a brand. That's fine, though – Bet Victor cares more about content than it does about presentation. This is a betting site that's strictly business, with plenty of advanced tools and bet builder facilities to help its members personalise and tailor the wagers they place. These days, Bet Victor also offers bingo, slots, and a live casino. It's an all-in-one gambling site, and it's recognised as one of the best in the business.
PariMatch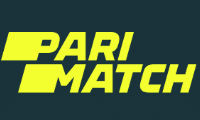 By virtue of having both Bet Victor and PariMatch on the same platform, the TalkSPORT Bet sister sites give TalkSPORT Bet some family stiff competition on its home network, let alone from elsewhere. Of these high-profile sports betting sites, though, PariMatch is the odd one out. While it's accurate to say that it's one of the TalkSPORT Bet sister sites on account of it being listed on the BV Gaming Limited UK Gambling Commission licence, BV Gaming doesn't truly own the PariMatch brand. This is a marriage of convenience, with PariMatch forming a relationship with BV Gaming purely to gain entry to the UK market. Everywhere else in the world, it's operated and licensed by PariMatch directly.
This confusing behind-the-scenes arrangement means that you have to be careful when you type the PariMatch website address into your browser. If you attempt to access PariMatch.com, you'll see a notice telling you that the site isn't available in your region. It doesn't even attempt to redirect you to the correct address, which is PariMatch.co.uk. When it comes to content, the UK version of PariMatch is a near-clone of Bet Victor. Its black and yellow colour scheme makes it a fairly close visual match for TalkSPORT Bet, too.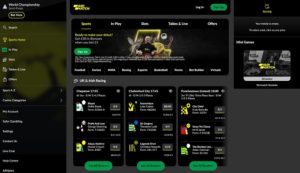 Heart Bingo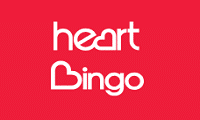 Confusing behind-the-scenes arrangements are par for the course with the TalkSPORT Bet sister sites. We've listed Heart Bingo here because if you check the footer of the Heart Bingo website, you'll see BV Gaming Limited listed as the company responsible for its operations. You'll also find it listed on the operator's UK Gambling Commission licence. However, Heart Bingo also appears on another UK Gambling Commission licence – that of Gamesys Operations Limited. Both operators list it as a white-label site, which suggests that the two titans might be working together on the site. If so, it's a unique arrangement.
Heart Bingo is, as its name suggests, the official bingo and casino site of Heart Radio, which is popular all over the UK but especially in London. The brand benefits from extensive promotion on account of being part of the Heart Radio brand and has been advertised on television by pop star Olly Murs in the past. It sticks out like a sore thumb when compared to the other TalkSPORT Bet sister sites because of its totally different design and vastly different games portfolio, but in doing so, it brings a touch of variety to a network of otherwise near-identical betting sites.
Can TalkSPORT Bet Be Trusted?

★★★★★
TalkSPORT Bet is a 4 Star trusted casino.
1. UKGC License

TalkSPORT Bet is covered by the UK Gambling Commission licence that BV Gaming Limited holds under account number 39576.

2. UKGC Fines

In February 2022, BV Gaming Limited paid £1.73m in lieu of a formal financial penalty after a compliance assessment identified flaws in its processes regarding anti-money laundering and customer protection measures.

3. Customer Service

TalkSPORT Bet provides customer assistance via telephone, live chat, email, and social media messaging.

4. Trustpilot Score

After around 100 reviews, TalkSPORT Bet has an average Trustpilot score of 4.2 out of 5.0.

5. Company Location

BV Gaming Limited is based in Gibraltar, which is considered trustworthy as a location for an iGaming company.

6. Visible T&C's

Key terms and conditions are listed alongside all promotions on the website.

7. Social Media Presence

TalkSPORT Bet has accounts on both Twitter and Facebook. It posts regularly, and uses the accounts to offer additional customer support.

8. Number of Sister Sites

BV Gaming Limited operates three TalkSPORT Bet sister sites.

9. Games portfolio

TalkSPORT Bet should be assessed as a sports betting website, but also has a casino that includes live dealer games.

10. Gamstop links

There's a GamStop link and logo right at the bottom of the TalkSPORT Bet homepage, but it's far too small and could easily be missed.

Overall SCORE >

★★★★

★ – 4/5 Stars
TalkSPORT Bet Review 2023
TalkSPORT has been one of the most popular sports radio stations in the UK for many years and is a go-to resource for many football and racing fans, as well as fans of other sports. Such is the relationship between sports and betting that it's a surprise that TalkSPORT didn't test its feet in the sports betting waters earlier. When it finally decided to do so in 2022, it chose BV Gaming Limited as a partner. The operator is well-known and respected for it success with Bet Victor, but how does TalkSPORT Bet measure up against such a household name? Is it better or worse than the TalkSPORT Bet sister sites? Let's find out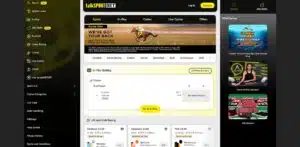 TalkSPORT Bet Welcome Promotions
TalkSPORT might be a big brand, but that doesn't translate into TalkSPORT Bet offering big welcome promotions. The only offer at this site that's specifically tailored for new players is the offer to have up to £40 refunded if the first bet you place with TalkSPORT Bet turns out to be a loser. The qualifying bet has to be placed on horse racing – no other sports are valid for the promotion. Players have to opt into the bonus before they place their opening bet and must use the replacement bets within seven days once they've been awarded. As welcome promotions go, it's not a blockbuster.
Ongoing Promotions
Fortunately, what TalkSPORT Bet lacks in welcome promotion niceties, it makes up for with other promotions. You don't have to be a new player to take advantage of the next promotion, but it helps. Bet £20 on any sport, and receive £20 back in free bets. The free bets are delivered as two £10 bet vouchers. This promotion can only be claimed once, so it could be considered as a second welcome bonus.
There are a few other promotions aimed at sports bettors at TalkSPORT Bet, the biggest of which is the Royal Ascot Racing Rewards Club. The promotion applies only to bets placed on Ascot races and sees a £5 free bet awarded for every £10 spent, accompanied by five free spins to use in the TalkSPORT Bet casino. The other sports promotions at the site tend to be seasonal or time-limited, so players are encouraged to check back regularly to find out what's new.
If you're one of the minority of players who use TalkSPORT Bet for its casino games rather than its sportsbook, other promotions are available. New casino customers can get £20 in bonus cash for an initial wager of £10, with an x40 wagering requirement attached to the bonus cash. Spending £20 specifically on the King Kong Cash Jackpot slots game delivers an enhanced reward of £30 in casino bonuses plus fifty further free spins on the same slot. Wagering requirements remain unchanged. Much like sports betting promotions, other casino promotions at TalkSPORT Bet are time-limited and may change from month to month or even week to week.
TalkSPORT Bet Pros and Cons
Pros:
The promotions at TalkSPORT Bet might not be mind-blowing, but they're well-rounded. New players get a reasonably warm welcome to the site, after which they become eligible for a steady stream of ongoing promotions.
The level of customer support available at TalkSPORT Bet is comprehensive, including telephone, live chat, email and even social media-based assistance.
Cons:
The site is surprisingly limited when it comes to withdrawals. There's no support for e-wallets or services like Trustly. Debit cards and bank transfers are the only viable methods and may involve a wait of up to five working days.
The website as a whole lacks the "wow factor" that you'd expect from a big brand. Very little use has been made of the TalkSPORT brand other than its logo and the name. You can't even listen to TalkSPORT through the website.
Top Games at TalkSPORT Bet
While it would be entirely possible to rank the best slots and casino games at TalkSPORT Bet, that's not the way this site ought to be assessed. It is, first and foremost, a sports betting website. Its sportsbook is its core feature, and we should assess it on the quality of this instead. That's good news for TalkSPORT Bet, as it uses the exact same sports betting platform as its parent company, Bet Victor. It's a sportsbook that's already known throughout the industry for its quality.
If you're a regular TalkSPORT listener, you'll probably expect the site to lead with the latest football odds. It doesn't do so. Instead, horse racing is the first sport you'll see on the TalkSPORT Bet homepage. Football is available through a side menu and is the only sport to have a dedicated area at the site save for horse racing. If you want to see all the other sports that TalkSPORT Bet covers, you have to open the Sports A-Z menu and browse them manually. When you do, you'll find that the list is fairly comprehensive and even includes some esports.
Withdrawal Processing and Support
We touched on this when we were talking about the pros and cons of TalkSPORT Bet. For reasons best known to itself, BV Gaming Limited is yet to enter the 2020s when it comes to electronic payment methods. That means options are limited at the TalkSPORT Bet sister sites. To conduct transactions with TalkSPORT Bet, you're limited to either bank transfers or your debit card. If you have a regular Visa or Mastercard debit, you're looking at a wait of up to five working days for your funds to arrive. Those of you who can get your card approved for "fast funds" may be able to receive withdrawals within an hour of asking for them
Customer Support and Licensing
You can get in touch with TalkSPORT Bet in almost any way you please. Live chat is always available, there's a contact form on the website, and you can also call 07700166313. Alternatively, send the site a message on its Facebook or Twitter accounts to get help that way.
TalkSPORT Bet, like all of the TalkSPORT Bet sister sites, is covered by UK Gambling Commission licence 39576, which belongs to BV Gaming Limited. Regrettably, the licence isn't clean. The UKGC completed a compliance assessment on the operator in February 2022, the conclusion of which was that there were flaws in the processes that BV Gaming Limited uses to prevent money laundering and protect customers. Instead of paying a fine, BV Gaming Limited settled the dispute for £1.73m.
TalkSPORT Bet – The Verdict
TalkSPORT Bet is a very solid sports betting site. It's not quite on the level of Bet Victor – very few sports betting websites are – but it's more than competent and can comfortably handle all of your needs if you want to place wagers on sporting events. The scope and scale of its sportsbook are enormous, and there's a nice set of promotions and bonuses to reward players who bet with the site regularly. We still think it could be better, though. Withdrawals could definitely be processed faster than they are, and there could be more options when it comes to supported withdrawal methods. Given the TalkSPORT connection, we'd expect the site to have a little more pizzazz than it does, too.
What are players saying about TalkSPORT Bet?
Here are our condensed/reader's digest summaries of recent player reviews of TalkSPORT Bet. The reviews are genuine, but we've edited some of the comments to keep them brief and on-topic.
21-Jun-2023 by Cammy:
TalkSPORT Bet offers good odds. The only issue I have is that I'm supposed to have fast withdrawals enabled, and yet I'm still waiting for my money eight hours after asking for it. – source: TrustPilot
15-Jun-2023 by Samantha:
I joined TalkSPORT Bet and opted into an offer where I was supposed to get a £50 bonus and 100 spins for £30. I didn't get anything at all credited to my account. Stay away.– source: TrustPilot
12-Jun-2023 by Kiki:
My account has been closed against my wishes. I asked to have my balance transferred to me after the closure, and TalkSPORT Bet has refused to send it. Apparently, my account was closed because oof overspending – and yet they keep my money? My email about this has been ignored.– source: TrustPilot
11-Jun-2023 by Kelly:
I spent £300 playing at Heart Bingo. All the site does is take; I didn't get so much as 30p back. Don't play here, it's a total scam. Every spin is dead. This was my first time playing here, and it will also be my last. – source: TrustPilot
10-Jun-2023 by Daniyal:
The standard of customer service at TalkSPORT Bet is exceptional. This is a site that truly understands the needs of its customers. – source: Trustpilot

05-Jun-2023 by Kam:
Antony on the TalkSPORT Bet customer service team was excellent. He provided exactly what I wanted and had a really good understanding with me. – source: TrustPilot
04-Jun-2023 by John:
TalkSPORT Bet has great promotions and fantastic support staff. Everyone is so helpful! – source: TrustPilot
03-Jun-2023 by Aqib:
Chantelle on the customer service team responded very quickly to my queries. I'm delighted; she was very helpful. – source: TrustPilot
18-May-2023 by Saqib:
TalkSPORT Bet is probably my favourite gambling site at the moment. I've used plenty in the past, but the overall experience here with the bonuses and everything else is great. They're not like the other gambling sites that just want you to keep on depositing; they reward you with good promotions. – source: TrustPilot
16-May-2023 by Jordy:
Signing up for TalkSPORT Bet was easy. I deposited £10 when I joined, and in return I got three £10 free bets. I won one of those, so I ended up in profit. The odds the site offers are decent. The only issue I have is that withdrawals aren't as fast as they could be. – source: TrustPilot