Heart Bingo Sister Sites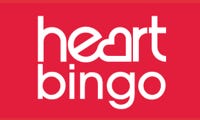 Heart Bingo sister sites include Bet Victor and Parimatch.
Heart Bingo (heartbingo.co.uk) is operated by BV Gaming Limited, which is based at Bet Victor Suite 2.01, World Trade Centre, Bayside Road, Gibraltar, GX11 1AA.
Sites like Heart Bingo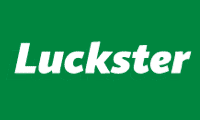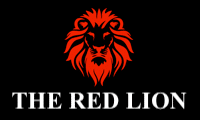 Heart Bingo Sister Sites 2022
Most bingo-orientated casino sites are on a platform surrounded by other bingo sites. Heart Bingo is not. The ownership of the casino has changed hands a couple of times, and it now finds itself sharing a platform with a sports betting company you've probably heard of – along with one that you probably haven't. Here's a feature set of the most popular Heart Bingo sister sites.
Bet Victor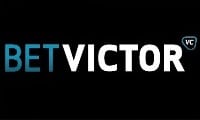 Bet Victor is instantly recognisable as one of the top sports betting brands in the UK, and arguably the best known of the Heart Bingo sister sites overall. It's currently advertised by football legends Harry Redknapp and Michael Owen, although many other famous sporting names have been involved in promoting the company in the past. It offers odds on everything from top-flight football to obscure dog races, including everything in between. It's a strange sister site for Heart Bingo to have, but it means BV Gaming Limited has two big names under the same roof.  Sports betting might be what Bet Victor is known for – and that's unlikely to change – but the site has been trying to branch out in recent years. It now offers bingo, slots, and live casino games for players to play while waiting for their sports bets to come in. Those additions have taken Bet Victor to new heights. 
Parimatch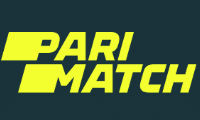 Quite why BV Gaming Limited felt like it needed another sports betting casino site when it already had Bet Victor is unclear. Maybe the company believes it's impossible to have too much of a good thing? Whatever the reason, Parimatch is the second of the Heart Bingo sister sites. It's a name that isn't especially well-known in the United Kingdom, but it's a big deal on the European mainland. Parimatch was founded in Kyiv, Ukraine, during the mid-1990s and expanded rapidly. It's now so big a sports betting site that it has boxing legend Mike Tyson as an official brand ambassador, and Italian football giants Juventus F.C. as a partner. In terms of basic design, though, it looks a lot like Bet Victor once you adjust to the yellow and black colour scheme. It even has the same range of additional betting options and casino games as its bigger sibling. It doesn't touch on bingo – but it would probably be to the detriment of Heart Bingo if it did.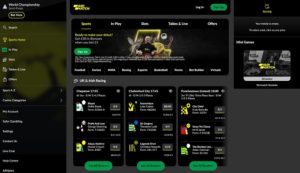 Can Heart Bingo be trusted?

★★★★★
Heart Bingo is a 3 Star trusted casino.
1. UKGC License

Heart Bingo is covered by UK Gambling Commission licence 39576, held by BV Gaming Limited.

2. UKGC Fines

BV Gaming Limited made a payment of £1.72m in lieu of a formal financial penalty in February 2022 after the UKGC identified failings with the company's money laundering and customer protection policies.

3. Customer Service

Customers can contact Heart Bingo for customer support via email, live chat or social media and can request a callback, but can't call customer services directly.

4. Trustpilot Score

After over 700 reviews, Heart Bingo is rated at 2.8 out of 5 on Trustpilot. That's slightly below average for a casino.

5. Company Location

BV Gaming Limited is based in Gibraltar.

6. Visible T&C's

Key terms are listed alongside all promotions at Heart Bingo.

7. Social Media Presence

Heart Bingo has thousands of followers on both Facebook and Twitter, and provides customer support on both platforms.

8. Number of Sister Sites

There are only two Heart Bingo sister sites on the BV Gaming Limited network.

9. Games portfolio

In addition to all of its bingo rooms, Heart Bingo has several hundred slots, live game shows, live dealer games and more.

10. Gamstop links

The GamStop logo and link appear in the footer of Heart Bingo.

Overall SCORE >

★★★

★★ – 3/5 Stars
Heart Bingo Review 2022
Heart Bingo will be a familiar name to most UK-based players. That's because Heart Radio is also a familiar name to most people in the UK, and the two are linked. This is the official bingo site of the popular radio station, and that connection alone helps to drive players towards the site. Is it worth sticking around when they get there, though? Is Heart Bingo better or worse off under the ownership of BV Gaming Limited than it was under its previous owners? Let's assess the casino step by step.
New Player Welcome Offers
It's "welcome offers" plural at Heart Bingo for new players, because newcomers to the site have a choice of two when they make their first deposit. One of them is geared towards people who are more interested in bingo than slots, and the other is aimed at those who intend to play plenty of both at the site. 
Welcome offer one is 500 free bingo tickets and twenty-five free spins on selected slots in return for depositing and spending £10 with Heart Bingo. 
Welcome offer two is 200 free bingo tickets and 200 free spins for the same deposit and spend. 
In either case, the tickets and free spins must be used within seven days of allocation. There is no wagering requirement attached to the free spins or any winnings that come from them, which is a welcome change from the norm. 
Monthly Promotions
There aren't any "big" monthly promotions at Heart Bingo. There's no loyalty reward program, and there aren't any promotions that work on a month-to-month basis. There are, however, daily and weekly promotions. 
The Newbie Room: A special bingo room for new players only, open for just five days after a player signs up to Heart Bingo. 
Deluxe Box: Spend £10 in any bingo room or on any online slots game to open a "Deluxe Box." They work a little like loot boxes in video games, in that you don't know what's in them until you open and the prize could be worth more or less than £10. 
A Daily Grand: A random £1000 spot prize will be won by one lucky player somewhere within the casino every day. 
Penny Bingo: Buy bingo tickets for just 1pm a time without seeing a reduction in the value of prizes. This is a seasonal offer and might be available or unavailable from month to month. 
Slot of the Week: One randomly-chosen slot will have special prizes attached to it, including enhanced bonuses and free spins. 
Pros and Cons
After more than a decade on the internet, Heart Bingo is firmly established and is a favourite of many players despite the recent spate of bad reviews. Most of those players would probably agree that these are the site's biggest pros and cons:-
Pros:
•No wagering requirements on free spins or winnings generated because of them. All winnings can be withdrawn as cash immediately. 
•Features a range of exclusive Heart Bingo-only casino games, including "Olly Murs' All Star Slots," and "Olly Murs' Big Box Bonus." 
Cons:
•The list of options under the menu button is long and confusing, making the FAQ section and payment information difficult to locate. 
•Withdrawals by debit card can take up to 5 days, which is unacceptably slow by modern standards. 
Featured Slots and Casino Games
Unusually for a bingo site, Heart Bingo doesn't make a feature out of its bingo games. They're all tucked away under a "bingo" subheader on the menu, with just three in-play games featured further down the homepage. Penny Bingo, the Daily Grand bingo room, and the free-to-play "Heart Bonanza Bingo" get pride of place. Since moving from Gamesys to BV Gaming Limited, the focus of Heart Bingo has been slots. 
The slots that get the most attention at Heart Bingo are the ones that have been made specifically for the casino. Heart Bonanza is the most obvious example, although if you know your slots you'll recognise that it's just Sweet Bonanza by Pragmatic Play with a Heart logo slapped on it. That doesn't change the fact that Sweet Bonanza is a top slot, though, and this clone version is as much fun as the original. The wild west-themed Marvellous Magnificent 7s is also a popular and exclusive game in the Heart Bingo casino. The old classics still pull in more people than anything else, though, and by "old classics," we mean Fluffy Favourites, Fishin' Frenzy, Starburst, and Rainbow Riches. All four of the slots are nestled among the exclusives in Heart Bingo's "Hot Picks" section, further underlining just how incredible their staying power is. 
Like most big-name modern online slots and casino websites, Heart Bingo now offers Slingo, instant win games, live dealer games, and live games based on popular game shows. It's no longer a bingo site. It's a one-stop shop. 
Deposit and Withdrawal Methods
Whoever runs the Heart Bingo website could do with re-writing the entire information section that discusses payments, because it's as clear as mud. In one place we're told that the only way to make a deposit is through a bank transfer or debit card, but the bottom of the FAQ section mentions Skrill, Neteller, and PayPal might be accepted depending on player location. 
Card withdrawals may take 3-5 days. Even e-wallet withdrawals could take 1-3 days, with no explanation offered as to why this would be the case. PayPal transactions – if you're able to make them – should happen within 24 hours. These payment terms are fairly uniform across the Heart Bingo sister sites.
Customer Support and License
Heart Bingo supports live chat, direct messaging, social media messaging, and telephone call customer assistance. You can't call them, though – you have to register a request and they'll call you. This has been a bone of contention with some reviewers on TrustPilot and elsewhere. 
Heart Bingo is a triple-licensed casino website, holding licenses in the UK, Ireland, and Gibraltar. The license granted by the UK Gambling Commission is the most important of them, and is held under account number 42734.
Heart Bingo – The Final Verdict
Heart Bingo doesn't make you jump through hoops with bonus wagering requirements. That's a good thing. It has exclusive slots and games, a range of promotions, and a variety of customer support options. All of this screams "great casino," and yet the customer complaints persist. It's possible that some of these complaints come from people who just preferred Heart Bingo the way Gamesys ran it, and haven't taken to the BV Gaming Limited revamp. Times change, though, with new Heart Bingo sister sites and a new look and feel for the site overall. It's obviously not to everybody's tastes, but that doesn't mean you won't like it. 
What are players saying about Heart Bingo?
Here are our condensed/reader's digest summaries of recent player reviews of Heart Bingo. The reviews are genuine, but we've edited some of the comments to keep them brief and on-topic.
31-Jul-2022 by LMarie:
I asked for a withdrawal on July 1st and still don't have it. They keep telling me there's an issue with Natwest but Natwest know nothing about it. They're accepting money while knowing that they have payment problems, it's unacceptable. – source: TrustPilot
29-Jul-2022 by Andrew:
I've never had payment problems with them before, including large withdrawals, but recently I've been kept waiting longer than a week. They're blaming Natwest. Julia on customer service has been very good and helpful, but I still don't have my money. . – source: TrustPilot
28-Jul-2022 by Claire:
As of today, I've been chasing a withdrawal for 23 days. I ask for callbacks, but they never call me. They're clearly scamming us, and I'll never spend my money here again – source: TrustPilot
27-Jul-2022 by Jue:
Customer service staff have been helpful and supportive, but Natwest doesn't know anything about the issue that's supposed to exist. Why should we have to chase after our own money? This is Heart Bingo's problem to solve. – source: TrustPilot
20-Jul-2022 by Sophie:
Heart Bingo is awful. I've never won a single thing playing here. Don'twaste your time or money when there are so many better places you could be playing. – source: TrustPilot

25-Jan-2022 by Jacqui:
I've closed my account for good. The games have changed and the payouts have dropped. Compare the same games with Butler's Bingo and you'll win there a lot more often. Something's happened since it moved to BV Gaming and it's not good. – source: TrustPilot
24-Jan-2022 by P Spring:
I signed up last weekend and have only played a few games, but I struggled with claiming the deposit bonus. Fortunately, Bryson and Julia on the customer support team were really helpful and sorted it out for me.– source: TrustPilot
20-Jan-2022 by Gail:
The customer service is disgraceful. They tell you they've sent you emails when they haven't. They have no problem sending promotional emails to me but when I want a response to a complaint I get nothing. Their license should be revoked. – source: TrustPilot

28-Dec-2021 by Tia:
The site is a con. I didn't get a single win from 200 free tickets in the bingo room, I made only £5 from 200 free spins on slots, and the site keeps randomly kicking me out of games. It shouldn't be legal. – source: TrustPilot
26-Dec-2021 by Robert:
I spent £400 on one slot at £1 per spin and didn't win a single thing. I feel like the slots are programmed not to pay out, and I intend to file a complaint with SG Gaming and find out what's going on here because something doesn't feel right about it– source: TrustPilot
16-Dec-2021 by Kelly:
I'm disgusted with the live chat customer service. I've opted into promotions twice and been told I qualify only for Heart Bingo not to fulfill the promotion. They blamed a system error but wouldn't do anything about it– source: TrustPilot
12-Oct-2021 by Berry:
It's a nice website, but it could do with looking a little bit more modern. – source: WhichBingo
27-Jul-2021 by Helen:
Heart Bingo will take thousands from you without giving anything back. All the bingo games seem to have the same winners. If you complain they'll close your account, but the same people sit there all day winning all the time. – source: WhichBingo
10-Feb-2021 by William:
Heart Bingo is a scam. The payouts are impossible. I asked the management about my payout and they suspended my account. – source: TrustPilot
10-Feb-2021 by Kevin:
If you enjoy losing your money this is the website for you. They will make you lose all of your deposit. The casino is always the winner and players get nothing. – source: TrustPilot
08-Feb-2021 by David:
I started playing on this casino a month ago and I never had any problems. The payouts are fast and the games have a good selection of games for players to enjoy. – source: TrustPilot
05-Feb-2021 by John:
I and my husband played in this casino for years, It was great at the start but now it is impossible to win anything good on this casino. – source: TrustPilot
05-Feb-2021 by Mark:
Closed my account today. I wanted to withdraw half of my deposit but they refused to do so and asked me to play with all of it. After losing some games they allowed the withdrawal that I asked for in the first place. – source: TrustPilot
Heart Bingo – A Marketing Machine
Heart Bingo has achieved brand uniformity with Heart Radio. The logo is the same, the colour scheme is the same – even the advertising jingles are the same. Going further than that, the content of adverts for the radio station and the bingo site (if we can even still call it a bingo site) tends to be similar. Heart Radio adverts focus on showing us people who are laughing, joking, and having fun. Heart Bingo adverts do exactly the same. 
Heart Bingo is a brand that's been all over British television, on the radio, and in magazines. Whether we're talking about new owners BV Gaming Limited or Gamesys, their predecessors, little expense has been spared when it comes to getting the brand's name out there.
If you've got a long memory, you might remember a Heart Bingo television commercial campaign involving computer-generated red balls that transformed into cars, planes, or other objects connected to prizes that could be won at the bingo site. Sadly, the prizes have been scaled down a little since then!
When the bouncing CGI balls went away, Heart Bingo took a "togetherness" approach to advertising, focusing on bingo winners popping champagne corks and celebrating with their loved ones. It's not the most original approach to take when advertising a bingo or casino site – far from it, in fact – but the reason it's become a cliche is because it works. This was back in a time when Heart Bingo didn't rely on celebrity partnerships to attract people to the product. If you've been paying attention, you'll know that they've gone in a drastically different direction since then. Instead of focusing on "real life" people experiencing life-changing wins, the appeal of Heart Bingo is now inextricably linked to the appeal of pop singer Olly Murs. 
Heart Bingo's Audience
Heart Radio was once thought of as a radio station for women. Similarly, bingo was once thought of as a hobby for women. Both perceptions have changed. Heart Radio is open to everybody, and so is Heart Bingo. As part of broadening its appeal, though, Heart Bingo has dropped its focus on bingo. It's as dedicated to slots as it is to bingo these days, and it wouldn't totally stun us to see the brand's name changed to "Heart Casino" in the future. It would be a far more accurate description of the product. 
While bingo doesn't enjoy the best of reputations among younger gamers – by which we mean that people under 30 tend to think that bingo is for old people – Heart Bingo is doing its bit to change that. The demographic of people who listen to Heart Radio is younger than that of your average radio station, and it doesn't take a massive leap to imagine that the demographic of people who play at Heart Bingo is younger than at your average casino, too. That would explain why Olly Murs was sought out to become the face of the brand rather than, for example, Cliff Richard or Donny Osmond. 
Heart Bingo – A Brand Born Again
The Heart Bingo site we see today is very different from the Heart Bingo site we saw ten years ago. That's to be expected, but the differences with the modern Heart Bingo are more striking than they would be had the ownership of the brand not changed hands. It was Gamesys that brought this branded website into the casino world, but, as we've mentioned several times, BV Gaming Limited is the current custodian. When Heart Bingo changed hands, the site got a new look, a new direction, and a new focus. It also got a full media relaunch, and it was quite the event on British television. 
Seeking a new face for the brand, Heart Bingo turned to Olly Murs of "X-Factor" fame. He didn't win the televised singing competition, but his career has gone better than the careers of many of those who have. Murs has had number one singles and albums, and while he's not quite as big a deal today as a singer as he was a decade ago, he still has a devoted fanbase. The recent success of this casino site certainly seems to suggest that Olly Murs is capable of persuading people to play bingo. 
Murs has appeared on television adverts, YouTube commercials, and promotional images for Heart Bingo for several years. He's also become the focus of a small range of branded slots and casino games that feature his name, music, and likeness. Never let it be said that the people behind Heart Bingo aren't getting the best out of this celebrity endorsement deal. Murs does more for Heart Bingo than most celebrity partners do for their respective casino sites. 
Simultaneously ticking the always-popular categories of "cheeky chappie" and "cute," Murs is the ideal brand partner for Heart Bingo, and will probably remain so until he either loses his commercial appeal or his looks start to fade! 
Extra Celebrity Help
Heart Bingo also gets a little celebrity assistance from a couple of other well-known celebrity names. Those names are Jamie Theakston and Amanda Holden, who team up to present the Heart Radio breakfast show on weekdays. Both of them – and Holden in particular – are thought of as big-name celebrities in the UK. 
Neither Theakston nor Holden are "properly" affiliated with Heart Bingo, but it's part and parcel of their jobs as Heart Radio presenters to get involved with promoting the bingo site every now and then. They're yet to appear in a televised advert for the brand – and might never do so – but they've been happy to pose for photos to go on press releases. There are certainly worse people to be able to call upon when you're looking to give your casino brand a little boost, and we're sure the people at Heart Bingo are happy to have them.