This Is Vegas
This is Vegas sister sites include Paradise 8, Davincis Gold, Cocoa Casino and Pantasia Casino.
This Is Vegas (thisisvegas.com) is operated by SSC Entertainment N.V. from Curacao.
Sites like This Is Vegas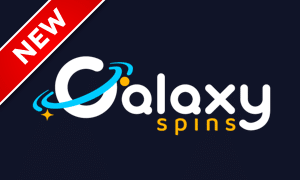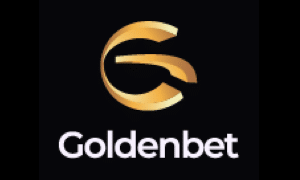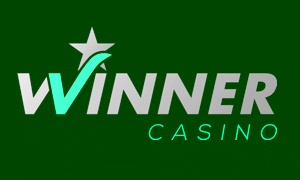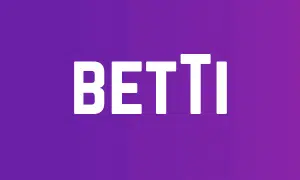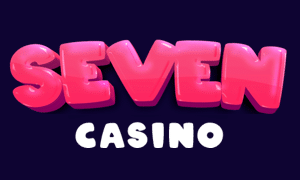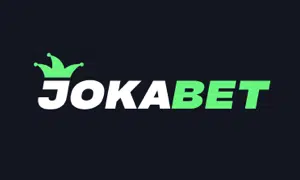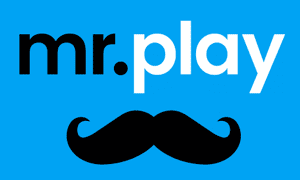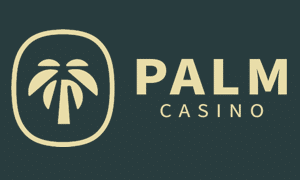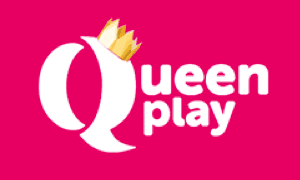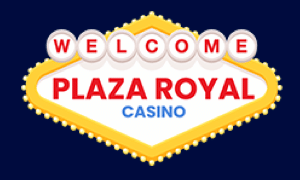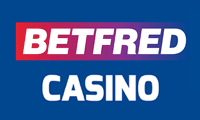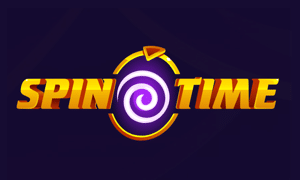 This Is Vegas Sister Sites 2023
THIS IS VEGAS IS NOT COVERED BY A UK GAMBLING COMMISSION LICENCE. 
At Sister Site, our primary aim is to provide UK-based online casino players with information about platforms licensed by the UK Gambling Commission (UKGC). It's important to note that This is Vegas and its sister sites don't fall under this category, as they are regulated by authorities in Curacao instead. The Curacao regulatory body has a somewhat controversial reputation for lax oversight, which may pose risks to players. While we're not implying that the This is Vegas sister sites are inherently unsafe, they certainly don't offer the same level of security as those licensed by the UKGC. We're still going to explore what the platforms under the SSC Entertainment N.V. banner have to offer; we just wanted to start with the caveat that they may not meet the stringent safety criteria set by the UKGC.
Paradise8
We're starting at the top. Paradise8 is the most popular of all the This is Vegas sister sites. It's also the member of the This is Vegas sister sites family you'll have the least difficulty adjusting to as a new player, because it's a near-clone of This is Vegas itself. We're not sure which of these two casinos came first – finding out that kind of information about casinos operating out of Curacao is easier said than done – but it's clear that one copied the other. The similarities between the two casinos are more than skin deep, though – you'll also find that Paradise8 offers the same games as This is Vegas, and even runs with the same welcome promotion and additional promotions. We realise you're looking for This is Vegas sister sites because you want to find somewhere similar to This is Vegas to play casino games, but you might ultimately find that Paradise8 is just too similar.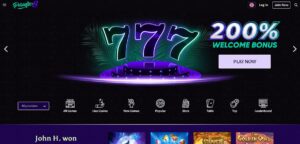 Cocoa Casino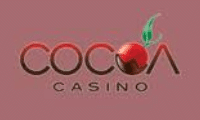 While cocoa is essential to the world of chocolate, Cocoa Casino isn't quite as pivotal in the online casino landscape. Despite sharing a similar appearance and game selection with its This is Vegas sister sites, Cocoa Casino doesn't enjoy the same level of popularity. The reasons for this are somewhat elusive. One could speculate that its two-tone brown colour scheme isn't as inviting as those of its more popular counterparts. Alternatively, it might be the fact that Cocoa Casino employs the same welcome promotions and features an identical list of slots and games in the same sequence as its more established siblings on the platform. If you think you've heard that somewhere else, you're right – we said it about Paradise8, and it remains true of all the other This is Vegas sister sites, too. In summary, Cocoa Casino is a functional and reliable platform, but it lacks the unique qualities that would make it a standout among the other casinos on the SSC Entertainment NV platform.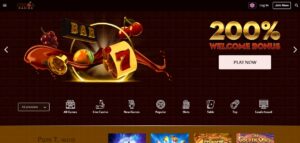 Davincis Gold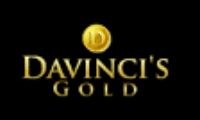 Leonardo da Vinci's unexpected influence on the online casino world is one of the iGaming industry's most fascinating enigmas. Though he is one of the most gifted individuals in history, his attitude towards gambling or casinos during his lifetime is unknown. If he was a fan, he never mentioned it. Yet, here we are with an entire online casino—Davinci's Gold—that not only carries his name but also prominently features his iconic works of art. One can't help but wonder how da Vinci himself would react to his posthumous fame in a sector entirely unrelated to his life's work. Why focus on da Vinci the historical figure rather than Davinci's Gold as part of the This is Vegas sister sites? The answer is simple: Davinci's Gold is essentially another clone of its sister sites, offering no unique features to distinguish itself in the crowded online casino market. It's a great thematic choice for a casino, but in terms of functionality and offerings, it's interchangeable with the rest of the platform.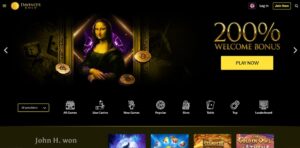 Pantasia Casino
Among the This is Vegas sister sites, Pantasia Casino stands out as a distinctive outlier. Everything about this platform, from its homepage layout to its unique promotions, exudes a level of quality that sets it apart from its counterparts. Were it not for the name of SSC Entertainment N.V. discreetly appearing in the website's footer, one could easily mistake Pantasia Casino as the creation of an entirely different operator. Interestingly, the promotions are listed in dollars, subtly underscoring the point that UK-based players are not the platform's primary target audience. Although you can technically play at any of the This is Vegas sister sites if you're in the UK, you're not explicitly encouraged to do so. However, for those who choose to venture down this path, Pantasia Casino is likely to offer the most fulfilling and unique experience among the options we've presented you with here. We'll also note that it's possible that other This is Vegas sister sites exist – it's impossible to be sure with casinos and casino network companies that come from this part of the world.
The Latest This is Vegas News
: "Ogre Empire," a slot game by Betsoft, offers a unique blend of fantasy and adventure to players at This is Vegas. Released on May 25, 2018, this game transports players to a magical kingdom where they encounter a troublesome ogre. The game stands out with its innovative Day/Night cycle, which alters gameplay and brings different experiences for players. During the day, the ogre is awake and active, occasionally smashing stone symbols to offer extra rewards. At night, the townsfolk emerge, bringing with them higher payouts and the Joker character, who introduces 2x Wild Wins. The game operates on a 5×3 grid with 25 betways and offers a medium variance gaming experience. Its RTP is set at 95.22%, and players can win up to x1000 their stake. "Ogre Empire" is more than just an engaging theme; it also features special Wildflower blossoms that grow and expand, turning other symbols on the reels wild.
While it's common for casinos to focus on seasonal themes, especially in December, This is Vegas is taking a different approach by highlighting "Ogre Empire," a game that's often overlooked in its archives. This decision showcases the casino's commitment to offering a diverse range of gaming experiences, not limited to seasonal trends. The game's unique theme, combined with its engaging gameplay mechanics, makes it a refreshing choice for players looking for something different from the usual festive slots. While we're always happy to spotlight lesser-known titles in the This Is Vegas collection, it would be nice if we were able to report some actual news about the casino in the coming weeks. For now, "Ogre Empire" stands as a testament to This is Vegas Casino's dedication to providing varied gaming options to its players.
: Boomanji, a veteran slot game from Betsoft, has been floating under the radar in the online casino world since its release in May 2013. This 5-reel, 10-line slot is not just about its eye-catching graphics and thrilling special effects; it's about an immersive experience that keeps players on the edge of their seats. The game stands out with its unique feature of paying both ways – from left to right and right to left, doubling the excitement of potential wins. With an RTP of 95.96% and a low to medium variance, Boomanji promises a balanced gameplay experience. The maximum win potential is x711.00, which, while not groundbreaking, offers a decent payout. The game's main attraction is its expanding wild feature, which can trigger up to three free respins on a single play, adding to the dynamic nature of the game.
Boomanji's theme revolves around fireworks, a fitting metaphor for the game's explosive and entertaining nature. Despite being a decade old, the game's appeal hasn't waned, and it continues to be a popular choice among players. This is Vegas Casino has recently added Boomanji to its "Hot Games" section, a testament to the game's enduring popularity. The inclusion of Boomanji in This is Vegas Casino's portfolio might be a sign that the site hopes to capitalise on brand recognition, as the game's name and theme clearly draw inspiration from the famous movie Jumanji. While Boomanji might be a clever play on words, it's clear that the game has carved out its own identity, offering an engaging and enjoyable experience that resonates with players.
: This is Vegas Casino is getting ahead of the festive curve with the early addition of "Gifts from Santa," a delightful Christmas-themed slot game by Dragon Gaming. While it might seem a tad early for Christmas games in mid-November, This is Vegas is clearly aiming to stand out by offering seasonal excitement ahead of the crowd. "Gifts from Santa" is a charming slot that captures the essence of the holiday season, featuring cascading reels and a festive backdrop filled with symbols like reindeer, snowmen, gift boxes, and the jolly Santa Claus himself. The game is designed to be accessible and enjoyable for all players, with a 5-reel, 3-row layout and 20 pay lines. It boasts an impressive RTP of 96.01%, ensuring a fair and rewarding gaming experience. The slot is compatible with all modern devices, allowing players to enjoy the magic of Christmas from anywhere.
What makes "Gifts from Santa" stand out are its unique gameplay features. Each win triggers Santa's hand to place a gift in one of the stockings, adding an extra layer of excitement to the game. The slot also includes a variety of special features like Avalanche/Cascading wins, FreeSpins, Multipliers, and Wild symbols, enhancing the gaming experience. The game's medium variance ensures a balanced mix of frequent smaller wins and the potential for larger payouts, suitable for all types of players. This early festive offering by This is Vegas is not just a slot game; it's an invitation to immerse in the joy and generosity of the holiday season.
: At This is Vegas, the slot game Mystic Hive has been buzzing with popularity this week. Developed by Betsoft, Mystic Hive offers an enchanting bee-themed adventure set within a mystical hive. The game's unique honeycomb design, featuring a hexagonal 3-4-5-4-3 grid, is not just visually appealing but also innovative in its gameplay. Players are treated to a cartoon-style visual experience, where the reels are set against the backdrop of what seems to be an alchemist's lab. The symbols include a mix of sweet honey-themed A-J royals and multicoloured diamonds, with the wild honey symbol being the most rewarding. The game's RTP stands at a solid 96.13%, slightly above the industry average, making it a fair choice for players.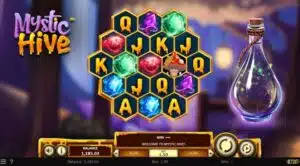 What sets Mystic Hive apart are its engaging features. The Free Spins feature is triggered when the Honey Meter is filled, rewarding players with 5 Free Spins. During this round, the Wilds spread from their initial positions to adjacent cells with each spin, creating more opportunities for wins. However, it's worth noting that Mystic Hive is a high-volatility game, meaning while it offers the chance for bigger wins during the bonus rounds, players might also experience a number of smaller wins or dead spins during the base game. Despite its charm and unique features, Mystic Hive may not captivate those who prefer more intense gaming experiences with higher volatility and payouts. Nevertheless, for those who enjoy a more relaxed gaming session with exciting bonuses, Mystic Hive at This is Vegas is a sweet deal to dive into, especially in a week where no new games have been added to the casino's roster.
: As the latest addition to This is Vegas casino's gaming selection, Sea Treasures by Dragon Gaming invites players to dive into an underwater adventure teeming with the riches of sunken ships and lost civilisations. This high-variance slot game, released in October 2021 but new here, offers a treasure trove of features, including Free Spins, Multipliers, and a double-or-nothing risk game. With a 5×3 layout and ten betways, players can wager from as little as 0.1 to a maximum of 5 currency units per spin. The RTP stands at 94%, and while the maximum win isn't specified, the game promises a thrilling chase for those hidden underwater treasures. The symbols are a vibrant collection of sea creatures, from fish to sharks and octopuses, each adding to the immersive experience of the deep blue.
While Sea Treasures may not be the most renowned title in the slot game world, it's part of a growing trend of sea and fishing-themed games that are capturing the attention of online casino enthusiasts. This is Vegas casino is banking on the appeal of the theme, which could be a clever move to reel in players looking for a mix of classic slot action and the excitement of a thematic twist. It's a strategic addition that not only broadens the casino's portfolio but also taps into the collective fondness for the simplicity and charm of old-school games. Whether it will make a splash in the competitive world of online slots remains to be seen, but for now, Sea Treasures is set to make waves and offer players at This is Vegas a chance to cast their nets in the hope of a bountiful catch.
: This is Vegas is back in the limelight, and this time, it's with a game that's as Vegas as it gets. Say hello to '10 Times Vegas,' a slot game that's just been added to the casino's slowly-expanding repertoire. Now, we know what you're thinking: "Another Vegas-themed slot game? Really?" But hear us out. This one's got a bit of pizzazz that fits right in with the casino's theme. Developed by Woohoo, '10 Times Vegas' is a classic 3×3 slot with an RTP of 96.47% and low-to-medium variance. The game features Multiplier Wilds up to 10x, Respins, and even a Progressive Jackpot. So, while it may not be the flashiest game in the world, it's got enough bells and whistles to keep you entertained. And let's face it, after a dry spell of no new games, This is Vegas Casino is finally stepping up its game—literally!
Now, here's the kicker. This is the second time in two weeks that This is Vegas has added a new game. It's like waiting for a bus; you wait ages for one, and then two come along at once! But unlike that bus, these games are here to stay, and they're adding a bit of flair to the casino's collection. So, if you're in the mood for something that's quintessentially Vegas but doesn't require a plane ticket, '10 Times Vegas' might just be your next stop. But let's not sugarcoat it. While the game may not be a groundbreaking addition, it does align perfectly with the casino's Vegas theme. Sometimes, it's not about reinventing the wheel; it's about making sure the wheel you've got is as shiny as possible.
: Well, blow us down with a feather! This Is Vegas is on a roll, adding yet another game to its portfolio just a week after the launch of Diamond Rhino. This time, it's Super Wilds XL by Genesis, a superhero-themed slot game that's as thrilling as it sounds. With a medium-to-high variance and an RTP of 96.91%, this game is designed for those who love a good adrenaline rush. The game features 25 betways and a max win of x566 your stake. But what really sets it apart are its unique Wild characters, each with their own special powers and bonuses. From Expando-Man to The Tripler, these superheroes add a layer of excitement and volatility to the base game that's hard to resist.
Now, you might be wondering, is This Is Vegas forming new partnerships with game providers? After all, two new games in two weeks is no small feat when you compare it with the casino's previous extended period of inactivity. While we can't say for sure, it's a tantalising possibility. What we do know is that this casino is pulling out all the stops to keep players engaged, and we're here for it. So, if you're in the mood for some superhero action and the chance to win big, Super Wilds XL is the game to try. And who knows? Maybe This Is Vegas has more aces up its sleeve. Keep an eye out; you won't want to miss what they have in store next.
: Well, well, well, if it isn't This Is Vegas, making a grand re-entry into the slots scene! After what feels like an age, the online casino has added a new game to its portfolio, and it's none other than Diamond Rhino by Rival Gaming. Now, before you yawn at the thought of yet another animal-themed slot, let me tell you, this one's got some serious bling! Diamond Rhino takes you on a safari through the sunny savannah, but it's not just any safari. This one's got diamonds, folks! The game features a unique 3-4-5-4-3 reel layout and offers a whopping 720 ways to win. But wait, there's more. The game comes packed with features like free spins, stacked wilds, and—hold onto your safari hats—a progressive jackpot.
The game's wild symbol is, fittingly, a rhinoceros that can multiply your bet up to five times. And let's not forget the scatter symbol that can win you up to 15 free spins. If you're feeling particularly lucky, landing five jackpot symbols on any winning line while playing max coins will award you the progressive jackpot. Talk about a wild ride! So, why is this a big deal for This Is Vegas? Well, being the first new game added to their portfolio in a while, it's like a breath of fresh air—or should I say, a gust of savannah wind? It not only adds variety to their game selection but also attracts both newbies and seasoned players with its dazzling features and multiple ways to win.
: There still aren't any new games at This Is Vegas, and the long wait for anything new to show up is beginning to make us wonder whether This Is Vegas will ever again receive a new casino game, or whether the current allocation includes everything the casino is ever going to get. With nothing new to report, we're again reduced to giving you a closer look at one of the casino's slots that we've never gone into significant detail about before. This week, it's the turn of Viking Treasures, which was released by Genesis in July 2019. That makes it quite a recent release by the standard and age of the slots available at This Is Vegas.
Viking Treasures is something of a throwback slot in that its 2D art style is fairly dated, but we couldn't go as far as calling it "conventional." A conventional slots game wouldn't have a big 5*4 layout like Viking Treasure does, and nor would it offer fifty paylines. There's nothing revolutionary about the slot's bonus features, but the combination of free spins and sticky wilds is a pleasant one. Perhaps the most important thing to note about Viking Treasures, though, is its return-to-player rate. At 97.03%, it's one of the most potentially generous slots you're likely to find at this casino – although we're a little worried that it doesn't publicly disclose its volatility. We suppose that makes it a "suck it and see" slot. It doesn't break down any barriers, and it won't set your world on fire, but it's above average for this casino.
: If you're a regular reader of this page, you'll know the difficulties that come with trying to report news about This is Vegas by now. The casino lacks a blog or news page and never seems to attract mentions in external publications. SSC Entertainment NV is a Curacao-based casino network company, and Curacao-based casino network companies actively avoid the spotlight. There's almost never any news to report. To be fair to This is Vegas, the problem isn't specific to this casino. All the casinos on this platform suffer from the same issue, which is one of the consequences of all the This is Vegas sister sites being made with the same template.
As usual, we clicked on the "new games" section of This is Vegas in the hope that we'd see something new. As usual, we noted that nothing new has been added to the games collection since May. We're not sure what that says about the prospects of this casino providing its players with anything new to play any time soon, but we suspect that it isn't good. If you want to check out one of the games at This is Vegas that we haven't mentioned before, though, perhaps Galaxy Stars is worth a look. It's at least partially inspired by Starburst (a lot of Rival Gaming's slots and games tend to be "inspired by " the work of other companies), but it has sticky wilds, solid visuals, high volatility and 96.2% RTP. It's attractive for all the same reasons that Starburst is attractive, and we suspect it's one of this casino's most popular slots.
: We're not overly sure why the This is Vegas sister sites have a new games section given that they are so unwilling to place new games there. As you would expect from a casino that is so lacklustre in its upkeep and ensuring its gaming platform is as inviting as possible, there wasn't one solitary whisper of the casino's name this week. Maybe it is somewhat fitting that some of the last uploaded games come with a Christmas theme, after all, it is only just over three months away, so players might want to start celebrating early (we won't judge) with a title such as Gifts from Santa. If you're a little too old to get gifts from St. Nick, thankfully, the Pragmatic Play game doesn't discriminate on who they pay prizes to – just as long as you are over 18 (in the UK), you will have the chance to receive a 'gift' worth up to 5,000x your 20p – £100 stake. Although, the chances of that happening are slim, 1 in 17 million slim, to be precise, don't let that sway you from getting in the festive spirit with this game, which first came around in 2022.
The 6-reel slot shares a few aesthetic similarities with Sweet Bonanza. One of the main differences is that everything is covered in snow, and everything ties into the traditions of Christmas. Even though it isn't a Megaways game, there's a tumble feature, which nicely compliments the multiplier feature that can boost your wins from as little as 2x or as much as 100x. In the FS feature, you can raise the minimum value of the multipliers up to 50x, if you unlock level four in the feature.
: The This is Vegas sister sites have flown under the radar yet again this week, and they appear to have given up the ghost when it comes to uploading new games into their slot library. However, the casino brand operator did brush the dust off a few old titles before placing them in the featured game reel that you will spot when you hit the main landing page. One of those slot games was one of Betsoft's tastiest creations, Dim Sum Prize. If you can handle the carvings for bao buns and sui mai every time you load up the reel grid, delve right into the action – just be wary of the math model that may leave a bitter taste in your mouth. While the high RTP of 97.18% may seem attractive at first, the wind may be taken out of your online slot sails when you come to realise that the game is highly volatile and can only churn out wins of up to 377.6%.
The main bonus action can be found in the free spin bonus game, which will trigger when you find three or more of the food token scatter symbols on the same spin. Once you're in, you will be whisked away from the main mode of play and taken to a new set of reels where the Teatime Wild symbols can show you what they are made of. Every time you catch one while you are spinning in free spin mode, you will add one extra free spin to the tally.
: As the This is Vegas sister sites fly under the radar of most online casino reviewers, and they seem to refuse to go out of pocket to appear in articles with commercial content notices, there have been no whispers of This is Vegas on the internet this week, but they've kept things ticking over nicely at the casino. In the absence of brand-new games, they've rotated the games that appear in the featured game section; now, Wolf Moon Rising is enjoying its time in the lime(moon)light once again. While no wolf-themed online video slot game will ever truly match up to Pragmatic Play's Wolf Gold, this BetSoft contribution, which was initially released in August 2019 is almost up to the same scratch.
The RTP rate can vary; however, most UK casinos allow their players to play with a more than generous and above-average rate of 96.53%. Depending on the RTP, the game can deliver fixed jackpots of up to 20,000x your stake. Although, there is a further math model caveat there as the max betting amount is £5; whereas the minimum stake is 25p, which works out as 1p per pay-line. In the main mode of play, wins will only pay from the leftmost reel. However, when you trigger the free spin feature, the pay lines will start to pay both ways and to deliver a few more perks in the bonus game, all winning combos will be doubled in value as you enjoy your bonus spins. Depending on how many scatter symbols trigger the feature, you could get up to 12 free games.
: This week, the website New Free Spins No Deposit did what it does best by reviewing This is Vegas Casino and paying particular attention to the sign-up offer, which currently consists of a 200% deposit bonus match and 100 free spins on the happy-go-lucky video slot, Plucky Lucky. The writers sold This is Vegas Casino as an opportunity to experience the lights and hype of Las Vegas from the comfort of your living room, or wherever else you like to spin online slot games. The casino may not be as well-established in the UK as some of the other staple sites, but it is a good sign that the platform has been keeping its punters entertained for the past 15 years. It may not be the most modern and visually contemporary website, but there are still plenty of perks and mod cons, especially on the banking side.
The This is Vegas sister sites are some of the only casinos which accept UK players and allow them to pay, play and withdraw using cryptocurrency. Of course, the option to use fiat cash and currencies is still available; however, the casino seems a little more intent on spoiling players who fund their bankrolls with their crypto wallets. One of the biggest contributors to the game library is Rival Gaming, who have created some stellar slots in their time; the casino may not have content partnership deals with all the main providers, but with Rival Gaming practically single-handedly powering the casino, the game library doesn't leave much to be desired.
: If you want to play an old-school slot machine from your sofa or wherever else you happen to enjoy a spot of slot spinning from your laptop, tablet or smartphone, the trending game at the This is Vegas sister sites, Big Cash Win, is almost unrivalled in its traditional aesthetic, mechanics and feel. The classic three-reel online slot from Rival Gaming is as beginner-friendly as a slot can be. The uncomplicated nature makes it the perfect game for players who are only just starting to experiment with online slot spinning, an added bonus, as there aren't many actual bonus components, is the win potential, which allows the game to deliver what it says on the tin.
The gameplay revolves around matching three or more symbols from the leftmost reels, as there are no substitution symbols, scatter symbols, or bonus games, such as a free spin feature. While this may not be everyone's cup of tea, for anyone who doesn't want every spin which doesn't trigger a bonus or the appearance of a bonus symbol to be a disappointment, the game has its merits. Some symbols, such as the cherry symbols, award a small payment every time just one appears. It may be a small win, but it is a nice way to supplement your bankroll as you wait for the bigger wins, which will come as a courtesy of the high-paying coin symbols. A 3OAK combo with the coin symbols will result in a win of 2,000 coins if you are playing with the max stake.
: It isn't every day, week or month that the This is Vegas sister sites attract attention from casino reviewers or analysts, but this week, the Vegas-themed platform was privileged to receive an in-depth review from Casino Analyzer, which always looks beyond face value before attaching a review score to their reviews. Although, notably, it was a little too kind on the platform, to the point where there wasn't much cohesion between the representation of it and the reality of it. The review starts by insinuating that if you love to live the casino experience, you will find everything you are looking for here – which isn't strictly true. The new games list has scarcely been updated since quarter four of 2022 – so if you are looking for all the latest games, you will be extremely hard-pressed to find them!
The Curacao licence, which is essentially worthless here in the UK, was also sold as a major benefit of joining the site. Most people who are clued up in the world of iGaming are all too aware that Curacao licences are the laxest ones you could obtain. Nevertheless, Casino Analyzer gave This is Vegas a 4 / 5-star review and was even more generous when analysing the welcome bonus, which received a 4.6 rating. Although, that may be the only fair part of the review, given that players can claw back up to 30% on their net losses as regular players after claiming the 100% deposit bonus match and 100 free games.
: If you want to relive the legendary Battle of Rome while having the chance to win plenty more than some spare change, one of the newest games to launch across the This is Vegas sister sites will give you the ultimate opportunity to do so. Even though the slot is new to the sister site family, the game itself saw its original debut a few years ago; even at the point of publishing, the Arrows Edge game could hardly be considered cutting edge, and the mechanics are as innovation-lacking as the graphics. Many would say Arrows Edge missed the target with this game, but if you have a penchant for historic slot themes and slots which are just as dated, this game may just hit the spot. Across the five reels, there are 3125 potential win combinations; the biggest wins are only paid to the luckiest players via the progressive jackpot prize pool, but there are still decent win opportunities available within the stripped-back gameplay.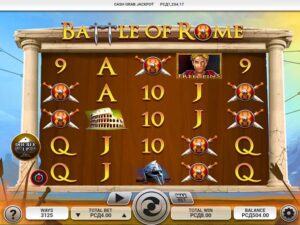 A 5OAK combination with the highest paying standard symbols can yield wins as high as 1000 coins if you are spinning with the max stake. Bonus-wise, you will see wild symbols land on the middle three reels; as usual, they can step in for all standard playing symbols. In the free spin feature, you will start with five, ten or fifteen free games for three, four and five scatter symbols, respectively. When you're in, you can add five free games to your tally by collecting three more scatter symbols in the bonus meter.
Can This is Vegas Be Trusted?

★★★★★
This is Vegas is a 1 Star trusted casino.
1. UKGC License

This is Vegas is not covered by a UK Gambling Commission licence.

2. UKGC Fines

N/A – This is Vegas operates outside the jurisdiction of the UKGC.

3. Customer Service

Live chat, telephone and email-based assistance are all available at this casino.

4. Trustpilot Score

This is Vegas has a poor score average of 1.9 out of 5.0, but has been reviewed fewer than 50 times.

5. Company Location

SSC Entertainment N.V. is based in Curacao. There are known issues with the location's regulator and the companies that it regulates.

6. Visible T&C's

Promotions are offered without any stated terms or conditions on the This is Vegas homepage.

7. Social Media Presence

There are no official This is Vegas social media accounts.

8. Number of Sister Sites

SSC Entertainment N.V. operates at least four This is Vegas sister sites.

9. Games portfolio

Around 250 slots and games, mostly drawn from the same provider.

10. Gamstop links

This is Vegas doesn't promote or recognise GamStop.

Overall SCORE >

★

★★★★ – 1/5 Stars
This Is Vegas Review 2023
This is Vegas is a great name for a casino with an over-the-top Sin City theme. This is Vegas doesn't have one, though. Instead, it has a single stylised image of Vegas in the backdrop of its homepage, and that's about as far as the theme goes. That's probably a consequence of the template that This is Vegas and all the This is Vegas sister sites were created with; it doesn't leave much room for creativity. This is Vegas doesn't meet the mark in terms of aesthetics or theming, but can it make up for that in other ways? We'll review it and find out.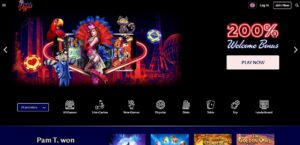 This Is Vegas Welcome Offer
The offer that This is Vegas makes on its homepage is a 200% matched deposit boost as a sign-up bonus, but with no further information provided. We went to the casino's promotions page in the hope of getting the full scoop, but while we did find some additional information, we didn't get the key terms and conditions. Players can choose between a 200% matched deposit boost or 100% cashback insurance when they sign up, but the casino doesn't explain what the wagering requirements are, how the cashback insurance works, what the minimum qualifying deposit is or pretty much anything else. We can't say whether this bonus is desirable or even safe; there simply isn't enough information provided for us to go off.
Ongoing Promotions
Regrettably, things don't pick up after the welcome offer is out of the way when it comes to the provision of essential information. This is Vegas offers three additional bonuses – a separate cashback insurance, next-day cashback, and VIP loyalty points. Again, though, we're told almost nothing about any of them. The only guidance provided with the cashback insurance is that players should speak to customer support when their account ruins dry, and they'll be handed an unspecified amount of cashback on their losses. The "next day cashback" promotion implies that the amount of cashback might be thirty per cent, but if so, it's not clear why these two items are listed separately. The VIP loyalty points scheme is likely the most rewarding at the casino, but all we know about it is that players get £1 in bonus cash for every 1000 loyalty points accrued, with no guidance about how or at what rate points are accrued. It's all far, far too vague.
This Is Vegas Pros And Cons
Pros:
The only positives we can offer about This is Vegas are that it supports cryptocurrency and the level of customer assistance it provides is comprehensive. You don't get many casinos offering telephone, email and live chat support these days, so we'll applaud This is Vegas for the fact that it does.
Cons:
Almost everything else at this casino counts as a negative. The theme is lacklustre. The lack of information provided about the promotions and how they work is a major concern. There's very little diversity within the selection of slots and games available, and the casino charges players for processing deposits. These are all red flags.
Top Games at This is Vegas
It's common for casinos based in Curacao to use a single provider for games, and the single provider is Rival Gaming. Rival Gaming's logo appears prominently in the footer of This is Vegas. We've noticed the presence of a few games from other sources, though, but we're forced to wonder whether or not the games are cloned. In any event, here are the top games at This is Vegas at present.
Unleash your inner wolf with Wolf Moon Rising, a slot game by Betsoft that promises a howling good time. The game features a 5×3 layout with 25 betways and an RTP of 96.53%. While the game doesn't specify its volatility, it offers a maximum win of up to 20,196x your bet. The game is rich in features, including Feather Talisman Free Spins that not only pay both ways but also double your wins. Elemental Wilds can substitute for any symbol except for the special ones, adding to the game's excitement. Keep an eye out for the Wolf Moon symbols; they can appear on any reel and grant you an instant win. With its mystical atmosphere and thrilling features, Wolf Moon Rising offers a gaming experience that's nothing short of exhilarating.
Step right up and try your luck with Jumbo Joker, a classic fruit machine slot by Betsoft that's sure to tickle your fancy. The game operates on a unique 3×3 layout with ten betways and boasts a high level of variance. With an RTP of 95%, it's a game that's not for those of a nervous disposition. The Jumbo Meter mode is the star attraction here, activated when you win at least 20 coins on the bottom reels. Your winnings are transferred to the Jumbo Meter, where you can either collect them or use them to play on the upper reels, which offer higher wagers and juicier payouts. If you're a fan of traditional slots with a twist, Jumbo Joker's blend of classic and modern features will keep you spinning for more.
Travel back in time to ancient Greece with The Golden Owl of Athena, a mesmerising slot that also comes from Betsoft. This 3×5 classic slot offers ten betways and a medium level of variance, along with an RTP of 95.05%. The Golden Owl serves a dual role as both the Wild and Scatter symbol. When this majestic bird graces your screen, you could be awarded up to 20 Free Spins. During these spins, one symbol is randomly chosen to expand across the reels, offering additional wins. With the potential for a maximum win of 5620x your bet, this slot doesn't just offer a journey through mythology; it offers a path to legendary rewards.
Deposit and Withdrawal Methods
Icons for Visa, Mastercard, and Bitcoin are displayed at the footer of the This is Vegas website, but that hardly sheds any light on their withdrawal procedures. While there is a section dedicated to banking on the site, it's practically devoid of helpful details. There's no information provided about the duration required to complete a withdrawal request. We know from reading the casino's full terms and conditions that a  three per cent charge is levied on deposits, raising concerns that a similar fee may be imposed on withdrawals, but we can't find any confirmation either way on that front.
Customer Support And License
One of the strong points for This is Vegas is its customer service. For UK players, a contact number, +1718 732 0154, is provided, along with live chat functionality. Alternatively, emails can be sent to [email protected]. That's the positive aspect. On the downside, the casino operates under a Curacao licence 8048/JAZ, which is regulated by Antillephone N.V. Given the track record of this regulatory body, the licence offers virtually no assurance. To expand its player base from where it is now, This is Vegas would likely benefit from securing a more credible licence.
This Is Vegas – The Verdict
Oh dear. We haven't had much positive to say about This is Vegas throughout this review, and while we wish that weren't the case, we stand by everything we've said. There's so much vagueness about the way the casino operates, and so little information provided about key processes that playing here would be akin to playing blindfolded. We're not satisfied that the casino is safe, and if the casino is safe, it does itself no favours by hiding so many important details. We wouldn't feel comfortable about spending money here.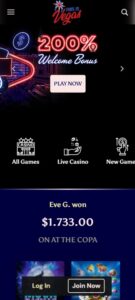 What are players saying about This Is Vegas?
Here are our condensed / readers digest summaries of recent player reviews of This Is Vegas.
11-Jun-2023 by GrubyGrG:
I was really confused by the bonus requirements. They seemed quite sketchy to me. I mean, what's the point of offering a bonus if you can't withdraw more than your initial balance? It defeats the whole purpose of a bonus, doesn't it? – source: Trustpilot
12-May-2023 by Nicole:
The payout process was an absolute nightmare. I had to wait for over a month just to get my winnings of £1,000. The whole experience was painful and ridiculous, to say the least. – source: Trustpilot
9-Apr-2023 by Liam:
I managed to win £300, but then £180 was deducted due to some obscure bonus rule. I provided all the required documents for verification, but they told me I couldn't withdraw my winnings because I had claimed too many bonuses within a 7-day period. It felt like a trap. – source: Trustpilot
4-Apr-2023 by TheMgr:
I tried using the new sign-up codes, but they simply didn't work. It's frustrating when you can't even get past the registration process due to faulty codes. – source: Trustpilot
12-Feb-2023 by Ralph:
If I could, I'd give this casino zero stars. It's a complete scam and an utter waste of time. I wouldn't recommend it to anyone. – source: Trustpilot
19-Dec-2022 by Sarah:
This casino is just awful. Don't even bother wasting your time here, especially if you don't plan on making a deposit within 30 days of opening an account. They have strange rules that make the experience even worse. – source: Trustpilot
26-Nov-2022 by Customer:
I was excited when I won £80, but then I found out I couldn't withdraw it. Impossible wagering requirements attached to a measly £10 'bonus.' What a scam – source: Trustpilot
5-Nov-2022 by David:
The casino's bonus and email promotions are incredibly misleading. They claim to be legally bound to pay out, but they find ways to avoid doing so. It's really frustrating. – source: Trustpilot
28-Oct-2022 by Jeremy:
They completely violated my privacy by asking for intrusive personal information. On top of that, they created new rules on the fly just to avoid paying out my winnings. – source: Trustpilot
27-Oct-2022 by Sarah:
I was initially unhappy with the casino, but later realised that my issues were due to my own lack of understanding about how Bitcoin works. So, in fairness, the casino isn't to blame for that. – source: Trustpilot