Da Vinci's Gold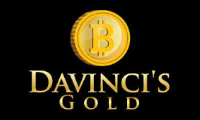 Da Vinci's Gold sister sites include Paradise8, This is Vegas, True Fortune, Cocoa Casino, Pantasia Casino and Crazywinners. 
Da Vinci's Gold (davincisgold.com) is operated by SSC Entertainment N.V. of Curacao.
Sites like Da Vinci's Gold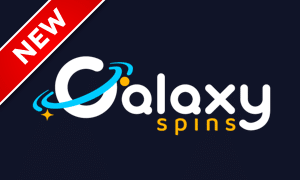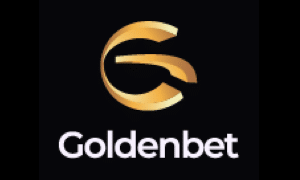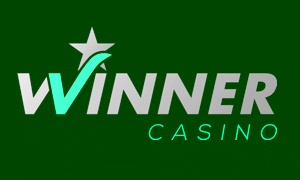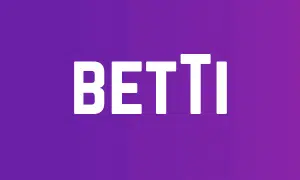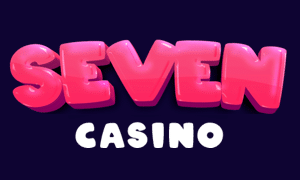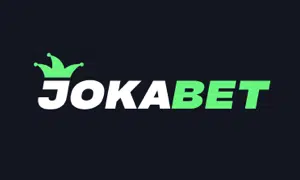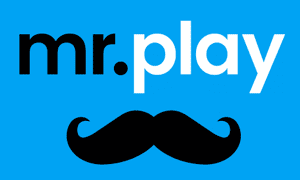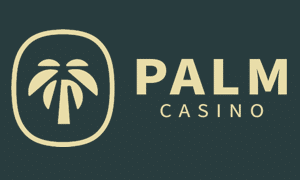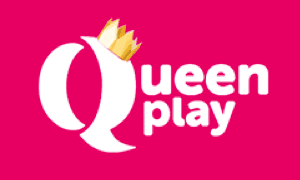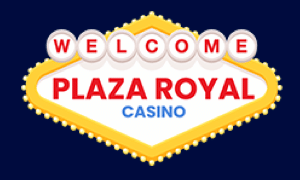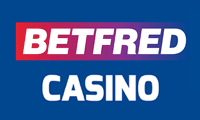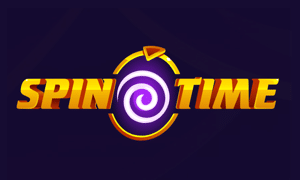 Davinci's Gold Sister Sites 2023
DA VINCI'S GOLD IS NOT COVERED BY A UK GAMBLING COMMISSION LICENCE.
Let's start with the elephant in the room, which is the spelling of Davinci's Gold. We're fully aware that the name of the artist who inspired this casino was Leonardo da Vinci, but that's not how the casino has chosen to format its name. Basically, it's not our typo – it's theirs. With that out of the way, here's a disclaimer: All of the Davinci's Gold sister sites are operated by SSC Entertainment N.V., which is based in Curacao. While the operator claims to have a licence from the government of Curacao, this can't be verified. Even if it does, the Curacao government has a long history of doing effectively nothing about rogue casinos under its jurisdiction. That's not to say that Davinci's Gold or any of the Davinci's Gold sister sites are up to no good – it's just something you ought to be aware of before you play at any of them.
Paradise8
Paradise8 stands out as the most visited of the Davinci's Gold sister sites – a fact that we find somewhat puzzling given its striking similarity to Davinci's Gold itself. You'll likely see us make this point again as we move between the SSC Entertainment NV casinos, but all of the casinos on this network have striking similarities to each other. Were it not for their differing names and colour schemes, they'd be clones of each other. We're not just talking about the layout of the casinos here either; we're also talking about the promotions that they offer to their players and the games that they choose to feature on their homepages. Part of that is down to the limited number of game providers that the Davinci's Gold sister sites work with, but that doesn't change the fact that you'll get a very samey experience from all of them. Still, if you want to go to the theoretical flagship casino of the network, Paradise8 is the one.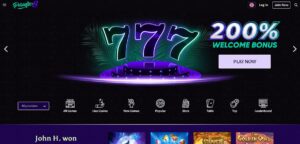 This Is Vegas
A single glance at This is Vegas is enough to confirm that it has the same basic problem as Paradise8 – it looks far too much like Davinci's Gold to be thought of as significantly different from it. We told you that we'd be coming back to this point time and again as we discuss the Davinci's Gold sister sites, and so it's proven to be the case. It's obvious that SSC Entertainment N.V. uses a very rigid design template when it's putting casino sites together, and the result is that the casinos produced by the template have virtually everything in common with each other. This duality is a double-edged sword. On the positive side, if you appreciate what Davinci's Gold has to offer, you'll also enjoy This is Vegas. On the downside, if you're looking for a fresh experience or some variety among the Davinci's Gold sister sites, you're not going to find it. The only distinguishing factor at This is Vegas is its Sin City-inspired thematic approach, but we can't say it does much with it.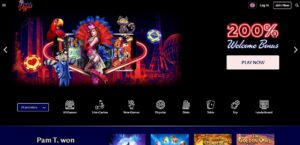 Cocoa Casino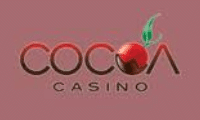 In the realm of SSC Entertainment online casinos, Cocoa Casino seems to play a lesser role compared to its more popular siblings among the Davinci's Gold sister sites. Despite bearing a strong resemblance in design and game offerings, Cocoa Casino hasn't reached the same level of popularity. The reasons for this are not immediately clear, but it could be attributed to a variety of factors, such as its two-tone brown colour scheme, which may not be as visually appealing to some users. Another possible explanation could be the repetitiveness of its features, as it employs the same welcome promotions and displays the same slots and games in identical sequences as its more renowned counterparts on the platform. While Cocoa Casino operates just fine, it doesn't offer anything exceptional to differentiate itself from the other Davinci's Gold sister sites. So, unlike its namesake cocoa, which is essential for the existence of chocolate, Cocoa Casino doesn't seem to be a vital player on its online casino network.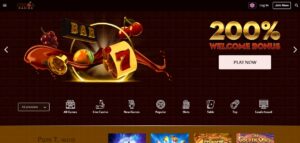 Pantasia Casino
Pantasia Casino is the exception to the rules we've established while talking about the Davinci's Gold sister sites we've already discussed above. It's more sophisticated than the rest, and it has a far greater sense of individuality. That makes it feel especially unfair that it's also the least popular of the SSC Entertainment NV casinos. If it weren't for the fact that the operator's name appears in the footer of the Pantasia Casino website, we'd happily believe that it had been made by someone else – someone who works to a higher level of quality. Aesthetics aren't the only thing about Pantasia Casino that's different, though. While none of the Davinci's Gold sister sites ought to serve UK-based players, the fact that Pantasia Casino wasn't really designed to serve the UK market is made clear by the use of dollars as the default currency on its website. Pantasia Casino is the most refined casino on this platform, but also the most far removed from UK players.
Can Davinci's Gold Be Trusted?

★★★★★
Davinci's Gold is a 1 Star trusted casino.
1. UKGC License

As an SSC Entertainment N.V. casino site, Davinci's Gold isn't covered by a UK Gambling Commission licence.

2. UKGC Fines

N/A – Davinci's Gold is outside the UKGC's jurisdiction.

3. Customer Service

Live chat, email and support via telephone are all available at Davinci's Gold.

4. Trustpilot Score

N/A – Davinci's Gold hasn't been reviewed on Trustpilot yet.

5. Company Location

SSC Entertainment N.V. is a Curacao-based operator. Issues with regulators in the territory mean that the location isn't trusted.

6. Visible T&C's

None of the promotions advertised on the Davinci's Gold homepage have their key terms and conditions disclosed alongside them.

7. Social Media Presence

Davinci's Gold isn't on Facebook, and abandoned its Twitter/X account in 2010.

8. Number of Sister Sites

There are four Davinci's Gold sister sites on the SSC Entertainment N.V. platform.

9. Games portfolio

Roughly 250 games, virtually all of which come from just one provider.

10. Gamstop links

Davinci's Gold doesn't support or recognise GamStop.

Overall SCORE >

★

★★★★ – 1/5 Stars
Davincis Gold Review 2023
You've been told enough times that neither Davinci's Gold nor the company that operates the Davincis Gold sister sites has the benefit or protection of a UK Gambling Commission licence, so we're not going to keep making that point. We'll accept that you know, and if you're reading this review, there's a decent chance that you're willing to take the risk. If you do, you should know that Davinci's Gold is just like all the other SSC Entertainment casinos – fairly basic and lacking in an overarching theme despite the connection to Leonardo da Vinci suggested in its name. "Basic" doesn't mean "bad," though, so read on to find out what we think of it in more detail.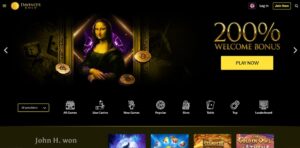 Davincis Gold Welcome Promotions
The Davinci's Gold homepage features an enticing advert for a 200% matched deposit welcome bonus, but the lack of accompanying details raises eyebrows. Upon navigating to the 'Promotions' page to glean more information, we were greeted by a significant red flag. A pop-up displayed options for two welcome bonuses at a completely different casino that apparently goes by the name of "Casino Crazywinners." This evident copy-pasting error signals a troubling lack of attention to detail. Furthermore, the pop-up failed to provide any specifics about terms, conditions, or wagering requirements. While the general terms and conditions indicate that wagering requirements will apply, their absence in the promotional details is a concerning oversight and a less-than-promising introduction to the platform.
Other Promotions
Alongside the enigmatic matched deposit welcome bonus, Davinci's Gold offers what it calls "cashback insurance." However, the details are equally elusive, with players being advised to consult a support agent for specifics after depleting their account balance. A separate promotion called "next day cashback" mentions a 30% cashback rate, creating a conflict with the vague "cashback insurance" offer.
Adding to the ambiguity, Davinci's Gold also runs a VIP Points system as its main ongoing promotion. However, this section also incorrectly refers to the casino as "Crazywinners," highlighting another oversight. While it's noted that points can be converted to cash at a rate of £1 for every 1,000 points, there's no clarity on how players earn these points in the first place. The recurring theme of missing or conflicting information severely impacts the casino's credibility and the experience players are likely to have at it.
Pros and Cons of Davincis Gold
Pros:
On the positive side, Paradise8 deserves credit for offering a comprehensive customer support system that includes telephone assistance, live chat, and email support. This makes it more accessible to players who may need help. Additionally, its acceptance of cryptocurrencies will certainly appeal to a specific segment of the player base who prefer to use digital assets.
Cons:
The negatives substantially outweigh these pros. The casino operates without a well-regarded licence, and its terms and conditions seem to be a copy-paste from another casino. The game selection is also almost entirely limited to titles from a single provider, which diminishes the variety on offer. Additionally, there's a disconcerting lack of transparency about the wagering requirements and withdrawal procedures. To top it off, the casino imposes charges for handling deposits. These issues collectively make it difficult to recommend Davinci's Gold as a credible and player-friendly platform.
Top Games at Davincis Gold
As is often the case with Curacao-based casinos, Davinci's Gold predominantly offers slots and games from a single source – Rival Gaming. However, there appear to be a few other slots here which look like they come from other sources. There's a risk that these slots are cloned, but again, you know that you're dealing with a high level of risk if you decide to play here. Here are the top games at the casino as of the time of writing.
Experience the allure of Chinese folklore with Lucky Ox Jackpots, a high-volatility slot by Rival Gaming. The game is designed around the Year of the Ox in the Chinese zodiac and offers 243 ways to win on a 5×3 layout. With an RTP of 95.41%, the game is visually appealing and rich in features. The Prize Wheel is the star of the show, activated by landing three Scatter symbols. This bonus round provides you with the opportunity to win one of three types of jackpots, multipliers, or free spins. Whether you're a seasoned player or a newcomer, Lucky Ox Jackpots offers a balanced gameplay experience, promising both excitement and the potential for significant wins.
Brace yourself for a mythical adventure in Wrath of Medusa, a slot by Rival Gaming that takes you to the lair of the fearsome Medusa. The game is set on a 5×3 grid with 20 betways and offers a maximum win of 500x your stake. Unfortunately, the RTP and variance are not specified. The game is rich in features, including Expanding Wilds that can cover entire reels. Free Spins are triggered by landing at least three Perseus Scatters, and during this round, Perseus turns into a Wild symbol. The game also offers Sticky Wilds with Respins, adding another layer of excitement. With its immersive atmosphere and a variety of features, Wrath of Medusa provides a unique gaming experience that keeps you on the edge of your seat.
Set out on a safari adventure with Diamond Rhino, a slot by Rival Gaming that transports you to the sun-soaked African savannah. This game boasts a unique 3-4-5-4-3 layout and offers 720 betways. With an RTP of 93.99%, the game is rich in features like free spins, stacked wilds, and a progressive jackpot. The rhinoceros acts as the Wild symbol, multiplying your bet up to 5x. Land the Scatter symbol, and you can win up to 15 free spins. Additionally, if you hit 5 Jackpot symbols on any winning line while playing max coins, you'll be awarded the Progressive Jackpot. Compatible with both desktop and mobile devices, the game also offers an autoplay function for a more streamlined experience. Diamond Rhino promises a thrilling and potentially lucrative gaming experience.
Withdrawal Processing & Support
The scant information about Davinci's Gold Casino's withdrawal processing policies is a matter of concern. While the presence of Visa, Mastercard, and Bitcoin logos at the bottom of the website implies that these payment methods are accepted, the casino's banking page is notably lacking in useful details. For instance, the processing time for withdrawals remains unclear. Furthermore, since the casino imposes a 3% fee for handling deposits, it raises the question as to whether similar fees might be levied for withdrawals. This lack of transparency could deter potential players and serves as another significant drawback.
Customer Services & Licensing
Customer support at Davinci's Gold is a strong point, offering multiple channels such as a telephone number of +1 718 732 0154, live chat, and email ([email protected]). However, the legitimacy of the casino is compromised by its lack of a reputable licence. Currently, it is only backed by a Curacao licence, which is generally considered to be less robust in terms of customer protection than licences from more esteemed regulatory bodies like the UK Gambling Commission or the Malta Gaming Authority. If Davinci's Gold aims to grow and attract a broader audience, securing a licence from a more reputable regulatory body is imperative.
Davincis Gold – The Verdict
While comprehensive customer support is a positive feature for any online casino, it can hardly compensate for the numerous issues that plague Davinci's Gold. The absence of clear and straightforward information, alongside questionable terms and conditions, raises red flags. Moreover, imposing fees on deposits without offering clarity on withdrawal policies only adds insult to injury. Couple that with a limited game selection, and you have a casino that, in our view, entails more risks than rewards.