NonStop Casino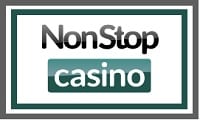 NonStop Casino sister sites include Palm Casino, Slots Safari, Samiland, Bruce Pokies, Ultima Casino, Blood Moon and more.
NonStop Casino (nonstopcasino.co) is operated by Bruce Affiliates, which is based in Curacao.
Sites like NonStop Casino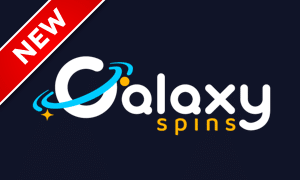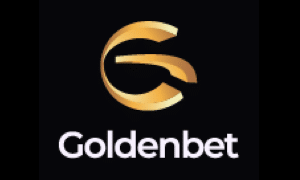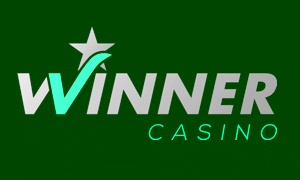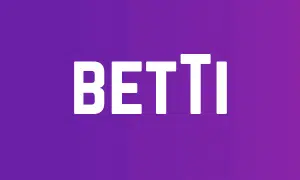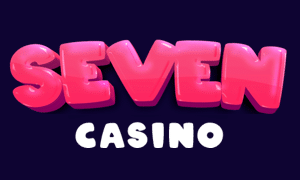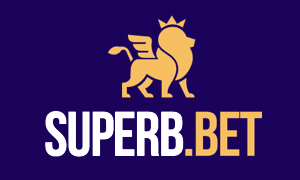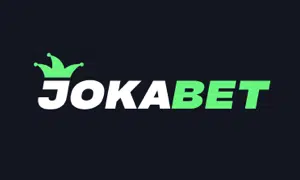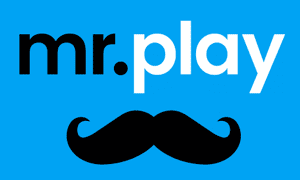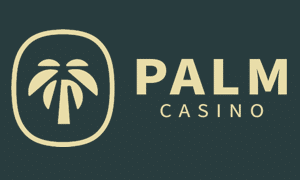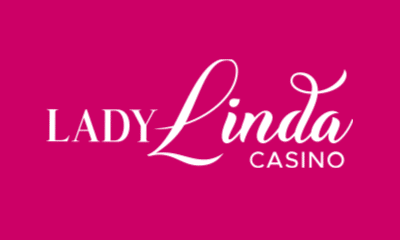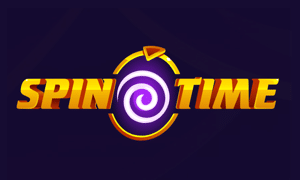 NonStop Casino Sister Sites
NONSTOP CASINO IS NOT COVERED BY A UK GAMBLING COMMISSION LICENCE.
NonStop Casino is a casino that promises the fun will never end, but if you've decided that you've had enough fun at NonStop Casino, it might be time to look at the NonStop Casino sister sites. That's where we come in. You'll find all of the NonStop Casino sister sites listed below with our thoughts on each of them, along with a full review of NonStop Casino. We'll remind you all that all of these casinos are managed by Bruce Affiliates, which doesn't hold a UK Gambling Commission licence, so players who choose to play here are on their own if they have a complaint that the casino can't resolve. That being said, let's take a closer look at the NonStop Casino sister sites.
Palm Casino
Palm Casino is the most VIP-orientated of the NonStop Casino sister sites. You can tell that from a single glance at the casino's homepage, which shares virtually no design elements with any of the other casinos on its network. There are pros and cons to that approach. One of the cons is that Palm Casino stands out from the crowd and establishes itself as an iGaming site that takes a refined approach to its subject matter. The idea of it being a luxury casino for high-rollers is backed up by the fact that its welcome promotion is enormous and covers the first five deposits that a new player makes with the casino. The biggest downside (other than the lack of a UKGC licence) is that most of the information you'd ideally like to know about Palm Casino is hidden behind the login screen. If you want to know which games Palm Casino offers or how it handles deposits and withdrawals, you have to sign up first.
Blood Moon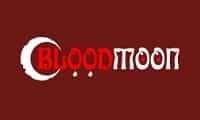 "Blood Moon" is a strange name for a casino site, but that's because Blood Moon is a strange casino. You can look at as many iGaming networks as you like, but you won't find many that use horror movie tropes as a theme. The fact that Blood Moon has a werewolf theme doesn't just make it unique among the NonStop Casino sister sites – it makes it fairly unique full stop. Blood Moon makes a strong first impression with its high-quality graphics and unorthodox colour scheme, and so it's likely to hold the attention of potential new players when they arrive on its homepage. Unfortunately, Blood Moon is weaker when it comes to promotions than any of the other NonStop Casino sister sites. The total bonus pot isn't as large as you'll find elsewhere, and the wagering requirements that it attaches to its promotions are higher than the average for the Bruce Affiliates network.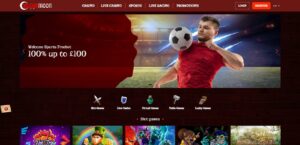 Slots Safari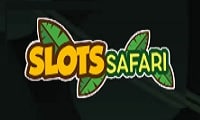 If Blood Moon is unusual, then perhaps the right word to describe Slots Safari is "usual." The safari theme has been proven to be a winner among players, with at least one example of it available on pretty much every major casino network you can think of. The NonStop Casino sister sites network isn't especially large, but it still found time to use the safari theme once, and Safari Slots is the result. It's a solid choice. A theme like this lives and dies by the amount of effort that's put into making it look good. Slots Safari looks great. It strikes the right balance between "cute" and "wild," and extra effort has been made to make the theme feel immersive by naming all of the casino's many promotions after things associated with either safaris or wild animals. That being said, the content at Slots Safari is about average as far as the NonStop Casino sister sites go.
Bruce Pokies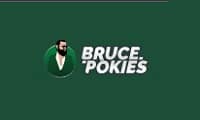 Bruce Pokies is the flagship of the NonStop Casino sister sites. We can say that with confidence because it has "Bruce" in its name, thus sharing aspects of its name with Bruce Affiliates, which is the casino network company that provides and manages this iGaming site. Some of you might associate "Bruce" with stereotypical images of Australia, and we think there's a nod to that at the casino. Firstly, "pokies" is what Australians tend to call slots games. Secondly, the whole casino is decked out in the same shade of green that's favoured by Australian sports teams. There aren't any wallabies or kangaroos here, but the connection is implicit. The other thing you should know about Bruce Pokies is that it's a cryptocurrency casino. All of the NonStop Casino sister sites accept cryptocurrency, but over half of the promotions at Bruce Pokies are available only to those who use crypto to make deposits. Whether that's a good thing or a bad thing will depend on your attitude to crypto.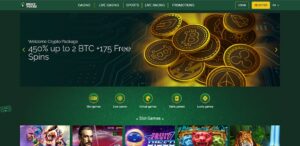 Samiland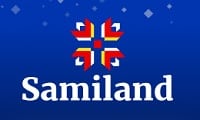 Samiland offers some of the best promotions you'll find among the NonStop Casino sister sites. With the exception of Blood Moon, none of the promotions at these iGaming sites are especially weak, but Samiland and NonStop Casino stand out because of the sheer size of their welcome promotions. Picking the right one for you will come down to whether you'd prefer to have a larger total bonus pot or whether you'd rather deal with lower wagering requirements. If having more money is important to you, NonStop Casino is the place to go. We appreciate that you're here because you're looking for NonStop Casino sister sites, so that might make Samiland the default choice anyway – in which case you'll probably be delighted by its considerably lower wagering requirements on promotions. The combined effect of the Samiland name and logo makes the website sound more like that of a developing nation rather than a casino site, but don't let that put you off.
NonStop Casino Review 2023
None of the NonStop Casino sister sites have a theme quite as quirky as that of NonStop Casino. It's futuristic and possibly alien. One of the mascot characters on the casino's homepage is a robot juggling popular symbols from online slots games, and the other is a tentacled alien woman juggling jewels. In the backdrop is the skyline of a skyscraper city. None of these things have anything to do with the NonStop Casino name, but they at least make the casino interesting to look at. Is it as interesting to play with, though? Let's find out.
NonStop Casino Welcome Promotions
The NonStop Casino welcome promotion sounds too good to be true. In some ways, it is – but that's not to say that it doesn't have value. The headline on the promotions page claims that there's a 950% deposit boost available with a cap of £7000 in bonus money. That's technically true, but the money isn't all awarded at once, and nor is the full boost. Instead, the offer is broken down across the first five deposits that new players make at NonStop Casino.
Deposit one is met with a 400% boost up to a maximum of £3000. Second deposits get a 250% boost with a cap of £1000, and then deposits three, four and five all receive 100% boosts up to a maximum of £1000. The correct option must be selected from the drop-down menu each time a qualifying deposit is made, and the wagering requirement attached to all of the bonus funds is x45. That's higher than the average at UK-facing casinos and is also higher than you'll find at most of the NonStop Casino sister sites. As a side note, NonStop Casino is the only casino on this network not to have a separate welcome promotion for sports bettors.
Other Promotions
The additional promotions at NonStop Casino are as carefully structured as the welcome bonus is. From Friday to Sunday, players can claim a 100% matched deposit up to a maximum of £1000 – and the promotion can be claimed three times during the period. The wagering requirement attached to the promotion is, again, x45. There's also a free spins bonus that can be claimed up to seven times a week. Free spins are dished out at a rate of one per £1 deposited, subject to a minimum deposit of £30 and a maximum of £100. Wagering requirements on free spins are much kinder, coming in at just x15.
If you use cryptocurrency, you can claim a 500% matched deposit boost up to £500 once per day, every day of the week, with an x40 wagering requirement in place. Finally, NonStop Casino also pays out cashback on losses incurred while playing casino games. The standard offer is 5% per day up to a maximum of £2000, with an x5 wagering requirement. As of the time of writing, there's also an enhanced cashback offer of 30% up to £2000 with the same wagering requirement attached to it, but VISA deposits are excluded from the promotion, and it has to be manually requested from customer support rather than happening automatically.
Pros and Cons of NonStop Casino
Pros:
The size of the welcome promotion has to go down as the biggest "pro" at NonStop Casino. Big wagering requirement or not, you won't find that much bonus cash on the table for new players at many online casinos. We also enjoy the casino's theme. The futuristic theme doesn't tie in with the site's name, but it gives players something interesting to look at while they're playing.
Cons:
Not having a UKGC licence means that players are left with nowhere to turn if things go wrong. There's a complaints process, but if the outcome of a complaint isn't what you're looking for, there's nothing else to be done. Players have to think about that strongly before they sign up to NonStop Casino or any of the NonStop Casino sister sites. We'll put in a word about the x45 wagering requirements as well, just because lower requirements apply at other casinos on the same network.
Top Games at NonStop Casino
You don't have to look far for the top games at NonStop Casino – they're all slots, and they're listed just beneath the scrolling banners that promote the casino's welcome bonuses. NonStop Casino also offers table games, virtual sports betting and "lucky games" (mostly variations of poker and other table games), but slots are its bread and butter. Here are the top three slots at NonStop Casino as of the time of writing.
Head out into the wilderness with "Wilderness Wins" by Dragon Gaming, a slot that takes you into the heart of nature. With an unusual 3-4-5-4-3 reel layout and 57 fixed winning lines, this medium volatility slot offers an RTP of 95.87%. Every win triggers a re-spin, expanding your winning combination, and three paw scatter symbols activate free spins with progressive multipliers. It's touted as a fast-loading game on any device, and bets range from £0.25 to £90. Whether you're drawn to the mountains, bears, or tigers, "Wilderness Wins" offers a chance to explore the wild and win big!
Explore the mysteries of ancient Egypt with "Play With Cleo," which also comes from Dragon Gaming. This 5×3 slot, with 27 winning lines and medium volatility, offers an RTP of 95.82%. The game's features include wilds, expanding symbols, free spins, multipliers, and additional free spins, allowing you to win up to 85050x your bet. The slot's theme is adorned with blue and yellow dragons, adding an Egyptian mystical touch. With stakes ranging from £0.27 to £135, "Play With Cleo" invites you to uncover the secrets of the ancient world and seize the treasures hidden within the pyramids.
Take a classic spin with "Fruit Nova," a fruit-themed slot by Evoplay. This 5×3 slot with five paylines offers a low-medium volatility and an RTP of 96%. The game's simplicity is its charm, with no complex features except for Star Scatters, which pay out from all positions. Find 3, 4, or 5 Star Scatters to win 2x, 10x, or 50x your bet, respectively. With a betting range from £0.10 to £100 per spin and a maximum win of 1,005x your bet, "Fruit Nova" brings that nostalgic feeling for those who enjoy classic fruit slots without any complicated gameplay features.
Withdrawal Processing & Support
NonStop Casino's information concerning withdrawal processing is unclear, leaving players in a state of uncertainty. The site lacks a payments or banking page, and the FAQ section ambiguously states that withdrawal requests are "usually" reviewed within two business days. After this initial review period, the actual transfer of funds might take additional time based on the chosen withdrawal method. This vague approach effectively negates any chance of instant withdrawals from NonStop Casino, and the lack of support for e-wallets or alternative payment methods like Trustly confines players to using either debit cards or cryptocurrencies for their financial transactions.
Customer Services & Licensing
NonStop Casino offers a live chat support function, advertised as being available 24/7. Nonetheless, there may be instances when players find themselves waiting for an available representative. If the wait becomes excessive, players have the alternative of sending an email to [email protected], although the website fails to provide information on the expected response time for email queries.
NonStop Casino, along with its associated sister sites, is managed by Bruce Affiliates, headquartered in Curacao. It's common for Curacao-based casinos to hold a license from the local government, but NonStop Casino doesn't specifically claim to possess such a license or any other regulatory credentials. This suggests that the casino might be operating without official licensing. This is a serious concern that potential players should consider carefully before deciding to create an account or deposit funds here.
NonStop Casino – The Verdict
The welcome promotion at NonStop Casino is a huge attention grabber and doubtless attracts plenty of players to the site. Whether those players remain engaged when they notice the wagering requirements is something we're less sure about. The selection of casino games here is fine, and many of the bonuses sound exciting, but we'll always have major concerns about casinos that operate without licences. It's definitely one best left to players who don't mind taking big risks.
What are players saying about NonStop Casino?
Here are our condensed / reader's digest summaries of player reviews of NonStop Casino.
01-Aug-2023 by Hayley:
NonStop Casino owes me £1k and is ignoring me. I provided all evidence, but they took my deposit and have been unresponsive. It's ridiculous. 

– source: TrustPilot

26-Jul-2023 by Drew:
I wish I could give zero stars. Don't fall victim to this casino like I did. If you've barred yourself from UK online casinos, these sites aren't the answer.

– source: TrustPilot

10-Jul-2023 by Pete:
This is not a casino; they're just scammers. Be aware and don't even attempt to sign up to this fraudulent cesspit.

– source: TrustPilot

07-Jul-2023 by Lewis:
I've been scammed out of £2500. No response to my withdrawal request, and it's been over 2.5 weeks. No customer service at all.

– source: TrustPilot

01-Jun-2023 by Darrell:
Don't use any casino that doesn't let you set your deposit limits. They don't care about you. 

– source: TrustPilot

22-Jun-2023 by Gavin:
This casino is out to steal your money. If anyone is owed money, I can give advice if they haven't paid out.

– source: TrustPilot

10-Jun-2023 by Abdelhak:
Please read reviews before giving them your money. They don't care, don't answer, and there's no live chat. Stay away. 

– source: TrustPilot

27-May-2023 by James:
This casino is a fraud, run by gangsters. Do not deposit any money on NonStopCasino.co. The games are rigged, and they will take your money.

– source: TrustPilot