Wombat Casino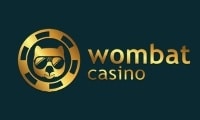 Wombat Casino sister sites include Monster Casino, Mr Vegas Casino, Fruity King, Mr Slot, Dazzle Casino, Watch My Spin, Mako Casino, Dukes Casino, Casino Kings, Vegas Paradise and more.
Wombat Casino (wombatcasino.com) is operated by ProgressPlay Limited of Kolonakiou 26, Office 18, Agios Athanasios, Limassol, 4103, Cyprus.
Sites like Wombat Casino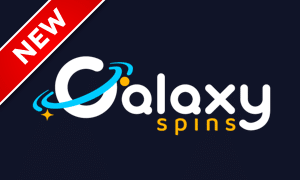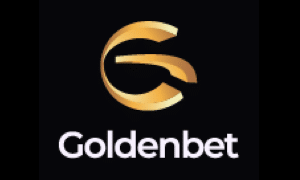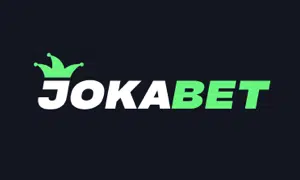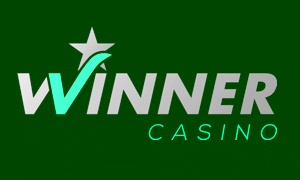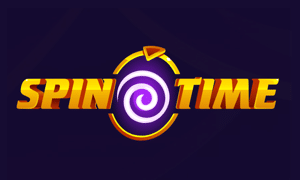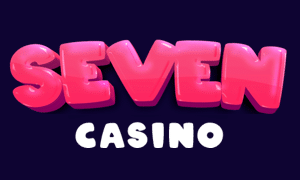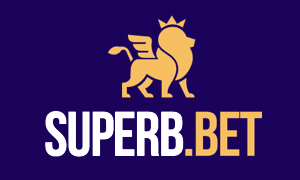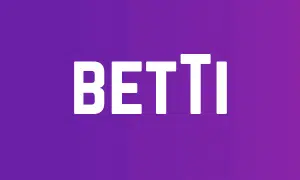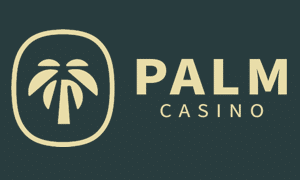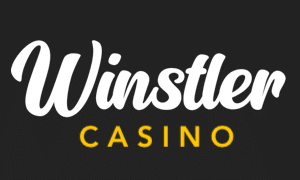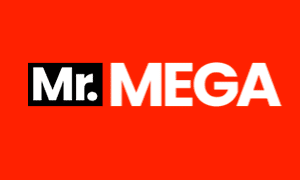 Wombat Casino Sister Sites 2023
Wombat Casino is on the massive ProgressPlay Limited casino network. That means there are over 100 Wombat Casino sister sites to consider. We're going to check out the highlights of the range and provide a full review of Wombat Casino here, but if you want to see a comprehensive list of all the Wombat Casino sister sites, check out our dedicated ProgressPlay page by selecting the highlighted link at the top of this page.
Mako Casino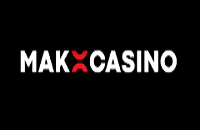 We're going to tell you something very important about the Wombat Casino sister sites straight off the bat – a lot of them were made using the same template. That's especially true of the white-label ProgressPlay Limited casino sites rather than the casinos that ProgressPlay operates directly. Mako Casino is the perfect proof of that. There's nothing wrong with its layout – it has bright, sharp graphics and a layout that's easy to use, but once you've seen a few Wombat Casino sister sites, you'll quickly realise that the same layout appears repeatedly. All that differs between the casinos is their names and their colour schemes, along with the occasional promotion. In the case of Mako Casino, which offers sports betting as well as standard casino fayre, the promotion is a 100% matched deposit up to £200. Beware of the x50 wagering requirement, though. It's significantly higher than the average wagering requirement imposed at UK casinos, and it shows up at far too many of the casinos on this network.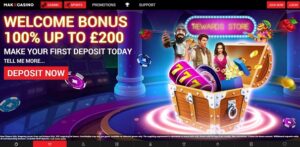 Lucky Pro Casino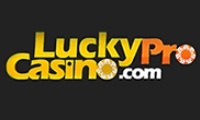 It only took us two casinos to show you precisely what we mean about the Wombat Casino sister sites and the template that so many of them are based on. The biggest difference between Mako Casino and Lucky Pro Casino is that the highlights on Lucky Pro Casino are orange. Aside from that, the only difference of any significance is the logo in the corner. Even the welcome promotion of a matched deposit worth up to £200 and the x50 wagering requirement attached to it is the same, giving players no reason to choose one of the casinos over the other. However, both Lucky Pro Casino and Mako Casino have something that a lot of the other casinos on this network lack – a sportsbook. You'll find the sports betting section available via a button positioned right next to the casino button in the header of the site, and if you visit it, you'll find some sports-specific promotions, including free bets. While the iGaming portfolios of the Wombat Casino sister sites might be samey, they are at least fairly comprehensive.
Bet Steve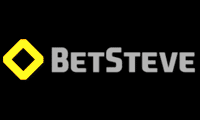 Bet Steve sounds like the kind of name that a small-scale local bookie ought to have, but instead, it's one of the more unique members of the Wombat Casino sister sites family. If there's a material difference between Bet Steve and the other Wombat Casino sister sites we've looked at thus far, though, it's in the site's focus. The sportsbook at Bet Steve isn't substantially different from the sportsbook at Mako Casino or Lucky Pro Casino, but it takes centre stage at Bet Steve with a welcome promotion of a £10 free bet for all players who join the site and wager £10 on any sport of their choosing. Bet Steve also comes with a "rewards store", which is geared towards rewarding long-term players at the casino for their loyalty. It's the same range of games and promotions presented in a different way, but that doesn't change the fact that it's a decent collection of games. The promotions have the same issue we've already discussed because of the less-than-favourable wagering requirements attached to them.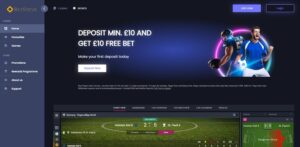 Ruby Bet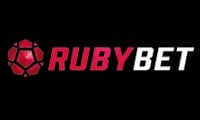 We've said that it's comparatively unusual for the Wombat Casino sister sites to offer sportsbooks, but some of the more popular ones do. You're especially likely to find sportsbooks at the white-label members of this casino family, of which Ruby Bet is yet another member. Fittingly for a casino site with "Ruby" in its name, Ruby Bet has a red hue that makes the site feel a little moody. The splash banner you'll see when you arrive on the Ruby Bet homepage is as enormous as the splash banners at the other sites we've looked at thus far, but if you scroll down below it, you'll find the latest in-play odds from across the sporting world. Football takes centre stage – a fact that's heavily implied by the aforementioned splash banner – and the depth that Ruby Casino goes to with football is impressive. Even the most insignificant friendly between the smallest professional teams you've ever heard of is covered, with a mocked-up pitch showing you the balance of play minute-to-minute. Ruby Bet might never be able to compete with the biggest sports-betting sites in the world, but it offers depth.
Casino Kings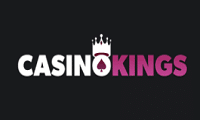 Casino Kings offers players an experience totally unlike the one awaiting them at the Wombat Casino sister sites we've looked at thus far. For a start, it looks completely different. Casino Kings has a bespoke layout with a laid-back, easy-on-the-eye style. There are no improvements to the standard of the welcome promotion, which is a 100% matched deposit capped at £100 with x50 wagering requirements, but if you're looking for something other than the usual slots and table games you'll find everywhere else, Casino Kings has you covered. If you venture into the "Casual" section of the casino site, you'll find an unusual selection of games that don't quite fit into any of the conventional categories. Some of them are scratchcards, which aren't anything out of the ordinary, but examples of what we mean by "unusual" include "Tetris Extreme Megadrop," "Pachinko," "Beehive Bedlam Reactors," and "Germinator." If you didn't know there were casino games out there that offer the chance to win money by playing Tetris, you do now!
Sin Spins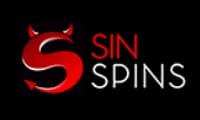 Sin Spins is a return to the style of the first few Wombat Casino sister sites we looked at on this list, but it's more attractive – and we're not just saying that because of the devil costume-wearing model on the Sin Spins homepage. Sin Spins might look a lot like Lucky Pro Casino at first glance, but if you look a little closer, you'll notice that there are no sports betting options here at all. That's because Sin Spins is totally devoted to online slots and players who love to play them. There's a massive collection of them at the casino, neatly divided up into jackpot and non-jackpot categories. You can still play table games with live dealers if you'd prefer, and the casual games selection from Casino Kings has been included too, but slots are the casino's primary focus. Sin Spins does a little better than the average casino on this network by offering £200 as a matched deposit rather than the standard £100, but (as you'll no doubt have predicted), the associated wagering requirements remain unchanged. The max conversion from the bonus is x3 the bonus amount, so you won't be able to pocket the whole sum even if you make it past the requirements.
Dazzle Casino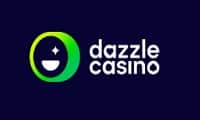 Until 2023, Dazzle Casino was the forgotten child of the Wombat Casino sister sites. It's one of the operator's longest-standing iGaming sites, having been online since 2013, but it had barely received a day's attention from a competent web designer in all the years it had been online. Thankfully, Dazzle Casino received a new look for its tenth birthday, and it now looks sharper and more modern than ninety per cent of the ProgressPlay Limited range. Throw in the fact that it also has a new logo, and it's barely even recognisable as the online casino that it used to be. That's very much a good thing, as is the casino's generous welcome promotion and the expanded range of payment methods it now supports. Dazzle Casino might never become one of the biggest Wombat Casino sister sites, but its new look should give it a fighting chance of surviving another ten years.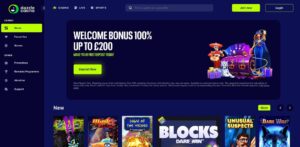 Monster Casino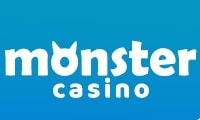 We want to finish our roundup of highlights from the Wombat Casino sister sites range on a high, so we're ending on Monster Casino. This is comfortably the best-known casino on the ProgressPlay Limited network and is the pride and joy of the casino network company. You can tell that from the fact that so much more effort has obviously gone into the design and execution of Monster Casino than has gone into the design of any other casino in the family. It's also a casino that focuses heavily on players in the UK, with a welcome promotion worth up to £1000 as a matched deposit available only to players in the UK. Unfortunately, ProgressPlay couldn't quite bring themselves to reduce the wagering requirements as part of the promotion. They're still set at x50, so if you were to maximise the matched deposit, you'd need to wager £50,000 before you became eligible to withdraw anything. Even then, you'd only be able to withdraw £3,000 because of the promotion's terms. Putting the promotion's stingy terms aside, Monster Casino is a casino that looks great, offers slots, live casino games and scratch cards, and even has a sports betting section quietly tucked away under the general heading of "betting."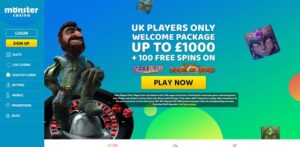 Can Wombat Casino Be Trusted?

★★★★★
Wombat Casino is a 3-star trusted casino.
1. UKGC License

ProgressPlay Limited holds UK Gambling Commission licence 39335, which covers Wombat Casino.

2. UKGC Fines

In May 2022, the UKGC charged ProgressPlay Limited with failing to uphold licence conditions governing customer interaction and anti-money laundering processes. ProgressPlay volunteered to pay £175K as a settlement instead of facing further disciplinary action.

3. Customer Service

Wombat Casino offers live chat and email support, but live chat may not always be available.

4. Trustpilot Score

After over 40 reviews, Wombat Casino has a poor score of 2.0 out of 5.0.

5. Company Location

ProgressPlay Limited has offices in both Malta and Cyprus, but is considered trusted because it holds a UKGC licence.

6. Visible T&C's

The terms and conditions of this casino's promotions and bonuses are made explicitly clear.

7. Social Media Presence

Wombat Casino hasn't posted on Facebook since 2021. It also has a Twitter/X.com account, but new Tweets are few and far between.

8. Number of Sister Sites

There are more than one hundred Wombat Casino sister sites on the ProgressPlay Limied network.

9. Games portfolio

Wombat Casino offers over 2000 casino games, covering all major genres and themes.

10. Gamstop links

A GamStop logo, connected to a link, appears in the footer of the Wombat Casino homepage.

Overall SCORE >

★★★

★★ – 3/5 Stars
Wombat Casino Review 2023
If you read our guide to the Wombat Casino sister sites above, you'll know that diversity isn't exactly a strength of the ProgressPlay Limited casino range. The sites tend to lack character, but we're pleased to say that Wombat Casino is an exception to that rule. It even has a hipster wombat wearing Elvis-style sunglasses as a mascot. Wombat Casino, which opened in 2016, is undoubtedly quirky, but does its unconventional approach deliver a great casino experience? We'll tell you in this review.
Wombat Casino Welcome Offer
The welcome promotion at Wombat Casino is fairly standard for the ProgressPlay Limited casino network. It's a matched deposit at a rate of 100% up to a maximum of £200. The wording of the promotion makes it sound like there ought to be some free spins included as part of the package, but if that's the case, the number of free spins isn't specified anywhere. The bonus is more than a little sticky as it's tied to a wagering requirement of x50. That's significantly higher than the UK online casino average of x35, and the max bonus conversion of x3 means you won't be able to withdraw everything even if you are able to beat the wagering requirements.
Ongoing Promotions
There are several smaller promotions at Wombat Casino, including periodic free spins promotions, the occasional matched deposit and even competitive "leaderboards" that pit you head to head against your fellow players in tournaments, but the biggest ongoing promotion at the site goes by the name of "Rewards Programme." By any other name, it's a tiered VIP scheme. Spending money and playing games at Wombat Casino is the way to make your way through the various levels that the promotion offers, with the promise of "better rewards" at each level. We can tell from the wording of the terms and conditions that some of those rewards include free spins, but the maximum conversion of winnings from free spins is £20, that's very low, and the other rewards that the program offers aren't specified.
Wombat Casino Pros and Cons
Pros: 
Wombat Casino offers a portfolio of over two thousand games, including not just slots but roulette, table games, scratch cards, video poker and more. 
While the casino could do a better job of explaining precisely what's up for grabs in the "Rewards Programme," having any long-term loyalty reward programme is better than having none at all. 
Cons:
Imposing wagering requirements of x50 against bonus funds leaves the casino languishing behind better UK-facing online casinos in terms of being fair to players. 
Wombat Casino charges fees for withdrawals. To make matters worse, withdrawals can take up to a week, even for what ought to be fast, simple methods. 
Featured Slots and Casino Games
We've already covered the various types of casino games available at Wombat Casino. If you want to find out what the most popular games in the enormous collection are, all you need to do is hit the "featured" tab and see what's listed first. There's a blend of table games and slots in this section of the casino site, but these were the top three games at Wombat Casino at the time we visited the casino to write this review. 
20p Roulette: This is the most popular game at the casino, which is a little surprising. It comes from Inspired Gaming, and it's one of the most basic roulette simulators you've ever likely to see. 20p Roulette is based on the European variant of the classic casino game, which means the theoretical RTP is 97.3%. However, bets are capped at 20p. That means you're never going to win big with this game, and there aren't any bonus features to spice things up. 
7 Chakras: You won't find many online slots themed around Hinduism, so that makes 7 Chakras a slot like no other before you even take it for a spin. If you do give this Genii slots game a try, you'll find that it offers a lot more depth than its basic 5*3 layout suggests it might. There are 49 paylines in 7 Chakras, and all of them pay out both games. On top of that, there are multiplier wilds, a prize-picker game, and even more multipliers within free spins. RTP is 95.9%, with below-average volatility. 
9 Pots of Gold: We're back in familiar territory with Gameburger's 9 Pots of Gold, which tends to be one of the more popular casino games at any site that hosts it. The game offers 96.24% RTP with average variance, but that's not the headline. The headline is that you can win a jackpot of x2000 against your stake by landing nine scatter symbols on a single spin. That gives you something to aim for, but you'll still get x3 multipliers in this Irish-themed slot even if you can't persuade all the scatters to land at once. 
Deposit and Withdrawal Methods
This is where we really have to take issue with Wombat Casino. Charging fees for withdrawals in the 2020s simply isn't the done thing, but if you're going to charge fees, the least you can do is make sure money is paid out instantly. Wombat Casino doesn't do that. If you're using Visa, Maestro or Mastercard Debit, you're looking at a 1 day processing time plus 3-7 business days before you receive the money. The same timescale applies to PayPal, which doesn't make sense when we know that PayPal transactions ought to be instant. If you want your money faster, you ought to be able to make it happen through EcoPayz (one processing day plus three business days to send the money) or Neteller (one processing day plus one business day). All withdrawals attract a processing fee of £3. It might be an insignificant amount, but it's £3 more than most online casinos charge.
Customer Support and License
In theory, Wombat Casino offers live chat and email-based customer support. In practice, the live chat option was unavailable at the time of our visit, which was during the afternoon of a perfectly normal Thursday. We don't know whether the casino was unusually busy at the time of our visit or if it's just a case of live chat support being spread thinly.
The licence that covers the casino's operations from the perspective of UK players is held by ProgressPlay Limited with the UK Gambling Commission. As you can see in the table above, disciplinary action was taken against the operator by the UK Gambling Commission in 2022. This same licence covers all of the Wombat Casino sister sites.
Wombat Casino – The Verdict
No matter how good the selection of games at Wombat Casino is, there are two factors we can't overlook. The first is the x50 wagering requirement that comes with all the casino's promotions, and the second is that it has the audacity to charge withdrawal fees on withdrawals that might take a week or more to arrive. Those aren't the hallmarks of a top-class casino, and so we're forced to say that Wombat Casino is second-tier at best.
What are players saying about Wombat Casino?
Here are our condensed/reader's digest summaries of recent player reviews of Wombat Casino. They're real reviews, but we've edited them to keep them brief.
09-Feb-2023 by Melissa:
I've struggled all day trying to add verification documents on Wombat Casino's website. Despite sending many documents, it's still unresolved, delaying my withdrawal. David on chat has been unhelpful, closing the chat during support requests. I'll contact the Gambling Commission if it's not resolved today. – source: Trustpilot
15-Jan-2023 by Andy:
Wombat Casino offers pathetic, non-existent bonuses with a 50x wagering requirement, which is like something from the Dark Ages of online casinos. – source: Trustpilot
01-Nov-2022 by Mac:
Been waiting weeks for my withdrawal from Wombat Casino, unable to get any useful information from anyone. The site seems like a scam. – source: Trustpilot
12-Oct-2022 by Colls:
Wombat Casino is a disgrace. They allow small withdrawals but suspend your account for big wins, falsely claiming you have multiple accounts. Despite verified details, they refused to pay out my £1100 winnings, accusing me of using false information. – source: Trustpilot
21-Sept-2022 by Daniel:
Wombat Casino is unacceptably bad. They allow deposits without verification but make withdrawals impossible. The online chat is unhelpful, and the security department never responds. Despite sending numerous documents, they've failed to process my withdrawals of £3000 and £2011. – source: Trustpilot
03-Sept-2022 by Robert:
So far, so good with Wombat Casino. No issues playing or withdrawing. Currently waiting for account verification for another withdrawal attempt. Hoping to return with a 5-star review. – source: Trustpilot
16-Aug-2022 by Tony:
I had an awful experience with Wombat Casino. Trying to withdraw a small win has been a nightmare. Despite sending verification documents, I've been waiting nine days. Their customer service is unresponsive. – source: Trustpilot
07-Jun-2022 by Carly:
Wombat Casino's customer service is appalling. They let me deposit, but when I won, they asked for information from a card and phone number I no longer have and blocked my account when I couldn't provide photo ID. I want my winnings. – source: Trustpilot
18-Mar-2022 by John:
Wombat Casino has a slow website with useless promotions. Their 20p roulette game consistently gives losing spins. I hope the Gambling Commission investigates them. – source: Trustpilot
07-Feb-2022 by Dignan:
I had a great time at Wombat Casino. Won £9000, and after verification, I was paid without any hassle. – source: Trustpilot