Grace Media Limited Casinos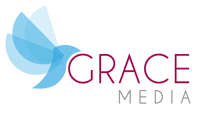 Grace Media Limited operates over 100 casinos. The top Grace Media sites include Pots of Luck, Jackpot Mobile Casino, Red Spins, Mayfair Casino, Slotty Slots, Lucky Ladies Bingo, Casino Roo, Spins Royale, Rich Ride and Awesome Spins.
Grace Media Limited is based at Suite 7, Hadfield House, Gibraltar, GX11 1AA.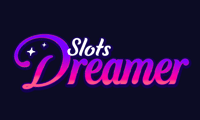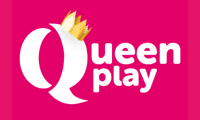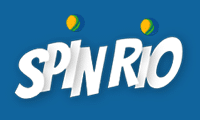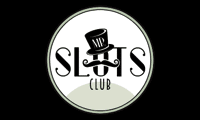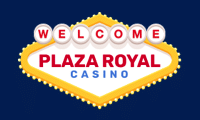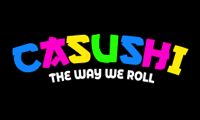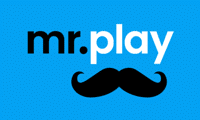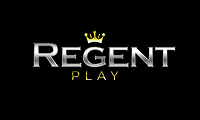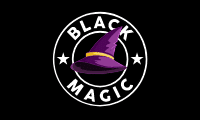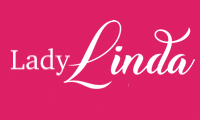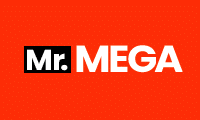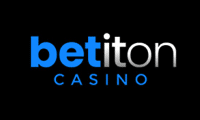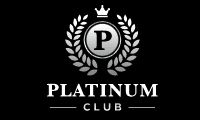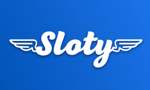 Top Grace Media Limited Casinos 2022
Pots Of Luck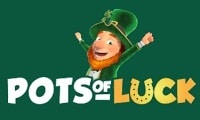 The motto of the Pots of Luck online casino is "you don't have to be royal to be treated like a king." Quite what sense that makes in the context of an online casino with an Irish theme is lost on us, but we'll let Grace Media Limited worry about that. This is an altogether more understated casino website than the bigger sites in the range, with a more traditional layout and smaller splash graphics. The Irish theme, however, remains as popular among online slots and casino players as it's ever been, so for as long as that remains the case, there will always be casinos like this one available. Pots of Luck Casino has been online since 2016, which means the casino had a past life before it became a Grace Media Limited white label casino. That's not uncommon among the casino network company's portfolio. The company has made its mark in the business by buying up casinos from elsewhere – most notably Nektan – so there are a lot of casinos in the range that were online and trading before Grace Media Limited was even a twinkle in a casino industry professional's eye.
Jackpot Mobile Casino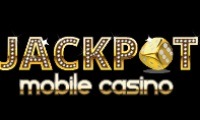 Once upon a time, not all that long ago, it was necessary to build separate casino websites for people who wanted to play casino games on their mobile phones. Not only that, but it was also necessary to code separate versions of online slots and casino games to cater to those people. Those days are long gone now because of advances in technology, but casino sites like Jackpot Mobile Casino still exist as reminders of that bygone age. The best of the mobile-focused casino sites have been able to change and adapt as casinos have become more uniform in design, so that must make Jackpot Mobile Casino both a survivor and a success story. In truth, it's not much to look at because of its basic theme, but it has over 700 casino games (mostly online slots) to offer and a range of easy-to-access bonus features. As always, double-check the terms and conditions of any bonus requirements before you decide whether to accept them. Pay particularly close attention to wagering requirements, which should never be over x35.
Red Spins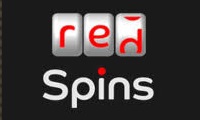 You can tell two things from the name of Grace Media Limited's Red Spins casino site. The first is that the colour scheme is red. The second is that it's dedicated to online slots. Both things are true, but don't make the mistake of thinking that this popular online casino is quite so simple as that. For a start, the "spins" it refers to in its title could just as easily be a reference to free spins, which are always at the heart of whichever welcome bonus Red Spins might be offering a the time of your visit. As a follow-on point, online slots might be the main thrust of Red Spins, but there's much more casino entertainment in store for players there. Red Spins boasts an extensive range of live casino games with real dealers, along with spinning roulette wheels and first-class blackjack tables. There's even a VIP section to reward loyal players who log in and make deposits regularly. Red Spins might not be the most popular casino site in the UK, but it has everything it could conceivably need to occupy that spot if enough people cotton onto it.
Mayfair Casino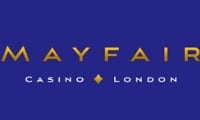 Mayfair Casino is unlike any of the other online casinos on the Grace Media Limited platform. This online casino is an official product of a real-life brick and mortar casino that exists in London. Mayfair Casino is considered to be one of the most glamorous casinos in the nation's capital, but sadly this digital version of the casino doesn't quite meet the mark when it comes to glamour. It remains popular because of its links to the real casino, but the design of the site manages to be dull and dated at the same time. The intention of Mayfair Casino is to allow players to do everything they can do inside the casino from the comfort of their own homes, but part of the lure of the real casino is the sense of prestige you get from standing inside it. The Mayfair Casino site doesn't convey any of that sense of prestige. We include it in our list of the tip Grace Media Limited casino sites because of its popularity, but we wouldn't recommend playing there. Pretty much any other Grace Media Limited site you can find makes for a better bet than this one. Perhaps with a redesign fit for the 2020s, things might be better.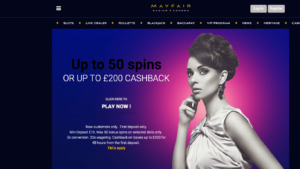 Slotty Slots
You don't need to be an online casino professor to work out what you might find at an online casino called "Slotty Slots." There are a few casino sites with cheeky names on the Grace Media Limited casino network, but none quite so "on the nose" as this one. Slotty Slots offers just over 600 online slots taken from more than twenty market-leading slots providers. That means all your favourite online slots are likely to be in the collection somewhere, and it means the site is well-positioned to receive the very best new releases. That's about all there is to say about Slotty Slots, which doesn't have a theme other than "online slots casino site." As with almost every other Grace Media Limited casino site, Slotty Slots comes with a side serving of live dealer and table games and also has a special collection of jackpot slots for those who aren't interested in casual play and seek only the thrill that comes with chasing the very largest of prizes. Payments and withdrawals can be made with e-wallets at this casino, which isn't something that can be said for every casino in the family.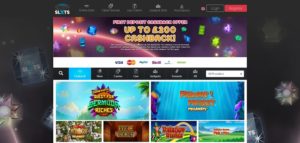 Lucky Ladies Bingo
You don't have to be a lady to play at Lucky Ladies Bingo. You also don't have to be lucky, although it probably helps if you are. Playing bingo games and slots at this hybrid Grace Media Limited site is as easy as a walk in the park – which also just so happens to be the theme of the cartoonish website. The background of the site features a cityscape in the distance as a woman rides a scooter in the foreground, and trees and fields extend either side of the featured games collection. We don't know what any of this has to do with the concept of "Lucky Ladies Bingo," but it's pretty enough to look at, and perhaps that's the whole point. Welcome offers at Lucky Ladies Bingo include "a week of free bingo," but free spins on some of the site's most popular online slots are also available. Those offers might change between now and the time you visit the site, so make sure they're still valid before you fall in love with the idea of them. Lucky Ladies Bingo is a modern-looking casino site that handles slots as well as it handles bingo, so it's no surprise that it's one of Grace Media Limited's most popular.
Play UK
The frivolity of Lucky Ladies Bingo juxtaposed with the formality of Play UK makes for the sharpest tonal difference between any two casinos Grace Media Limited currently operates. Lucky Ladies Bingo is presented as if it's an "all pleasure" site, but Play UK is unmistakably all business. Even the female croupier who welcomes you to the site isn't entirely smiling. We get the distinct impression that this is a casino site built for those who take the hobby extremely seriously. We know there are thousands of players out there who meet that description, and we can imagine that Play UK is one of their favourite sites to visit. "No frills" doesn't even begin to describe this casino's approach – the colour scheme is cold, the number of distractions on screen is minimal, and everything's about the games. If you're the kind of player who hates having to navigate their way around banners and pop-ups so they can actually get on with the business of playing the casino games they came to a website to play, Play UK is definitely one for you.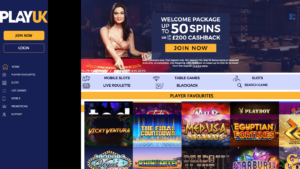 Casino Roo
Some players might find Casino Roo's graphics-heavy approach a little too much, but it's a very slick, very attractive website that has recently undergone a design overhaul. This is a casino that believes the allure of the unknown is the key to bringing players in. Most Grace Media Limited casinos splash their best promotions and top games all over their homepages, but Casino Roo doesn't play that way. The entire "above the fold" space of the homepage is given over to just a single promotional graphic as per the below image. Scroll below that, and you'll find a few hints about further promotions and maybe four or five of the popular casino games you'll find inside the site. If you want to know any more than that, you have to register and become a Casino Roo member. This approach is a high-stakes game to play with players when there are so many other online casinos and slots sites they could go to instead, but it's a deliberate design choice that Casino Roo has made as part of its overhaul, and so we must assume they have good reason to go with it. It certainly piqued our curiosity.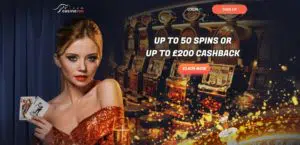 Spins Royale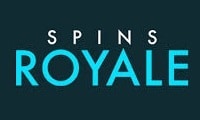 Spins Royale is precisely what the name of this casino suggests it should be – an online slots-orientated Grace Media site. Like a lot of the white-label Grace Media casinos, Spins Royale operates on the Markor Technology software platform, which governs which games appear on the site. It's a comprehensive platform, so you're never likely to run out of slots or games to play here. That's doubly true when you take into account the fact that Spins Royale tends to receive a healthy shipment of new casino games every week of the year. You won't be a big fan of Spins Royale if having a live casino is important to you, but there are plenty of other places on the Grace Media range you could go to if that's what you're into. If online slots are all you're after, this casino promises that you'll be spoilt for choice, and there's something for everybody within its enormous collection. The three pillars this site is built on are new games every week, dedicated jackpot slots that players won't be able to find anywhere else, and "state of the art" player protection and customer support. Promotions at Spins Royale can be a little sparse, but there's generally a reasonable welcome offer for new players and a few loyalty rewards for long-term players to stick around for, too.
Rich Ride
It might look to your eyes that Rich Ride is a reskin of Spins Royale with a slightly different colour scheme, and we'd say you're not all that far wrong to make that observation. One of the consequences of Grade Media giving its white-label partners a template is that many of the sites that are built with that template end up looking broadly similar. Rich Ride is one of them, so of all the Grace Media casino sister sites, this one and Spins Royale are probably the most similar. The homepage layout is the same, and even the categories available on the homepage are the same, as are the menu options at the top of the screen. As this is another Markor Technology-powered casino site, it's safe to assume that the collection of online slots at both sites is identical, too. Rich Ride describes itself as "the most illustrious casino site in the UK" and says it's full of "glamour, glitter, and gold." The glamour and the gold come from the site's chosen colours, but we'd have to take issue with the "most illustrious" claim. It's a solid enough casino site, but it's some way off the standard of the best sites available to UK players. Nevertheless, there are some attractive promotions here for old players and new with welcome bonuses, free spins, and matched deposits a-plenty. Do enough digging, and you might even find that Rich Ride offers a few bingo games to go with all of the online slots on offer.
About Grace Media Limited
Grace Media Limited History
When it comes to Grace Media Limited and history, there really isn't all that much to write about – and we don't mean that as an insult. Grace Media Limited has accomplished an enormous amount within the online casino industry in next to no time at all. The company was formed in Manchester, England, in 2019 and didn't become active within the sector until the following year. We're writing this in 2022, and they already have over 100 online casinos to their name. They've disrupted the entire industry and made a huge name for themselves in the process, and they've done it by buying up casinos from other people. Most of Grace Media Limited's current portfolio of online slots and casino sites came from Nektan, who they bought from in bulk, but they've also taken brands from other places. Fast acquisition is clearly a key element of the company's strategy.
The company might only be a few years old, but that doesn't mean that it lacks experience. Warren Jacobs, the company's CEO, has been working in the e-commerce industry for several years and is such a trusted voice in the casino sector that he's regularly called upon to serve as a judge at the Global Gaming Awards. His business partner Daniel Brookes, who serves as Grace Media's COO and is primarily responsible for the day-to-day running of the company, is considered an expert in compliance and has a track record of being called upon to speak on industry panels. Other senior members of staff have been headhunted and handpicked from top positions in other companies across the iGaming industry. The Grace Media boardroom is made up of individuals who have decades of relevant experience in the industry, and that goes a long way to explaining how and why the company has been able to do so much in so little time.
If you were to ask Grace Media what the secret of the company's success is, they would tell you that it's their wealth of industry knowledge and their instinctive feel for what players look for and want in a casino site. That's reflected in the brands that they've bought, which have been cherry-picked for this specific purpose. As of 2021 and 2022, we've even seen them shutting some of their acquisitions down to focus on the more successful ones, so it's fair to say that Grace Media won't hesitate to correct course if the company feels that something isn't working. A company that's both ambitious and ruthlessly decisive is likely to go a very long way in the online casino industry, and we get the feeling that for everything Grace Media Limited has achieved so far, they're only just getting started.
The biggest move the company has made to date came in April 2022 and saw Grace Media Limited surrender its original UK Gambling Commission licence in favour of a new one after rebranding itself as Grace Media (Gibraltar) Limited. The company's Manchester offices are still open, but the headquarters of the company are now in Gibraltar as far as the regulator is concerned. The company shed a few more of its older or less well-known casinos as part of the move, so the current product range is leaner, meaner, and more streamlined as the re-focused company looks to the years ahead. 
Grace Media and ActiveWin
If you check out the Grace Media Limited website you'll find out plenty of information about the company and its services, but you'll also find out that it's part of the ActiveWin Media family. Doing a little digging reveals that ActiveWin is a digital marketing agency, and is also based in Manchester. In fact, ActiveWin Media and Grace Media Limited are based at the same address, so it's fair to assume that they work hand in hand. That would make a degree of sense, because despite their influence on the UK online casino scene our understanding is that Grace Media Limited has fewer than fifty employees in total. On top of that, Warren Jacobs and Daniel Brookes also hold senior positions at ActiveWin. It's not for us to say that Grace Media Limited and ActiveWin are one and the same, but it's reasonable to assume that there's a lot of overlap between the businesses.
ActiveWin has existed as a digital marketing agency since 2013, and currently employs a little under 150 people. They believe they've perfected the art of digital acquisition. Considering that digital acquisition is precisely how Grace Media Limited got its hands on its range of casino sites, it's hard to argue with that statement. ActiveWin's interests stretch far beyond the online casino sector, though – they're open to working with firms involved in finance, medicine, travel, and just about every other type of e-commerce you can imagine. The company's greatest moment to date came in 2020, when it won "Digital Marketing Company of the Year" for the second consecutive year and found itself on the shortlist for "Best Digital Marketing Campaign." Both of those accolades came from the Northern Marketing Awards. On the casino side of things, Grace Media's affiliate programme is routinely nominated for "Best Affiliate Programme" at the Global Gaming Awards. It hasn't won the award yet, but a future victory is probably on the cards.
Grace Media Limited Services and Careers
Grace Media Limited keeps things simple when it comes to explaining what the company does and how it works. In a nutshell, it works with casino operators to ensure that they have the right tools to make the maximum possible returns from their websites. Clients of Grace Media have access to a team that has a combined total of more than forty years of relevant experience in the casino and iGaming sectors. Between them, that team believes it's worked out the most efficient way to build casino websites and generate ROI. They view all of their customers as partnerships – effectively extensions of the Grace Media brand – and take care of almost all the behind-the-scenes operations of casinos so their partners can focus fully on running their businesses. Their white label casino proposition includes access to hundreds of online slots and casino games from dozens of partners, options for bingo, market-leading customer tracking platforms, and full in-house customer support. To back up what they say about the quality of their customer care, Grace Media Limited can point to the fact that it has a full, clean record with the UK Gambling Commission. The UK is no longer the sole focus of their operations, though – Grace Media also has a licence in Gibraltar and, as of 2022, has begun involving itself in casino sites that aren't available in the UK. This is now truly a global operation.
As an ever-expanding company, Grace Media Limited is currently hiring. We noted that the company is thought to have fewer than fifty employees, but that isn't likely to be the case for much longer. They're currently looking for new customer service advisors, anti-money laundering analysts and "know your customer" analysts. If they're expanding their customer support base, it's a fair indication that they're also planning on expanding the number of customers they have and the number of casino websites they support. It took Grace Media Limited less than two years to acquire over 100 casino websites, so who knows how many they might have by 2025. 200? 300? Those are huge numbers, but they wouldn't surprise us. If you follow the UK casino industry, Grace Media Limited is a company you ought to be keeping a very close eye on.
What are players saying about Grace Media casinos?
Here are our condensed / reader's digest summaries of recent player reviews of Grace Media casinos. They've been edited for brevity and conciseness.
24-Feb-2022 Monster Casino review by Andrew:
Monster Casino is an absolute joke. They make it far easier to deposit money than withdraw it. Suddenly I have to take a picture of myself holding my passport. They didn't care about any of that when I was depositing. Morally bankrupt. – source: TrustPilot
16-Mar-2022 Pots of Luck review by Joe:
My advice would be to avoid this website and go with a company that's more well-established.. – source: TrustPilot
08-Dec-2021 Pots of Luck review by Peter:
I've been with Pots of Luck for three weeks but deposited £100 on my first day. I was immediately told I needed to be verified. This process takes 1-3 days with other casinos but they've kept me waiting for three weeks and now customer service is ignoring me. – source: TrustPilot
09-Dec-2021 Red Spins review by Ismail:
I won over £9000 here and I've been waiting for my money for over three months. They have all my bank statements and even my payslips. I've had to take this to E-Cogra and I'll do whatever it takes to get my money back because they've tried to rob me. – source: TrustPilot
11-Jan-2022 Mayfair Casino review by Danny
Withdrawals take such a long time, and I never get any response while I'm waiting. Most casinos pay out through PayPal in 24 hours but I've been waiting four days so far. I signed up because it's supposed to have instant withdrawals! – source: TrustPilot
04-Jan-2022 Kerching Casino review by Audrey:
I'm due £170 from this casino and have sent in my bank statements and ID. They keep saying they've tried to phone me but I'm housebound and I've missed no phone calls. Then they sent me a customer satisfaction survey! – source: TrustPilot
30-Dec-2021 Lucky Ladies Bingo review by Marie:
This is without a shadow of a doubt the worst casino site of them all. Stay well away.– source: TrustPilot
15-Feb-2022 Play UK review by Roy:
The slots are totally rigged. Even when I had a bonus and finished the wagering requirements they confiscated most of it. I spent £90 on Big Bass Bonanza and hit one feature for a total win of £4. – source: TrustPilot
25-Nov-2021 Play UK review by Michael:
I've been waiting to get my money out of this casino for nine weeks. Absolutely shocking service, stay well away from them. – source: TrustPilot
17-Mar-2022 Monster Casino review by Jack:
I signed up because I was expecting a free bet, which I got when I won my first bet. I also won the free bet and the winnings went into a bonus pot I can't withdraw from. Now I need to send a photo of my bank card to withdraw my original winnings. What a scam! – source: TrustPilot
All Grace Media Sites
Active Grace Media Limited Casinos
There is only one casino fully owned and operated by Grace Media Limited which is accessible from the UK, and that's Buy One Get One Free Bingo (bogofbingo.co.uk).
White-Label Grace Media Limited Casinos
These Grace Media casinos operate on the Grace Media Limited platform with the involvement of at least one third party.
333 Casino (333casino.com)
Awesome Spins (awesomespins.com)
Belgravia Casino (belgraviacasino.com)
Blush Bingo (bingo.blushbingo.com)
Bubbly Bingo (bingo.bubblybingo.com)
Bonzo Spins (bonzospins.com)
Captain Wins (captainwins.com)
Casino Coinfalls (casino.coinfalls.com)
Slots Jungle (casino.slotsjungle.com)
Casino UK (casino.uk.com)
Winner's Club (casino.winnersclub.com)
Casino Roo (casinoroo.com)
Chelsea Palace (chelseapalace.com)
Chomp Casino (chompcasino.com)
Cloud Casino (cloudcasino.com)
Clover Casino (clovercasino.com)
Dice Den (diceden.co.uk)
Egypt Slots (egyptslots.com)
Flume Casino (flumecasino.com)
Fortune Mobile Casino (fortunemobilecasino.com)
Fruity Wins (fruitywins.co.uk)
Jackpot Mobile Casino (jackpotmobilecasino.co.uk)
Jackpot Slot (jackpotslot.com)
Jackpot Strike (jackpotstrike.com)
Jungle Spins (junglespins.com)
Lucky Ladies Bingo (luckyladiesbingo.com)
Lucky Tap (luckytap.com)
Mayfair Casino (mayfaircasino.com)
Monster Casino (monstercasino.com)
Planet Rock Casino (planetrockcasino.com)
Play UK (playuk.com)
Plush Casino (plushcasino.com)
Pots of Luck (potsofluck.com)
Red Spins (redspins.com)
Rich Ride (richride.com)
Royal Bets (royalbets.com)
Royal Valley Casino (royalvalleycasino.com)
Scorching Slots (scorchingslots.com)
Slotster (slotster.com)
Slot Strike (slotstrike.com)
Slotty Slots (slottyslots.com)
Spin Slots (spinslots.com)
Spins Royale (spinsroyale.com)
Spinz Casino (spinzcasino.com)
Strictly Slots (strictlyslots.co.uk)
Super Fortunes (superfortunes.com)
Vegas Wins (vegaswins.co.uk)
VIP Bet (vipbet.com)
Windfall Casino (windfallcasino.co.uk)
Inactive Grace Media Limited Casinos
These are former Grace Media sites that have been closed down or discontinued and are listed here for information purposes only.
After Slots (afterslots.com)
Aloha Slots (alohaslots.com)
Cheeky Riches (cheekyriches.com)
Cheeky Win (cheekywin.com)
Cherry Wins (cherrywins.com)
Crazy Wilds (crazywilds.com)
Cupid Slots (cupidslots.com)
Dublin Wins (dublinwins.com)
Empire Wins (empirewins.com)
Fika Casino (fikacasino.com)
Flip Flop Bingo (flipflopbingo.com)
Fortune Frenzy (fortunefrenzy.com)
Games Burst (gamesburst.com)
Golden Ace (goldenace.com)
Go Win Casino (gowincasino.co.uk)
Handy Vegas (handyvegas.com)
Irish Spins (irishspins.com)
Jackpot Jones (jackpotjones.com)
Jackpot Wilds (jackpotwilds.co.uk)
Kerching (kerching.co.uk)
Love Reels (lovereels.com)
Master Spins (masterspins.com)
Mayfair Slots (mayfairslots.com)
Mini Mobile Casino (minimobilecasino.com)
M Riches (mriches.com)
Munch Casino (munchcasino.com)
Plum Casino (plumcasino.com)
Premier Riches (premierriches.com)
Pyramids Fortune (pyramidsfortune.com)
Reel Vegas (reelvegas.com)
Reel Wealth (reelwealth.com)
Ruby Riches (rubyriches.co.uk)
Sapphire Rooms (sapphirerooms.com)
Shlots (shlots.com)
Slam Casino (slamcasino.com)
Slot Heroes (slotheroes.com)
Slots 66 (slots66.com)
Slots of Glory (slotsofglory.com)
Spin Big (spinbig.co.uk)
Spin Princess (spinprincess.com)
Sweet Wins (sweetwins.co.uk)
The Gold Lounge (thegoldlounge.com)
Touch Lucky (touchlucky.com)
Touch Mobile Casino (touchmobilecasino.co.uk)
UK Reels (ukreels.com)
Vegas 100 (vegas100.com)
Velvet Riches (velvetriches.com)
VIP Riches (vipriches.co.uk)
X Spins (xspins.com)
Arctic Spins (arcticspins.com)
Slot Fruity (slotfruity.com)
Slots Devil (slotsdevil.com)
Mighty Jackpots (mightyjackpots.com)
Pretty Riches (prettyriches.com)
Sunset Spins (sunsetspins.com)
Ruby Loot (rubyloot.com)
Seven Cherries (sevencherries.com)
Watch My Spins (watchmyspins.com)