Spin Time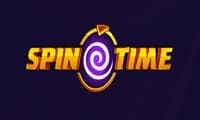 Spin Time sister sites include Winstler Casino, Gxmble Casino, Seven Casino and Jokersino Casino.
Spin Time (spintime.io) is operated by Group Gaem B.V., which is based in Curacao.
Sites like Spin Time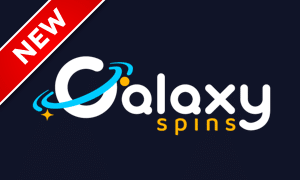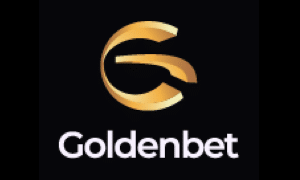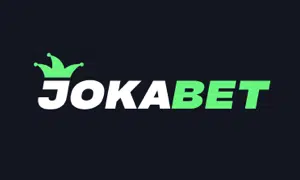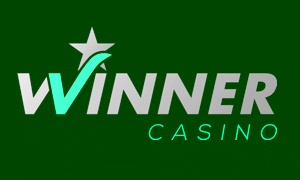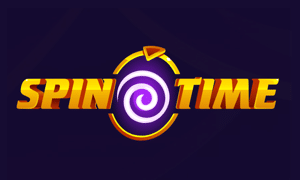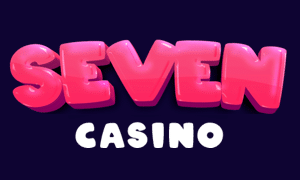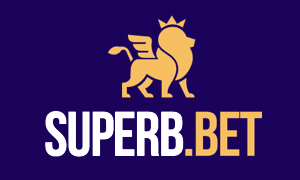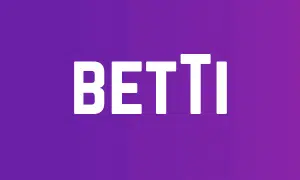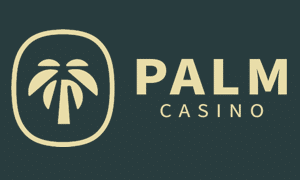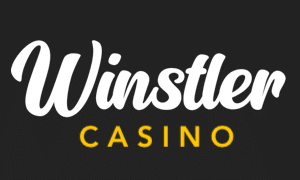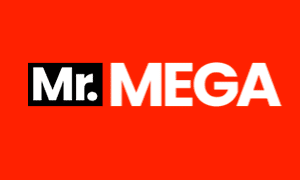 Spin Time Sister Sites
SPIN TIME IS NOT COVERED BY A UK GAMBLING COMMISSION LICENCE.
Spin Time, along with all the Spin Time sister sites, falls under the aegis of Group Gaem B.V., a Curacao-based iGaming company. The unconventional spelling 'Gaem' is correct and is the official moniker of the company, not a typographical error on our part. It's important for us to highlight that these sites don't hold a licence from the UK Gambling Commission, so UK-based players who choose to play on these sites are doing so without the Commission's backing and protection. Additionally, it should be noted that ownership information for casinos registered in Curacao can often be opaque, which means our catalogue of Spin Time's sister sites may not be comprehensive. With this information in mind, and assuming you have acknowledged and understood the risks, we can explore what these casinos have to offer.
Gxmble Casino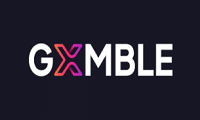 Gxmble Casino carves out its own niche within the Spin Time sister sites family, starting with a welcome bonus that, while modest next to Spin Time's, still offers a generous cap of £2500 and a remarkably low wagering requirement of just five times the full bonus amount. This offer is not only competitive but also a refreshing deviation from the norm seen at UKGC-licensed counterparts. Aesthetically, Gxmble is a feast for the eyes, boasting a dynamic colour scheme that outshines Spin Time and prominently features its sports betting markets. The lively animations breathe life into the homepage, crafting an inviting and playful atmosphere that belies its quirky moniker and positions it as the most engaging destination on the network.
When navigating the options in the world of iGaming, the power of a strong first impression cannot be overstated, and Gxmble understands this well. It exemplifies the diversity possible within a casino network, offering a distinct flavour while maintaining the core qualities of its sister sites. The contrast in promotional offers and visual flair between Gxmble and Spin Time highlights a deliberate strategy to cater to varied tastes, proving that despite similar design elements, the network is far from a monolithic entity. Each site, including Gxmble with its distinctive approach, confirms that player experience is not a uniform concept across this family of casinos.
Winstler Casino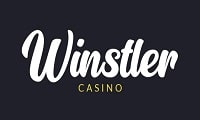 You only need to look at Winstler Casino once to see that it's part of the same family as Spin Time. While not all of the Spin Time sister sites share such strong similarities, Winstler Casino and Spin Time could be differently-coloured twins. They're certainly near-twins in terms of the iGaming content that they offer. You'll find the same list of options on the side menus, presented in the same order. That means that Winstler Casino offers the same categories as Spin Time, and due to the low number of providers that the operator works with, we can be fairly sure that both casinos offer the exact same portfolio of games. Choosing between them really comes down to a question of which theme you prefer.
As you watch the promotional banners on the Winstler Casino homepage scroll past, you'll notice that the casino promises an "industry-leading" welcome package. While only a fool would deny that the amount of bonus cash available to new players at Winstler Casino is enormous, it's capped at a lower level than that of Spin Time. That serves as a timely reminder that casinos are sometimes guilty of hyperbole – and perhaps Curacao-based casinos even more so.
Jokersino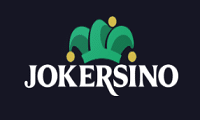 Jokersino beckons to the global legion of Batman enthusiasts with a homepage that features a character strikingly reminiscent of Joaquin Phoenix's portrayal of the Joker. This bold design choice, while eye-catching, might one day draw the gaze of DC Comics' legal team. Yet, for now, it sets Jokersino apart with a visual punch unmatched by its counterparts within the Spin Time sister sites family. The casino's use of such a notorious figure in pop culture gives it a unique edge, one that could either be its greatest draw or a future legal hurdle.
The welcome bonus at Jokersino, presented in Canadian dollars, hints at the site's North American ambitions, clearly drawing a line between this casino and the other casinos in the family that have a UK-focused approach. This is consistent with the operator's lack of a UKGC license, a detail we reiterate for its significance to potential players. Jokersino, in its essence, appears to be a rebranded twin of Gxmble, tailored for a different demographic. This strategy suggests a broader plan where each Spin Time sister site is crafted to appeal to a distinct regional audience, with Jokersino casting its lot with the North American market.
Seven Casino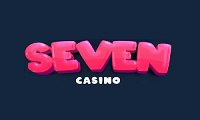 Seven Casino stands out among the Spin Time sister sites, not for a unique theme or a distinctive gaming experience, but because it has invested heavily in marketing and promotional efforts. This financial backing has elevated its presence in the online casino world, despite it sharing the same lack of UK licensing as its counterparts. While Jokersino may capture the imagination with its thematic flair, Seven Casino's visibility is bolstered by a substantial monetary push. It's managed to break into markets that the other casinos on this network are yet to reach.
The interesting thing about Seven Casino and its comparative success is that it's managed to become the network's most popular casino despite a total lack of a thematic identity. The site's logo, featuring a prominent pink "SEVEN," does catch the eye, yet the homepage itself lacks the visual delights seen in other Spin Time sister sites. However, what it might miss in initial visual appeal, it compensates for with an extravagant welcome bonus that could reach up to £7500 for those willing to fully commit. This, coupled with what looks like a more extensive array of game providers, ensures that Seven Casino holds its own in a competitive market.
Spin Time Review 2023
Spin Time, with its hypnotic rotating logo, comes across as being a tad quirkier than the other casinos under this operator's banner. It has a hint of a circus theme, as illustrated by the top hat-wearing ringmaster in the background of the casino's homepage. The most notable thing about the homepage is the massive size of the welcome promotion that it touts, which we'll get into in a moment. While the name "Spin Time" suggests that this should be a casino that deals mostly in online slots – which it does – there's also a sports betting category at Spin Time, so there's more to the site than meets the eye. Let's find out exactly how much more we're talking about by reviewing it.
Spin Time Welcome Promotions
We've already mentioned the welcome promotion in our introduction to this review, but let's get into the specifics. The amount of bonus cash potentially on the table for new arrivals at this casino is an almost unbelievable £12,250, although we note that the amount is listed in Euros. That's another reminder, lest you need one, that Spin Time isn't supposed to be for UK-based players – but it accepts them anyway. As you might expect from a bonus of such size, the promotion is broken down across numerous deposits.
There are deposit boosts attached to the first five deposits a newcomer makes at Spin Time, starting with a comparatively small 250% boost up to £250 on deposit one. That's followed by a much bigger 150% boost up to £2500 on deposit two, and then a 50% boost up to £4500 on deposit three. Fourth deposits are boosted by 100% up to £2000, and the offer is rounded out by a 100% boost up to £3000 on deposit five. For every deposit and every boost, there's an x30 wagering requirement in play. That's competitive, and better than you'll find at plenty of UKGC-registered casinos.
Ongoing Promotions
Not for the first time while reviewing a casino on this particular operator's platform, we're a little bit confused about the situation with regard to ongoing promotions. There's a reference to a cashback offer for VIP players on the Spin Time homepage, but no further information about this promotion appears anywhere else on the website. Instead, players can avail themselves of three deposit boosts every week – a 100% boost up to £500 on Mondays, 125% up to £500 on Wednesdays, and 200% up to £500 on Fridays. These bonuses are stickier than the welcome promotion, though – instead of an x30 wagering requirement, they come with an x45 wagering requirement, making the prospect of withdrawing any real cash from the bonuses much more remote.
Spin Time Pros and Cons
Pros: The pros at Spin Time obviously start with the welcome promotion. It's one of the biggest we've ever seen at any casino during our time reviewing them, and the wagering requirements attached to the promotion are fair. There's a real chance of landing big money as a new player here so long as we can trust the casino to deliver the promotion as advertised. You can never be totally sure of that with a Curacao-based casino.
Cons: We're concerned about the lack of transparency regarding the casino's deposit and withdrawal processes, and we're confused about the passing mention of a VIP reward scheme without any confirmation of what the scheme involves. Moreover, the fact that the casino doesn't list any of its slots and games on its homepage – or anywhere else that can be accessed without logging in – is decidedly odd.
Top Games at Spin Time
Spin Time adopts a rather unconventional approach by not flaunting its casino games on the homepage, a stark contrast to the norm where online casinos eagerly showcase their top games. Instead, Spin Time dedicates this prime digital real estate to highlighting its array of promotions and collaborations with renowned game providers. A glance at the casino's side menu reveals its hierarchy of offerings, with slots taking the lead, followed by the buzz of live casino action, and rounding off with sports betting—a feature that sets it apart, as it's not a universal offering across this platform.
As for the gaming selection, Spin Time keeps it under wraps until you commit to joining their community. Without an account, you're met with a barrier that blocks access to the menu detailing their gaming suite. This secretive strategy is certainly unusual and may deter the casually curious. However, for those who take the plunge, Spin Time promises an extensive catalogue from most of the industry's gaming giants. If the casino's boasts about its vast game count hold true, the variety should keep any iGaming enthusiast thoroughly entertained.
Withdrawal Processing and Support
Spin Time's approach to financial transparency might leave something to be desired, particularly for those who are used to the clear-cut policies of UKGC-regulated casinos. While a perusal of the terms and conditions sheds light on the acceptance of various payment methods, including e-wallets like Neteller and Skrill, as well as debit and credit cards, not to mention cryptocurrencies, the specifics regarding the timing of withdrawals remain elusive, with only a vague reference to "a few business days." The option to use credit cards stands out, as this is a practice totally prohibited by UKGC casinos to promote responsible gambling.
On top of the above, the conspicuous absence of PayPal might raise eyebrows among patrons who favour this method for its widespread acceptance and security assurances. The lack of a clear commitment to swift withdrawal processing could also deter those who want quick access to their funds. These elements, when considered together, introduce a degree of unpredictability and potential risk that players must consider before diving into the Spin Time experience.
Customer Support and Licensing
Spin Time's commitment to customer care is evident through its round-the-clock live chat service, ensuring that players have access to immediate support whenever needed. The addition of email support, with dedicated addresses for general inquiries ([email protected]) and specific complaints ([email protected]), further enhances the support framework. However, the true measure of this service lies in the responsiveness and quality of the support team's assistance, which are critical barometers of the casino's dedication to its patrons' contentment. Unfortunately, there's no available information to gauge these aspects.
Holding a Curacao gaming license, master licence 5536/JAZ, Spin Time operates under a regulatory regime that's often perceived as less rigorous than those of the UKGC or MGA. While the presence of a license is a basic requirement for any gaming platform, the prestige and assurance that come with accreditation from a more esteemed authority could significantly boost Spin Time's appeal and trustworthiness. Such an upgrade in licensing would not only broaden its appeal to a wider audience but also provide an added level of security and responsibility, addressing some of the apprehensions that players might have about engaging with the platform financially and in gameplay.
Spin Time – The Verdict
We all love a mystery, but Spin Time might come with a few too many mysteries for the liking of some players. The lack of any detail regarding how withdrawals are processed, how the VIP scheme works or even what's in the casinos iGaming portfolio is likely to be off-putting for plenty of players who might otherwise have considered getting involved with the casino. On the other time, Spin Time's massive welcome promotion is an enormous lure, and might counterbalance the negatives in the eyes of those who are happy to take the risks that come with playing at a non-UKGC casino.