JeffBet
PushBet sister sites include Mobile Wins, Monster Casino, 21Bets, Top Slot Site, Wombat Casino, GatoBet, Dazzle Casino, Vegas Paradise and many more.
JeffBet (jeffbet.com) is operated by Progressplay Limited of Kolonakiou 26, Office 18, Agios Athanasios, Limassol 4103, Cyprus.
Sites like JeffBet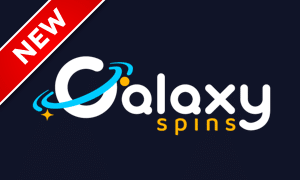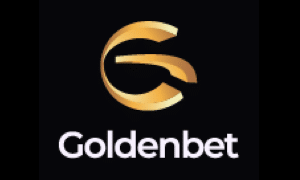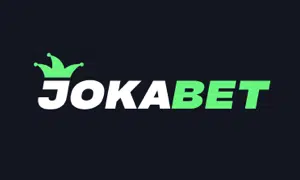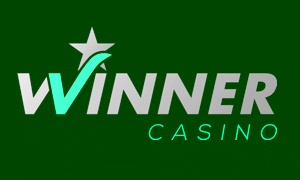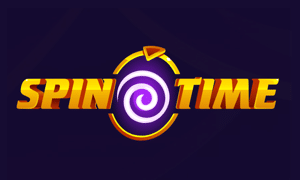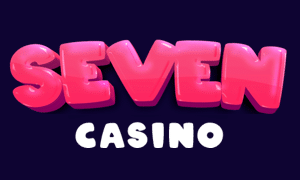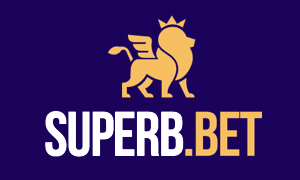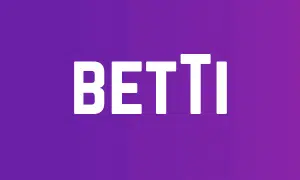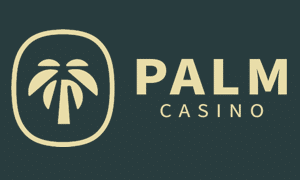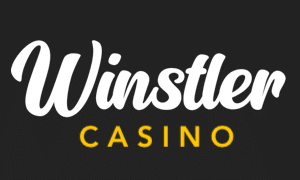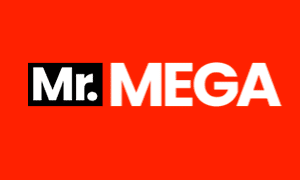 JeffBet Sister Sites
If you know your onions when it comes to casinos and betting sites, you'll know that there are plenty of JeffBet sister sites to choose from. You'll also know that a lot of those JeffBet sister sites deal with sports betting, which is where JeffBet's niche is supposed to be. That makes life harder for JeffBet in terms of getting noticed, but it also means there are plenty of great options if you want to carry on betting on sports at the JeffBet sister sites. We've picked out a few of them for you below, but if you want to see literally all of them, go to our dedicated ProgressPlay Limited page.
BetMorph
While we could go for the usual suspects in this highlight list of JeffBet sister sites, we want to shine a light on a couple of the newer sports betting sites on the massive ProgressPlay Limited platform. JeffBet itself is one of the network's newest sites, and if it's ProgressPlay's new style that attracts you, you might find BetMorph to your liking. While we regret to say that BetMorph has nothing to do with Tony Hart's old plasticine pal Morph, it's a colourful and easy-to-use iGaming and betting site that's fit for the modern age. In fact, you might notice more than a few similarities between BetMorph and JeffBet. BetMorph can be a little stingy when it comes to promotions, but it shares JeffBet's enthusiasm for football betting, and has a large casino attached to it. BetMorph is beginning to find its feet in the market after first launching in 2021 and might become a bigger player on the platform in years to come.
PushBet
Continuing with the theme of newer JeffBet sister sites, PushBet launched in 2020. That was, as we all know, an absolutely terrible year to launch a new sports betting website, as nearly every competitive sport in the world was cancelled for almost the entire duration of the year. Somehow, PushBet managed to survive, and now offers odds on almost every major world sport with the curious exception of horse racing. You'll be hard-pressed to find sports betting on the agenda at any of the JeffBet sister sites, as they weren't all built with a UK audience in mind. PushBet was made with one of the older ProgressPlay Limited iGaming site templates, which means it isn't the easiest of websites on the eye. That doesn't take anything away from its core offering, though – there's just as much to bet on and play with here as there is at any of the other sites on the platform.
Monster Casino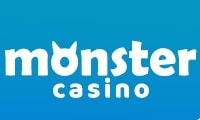 We're including Monster Casino not because it's a dedicated sports betting site, but because it's arguably the most "complete" iGaming site on the entire ProgressPlay Limited network. It's also the best-known of any of the JeffBet sister sites, which is no small achievement when you consider that Monster Casino didn't exist before 2021. A lot of money was spent on promoting Monster Casino when it launched, and we'd wager that quite a lot was spent on its design, too. It has a bespoke look that sets it apart from the network's other betting sites – a factor that makes it the flagship of the JeffBet sister sites in the eyes of plenty of players. You'll find the sports betting section of Monster Casino under the "betting" tab among the menu options, but the bread and butter of Monster Casino is its enormous collection of roughly three thousand online slots and traditional casino games. It's the jewel in the ProgressPlay crown.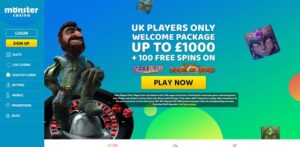 21Bets Casino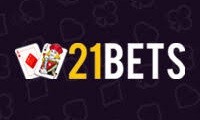 We know that if you're looking for JeffBet sister sites, the likely reason is that you want to find a new sports betting site that isn't a million miles removed from JeffBet itself. That being said, we want to give you a taste of what exists in the wider ProgressPlay Limited range. While the majority of the sites on this operator's network include a sportsbook, not all of them do. Some of them are traditional casinos, and themes for casino sites don't come much more traditional than a "21" motif and its association with blackjack. You can certainly play blackjack and plenty of other card games to your heart's content at 21Bets Casino, which is often known simply as "21Bets," but you'll also find thousands of slots to play with, too. Yes, the selection of slots at this casino is the same as the selection of slots at Monster Casino, but that's true of pretty much all the JeffBet sister sites – they're all fed from the same portfolio.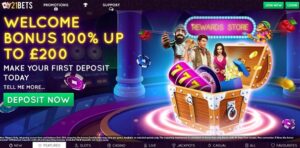 Winston Bet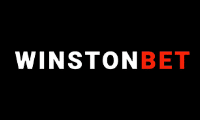 Winston Bet is another graduate from the 2020 school of JeffBet sister sites. It's also one of the noisiest casinos on the operator's platform, having undertaken an extensive promotional campaign throughout 2022 in an attempt to break into the market. In form and function, Winston Bet looks a lot like PushBet, having been made with the same template. There are a couple of dozen JeffBet sister sites that look like this, and very little to choose between them. They have the same loyalty rewards programs, broadly similar promotions, and offer near-identical odds. There are two ways to look at that. One way – the more pessimistic way – would be to say that there's no point flitting between the JeffBet sister sites because they all offer the same experience. The other, more optimistic way would be to say that if you like any of the individual ProgressPlay sports betting sites, you're almost certain to like the rest of them, too.
Can JeffBet Be Trusted?

★★★★★
JeffBet is a 3 Star trusted casino.
1. UKGC License

JeffBet holds UK Gambling Commission licence no. 39335 through ProgressPlay Limited.

2. UKGC Fines

A regulatory review that concluded in May 2022 found that ProgressPlay had weaknesses in its anti-money laundering and player protection policies. Rather than facing a formal penalty, ProgressPlay paid a settlement of £175,718.

3. Customer Service

JeffBet offers live chat customer support plus a contact form on its website.

4. Trustpilot Score

After over 70 reviews, JeffBet has a poor Trustpilot rating of 1.8 out of 5.0.

5. Company Location

ProgressPlay is based in Cyprus. It holds a UKGC licence, and so it's considered trustworthy.

6. Visible T&C's

All key terms and conditions are listed with promotions at JeffBet.

7. Social Media Presence

JeffBet has official Facebook and Twitter accounts, but has never posted on each of them.

8. Number of Sister Sites

ProgressPlay Limited operates more than one hundred JeffBet sister sites.

9. Games portfolio

While JeffBet should be assessed as a sports betting site, it also has several hundred slots.

10. Gamstop links

The GamStop logo and link are among the many in the footer of the JeffBet website.

Overall SCORE >

★★★

★★ – 3/5 Stars
JeffBet Review 2023
JeffBet is a sports betting platform that has been doing its absolute best to make waves in the online betting industry since launching in 2022. It's already attracting reviews on Trustpilot, which is no small feat for such a relatively new site. With a focus on providing a comprehensive sportsbook and a user-friendly interface, JeffBet is trying to carve out a niche for itself among sports betting enthusiasts. This review will tell you everything you need to know about JeffBet, from its welcome promotions and other offers to its pros and cons, top games, withdrawal processing, customer service, and licensing.
JeffBet Welcome Promotions
One of the first things that new players will notice about JeffBet is its straightforward welcome offer. Upon signing up and placing a £10 bet on any sporting event with odds of 1.5 or higher, new players are eligible to claim a free £30 bet. This welcome promotion is a simple and effective way to kickstart your betting journey with JeffBet, giving you a chance to explore the platform and potentially score some winnings without having to risk too much of your own money. Any winnings from this promotion have to be wagered x1 before they can be withdrawn.
While we're focusing on the sports betting aspects of JeffBet in this review because they're the whole point of the site, JeffBet also offers a small no-deposit bonus to anyone who wants to play casino games at the site. At present, it's twenty free spins on Barcrest's Rainbow Riches. The maximum conversion is £500, and there's no wagering requirement attached.
Other Promotions
JeffBet doesn't stop at the welcome offer. The site provides a variety of promotions tailored specifically for sports bettors. One of these is the opportunity to receive a free bet every Monday. To qualify, players need to have placed a bet during the previous seven days. This recurring promotion gives players something to look forward to at the start of each week and comes with similar terms and conditions to the sports betting welcome promotion.
In addition to the Monday free bet, JeffBet also offers an ongoing cashback offer on tennis bets. This promotion adds a layer of security to your wagers on tennis matches, allowing you to get a portion of your stake back if your bet doesn't win. Similar promotions are available for other sports. These promotions, coupled with the platform's comprehensive sportsbook, make JeffBet an attractive option for sports betting fans – but there are also plenty of additional promotions to hand if you want to bet on casino games instead. Players are advised to check the promotions page of JeffBet regularly, as the bonuses there are frequently chopped and changed.
Pros and Cons of JeffBet
Pros:
Like any sports betting platform, JeffBet has its strengths and weaknesses. On the positive side, it offers a comprehensive sportsbook that covers a wide range of sports. Whether you're a fan of football, tennis, basketball, or cricket, you'll find plenty of betting options on JeffBet. The platform is also user-friendly, making it easy for both new and experienced bettors to navigate and place their bets.
Cons:
On the downside, JeffBet doesn't offer any coverage of cover horse racing, which might be a drawback for some players. Additionally, the withdrawal process can be lengthy due to the site's policy of implementing a 24-hour hold on withdrawal requests for verification. This means that players might have to wait longer than they would like to access their winnings.
Top Games at JeffBet
While JeffBet is primarily a sports betting site, it also offers a selection of casino games. However – and at the risk of sounding a little like a broken record – the main attraction is undoubtedly the sportsbook. Football is the star of the show, with even minor matches receiving comprehensive coverage. This ensures that football fans have a wide range of betting options at their disposal. Other sports like tennis, basketball, and cricket also feature prominently, offering bettors a wide range of options to choose from. There's even the option to bet on esports like Counter-Strike, which only serves to make the omission of horse racing all the more puzzling. There's even a sentence or two on the JeffBet homepage which suggests horse racing is available, but we've looked high and low, and we can't find it.
Withdrawal Processing and Support
When it comes to withdrawals, JeffBet offers a variety of methods, including UK-registered debit cards and e-wallets like Skrill, Payz, PayPal, and Neteller. However, the site insists on a 24-hour pending period for all withdrawal requests, even when players have fully passed verification checks. This is likely to be a source of frustration for players who want to access their winnings quickly.
After the pending period, the withdrawal is processed, but the time it takes for the funds to reach the player's account depends on the chosen payment method. E-wallet withdrawals are usually processed within 24 hours, while card withdrawals can take up to 5 business days. This is something that potential players should keep in mind when choosing their preferred withdrawal method. A full week for a debit card withdrawal has to be considered slow by modern standards.
Customer Services & Licensing
JeffBet operates under a UK Gambling Commission license (no. 39335), ensuring a safe and fair betting environment. This is a testament to the platform's commitment to upholding the highest standards of fairness and security in the online betting industry. However, the operator's licence with the regulator isn't spotless. A review in 2022 uncovered issues that necessitated ProgressPlay paying a settlement fee. Further details about this can be found above.
The customer service team at JeffBet is available 24/7 and can be reached via live chat or email. This ensures that players can get assistance whenever they need it, regardless of the time of day. The support team is known for their prompt and helpful responses, ensuring that any issues are resolved quickly and efficiently. Rather than offering a specific email address, JeffBet deals with email queries via a contact form on its "Contact Us" page.
JeffBet – The Verdict
JeffBet is a solid choice for sports betting enthusiasts. While it may not stand out in a crowded market, it offers a comprehensive sportsbook, generous promotions, and a user-friendly platform. The lack of horse racing coverage and the lengthy withdrawal process are areas for improvement. However, the overall quality of the platform makes it just as reliable a choice as anything you're likely to find among the JeffBet sister sites. Considering the standing of some of those sites, that isn't a statement we make lightly.
What are players saying about JeffBet?
Here are our condensed / readers digest summaries of recent player reviews of JeffBet.
22-Jun-2023 by Lisa:
JeffBet is run by the worst company I've ever dealt with. No care for customers at all; it's all just money to them. Live chat is awful, and funds are withheld for no reason. I've made a complaint to the UKGC.– source: Trustpilot
31-May-2023 by Oli:
Avoid JeffBet. It took deposits from me happily but asked me for verification as soon as I tried to withdraw. Tha should be asked for on registration. I gave them everything they asked for, and I'm still waiting for my money weeks later. I'm going to have to go through small claims court. All the JeffBet sister sites are the same; avoid them all.– source: Trustpilot
21-May-2023 by Sarah:
JeffBet tried to steal from me. I accepted a few free bets (the terms of which are confusing), and everything went well for a few months. Then, out of nowhere, they cancelled one of my withdrawals to "re-settle" a winning bet. The agents I spoke to about it were dishonest. I had to make a complaint to ecOGRA before the withdrawal was eventually permitted. I'd never have got my money without it. – source: Trustpilot
21-May-2023 by Blue:
Even a single star is too much for this shady site. It's impossible to get funds out of them. They reject all ID documents with no reason given. It's like a website from twenty years ago; it's that bad. – source: Trustpilot
19-May-2023 by Tom:
I've had fun playing at JeffBet. It's got a strong slots selection and some decent roulette games. My first withdrawal came pretty quick, and the welcome bonus is better than I've seen elsewhere. I'm satisfied, and I'll keep playing here. – source: Trustpilot
18-May-2023 by James:
The selection of progressive slots at JeffBet is amazing. Mega Moolah is the best of them; I've had some good wins from it. You'll get your withdrawals fast so long as your account is verified. Good customer service, too. – source: Trustpilot
11-May-2023 by Maria:
Avoid JeffBet at all costs. It's a shocking betting site. I've spent a fortune and won nothing from it; it doesn't offer any fair play. It just takes from you. – source: Trustpilot
06-May-2023 by Mark:
If Trustpilot allowed it, I'd give JeffBet zero stars. It's a useless casino with a useless support team. If you deposit via your phone, you're charged 15%. There's a 1% charge on withdrawals, too. Any bonuses are forfeit when you withdraw as well, which isn't made clear. There are so many better sites out there. – source: Trustpilot
06-May-2023 by Sean:
JeffBet owes me £470, and all I get out of them is requests for the same information. They've rejected the last three documents I've sent even though it matches what they want perfectly. A total scam site. – source: Trustpilot
01-May-2023 by Sarah:
Don't bother playing here. You don't get the free spins you're supposed to get when you sign up, and customer services say there's nothing they can do about it. That's false advertising, and it goes against trading standards. I lost a couple of hours of my life on JeffBet – don't waste yours. – source: Trustpilot