Kitty Bingo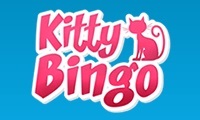 Kitty Bingo sister sites include Aspers, Lucky Pants Bingo, Lucky VIP, Magical Vegas, Regal Wins, and Spin and Win.
Kitty Bingo (kittybingo.com) is operated by Daub Alderney Limited, Turing House, Gibauderie, St Peter Port, GY1 1XN.
Sites like Kitty Bingo







Kitty Bingo Sister Sites 2022
Regal Wins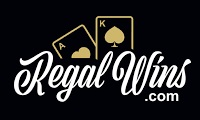 Regal Wins is a casino site that aims to give you the royal treatment, but goes about it in an understated way. Despite the name, you shouldn't come to Regal Wins expecting to see an opulent, gaudy casino. It's minimalist, two-toned, and slightly retro when it comes to presentation. Presentation isn't everything, though. This casino, which has been online since 2017, has plenty going on under the hood. That includes a generous deposit-match welcome offer for new players.
While Kitty Bingo is a bingo site (the clue's in the name), not every Kitty Bingo sister site focuses on bingo or even includes bingo in its proposition. Regal Wins is a different kind of casino for a different kind of customer, and uses online slots as a centrepiece. It holds two licenses, is perfectly optimised for mobile phones, and offers a loyalty reward scheme that sees players accrue points as they play. Regal Wins won't dazzle you, but don't judge this book by its cover.
Lucky VIP
Daub Alderney Limited must have liked the template they used to create Regal Wins, because they used it again to create Lucky VIP. Aside from a change of logo and a change of background colour from blue to black, Lucky VIP and Regal Wins are, in essence, the same casino website. They market themselves slightly differently – Lucky VIP claims to be the UK's top cashback casino, for example, but they're made from the same ingredients. That means they also take the same minimalist approach to presentation.
What's really great at Lucky VIP is its advanced search filter, where players can filter casino games by name, RTP, pay lines, and some other factors. If a player knows exactly what they're looking for but not the name of the specific game they want to play, this is the tool that will find it for them. As for the VIP treatment – that's best represented by the welcome offer, which could be worth up to £555 in bonus funds.
Spin And Win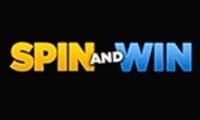 If you were to visit these Kitty Bingo sister sites in order, you'd definitely notice a theme developing by the time you arrived at Spin and Win. It's another use of the same template, and this time the all-white background makes it feel even more minimalist than its siblings. It's a great choice of name, though. "Spin and Win" is a mission statement for anybody who loves playing online slots.
Spin and Win makes a feature out of how much money its players win on a daily basis. Scroll down the homepage and you'll find the total about two-thirds of the way toward the bottom. The figure was just under £200,000 when we looked at it, but it could be significantly higher or lower than that on any given day. Spin and Win has been in business for more than 8 years and, through its parent company's affiliation with multiple providers, boasts a large number of instant-play titles, new and classic slots, and live dealer games on its website. 
Magical Vegas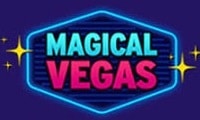 Since the time Magical Vegas was launched, the casino site has paid out more than two hundred million pounds to winning customers. We know that because the site makes a point of telling us on its banner graphic right at the top of the homepage. It uses the same space to tell us that the welcome offer could be worth up to £300 in bonus funds to us, which is actually a touch low compared to some of the other Kitty Bingo sister sites. That just goes to show that there are small differences between the sites even though they look virtually identical.
The Vegas theme is as tried and trusted as it's possible for anything to be in the world of online casinos, and it doesn't take much effort to establish it. All you need is a touch of neon and some bright lights, and Magical Vegas uses both in its design. Fundamentally, though, you're playing with the same games and promotions that you'll find ar Regal Wins, Lucky Vegas, and Spin and Win – albeit with a less lucrative welcome offer.
Aspers
This is the most unusual of all the Daub Alderney Limited casinos and Kitty Bingo sister sites. Aspers is a casino that exists in the real world. The brick-and-mortar version of Aspers is in scenic Stratford. The digital version, however, is operated by Daub Alderney by agreement with the owners of the "real" casino. It's an agreement that works, because it's one of the casino network company's busiest sites. Aspers frequently pays out more than half a million pounds on a daily basis.
Appearance-wise, Aspers really isn't all that different from the other Daub Alderney casinos, but it does have a different focus. More feature space is given to roulette and classic table games than slots, although if you look toward the top of the homepage you'll find a dedicated category for slots by Novomatic. This is the classiest of the Daub Alderney casino joints, and might be your best bet if you're looking for a well-rounded casino experience.
Luckypants Bingo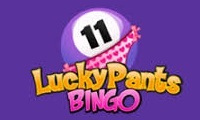 Is Lucky Pants Bingo truly a bingo site, or is it a casino with bingo games attached to it? Well, let's put it this way. The first games listed on the casino homepage are slots, and the first promotional banner you'll see is connected to slots, too. Lucky Pants might have been a bingo site in the past, but it's branched out into other forms of casino entertainment so much that bingo has almost become an afterthought. That's one of the consequences of using the familiar Daub Alderney design template.
You'll have to find your way to the bingo tab on the header if that's what you've come for, and even then you'll have to scroll past a daily scratch and win offer to find it. Eventually, you'll see the full selection of daily and weekly rooms, prizes, and bingo variants. In terms of Kitty Bingo sister sites it's the closest match, but most players would probably put it below Kitty Bingo when it comes to content.
Can Kitty Bingo be trusted?

★★★★★
Kitty Bingo is a 4 Star trusted casino, here's why:-
1. Number of sister sites

GOOD – Kitty Bingo is one of seven active online casinos under the Daub Alderney Limited umbrella. 

2. Age of Site

GOOD – Kitty Bingo came online in 2012, so as of 2022 it's been in business for a full decade.

3. Clarity of images

GOOD – It won't win any awards for design, but Kitty Bingo's efficient, minimalist layout is good for fast loading. It looks fine.

4. UKGC licence

YES – Through Daub Alderney Limited, Kitty Bingo is covered by UK Gambling Commission licence number 39022. 

5. MGA or GIB licence

NO – But the site is covered by a license from the Alderney Gambling Control Commission, which is roughly equivalent to the Gibraltar license. 

6. Curacao licence

NO – The casino hasn't applied for a license in Curacao. Because of the known issues with Curacao-based casinos, that's a good thing. 

7. TrustPilot page and score

POOR – After over 200 reviews on TrustPilot, Kitty Bingo is scored at 2.3 out of 5. 

8. Responsible Gaming logos

YES – The logos of GamStop and Be Gamble Aware are included at the bottom of each page. 

9. Player Feedback

MIXED – 38% of people who review Kitty Bingo on TrustPilot say that it's an excellent site. 48% say it's bad. See more information below. 

10. Wikipedia Page

NO – There isn't a Wikipedia article about Kitty Bingo.

Overall SCORE >

★★★★

★ – 4/5 Stars
Kitty Bingo is trusted, but misses out on a five-star rating because of player feedback.
What are players saying about Kitty Bingo?
Here are our condensed / reader's digest summaries of recent player reviews of Kitty Bingo.
07-Jan-2022 by Paul:
Don't even bother topping up your account. They scammed me and won't give me my deposit back. – source: TrustPilot
23-Dec-2021 by Cornishboy:
This was a good site to play on once, but not anymore. You will not win anything here, period. The site is rigged. – source: TrustPilot
08-Dec-2021 by Hayley:
I only joined because of the welcome offer and deposited £10 like it said, but I never got my free spins or bingo bonus. I input the voucher code but it didn't work. – source: TrustPilot
26-Nov-2021 by Miss Henderson:
The site is always down. I've got money in my account but I can't get to it because the site has been down for two days. – source: TrustPilot
17-Nov-2021 by Linda:
I got buffering issues within five minutes of registering, but the site kept taking my money. Customer support told me to log out and back in again but then it wouldn't load at all. Waste of time. – source: TrustPilot

30-Jan-2021 by Mark:
My experience with this casino was terrible. They will not pay out my winnings and keep asking for my identification for which I have provided all the documents. – source: TrustPilot
13-Jan-2021 by Antonio:
They advertised a bonus which does not specify any kind of amount on deposit, the same day I deposited a small amount and tried to claim but they said the offer has expired. – source: TrustPilot
06-Jan-2021 by Ben:
Withdrawal is impossible in this casino. They asked for verification and I sent them the documents 3 times but they never confirm it and keep asking for more. – source: TrustPilot
09-Dec-2020 by Jerome:
Kitty Bingo is a great casino. The hosts of the games are great and the odds are high, making it fun for players. I have won a lot on this casino in a short period of time. – source: TrustPilot
25-Nov-2020 by David:
The layout of the website is terrible. The navigation is very hard and the loading time is very long. I waited 10 mins just for the website to crash. – source: TrustPilot
18-Feb-2020 by Jason:
Playing in this casino is one of the worst decisions I have made in my life. They took all my deposits and I never won anything big after that mistake of mine. – source: WhichBingo
13-Jan-2020 by Susan:
I started playing on this casino a month ago and never had any issues. The staff are helpful and the games are fun to play. The payouts are high, also the verification takes only a few hours. – source: WhichBingo
26-Jan-2019 by Carol:
Game selection is very poor and some of them are available only to the VIP players. I did not enjoy playing on this website because of the boring games that they're providing to online players. – source: AskGamblers
03-Sept-2018 by Brad:
This is a very pleasant casino as the customer support is always available for their player and the bonuses are good. I joined this casino a week ago and I'll continue to play for further review. – source: AskGamblers
20-Aug-2018 by Robin:
This website is very good. The games are well optimised and the payouts are fast. The only issue I have is the low amount of payouts. – source: AskGamblers
Kitty Bingo Review 2022
Kittens: what can't they sell us? They've been used as a marketing tool thousands of times, and it always seems to work. There are slots based around cats, and they're among the most popular slots in the world. Daub Alderney Limited must have noticed that trend and wondered whether it would work for an entire bingo and slots site. It looks like it did, because Kitty Bingo was launched in 2012 and is still going strong ten years later. Here's the lowdown on what to expect from the site here and now.
New Player Welcome Offers
The welcome offer isn't a great one at Kitty Bingo. The only promotion specifically aimed at new players is a £25 bingo bonus in return for making your first £5 bet. The promotion has to be claimed by entering the code "KITTY" in the bingo lobby, and the funds are subject to an x3 wagering requirement. You'll get far warmer welcomes elsewhere, but the flip side is that Kitty Bingo is stuffed to the brim with other promotions and incentives. 
Monthly Promotions
There's a fine balance between having enough promotions to keep players entertained, and having so many that knowing which ones apply to you becomes difficult. Kitty Bingo is dangerously close to falling into the latter category. Visit the promotions page and you'll see no fewer than fifteen active promotions. That's fantastic if you can make them all work for you, but it means you're going to have to sit down and read through them for a while before you know whether you're eligible. 
Some of the promotions at Kitty Bingo are seasonal, and some apply only to specific slots or games. The more substantial ones are:-
Bargain Box Bingo: Play bingo games for just 1p and win up to £250. 
£2m Kitty 90: This is a special "Bingo 90" room that's linked to an enormous £2m prize pot. 
Loyalty Points: This is the Kitty Bingo version of having a loyalty reward program. When a player makes bets and plays games at Kitty Bingo, they rack up site-specific "points." These points can be traded in for free spins, cashback, bonus funds, and other prizes. In most cases, an x20 wagering requirement comes with any spins or bonus funds acquired this way. 
Pros and Cons
We'll take the positives first. Kitty Bingo uses in-house software to create a unique collection of games for the casino. Players are likely to find titles they can't find anywhere else at Kitty Bingo. The wagering requirements for the welcome bonus are low, making it easy for players to cash the bonus winnings. The site claims to process 80% of all withdrawals within ten minutes.
Now let's look at the other side of the card. Being a bingo site, Kitty Bingo ought to have a wider variety of bingo games on the site. There's a lack of payment methods, with e-wallets excluded from the running. In that respect, the site is a little behind the times. We also think the promotions section could be tidied up a little, but perhaps that's nitpicking.
Featured Slots and Casino Games
Going off what gets the most prominent placement on the Kitty Bingo homepage, players at the casino have a taste for classic slots. Bonanza – the first Megaways slot to "make it big," is one of the top attractions at the casino, and the adventure-themed Gonzo's Quest isn't far behind it. 
Pride of place goes to Magic of the Nile, which was Kitty Bingo's top pick when we wrote this review. It's an Egyptian-themed slot with an elaborate set of bonus features, including gem symbols that conjure scarabs and "charge up" the obelisks on either side of the reels. When the obelisks are charged, they'll award additional wilds, multiplier wilds, or even extra reels to change the face of the game. 
The most popular bingo game at Kitty Bingo is Emoji Bingo, which swaps all the numbers out for emojis and gives the classic game a younger feel. "Deal or No Deal" bingo also been a big hit with players. 
Players wanting something other than bingo and slots will be pleased to know that there are scratch and win, Slingo, and live dealer games also on offer at Kitty Bingo.
Deposits and Withdrawal Methods
Kitty Bingo's banking page is well laid out and contains all the information you could hope for. It confirms that the casino's approved banking methods are Mastercard, Visa, PaySafe cards, and PayPal. It's not a great range, but with 80% of withdrawals allegedly processed within ten minutes of an initial request, it seems Kitty Bingo focuses more on efficiency than trying to please everybody. 
Customer Support and Licensing
Customer support would be one of Kitty Bingo's strengths if they expanded it a little. They're available by telephone or live chat from 7am to 10:30pm every day, with email support available 24/7. It would be nice if live chat was also available 24/7, but we can't have everything. 
Kitty Bingo's activities are covered by the licenses held with the UK Gambling Commission and the Alderney Gambling Control Commission by Daub Alderney Limited. 
Verdict
Kitty Bingo is a customer-friendly casino site. It has plenty of bingo options, some unique and exclusive games, and favourable withdrawal terms so long as you use a method they approve of. It could improve by expanding the availability of customer support around the clock, accepting more payment methods, and focusing on quality rather than quantity with promotions. 
Kitty Bingo's Cat Blog
Kitty Bingo is part of the Daub Alderney Limited casino network company, was launched in 2012, and offers a huge range of bingo and casino games. Kitty Bingo can be described as a site that provides a high-quality gaming experience, and one that uses innovative providers to supply  its wide selection of games. The site contains a blog section that can be accessed at the bottom of the site alongside the 'Affiliates' and 'About' sections. This blog features regular article posts that include the likes of slot reviews, bingo facts, and other cat-related content, such as their well-read article "What Cats Represent in Different Cultures Around the World". This slightly off-topic content is fun and fresh, and with lots of cat-related articles they're catering to the audience they've hopefully attracted by using our furry friends as a selling point. The blog is focused on fun and general interest more than on casino topics, so it's perhaps intended to give players a reason to stay on the site while they're taking a break.
Daub Alderney Limited News
As of October 2019, Daub Alderney are now part of The Rank Group Plc. This massive company has been active in Britain since 1937 and specialises in gaming-based entertainment. They aim to become a £1b revenue company by 2023, and in order to do this, they are constantly transforming their business to meet customer expectations. They have both in-person and digital gaming facilities and are committed to safe and fair gambling. Daub Alderney Ltd specialise in providing software for gaming sites, and the two companies work together to give us Kitty Bingo.
That was the good news. Here comes the bad news. In September 2021, it was revealed that Daub Alderney was given a £5.85m fine after an investigation by the Gambling Commission revealed multiple failures in social responsibility and anti-money laundering requirements between January 2019 and March 2020. The social responsibility failings included a series of customers who were unfortunately neglected by the policies and procedures that should be in place to help avoid problem gambling. This led to a handful of customers losing large amounts of money in small periods of time. Daud Alderney also allowed multiple customers on separate accounts to deposit large sums of money without adequate evidence of the source for the funds, which fails to meet the standards for anti-money laundering processes. Gambling Commission Executive Director Helen Venn said that these failures occurred before The Rank Group took control of the business in October 2019, and improvements to the company have since been made.
Paying for Past Sins
It's probably a good job that RThe Rank Group stepped in when they did, because Daub Alderney has had issues with the regulator before. They were faced with a £7.1m fine in 2018 for the same thing, with very similar causes and consequnces. The first investigation into the business was launched in 2017, and the UK Gambling Commission found that the company had breached the rules for money laundering and failed to protect a number of vulnerable customers. With the second instance of this happening in 2021, Daub Alderney has been issued a formal warning, and these two fines make up a staggering almost £13m in penalties for neglecting regulations. Hopefully, under the Rank Group's management, Daub Alderney will not be facing any more fines. It's almost inevitable that gambling firms and companies accidentally allow the occasional player to slip through the cracks of the rules and regulations, but two instances of such high profile failings in five years doesn't reflect well on the company's previous management.
Kitty Bingo Sponsors and Advertising
In 2012, just after Kitty Bingo's launch, they became the new sponsors for "The Chase" – a popular UK game show hosted by Bradley Walsh. This presumably expensive promotion will have brought them a lot of attention, and would continue to do so if they were still sponsoring the show today. However, the deal came to an end, and Kitty Bingo seems to be taking a lower-profile approach to promotions since The Rank Group took control of its parent company. There is still a YouTube channel from 2012 online that features a handful of Kitty Bingo advertisements, including their 2012 TV advert. This video advert shows a kitty in a 'secret lair' environment as it walks over to a computer to see the Kitty Bingo website. On the computer, we're shown the site's promotional offers as well as a 'winner!' pop-up flashing onto the screen. The advert is rather strange and feels very outdated, perhaps not surprisingly considering it was created in 2012, but other than these videos published almost a decade ago there does not seem to be any sign of new marketing for the casino. Some new and more modern advertisements, or even a new sponsorship would be incredible for Kitty Bingo's reputation, so hopefully, in the future, we will see more of that.
Kitty Bingo on Social Media
There is an unverified Facebook page for this casino, which has 13k likes but has been inactive since January 2021. When it was previously active, it posted regular content such as monthly cash prize draws, daily rewards, and interactive posts for their fans to comment on. There is a Twitter account (@kitty_bingo) but it is private, so perhaps not a real account, and an unverified Instagram account with 190 followers (@kittybingoclub) that seems more like a cat fan page than a casino social media site. The social media presence for Kitty Bingo is quite lacklustre, especially over on Twitter and Instagram, and really does not provide much of what you would expect from a casino brand of this stature.