Slingo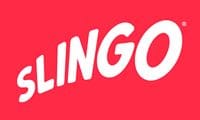 Slingo sister sites include PlayOJO, Spin Genie, Mega Casino, Slots Magic, Playmillion, and many more. 
Slingo (slingo.com) is operated by Skill On Net Limited, Anapafseos 1, Limassol, 3096, Cyprus.
Sites like Slingo







Slingo Sister Sites 2022
Spin Genie Casino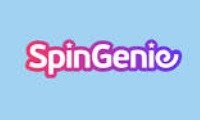 Spin Genie is one of the very best online slots websites in the entire Slingo sister sites range. That's not a statement we make lightly because there are more than fifty Slingo sister sites in the Skill on Net Limited casino family. Aside from PlayOJO, which is one of the biggest casino sites in the entire country, Spin Genie is the site you're most likely to have heard of. You can tell from the name that it focuses on online slots, but what you can't tell from the name is that Spin Genie has a long-standing promotion of more than 100 free spins as a welcome offer. There are almost three thousand games to play at Spin Genie – it may even have passed that mark by the time you go and check it out – so boredom isn't something that Spin Genie players ever have to worry about.
Mega Casino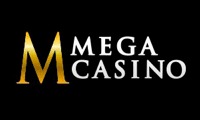 Mega Casino is a "paint by numbers" online casino that would be little better or worse than any of the other Slingo sister sites were it not for a clever change of colour scheme and a subtle shift in focus. The overwhelming majority of Skill on Net casinos – Slingo being an obvious exception – focus on online slots. Mega Casino is far more interested in showing you its collection of virtual and live casino games. There are over 150 of them in its collection, and there are options for every kind of player and every kind of experience level. The black and gold colour scheme gives Mega Casino an air of opulence, and while it might not be the most outstanding casino if its kind, it's certainly a place where you can be reasonably sure of being entertained. Look elsewhere if you're only interested in online slots, but give Mega Casino a look if table games are your jam.
Genting Casino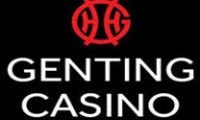 We imagine that most of you are familiar with Genting Casino. There are Genting Casinos in almost every major city in the UK and quite a few in large towns. It says a lot about Skill on Net's reputation as a casino network company that they've been entrusted with the official online version of Genting Casino, and it's one of the more unique Slingo sister sites. It can't quite replicate the full experience of attending a Genting Casino in person, but on the bright side, there's no entrance fee, and you don't have to wait in a queue. This is a "full experience" casino, so with the exception of bingo, you'll find every type of casino game here that you'd expect to find at a fully equipped online casino in the 2020s. Some of the bonuses and promotions available at the site can be redeemed at brick-and-mortar Genting Casinos if that idea appeals to you.
Lord Ping Casino
There are two types of people in the world; people who know that penguins are the cutest creatures in the animal kingdom, and people who are wrong! Lord Ping, the mascot of the Lord Pingo online casino and Slingo sister site, is an Emperor Penguin. He makes it very clear that he's an Emperor Penguin by wearing a top hat and tails at all times! This character-driven site is split into an online slots section and a live casino section and has an incredible three thousand casino games to choose from. We wouldn't normally expect a casino with a cartoonish theme to provide so much content, but the Skill on Net platform comes with a huge amount of games, and it feels like the entire range has been bestowed upon Lord Ping. You'll be spoiled for choice, and even if you somehow get bored of the games, you might stick around purely because there's a penguin to look at.
Playojo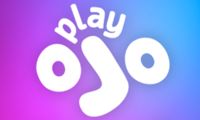 PlayOJO presents itself as the fairest casino in the UK, and it probably isn't far off the mark. This is easily the biggest casino in the family of Slingo sister sites and one of the biggest in the UK. The major USP of PlayOJO is that it doesn't impose wagering restrictions of any kind with any of its promotions. Free spins are genuinely free spins, and if you win anything from those free spins, the money is yours, and you can withdraw it instantly. Couple that with the stupendous range of more than three thousand casino and bingo games, and you have a phenomenal online casino on your hands. PlayOJO features very close to the top of the list of the best casinos in the business today, and if you're looking for a Slingo sister site run by the same casino network company, you won't find one better than this. It's not often that we give an online casino such a solid recommendation, but PlayOJO deserves it.
Masked Singer Games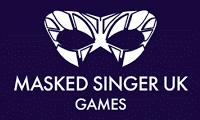 The joy of watching "The Masked Singer" on ITV is trying to work out who the famous face inside the ridiculous costume is based on nothing but the sound of their voice. That experience doesn't translate into Masked Singer Games because there aren't any famous faces associated with it, but all of the characters are there. Whether your favourite is Mushroom, Firework, Panda, or somebody else, you'll see plenty of them in the graphics of this well-presented casino, and you may see even more fireworks in the casino's promotional offers. None of the Slingo sister sites has more character than this one, and while there might be more than a little gimmickry about the way it's presented, it's still a fun place to come and spend some time. Just don't expect it to stay online for very long – the X Factor Games and Britain's Got Talent casino sites shut down as soon as the public lost interest in those shows, and this one won't be any different.
Queen Vegas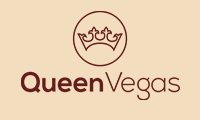 Elvis Presley is arguably the King of Las Vegas and always will be, so who's the Queen? If your answer to that question is Celine Dion or Britney Spears, you're apparently wrong. According to this Slingo sister site, the Queen of Vegas is somebody called Mary Chip. She's the mascot of the Queen Vegas casino site, even though she's nothing more than a casino chip wearing a crown. It's a strange concept, but then again, we've already established that Skill on Net Limited sometimes likes to use gimmicks in the presentation of its casinos. There are better-looking casinos in the range than this one, but Queen Vegas distinguishes itself by offering a structured VIP program for loyal players and the promise of a new and different promotion every day of the week and every week of the year.
Metal Casino
Far too many of the Slingo sister sites were created using a template, almost as if they were flat-pack furniture from IKEA. Metal Casino doesn't do that, and so it looks like a showstopper from the moment you arrive on its moody homepage. Online slots come with a backing track of electronic music more often than they don't, so if you prefer the raw and raucous sound of an electric guitar, Metal Casino is the place to come. It specialises in officially licensed slots and casino games from some of the biggest classic rock bands in the world, including KISS, ZZ Top, and Guns n' Roses. Expect a jukebox of all their greatest hits plus lots of moody black and white photographs, skulls, and attitude. Heavy metal fans are an underserved demographic among gamers, so Metal Casino ought to be a treat if you're one of them.
Lucky Louis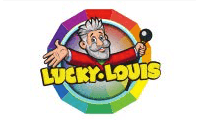 Lucky Louis, the mascot of the Lucky Louis online casino, looks like a hipster version of Father Christmas. We realise that he's probably not supposed to look like a hipster version of Father Christmas, but now that we've got that idea in our heads, we can't get rid of it. We're not ruling out the possibility that he might be Santa Claus after all because this is a Slingo sister site that offers access to a progressive jackpot pool worth several million pounds. What it doesn't offer is a huge amount of variety. This is a very trimmed down casino site compared to the more expansive sites on the Skill on Net casino network, with barely over seven hundred games in total. It focuses heavily on new releases with a smattering of classics, so if you're the type of player who gets overwhelmed by options and prefers a smaller catalogue to consider, maybe this is one for you.
Prime Casino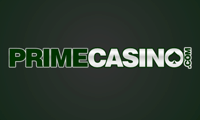 We did say that not every online casino in the Slingo sister sites collection is a smash hit, so we thought we'd better include one of the lower-tier sites as an example of what we mean. Prime Casino is a casino that ironically looks like it's a long way past its prime. The layout is blocky and badly dated, and so little attention is paid to maintenance that some of the thumbnails for the casino's online slots no longer load. We're not even sure that all of the slots highlighted on the Prime Casino homepage are playable, as there's a disclaimer underneath them saying that they're presented subject to availability. It's not a difficult job to ensure that everything on a casino's homepage is up to date and accessible, so this seems like a strange choice. There are far better Slingo sister sites than this one – but if you don't know what the lows look like, it's harder to recognise the highs.
This isn't even nearly an exhaustive list of Slingo sister sites. Skill on Net has a range of over fifty, and we invite you to check out our dedicated Skill on Net review page if you want to see them all.
Can Slingo Be Trusted?

★★★★★
Slingo is a 4 Star trusted casino.
1. UKGC License

The licence that covers Slingo is held by Skill on Net Limited with the UK Gambling Commission, account number 39326.

2. UKGC Fines

The UKGC has never taken regulatory actions against Skill on Net Limited.

3. Customer Service

Live chat at Slingo operates during limited hours, and there's no telephone support. The only other option is email.

4. Trustpilot Score

Slingo's rating with Trustpilot is an outstanding 4.2 out of 5 after six hundred reviews.

5. Company Location

Skill on Net Limited is a Cyprus-based company, but can be trusted because of its UKGC licence.

6. Visible T&C's

Slingo prints full terms and conditions alongside its promotional offers.

7. Social Media Presence

The only social media account linked to Slingo's homepage is Facebook.

8. Number of Sister Sites

Skill on Net Limited is a huge casino network company operating more than fifty Slingo sister sites.

9. Games portfolio

Slingo offers more than one thousand online slots to go with its Slingo games, bingo options, and live casino.

10. Gamstop links

Slingo demonstrates its support of GamStop with a link and a logo in its footer.

Overall SCORE >

★★★★

★ – 4/5 Stars
What are players saying about Slingo?
Here are our condensed / readers digest summaries of recent player reviews of Slingo.
16-Mar-2022 by June:
Slingo isn't recognising my passport details, so I'm not able to withdraw my winnings. – source: TrustPilot
11-Mar-2022 by Al-Noor:
Customer service is very slow. I'm not getting any response from them on live chat. I couldn't withdraw and so I played on and ended up losing all of my winnings. – source: TrustPilot
11-Mar-2022 by Michael:
Customer service is very slow when you're trying to withdraw funds. All my documents are verified but I still can't withdraw and they don't reply to me. The online chat system is laughable. – source: TrustPilot

17-Jan-2022 by Leanne:
This is the worst bingo site and the bonuses they are providing are totally useless no doubt. – source: TrustPilot
15-Jan-2022 by Anna:
This site is a total joke because I lost my money just on the sign up offer they made to me. – source: TrustPilot
14-Jan-2022 by Ben:
This has been the greatest site of all, they got good promo offers, highly recommended. – source: TrustPilot
14-Jan-2022 by Marina:
This is one of the best casinos existing online, I have been playing here for a while and made a good sum of money. – source: TrustPilot
13-Jan-2022 by Ross:
This casino will not pay you back any money you withdraw from them and they will rob you off. – source: TrustPilot
12-Jan-2022 by Aaron:
This casino is pathetic in providing their services because I did not win anything here. – source: TrustPilot
12-Jan-2022 by Josie:
This casino does not allow me to withdraw my money from the account and make excuses if I contact support. – source: TrustPilot
11-Jan-2022 by June:
This casino has a good variety of games to choose from and an easy to use site, recommended. – source: TrustPilot
11-Jan-2022 by Claire:
I loved playing at this site, they provided flawless service and the support was also great to deal with. – source: TrustPilot
11-Jan-2022 by Sarah:
I love this website, and they have great promotions and a huge library of games to play from. – source: TrustPilot
Slingo Review 2022
Most people think that Slingo – a combination of bingo and online slots – is an invention of the online casino age. That actually isn't true. Slingo was invented in the United States of America in 1994 by a New Jersey-based real estate developer called Sal Falciglia Sr. It's a trademarked property, and so this isn't just another online casino site that provides Slingo games. This is the one and only official Slingo online casino, and that makes it the definitive article if you've fallen in love with Slingo and want to play as many variations on it as possible. That's a fantastic unique selling point for the Slingo site and a reason for players to visit it – but does it provide those players with a compelling list of reasons for sticking with the site in the long term? We'll tell you via the medium of this review.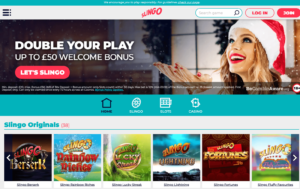 New Players Welcome Offers
Slingo attempts to literally give you the red carpet treatment by presenting its welcome offer with a splash graphic of a red carpet rolling down a marble staircase. It's all a little bit theatrical, but the meat of the officer is a "double your money" welcome promotion with a cap of £50. New players can take advantage of it by depositing at least £20 (higher than the average minimum deposit for welcome promotions) and a maximum of £50 to get a 100% matched bonus fund in their accounts. The bonus funds come with a wagering restriction of x30 and have to be used within thirty days, or else they're forfeited. It's better than having no welcome promotion at all, but it's fairly bland as a welcome promotion, and there are significantly better ones across the Slingo sister sites range.
Ongoing Promotions
We have good news and bad news on the ongoing promotions front at Slingo. The good news is that the site definitely offers a version of a loyalty reward program. The bad news is that we're a little bit in the dark about what it involves. It's called "Slingo Exclusive," and you'll find it about halfway down the promotions page at the site. While noting that Slingo does its best to look after all of its players and treat them equally, the site promises to find "extra perks" for the most loyal players. The dangling carrots include "exclusive monthly rewards," bespoke offers for individual players, and early access to new games. The rewards appear to be discretionary with no guaranteed means of becoming eligible for them but will be either delivered to players via email or appear in the "rewards" section of their accounts.
Slingo also offers smaller-scale promotions, but the permanence (or even semi-permanence) of these promotions isn't guaranteed. They include "Daily Picks" for every player in the form of a surprise gift each time they log in, constant tournaments, and "saver spin" packages offering discounted prices on Slingo games. The discount packages are sold in limited batches, so if you like the idea of playing Slingo for less than the advertised price, you're best advised to get to the Slingo website early in the morning at the start of the week to avoid the possibility of disappointment.
Pros and Cons
Pros: If you're into Slingo, there's no better site to play at on the internet. Slingo games are everywhere now, but there's only one official Slingo site, and this is it. That means it will be the first to get all the latest Slingo games, has more Slingo games than anywhere else, and presents those Slingo games with promotions that won't be available elsewhere. On top of that, it's also a massive online slots casino that's much loved by players. 
Cons: Slingo could be doing better with promotions. The welcome offer could easily be more generous than it is – we need only look at PlayOJO for evidence of that – and the promise of unspecified loyalty perks is too vague to be exciting. As with many of the Slingo sister sites, there's also a weakness here when it comes to customer service provision. A big-time casino site should provide telephone support, but if it's unable to do that, it should at least offer round-the-clock live chat. Slingo can't even muster that. 
Featured Casino Games
This is the part of the review where we'd usually highlight the top online slots at the casino. We don't want to do that with Slingo because that isn't what the Slingo website is about. Suffice to say, though, that if you want online slots, you're going to find them. There are well over one thousand online slots at Slingo, and they come from the brightest and best creative minds in the casino business. If you can't find your favourite online slots game at Slingo, you might have the wrong favourite online slots game. All the classics from all the biggest providers are present and correct, and a regular supply of new releases keeps the casino current. With that said, let's move on to the Slingo games. Some of them have titles that will look very familiar to online slots fans anyway. 
Slingo Rainbow Riches is a great place to start, and we're not just saying that because it's the first on the list when you open the gaming section of Slingo. Rainbow Riches is one of the most popular online slots in the world and easily the most popular Irish-themed slot. The official Slingo version of the game looks set to dominate its respective market, too. Slingo Rainbow Riches promises more multipliers and free spins than the slots version with five reels, twelve paylines, and a maximum bet of £200. 
Slingo Starburst: The hits just keep going. Rainbow Riches is the most popular Irish-themed online slots game in the world. Starburst might be the most popular online slots of any kind in the world, so it's no surprise to see that the Slingo version of the game is such a smash hit. The Starburst sticky wilds of the slot are included in the Slingo version, but they turn into Win Spins in the newly-devised Starburst bonus game. "Out of this world" instant cash prizes are promised to lucky players. 
Slingo Fluffy Favourites: This makes it a hat-trick for Slingo games based on immensely popular online slots. Eyecon's classic Fluffy Favourites gang has undergone the Slingo treatment, and they've never looked better. The Prize Grabber bonus that propelled the first Fluffy Favourites game to the top of the casino market is revived and included in this new version, but you might be more interested in finding and matching three pink elephant symbols to trigger the all-new Free Balls Bonus. 
You could easily spend an hour browsing through the Slingo collection on the Slingo site without even looking at the online slots, and that's not even to mention the fact that Slingo also offers conventional bingo and a busy live casino.
Deposit and Withdrawal Methods
Slingo shows that it's part of the modern age of iGaming by opening the door wide to e-wallets and electronic payment methods. You can still use your Mastercard Debit, Visa Debit or Paysafe Card if you wish, but you're likely to get your hands on your winnings a lot faster if you use PayPal, Skrill, ecoPayz, Sofort, or the Trustly banking intermediary service.
Even though we've just said that electronic (i.e. non-card) payment methods are faster than e-wallets, that might not always be the case with Slingo. The site has committed to attempting to process withdrawals in 24 hours across the board so long as a customer has completed the verification process. Some of the complaints about the site on Trustpilot suggest that they can't always make good on that guarantee, but at least there's a suggestion that you won't be left waiting for an unreasonable amount of time.
Customer Support and License
Live chat customer support at Slingo opens at 6am and remains available until midnight. If something happens after midnight and you need assistance, you'll have to either wait until 6am or send an email. There are suggestions that customer service staff aren't very good at responding to messages that are left out-of-hours, so you may be best advised to try again the next day to see if you can speak to somebody live. This is why the site would benefit from having telephone support and 24/7 chat agents.
Slingo offers its gambling platform in accordance with the conditions of the UK Gambling Commission licence held by Skill on Net Limited (39326).
The Verdict
You won't find anywhere better to play Slingo than the official Slingo website, but that isn't really a surprise. What's more surprising is that it also beats a lot of the biggest online slots websites hands-down with its massive portfolio of games. If the people behind Slingo cared to be a little more generous and specific with their range of promotions and were willing to go the extra mile with customer support, this would be one of the top ten casinos in the UK – and it could even slide into the top five.
About Slingo the Game and Slingo the Website
Slingo the game was first created in 1994 by Sal Falciglia Sr. It is a mashup of two of the most popular gambling games – slots, and bingo. The Slingo site is operated by Skill on Net and is registered and licensed in the UK. The Slingo site is very visually appealing and of course offers Slingo, slots, bingo, and also a general casino section at the top of the site. The slogan of the site is 'Slingo for it', and appears both on the website, in ad campaigns and on their social media. The mega jackpot and daily jackpot are both showcased at the top of the sites to entice players in and excite them by showing a huge sum of money that is available to be won. Slingo's popularity goes well beyond the limits of this individual casino site, as it features on pretty much every modern online casino there is out there. 
It's difficult to get gambling games off the ground in the United States of America because gambling is prohibited in so many states, but there have always been exceptions and loopholes. Nevada has been open to gambling for years, and New Jersey did whatever it could long before the laws around sports betting were relaxed. It's into that limited market that Slingo emerged in the mid-1990s. 2015 was when the UK was given access to enjoy Slingo alongside the US, with Gaming Realms acquiring the Slingo IP and launching the Slingo Website that exists now. The Slingo Originals studio also developed and released the games Slingo Riches and Slingo Extreme in 2015. A year later in 2016, Deal or No Deal Slingo was released. In 2018, Slingo was expanded into different operators such as the 888 Group, Bet Victor, and the Rank Group. 2019 saw the release of Slingo Monopoly, and since then, the Slingo brand name has continued to grow and expand throughout the industry of gaming and gambling.
Slingo Advertising and Sponsorships
On YouTube, you can find a channel named Slingo Mobile Casino & Slots that has uploaded some of the video adverts for the Slingo site. The most popular and also most recent advert that can be found on the channel is titled 'Youtube Advert Male', which isn't the catchiest title we've ever heard. The video has over 160k views and was uploaded to the channel in August 2017. The channel and videos do not seem very professional or well-produced so this may not be a legit channel, but it does contain many of the Slingo adverts to view in one place. It also shows the few Slingo adverts that have been created, and demonstrates that they keep up to date with producing adverts and video-based content.
Some of the other most popular videos that can be found on this channel include the short advertisement for Slingo's online bingo game, with a video titled 'Play online bingo for FREE with Slingo Boom!', which has over 32k views. The advert features the song 'Boom Boom Boom' by The Outhere Brothers, since the bingo game is actually called 'Slingo Boom'. The advert is colourful and very visually appealing, while showcasing the bingo game and what it looks like when you play it. This is an advert that has less production put into it but still manages to effectively show off the games that can be found on the Slingo site and will draw people in to play it.
In 2017, Slingo Boom, a game available on the Slingo site, signed a 12-month contract to be the sponsors of the Jeremy Kyle Show on ITV. Slingo Boom replaced Foxy Bingo as the sponsor for the show. Slingo also sponsored reality TV on E!, which can be found also on their YouTube channel. Since Slingo is more known as a brand and game rather than as an individual site, more of their popularity will come from people already knowing and discovering the Slingo games, rather than through advertising and sponsoring. But, they have still dabbled in advertising on TV so will have introduced themselves to many new players and customers through this past work.
Slingo on Social Media and Elsewhere
Since this is the official casino site that is home to the Slingo game itself, this site will be a very popular one within the gambling community. They often play on the 'go' part of 'Slingo', for example presenting a button at the top of the homepage that says 'let's Slingo'. There is also a Slingo blog where fans of the game and site can read up on extra information relating to the site and other news. There are game reviews to help new players decide which game will best suit them, as well as helpful and informative articles to let players take a break from players.
With Slingo's popularity across most other casinos, many awards have been given to the Slingo games that feature on other sites. At the Which Bingo awards in 2018, the award for Innovation of the Year was awarded to Slingo Rainbow Riches. Then, in 2020, Slingo Rainbow Riches won the award for Best Slot Game too. Maybe in the future, alongside the growing popularity of Slingo they will be able to collect more awards to add to their portfolio.
On Facebook, as well as elsewhere within the gaming industry, Slingo is very popular and well known, with the official Facebook page having over half a million page likes. However, the content is not your usual casino page content. While they do share promotions and games onto the page, each post comes with a link which they claim will provide free coins and credits. They do interact with their fans however by replying to comments left on the posts, which will boost their popularity and grow their customer base. There is no Instagram page to be found, and the Twitter account has been inactive since 2018. Facebook is their main platform for player interaction, but their posts tend to all follow the same formula.