L and L Europe Casinos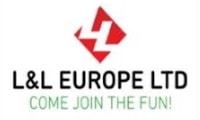 L and L Europe Limited is a casino network company with 8 active sites. The L and L Europe casinos are All British Casino, Casino Casino, Hyper Casino, No Bonus Casino, Fun Casino, Race Casino, Yeti Casino and Yako Casino.
L and L Europe Limited is based at Northfields App 7, Vjal-Indipendenza Street, Mosta, MST 9026, Malta.
L&L Europe Casinos







All L and L Europe Casino Sites 2022
Hyper Casino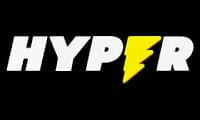 Hyper Casino claims to be the most energetic casino on the internet. There's no way of verifying that claim, but this L and L Europe casino site certainly loads fast and comes packed full of European flavour. You can tell that this is an international casino site straight from the off because its welcome offer is listed in three different currencies. UK-based players will only care about what the site can pay them in pounds sterling, though, and will be pleased to know that the standard 10% cashback on losses is paid out in their domestic currency. This is a good-looking casino site with several hundred online slots provided by big-name providers like Scientific Gaming, Big Time Gaming, Thunderkick and more, with Evolution Gaming taking care of the site's various live casino games. Hyper Casino also comes with table games, a few exclusives, and an extensive set of Slingo games for those who like their slots to come with a hint of bingo. Customer services at Hyper Casino can be contacted over the telephone from 8am to 1am, which is good coverage for a method of that kind, and live chat picks up the seven-hour gap between the phones opening and closing. All in all, Hyper Casino is a well-made online slots and casino site with excellent variety and interesting bonuses.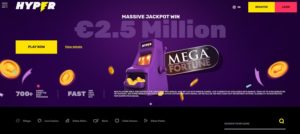 All British Casino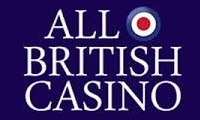 All British Casino markets itself as "Britain's Fully Dedicated Online Casino" and comes with an appropriately red, white and blue colour scheme. The biggest image on the All British Casino homepage is a classic red telephone box, which is probably confusing to any visitors aged below thirty. The red post box next to the phone box presumably looks a little more familiar. Operating an "All British Casino" is, on the surface, quite an odd thing for L and L Europe Ltd to do, considering that the company is based in Malta, but they make themselves worthy of the name with their excellent use of theming. "British favourites" take centre stage at All British Casino, and this includes titles that are exclusive to the site like All British Roulette, All British Blackjack and All British Slingo. You probably won't find anything unique about these exclusive games save for the fact that they have "All British" in the title, but the fact they're here demonstrates the casino network company's commitment to the All British cause. If you're looking for something a little more unusual, find your way to the "Casual Games" section of the All British Casino site to play games like Spaceman, Aces and Faces, and Wild Deuces. With the exception of those titles, the range of slots and games at All British Casino is broadly similar to that of Hyper Casino.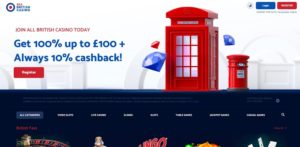 Yeti Casino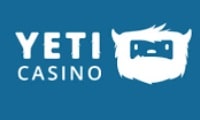 The yeti is – as far as we're aware – a mythical creature. That doesn't stop him from putting in an appearance in the logo of Yeti Casino, where he looks strangely cute. This is yet another different approach and different website layout from L and L Europe, who've thus far demonstrated a penchant for using different design styles rather than relying on the same template to power all of their casino sites. Another thing the company does is vary up its promotions and incentives from one site to the next, which is why the promotions at Yeti Casino are nothing like the promotions at the other two sites we've looked at thus far. If you're considering playing at Yeti Casino or any other L&L Europe casino, we strongly suggest checking the promotional terms at each site in the family to find out which one suits you best. Yeti Casino offers more than 1500 casino games, most of which are online slots, and assures players that the site works just as well on a mobile device as it does on a desktop or laptop. Players have the option of downloading the Yeti Casino app if they'd prefer but are warned that they'll only see about a third of the number of games available on the website if they use the app instead. This is a smart, easy-to-navigate casino site with a laid-back style, so it's no surprise to us that it's one of the top performers on the L&L Europe network.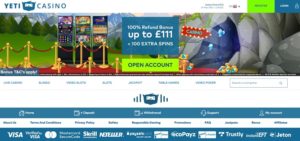 Yako Casino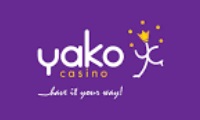 Yako Casino is very purple. The foreground is purple. The background is purple. The side menus are purple. If purple is your least favourite colour, you're probably going to struggle to enjoy your time at Yako Casino. Everybody else, however, ought to be fine. This casino comes with an "about us" section full of personality. Apparently, the idea of creating Yako Casino came to L&L Europe after a night of lounging around a pool and eating too much homemade mozzarella! "Yako" means "Your" in Swahili. That means that Yako Casino is actually "Your Casino," and its operators promise that your experience here will be tailored to your preferences as a player. The same 10% cashback offer that exists at almost all the L&L Europe casinos is also available at Yako Casino, as is the portfolio of roughly 1500 games. The site has been online since 2014 and during that time has developed a reputation for staging high-quality big-money tournaments. You'll find details of the latest tournaments and most recent winners towards the bottom of the Yako Casino homepage. The "big and block" aesthetic of Yako Casino might not be to everybody's liking, but it's a unique-looking casino with a strong sense of individuality.
No Bonus Casino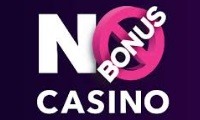 No Bonus Casino is, as the name implies, an online casino site that doesn't offer any bonuses or promotions. Given that promotions are expected of any top casino site in the 2020s, it's a brave strategy for L and L Europe Ltd to launch a casino that offers none at all. Rather than seeing it as a hindrance, though, No Bonus Casino promotes its lack of promotions as a strength. Instead of offering a welcome promotion, No Bonus Casino makes 10% cashback available to all players across the board. There are no wagering requirements attached to cashback funds and no max cash out for any winnings. Some players might be inclined to see those features as bonuses or promotions – and we'd be inclined to agree – but the idea of No Bonus Casino means that there are no strings attached. You'll never have to worry about winnings landing in your bonus account because you don't have a bonus account. You never have to stretch to meet a wagering requirement because there aren't any wagering requirements. In many ways, No Bonus Casino takes us back to simpler times when playing online casino games was just about making bets and then winning or losing. The lack of promotions might be off-putting to some, but just as many players are likely to be drawn to No Bonus Casino because of that lack of promotions. Whether those players stick around when they see how dated the site's layout looks is another matter, but at least the casino's heart appears to be in the right place.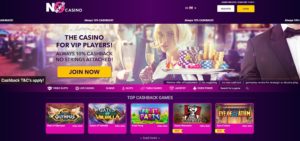 Fun Casino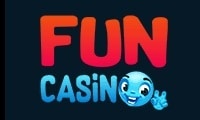 All casinos ought to be fun casinos, so what does Fun Casino do to make itself more worthy of the name than any of the other online casino sites out there? The answer to that question certainly doesn't lie with the wagering requirements attached to bonus funds, which are x50. The industry average of x35 is already too high, so going above that figure has to be seen as a non-customer friendly move. It's also a reminder of the reasons why No Bonus Casino might be a better bet than Fun Casino for some players. Does L&L Europe make up for the unfriendly promotional terms at Fun Casino in other ways? Sadly, the answer to that question is "not really." It's a fairly plain and basic online casino site with little in the way of personality and nothing that makes it stand out above any of the other casinos on the network. Even the "about us" section of Fun Casino is devoid of wit and charisma. Given that so many of the L&L Europe casino sites take the opportunity to show off their individuality within those sections, the fact that Fun Casino has so little to say is probably telling. The casino commits to getting withdrawals to players within 24 hours of a request, which is admirable, but every other casino site within this family makes the same pledge. We'd have to say that Fun Casino is at or close to the bottom of the L and L Europe casinos list when it comes to quality.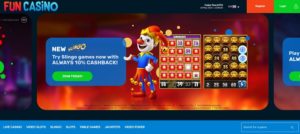 Casino Casino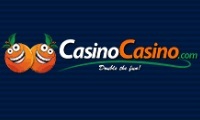 Is Casino Casino the online casino site that's so good they named it twice? That's certainly what L and L Europe would like you to believe about it, hence the Casino Casino motto "double the fun." The style of the logo and the layout of the website are strangely akin to that of a grocery shopping website. It's an odd design choice, but it at least makes a visit to Casino Casino memorable. The retro style that the site is presented with appears to be a deliberate choice, as the "about us" section of Casino Casino notes that the site's intention is to bring you old-fashioned fun using all the benefits of modern technology. There are around nine hundred casino games here collected from 20 providers, plus the standard L&L Europe ten per cent cashback offer against all losses. If you prefer live casino games to online slots, you might be slightly disappointed to know that only games from Novomatic and Amatic are available, but perhaps the site would make a better bet for those who prefer traditional and classic slots. The only drawback we can find at Casino Casino is that wagering requirements attached to bonus funds are once again high at x40, which again underlines the importance of double-checking bonus terms when moving between L&L Europe casino sites. What seems fair and reasonable at one site might be very different at another.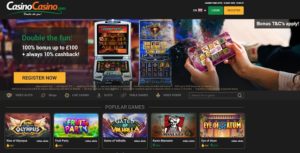 Race Casino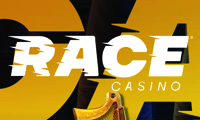 Race Casino isn't the official online casino of Formula 1, but it's styled in a way that makes you believe that it could be. There's plenty of F1-related imagery at the site, including the promotional offers that appear etched across the back of car spoilers! Race Casino is an ultra-modern casino site, and while it might currently be more popular in Finland and Sweden than it is in the UK, it's slowly gaining popularity among players in the British Isles. Having said that, L and L Europe will have to do a better job with the written elements of the Race Casino site before it's likely to achieve a true breakthrough. The standard of English across the whole site is poor, and this is off-putting to UK players as it gives the impression that the site can't be trusted. It's a shame that L and L Europe didn't hire a native English speaker to write the site's content for them, as with a catalogue of over 1100 casino games, it might be the most stacked site on the entire network. Race Casino claims to be the fastest "pay and play" casino on the internet, but such claims are impossible to verify. It's a fast loader, and player reviews indicate that withdrawals are also processed quickly, but we can say that about a lot of online casinos. This is a very attractive casino site with a fine range and some interesting promotions, and a trustworthy track record, so don't let the poor standard of English put you off the idea of giving it a try.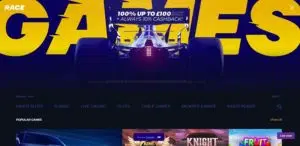 L and L Europe Ltd Overview
The motto of L&L Europe Limited is "come join the fun," and it offers that fun in as many varieties as possible. Rather than offering the same casino site presented in multiple different ways, each casino operated by this network company has an individual sense of style and a different layout and atmosphere. The company goes the extra mile to provide for different types of players, which is partially reflected in its "quality above quantity" approach. Despite being part of the iGaming scene for more than a decade (the company formed in Malta in 2011), it's thus far launched just eight casino sites. There are companies that have been around for half as much time that have launched twice as many casino sites as that, so it's clear that L&L Europe launches casinos only when it feels there's a clear reason to do so.
Between the eight casino sites that L and L Europe operates, it entertains more than one million players. As of the time of writing, the company employs around seventy people, which is surprisingly few given the popularity of its sites. Of the sites that remain online today, All British Casino came first. That site went live in 2013, with No Bonus Casino joining it later that year. Casino Casino was next in 2015, but things really kicked into overdrive for L and L Europe limited in 2017. It launched three casino sites that year – Fun Casino, Yeti Casino, and Yako Casino. Hyper Casino went live in 2019, and Race Casino is the "new kid on the block" after launching in 2020.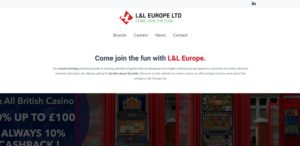 L and L Europe Ltd History
The list of casino website launches above gives you an idea of the company's history, but let's take a closer look. The precise month of L and L Europe's launch was August 2011, with its two directors – both of whom were already veterans of the iGaming industry – believed they'd identified a gap in the existing market for a "localised and specialised" range of casino sites. After setting up their new company in Malta, they acquired a licence with the Malta Gaming Authority, which automatically entitled them to operate in much of Europe. The company still operates under that licence today. It took them two years to launch their first sites. You'll already know from reading the above text that All British Casino and No Bonus Casino were two of those sites, but that same year they also launched Norske Automater specifically for the Norwegian casino market. All British Casino was (unsurprisingly) aimed at the UK market, and No Bonus Casino was intended to be an all-purpose casino site open to business from anywhere in Europe. It had the distinction of being the first casino launched by the company to accept deposits in more than one currency.
Casino Casino, which launched two years later, is touted as the company's first "responsive casino." It was an Amatic-only casino site for several years, which limited its appeal, but it has since grown beyond that to feature slots and games from numerous other providers. 2015 was also the year that L and L Europe Limited received its first licence from the UK Gambling Commission. That licence has been maintained ever since and, as of the time of writing, is a clean licence with no history of regulatory issues. Obtaining a UK licence gave L and L Europe the confidence to expand even further, and so in 2017, it added Yeti Casino to its portfolio. That was the first multi-lingual casino on the L&L Europe network and offered supposed in five languages and nine currencies.
When Yako Casino joined the L&L Europe Ltd portfolio in 2017, it marked a change from the norm for the company in that it was acquired rather than being separately developed and launched. Yako Casino was already a relatively big deal in the Scandinavian market but was able to expand far beyond that after finding a new home under the L&L umbrella. The following year the company acquired a whole new licence when it was approved and licensed by Spelinspektionen. That's the regulator for the Swedish market. All of the company's casino websites gained ISO27001 certification for information security a year later. Now we're in 2022, and L&L Europe believes that its entrepreneurial spirit makes it one of the most original and innovative operators involved in the European iGaming market.
L and L Europe Ltd Awards
There are numerous awards ceremonies and awards panels out there tasked with rewarding all who excel within the field of iGaming. The CasinoMeister Awards are among the most respected, and in both 2019 and 2020, they decided to award "Best Casino of the Year" to All British Casino. It's an especially valuable award to casino network companies because the award is voted for by active members of the CasinoMeister forum community. In other words, it's an award that's voted for by players. Given that there are several thousand online casino sites available in Europe, for the same casino to win the "Casino of the Year" award two years running speaks volumes about its quality.
All British Casino isn't the only L&L Europe casino site to be recognised by the CasinoMeister Awards. Hyper Casino was voted "Best New Casino" in 2019, and "Casino Casino" was voted as the casino with the most stupid name for the same year. The latter award isn't necessarily something that L and L Europe should be proud of, but all publicity is free publicity. Jan, a member of the L&L Europe customer support team, was voted "Best Casino Representative" that same year, and L&L Europe Ltd as a whole was voted "Best Casino Group." It's clear that this is a casino network company that's well thought of by not only players but the company's peers, and that's as ringing an endorsement as it's possible to get in iGaming.
What are players saying about L&L Europe Ltd casinos?
The following reviews were written by players who've recently played at casinos operated by L and L Europe Limited. They're all genuine reviews, but we've edited some of them for the purposes of clarity and brevity.
23-Apr-2022 Hyper Casino review by Marcin:
This site is run by thieves and scammers. The games are rigged and the slots basically never give you their bonus features. I've been catching errors in the games constantly when I play them. I highly recommend that people avoid this casino. – source: TrustPilot
09-Apr-2022 Hyper Casino review by Luke:
I got an amazingly fast payout on a big win from Hyper Casino so I'm more than happy with my experience. – source: TrustPilot
06-May-2022 All British Casino review by Pabz:
Don't trust the five-star reviews on this page, anyone with a brain should be able to tell that they write them themselves. This is a very sketchy site and you shouldn't waste your money here. – source: TrustPilot
05-May-2022 All British Casino review by AE:
I had a fast and easy experience while playing at All British Casino. I felt like the information they asked for was a little intrusive but at least the staff made it as quick as possible. – source: TrustPilot
10-May-2022 Yeti Casino review by Louise:
I'd rate them four stars rather than five because they only allow one withdrawal at a time, but that's the only fault I can find with Yeti Casino. For the main part I love the casino and I feel safe playing here. – source: TrustPilot
09-Apr-2022 Yako Casino review by Matthew:
This is a solid and dependable casino, which is exactly what I expect from a site run by this company. Gameplay is fair and the site is run very well. – source: TrustPilot
24-Mar-2022 No Bonus Casino review by Rachael:
The Gambling Commission says you can't hold onto people's winnings pending ID documentation. This casino thinks you can. I've sent proof of everything they've asked for but they haven't even responded to my complaint within their quoted ten-day turnaround. – source: TrustPilot
01-May-2022 Fun Casino review by Dawn:
Avoid playing here. You won't win anything at Fun Casino because the games are rigged. It's not a real gambling company, it's run by a couple of scammers and you should use a legitimate site instead. – source: TrustPilot
10-Jan-2022 Casino Casino review by Adrian:
I joined Casino Casino two months ago and have had good fun here. I've won upwards of £600 from a £70 stake. I had to wait four days for withdrawals early on but now my account is verified it's much faster. This is a good company to play with.  – source: TrustPilot
19-Jan-2022 Race Casino review by Patrick:
This is the worst casino I've ever experienced in my life. Never play here, you'd be better off taking a lighter out and setting fire to your money. The amount of ID they ask for before sending payments is ridiculous, you'll never get your money from them. – source: TrustPilot
Full list of L and L Casinos 2022
Active L and L Casinos
The following casino sites are currently active and available on the L and L Europe casinos network.
Yako Casino (yakocasino.com)
Yeti Casino (yeticasino.com)
All British Casino (allbritishcasino.com)
Race Casino (racecasino.com)
Casino Casino (casinocasino.com)
Hyper Casino (hypercasino.com)
No Bonus Casino (nobonuscasino.com)
Fun Casino (funcasino.com)