Bet365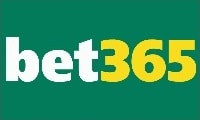 Bet365 sister sites include Bet365 Casino, Bet365 Games, Bet365 Bingo and the Bet365 App.
Bet365 (bet365.com) is operated by Hillside (UK Sports) ENC based at Office1/2373 Level G, Quantum House, 75 Abate Rigord Street, Ta'Xbiex, XBX 1120, Malta.
Sites like Bet365







Bet365 Sister Sites 2022
The Bet365 sister sites aren't sister sites in the truest sense of the phrase. In most cases, a casino's sister sites will be different online slots, sports betting, or other gambling sites owned and operated by the same casino network company. That isn't the case with Bet365. Hillside (UK Sports) ENC doesn't own or operate any gambling brands other than Bet365 itself. However, that doesn't mean that there aren't any Bet365 sister sites. Over the many years that Bet365 has been trading, the brand has expanded considerably. It's always stayed true to its sports betting roots, but it now offers
live casino
and traditional casino games, online slots, bingo, poker, and even a standalone app for each of those categories. There are minisites within the main Bet365 website dedicated to each of those specialist areas, and those minisites have become the Bet365 sister sites. Here's a quick overview of each of them, highlighting their differences as well as what makes them comparable to the main Bet365 brand.
Bet365 Games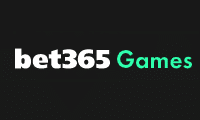 We'll be talking at length on this page about Bet365 as a sportsbook and sports betting website. We're right to do that, because that's what the brand is famous for. There's more to the Bet365 brand than just being able to back your favourite athletes and sports teams, though. It's a thoroughly modern casino. That means it has extra strings to its bow. Bet365 games is a dedicated section of the website that promises jackpot games, brand new slots, and community. It's become such a big part of the site that it's almost a Bet365 sister site in its own right – and so we treat it like it is. You can read all about it by clicking the logo above. It's comparable to Bet365 because it still contains links back to all of the sports betting options, but different from Bet365 because it's designed to be more of a "general purpose" casino.
Bet365 Casino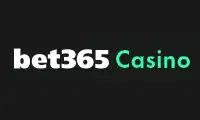 Bet365 Casino and Bet365 Games have a lot in common, but they're not quite identical. That's why we've created a separate entry for each one to ensure that you get all the correct information. Both brands can be considered Bet365 sister sites, and both have their own individual merits. While Bet365 Games focuses on slots, Bet365 Casino is more interested in table games. This is the best of the Bet365 sister sites to come to if you're comfortable with the Bet365 brand but you're interested in playing table games. There are more of them here than anywhere else in the range. It's not all about live dealers, though – there are plenty of old-school "simulator" style casino games that can give you roulette and card games without the bright lights and loud noises of a video feed. Are there huge differences between Bet365 Casino and Bet365 Games? Probably not, but as comparables for the general Bet365 brand they're on level pegging.
Bet365 Bingo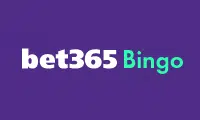 Bet365 didn't have to enter the bingo market. It's arguably the most crowded and competitive of all the markets that online casinos compete in, and only the strongest can even entertain a hope of surviving. It would have been easy for Bet365 to stick to sports and slots and let other people fight it out over bingo. It hasn't done that, though. One of the other self-contained Bet365 sister sites – and also one of the most important – is Bet365 Bingo. It has a style all of its own, with a totally different approach to presentation compared to the rest of the sites in the brand, and it pays out more than £7m in prizes each month. Figures like that are bound to grab the attention of players, which is why Bet365 Bingo is growing so rapidly. The most obvious difference between Bet365 and Bet365 Bingo is the focus on bingo games at the expense of almost any other type of content, so while this is still a valid Bet365 sister site it's not an especially comparable one.
Bet365 App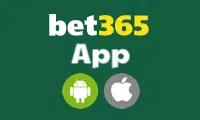 Aside from being perfectly formatted for players using mobile devices, all the Bet365 sister sites are available as apps. If you click the link above you'll be taken to the dedicated page for the main Bet365 App, which gives you almost all the functionality of the Bet365 sports betting website. Within the app, you'll find links and information to help you download the rest of the app range if you so desire. For players who enjoy placing their bets with Bet365 and want the freedom to do so on the move, this is the most secure and reliable way to go about it. The Bet365 App is actually the second most popular "sports" app in the Apple App Store, so it's a popular one. Using the Bet365 app should eel comparable in every way to playing at Bet365 through a browser, so the differences between the two experiences ought to be minimal.
Can Bet365 be trusted?

★★★★★
Bet365 is a 4 Star trusted casino.
1. UKGC License

Bet365 belongs to Hillside (UK Sports) ENC, which holds licence 55148 with the UK Gambling Commission.

2. UKGC Fines

Hillside (UK Sports) ENC has never been fined or sanctioned by the regulator.

3. Customer Service

Bet365 customers have access to 24-hour live chat support and further email support. The website does not provide a telephone number.

4. Trustpilot Score

After over 2200 reviews, Bet365 holds a dreadful rating of 1.3 out of 5 with Trustpilot.

5. Company Location

Despite its name, Hillside (UK Sports) ENC is based in Malta. This is a trusted location.

6. Visible T&C's

The terms and conditions attached to the Bet365 betting range are clearly stated.

7. Social Media Presence

Links to the official Bet365 Facebook and Twitter accounts are provided in the footer of the homepage.

8. Number of Sister Sites

The four Bet365 sister sites we've identified on this page are technically part of Bet365 itself. Bet365's parent company does not operate any other gambling sites or brands.

9. Games portfolio

Bet365 is a dedicated sports betting site, but through Bet365 Games and Bet365 Casino it offers access to an excellent selection of other slots and games.

10. Gamstop links

The Gamstop logo features at the bottom of the Bet365 homepage.

Overall SCORE >

★★★★

★ – 4/5 Stars
What are players saying about Bet 365?
Here are our condensed / readers digest summaries of recent player reviews of Bet 365. These come from players who have actually used the Bet365 betting product and wanted to share their thoughts on their experience and how Bet365 functions.
07-Mar-2022 by Sam: Awful customer service. I've had my account hacked, but they won't give me my money back. – source: TrustPilot
06-Mar-2022 by Colin: Bet365 is a poor business with a poor website. They sit on your bets when they're complete and blame either a result they can't track or a postponed fixture. Sitting in customer service queues to get it sorted out takes hours. Just go and play at a website that works properly instead. – source: TrustPilot
04-Mar-2022 by David: I get unwanted texts from Bet365 every week. I always reply and tell them I want to unsubscribe, but the message always fails. I feel like they're harassing me. – source: TrustPilot
02-Mar-2022 by Angelina: I was very happy as a Bet365 customer until today. I've been on a lucky streak and won £3,000 in a month, and they've responded by permanently banning my account. – source: TrustPilot
27-Feb-2022 by Laura: Nobody takes accountability for system errors. I made two bets today, one winner and one loser. Both vanished after they were matched, along with both my winnings and my initial deposit. Customer services are trying to tell me that I never placed any bets at all. – source: TrustPilot

31-Dec-2020 by Rana: They suspended my account after I won 25 Thousand dollars, and even Customer Support is doing nothing about it. – source: TrustPilot
30-Dec-2020 by Dave: Their user interface is really good, and I've found the odds to be perfect for me! – source: TrustPilot
29-Dec-2020 by Kev: They're scamming the people and don't verify the documents. – source: TrustPilot
25-Nov-2020 by Jojo: A lot of sports and bingo options are available, but customer support could be better and kinder in my experience. – source: AskGamblers
23-Nov-2020 by Briel: Even though I was sceptical about it at first, I won more than £6,000 on this site and had a great experience with them. – source: AskGamblers
Bet365 Review 2022
Bet365 was founded in Stoke-on-Trent inside a temporary building in the year 2000. Just one year later, the brand was taken online by its founder Denise Coates and has never looked back since. Today it's among the biggest sports betting sites in the United Kingdom and has branched off into casino games, poker, bingo, and just about every other aspect of betting and gambling you can imagine. Have those recent expansions come at the expense of the core sports betting business, or is Bet365 still as good as it ever was? We'll find out by reviewing it as a product.
The Bet365 homepage is a busy one. The first thing you'll see when the page loads are live odds and lots of them. Upcoming horse races can be found directly beneath the homepage's single promotional banner. The next big football games are in a column next to them, with offers on those games lined up next to them. If you don't like the look of anything you see there, you'll find a full list of sports to your left and a scrollable top bar offering access to the other Bet365 gambling brands. So much space is given over to betting options that there's no space for branding or theming save for the single green stripe at the top with the Bet365 logo on it. The Bet365 website is not quirky, eccentric, amusing, or light-hearted. The message it sends is that this is a very serious sports betting site for very serious sports bettors. The cold approach might but some players off, but it could just as easily appeal to those who see this as more than a hobby.
New Player Welcome Bonus
There are multiple promotions open to players at Bet365, but only one of them is aimed specifically at new players. Helpfully enough, it's marked "Open Account Offer," so you won't miss it. The basic idea of this welcome promotion is that players can bet £10 to get £50 worth of free bets in return. To obtain the bonus, new players must sign up and make a deposit of between £5 and £10. They'll receive five times the amount of their deposit in free bets immediately upon the settlement of their qualifying bet. These free bets can be used on any sport but must be placed within thirty days of being allocated to a player's account.
Ongoing Promotions
Beyond the welcome offer, the promotions you're likely to see at Bet365 will depend on what's happening in the sporting world at the time of your visit to the site. At the time of our visit, for example, the site was promoting an "early payout offer" for the rugby Six Nations Championship. As soon as the Six Nations Championship is over, that offer will disappear. That makes it hard for us to give you an idea of what you might expect to find in the promotions section of Bet365, but there are some promotions that hang around for longer than others. The "2 Goals Ahead Early Payout" offer is exactly what it sounds like. Place a football bet, and if the team you've backed takes a lead of two goals or more, you can claim your bet as a winner before the final whistle blows. A very similar offer is available on American NBA games, where a team has to go 20 points up on the opposition in order for the early payout to become available. In the same spirit, bets can be marked as winners if a tennis player retires hurt or refunded if a football player you've bet on to do something goes off the field of play injured. These features aren't revolutionary, but they allow players a few "outs" from potentially losing bets that they would otherwise be trapped with. The most attractive promotional feature at Bet365 is the Bet365 Price Promise. This online bookie will never be beaten on a price for any horse at any UK or Irish race. If you can prove you've been offered better odds elsewhere, Bet365 will beat them. That's a solid guarantee.
Pros and Cons – What Are The Benefits Of Playing At Bet365?
Let's start off on a positive note by looking at the benefits of playing at Bet365. We're going to take the price-matching promise we just mentioned and cite that as the biggest "pro" of betting here. Not everybody who bets on sports bets on horse racing, but we know that millions of people do. That promise means something to them. So long as Bet365 remains as good as its word on that offer, there will never be a need to bet on horse racing anywhere else. The "in play" promotions are also potentially helpful, as you can escape from a bad bet if a certain set of circumstances occur. Also, Bet365 is linked to Bet365 Casino, Bet365 Bingo and more. This is a whole world of casinos and gambling options contained within a single website. On paper, there aren't many things about Bet365 that we'd give the "thumbs down" to. In the digital world, though, the company has a dire reputation with reviewers at Trustpilot. There are a few known drawbacks of playing at Bet365, and they've been voiced by customers in product reviews on several occasions. Withdrawal issues and customer service problems are the most commonly complained-about issues, which might be tied to the lack of telephone support at Bet365. If the company had people to speak to over the phone, the customer services process might go a lot more smoothly – and reviewers might not be quite so harsh.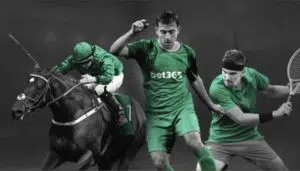 Featured Slots and Casino Games
While we would normally assess the qualities of any
online casino
or gambling site on the contents of its gaming library, it wouldn't be fair to do so with Bet365. This is a sports betting site, and it doesn't pretend to be anything other than a sports betting site. All of the other casino games that the company offers can be found split across Bet365 Games and Bet365 Casino, and we've given each of those mini-sites its own review. If you want to know what's on there, check those reviews out. Rather than having any featured games or slots, Bet365 has lots and lots of sports to bet on. The company prides itself in the range and depth of its sportsbook and believes itself to be unbeatable in the UK for its sheer range of options. It's hard not to agree with them when you look at the long list of sports on the Bet365 homepage. Every mainstream sport you might care to mention is on there, but so is the niche horse racing variant of "trotting," cross-country skiing, pelota, water polo, bandy, and floorball. We didn't even know floorball existed until we saw Bet365 offering odds on it. Away from sports, Bet365 also offers odds on special events. If you want to bet on the winner of this year's series of "Strictly Come Dancing," Bet365 will make that possible for you. If you fancy yourself as a film critic and think you know who's going to come away from the Oscars with the important trophies, Bet365 will let you put your money where your mouth is. Every popular betting avenue is open here.
Deposit and Withdrawal Methods
Bet365 doesn't tick every box when it comes to withdrawal options, but it at least allows at least one possibility for every type of deposit or withdrawal method. That starts with debit cards, for which Maestro, Mastercard, and Visa are all supported. Paysafe's popular prepayment cards are supported, too. Failing that, you can use PayPal, Apple Pay, or bank transfers. Withdrawing funds to your debit card might take between one and five banking days, as might asking for a withdrawal via bank transfer. PayPal wallets and Paysafe cards, on the other hand, will receive funds within 24 hours of a request being made. There are no fees attached to any withdrawal methods.
Customer Support and License
Bet365 guarantees players that its live chat service is available 24/7. In practice, however, we're told that there are sometimes long waits for a chat operative to become available. In that instance, your only option is to send an email and hope that someone reads it and responds to it within a reasonable timescale. Despite being based in Malta, Bet365's parent company Hillside (UK Sports) ENC holds a full licence with the UK Gambling Commission under account number 55148. This licence covers Bet365.
Final Verdict
Bet365 is one of the UK's top sports betting websites. It wouldn't be fair or accurate to describe it any other way. Its sports portfolio is staggeringly huge, and through its on-site sister casinos, it offers variety and space. The only weakness we can identify at
Bet365
. Customer feedback indicates that the site could use more support staff and that the staff could be more helpful. Adding telephone support could be the smartest move here. Problems will hopefully be few and far between, though, as Bet365 is a trustworthy big name.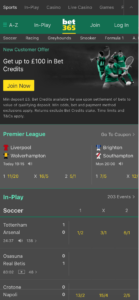 Bet365 Sponsorships
We've talked a lot about the size of Bet365 and how much it specialises in sports betting, but we haven't talked about it as a commercial powerhouse. Bet365 is more than just a sports betting site, even though that's something that it does so well. It's also a sports news site. Whatever the latest headlines are in the sporting world, you'll be able to find them through the links on the Bet365 homepage. Most of this news is filtered in a way that's connected to betting; for example, any football news is viewed through the prism of statistical data. There's an extensive horse form guide here, too. There's even exclusive video access to English football matches that aren't being shown on domestic television, so placing a small bet on a football match with Bet365 could be the easiest way to see your team in action if you can't get to the stadium to see your game! For all of its general sporting links, though – which include live commentary services that would rival anything the BBC has to offer – Bet365 is better-known for its high-visibility sponsorships.
Bet365 and Stoke City
We mentioned at the start of this review that Bet365 was founded in Stoke-on-Trent. Despite technically relocating to Malta, the company still has offices there. Peter Coates, one of the co-owners of Bet365, is also the chairman of his local professional football team Stoke City. That explains why Stoke's football kits have been sponsored by Bet365 since May 2012. Stoke was a Premier League club back then, and although their fortunes have declined in recent seasons, the Bet365 name still appears on the front of their shirts. The relationship between Bet365 and Stoke City was expanded in 2016 – a year that saw Stoke City's home ground renamed from "The Britannia Stadium" to "The Bet365 Stadium." Later that year, Bet365 added new football connections by sponsoring the shirts of Slavia Sofia and Ludogrets Razgrad in the Bulgarian top-flight.
Bet365 and UFC
We appreciate that not all of our readers will be familiar with the concept of UFC, so let's provide an overview. We all know what boxing is, and we also all know what kickboxing is. We suspect that most people would also know what professional wrestling is. The "scripted" style of professional wrestling, as broadcast worldwide by WWE and AEW, sometimes involves competitors fighting inside a cage. If you can picture that, including the over-the-top characters but without the pre-determined results, you're basically picturing UFC. Starts made famous by competing in UFC include Conor McGregor, Ronda Rousey, and Brock Lesnar. UFC isn't quite as popular as boxing yet, and it might never become as popular as boxing either, but it still has a devoted fanbase of thousands of people – and those people need somewhere to place their bets. In the UK, that "somewhere" is likely to be Bet365 after Bet365 became UFC's "Official Betting Partner" in the UK and Ireland in February 2022. Other companies will still offer odds on UFC contests, but Bet365 gets preferential treatment from the organisation itself.
Bet365 TV Adverts
A betting company as big as Bet365 is inevitably going to advertise on television regularly. Here are some of the most memorable Bet365 commercials that you might remember from years gone by.
2017 – Bet365 Everywhere
Bet365 is a household name in the UK, but it teamed up with another British household name in 2017 to create the "Bet365 Everywhere" advert. That household name was Ray Winstone, best known for his series of "hard man" roles in movies like "The Departed" and "Scum." Winstone's distinctive voice is a perfect match for the Bet365 brand, so having him on hand to shout out the latest odds and make people aware of the latest promotions was a big boon to the site's business. The purpose of the "Bet365 Everywhere" advert was to tell people about the existence of the dedicated Bet365 app, which allows people to bet from wherever they want to bet. When someone like Ray Winstone tells you something, you're unlikely to forget the information.
2014 – Bet365 Crash 10
Sports betting websites tend to hook on to either football or horse racing when they're putting commercials together. They're less likely to focus on cricket because cricket is a comparatively minority interest sport. That alone makes Bet365's 2014 "Crash 10" advert memorable, as it puts cricket in the spotlight. The advert is animated and shows the various letters and numbers that make up the name "Bet365" playing cricket against each other until "B" smashes a six and blasts the ball clean out of the stadium. The cricket ball wrecks the front windshield of a car, but everyone has a good laugh about it, and then we're reminded that Bet365 has all the latest cricket odds. It's a strange advert from top to bottom, but strange adverts tend to be more likely to stick in your memory.
2019 – The Edge AFL
This is less of an advertisement and more of a talk show which discusses recent sports events and predicts future events with various sports stars of the particular sport. In this episode of The Edge, the guest is Josh Gibson, a very famous Australian horseman who has won quite a lot of fame over the years for his excellent skills in horse racing. This is quite fitting because Horse Racing is one of the most popular sports betting categories at Bet365. This show discusses different races that are going to be held and talks about how sports betting fans can get an edge on who to bet against at the upcoming races.
2019 – The Edge NRL
In this episode of The Edge, the guest is Michael Crocker, a former Australian pro rugby player who played in the 2000s and the 2010s. This episode focuses on a discussion about some upcoming rugby events between different teams, the host and guest analyse and try to predict which team might farewell so the audience can get an idea of who to bet against in the upcoming event. This isn't much of a commercial, rather this is a full-fledged show, but its short run time presents quite an interesting concept and is very informative.
Bet365 Social Links
| | |
| --- | --- |
| Facebook | https://www.facebook.com/wwwbet365com/ |
| Twitter | https://twitter.com/bet365 |
| Instagram | https://www.instagram.com/bet365/ |
| YouTube | https://www.youtube.com/c/bet365YouTube |