Lotsa Slots
Lotsa Slots sister sites include Cash Frenzy, Slots Casino Jackpot Mania, Jackpot Crush and Jackpot World. 
Lotsa Slots is operated by SpinX Games Limited of 9/F, MW Tower, 111 Bonham Strand, Sheung Wan, Hong Kong. 
Real Money Casino Sites Like Lotsa Slots







Apps like Lotsa Slots 2022
Cash Frenzy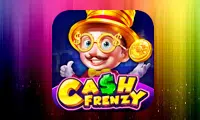 Your host for Cash Frenzy is a man who looks a lot like he should be in the Monopoly board game, and that probably isn't a coincidence. The aim of Monopoly is to create stacks of riches, and that's also the point of Cash Frenzy. The riches aren't real in either game, but the feeling of achievement when you win them is. All of the apps like Lotsa Slots we're going to look at in this list of comparables are made by SpinX Gaming Limited, which is a company that specialises in apps of this type. The objective of Cash Frenzy is to keep spinning and keep the fun going. Players are promised that jackpots are easy to hit and that all their favourite Vegas-themed online slots are there. That's not actually true if you're a fan of real money online slots, as there are no free versions of those slots in this game. What we have instead are original creations and plenty of coin drops. If you run out of coins, you can rest assured that more will arrive within fifteen minutes. Playing the daily Megaball Bonus might reward you with even more coins and reduce your dependency on paying for more. Popular slots inside Cash Frenzy include Regal Tiger, Rising Medusa and Fortune Train. Fans of bingo (and cats) might prefer to play Bingo Meow, though.
Slots Casino Jackpot Mania
Almost all of the SpinX Games Limited casino apps have been downloaded over a million times. The most popular ones have thousands of reviews. Between all those downloads and all those reviews, the app that gets the most consistently high rating is Slots Casino Jackpot Mania. It won't win any awards for its unwieldy name, but it might win awards for just about everything else. Slots Casino Jackpot Mania is more generous than any of the other apps like Lotsa Slots when it comes to the welcome offer. Download and open this app, and you'll find that you've been left a gift of 100m coins to start playing with. That's more than enough to get you through the early levels of any game on the app you might choose from – and there are plenty of choices. Slots Casino Jackpot Mania starts with two hundred slots to pick from, and the number only goes up from there. More games are added every week, but the more satisfying way to get new games to play is to unlock them by winning challenges and cashing in your virtual coins. You don't even have to worry about your bandwidth when you're playing this casino app – once it's been downloaded, it won't require any further downloads or internet access unless a new version of the app is released.
Jackpot Crush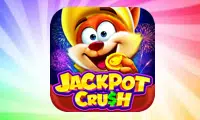 We mentioned that all of the SpinX Gaming Limited casino apps come with slightly different themes or purposes, and no two apps highlight that better than Slots Casino Jackpot Mania and Jackpot Crush. They're both apps like Lotsa Slots, but they're similar to Lotsa Slots in different ways. Slots Casino Jackpot Mania takes what Lotsa Slots is and builds on it until it has a peerless range of bonus and gaming options. Jackpot Crush goes for the smaller-scale approach and focuses on classic, traditional slot games of the kind that your parents or even your grandparents would be able to follow without any assistance. Despite that, Jackpot Crush finds ways to keep players on their toes. Every single one of the slots inside Jackpot Crush has a bonus feature. Some of those bonus features are obvious from the moment you start spinning, but others remain hidden until the moment you trigger them! Jackpot Crush is a social casino app, so download and play with your friends if you wish and take advantage of special multiplayer features and bonuses like shared prize pots. Fifteen million coins as a welcome bonus isn't as generous as an offer as the one made by Slots Casino Jackpot Mania, but Jackpot Crush makes up for that by topping up your balance four times per hour.
Jackpot World
Is Jackpot World by SpinX Gaming Limited what it appears to be – a whole world of jackpots? Well, the answer to that is "no" if you're thinking of real money jackpots, but that's something that all of the apps like Lotsa Slots have in common. It could be a world of jackpot fun, though, and "fun" is the only reason that anybody should download and play those apps. You get twelve million coins when you download Jackpot World, and twelve million is just about enough to try out a few of the games to see if this app is to your liking or not. Don't worry too much if you can't immediately find a game that suits you, though – one of the biggest selling points of Jackpot World is that new games are added on a weekly basis. If you can't find anything fun to play right now, come back next week and try again. Bonus rewards at Jackpot World include curiosities like virtual pets to banalities like "exclusive art," so don't necessarily expect to be thrilled with your prizes every time you win. The daily missions at Jackpot World are worth a look if you're trying to find a new way to play slots, and if you can't bask in the cuteness of the Penguin Quest slot, then it's unlikely that you'll ever find anything cute at all.
Lotsa Slots Review
Lotsa Slots has been downloaded more than ten million times. That's not the sort of thing that happens by accident, so it's a vote of confidence both in the quality of the app and in SpinX Games Limited, which is the company that brought it to the market. We'll be talking more about them in a few moments. The name "Lotsa Slots" is one that builds expectations in players. We know that free-to-play casino apps like this one don't pay out real money, but they make up for that by offering us dozens – sometimes hundreds – of slots in one place and making them entertaining to play. With a name like "Lotsa Slots," we should expect to see more slots here than with any of the other apps like Lotsa Slots that this app development company makes, but that's not the case. There are apps in this company's library that offer more than two hundred slots as a starting point. Lotsa Slots, by contrast, opens with fewer than one hundred. That's still "lots of slots," but it's not an amount worthy of the name.
Among the many things that Lotsa Slots promises to players is "the largest game jackpots and the biggest bonus wins." Given that you can't play Lotsa Slots (or any of the slots within it) for real money, you might wonder what the point of this boast is when you can't withdraw your jackpot winnings. The answer is that once you run out of in-game cash, you're left with two choices. You can either wait for time to pass until the game gives you a new allocation, or you can purchase some with real money from the Lotsa Slots game store. The bigger the jackpots you win, the more in-game currency you have and the less likely you are to need to buy coins to keep spinning. That's why it's an important pledge to make, so we hope the game lives up to it.
According to SpinX Gaming Limited, several of the slots in the Lotsa Slots app were designed by "casino professionals" who design "real" slots for real-money online casino sites. None of the designers or the companies they might work for is namechecked within the app, but looking at the quality of the games, we could easily believe that to be the case. The graphics of the games in the Lotsa Slots app are great, and the functionality is smooth and authentic, too. If you find yourself enjoying the app, you can even invite friends to download it and play it alongside you. Together, you can chase the app's jackpot trophies and split your winnings, helping each other climb through the various levels and explore the numerous quests to unlock exclusive in-game bonus content. If you're among the very best (or luckiest) players ever to download Lotsa Slots, you might even be able to push your name all the way up to the top of the leaderboard – but do bear in mind that you're competing against more than ten million other people who've downloaded the app during the years it's been available!
Lotsa Slots Welcome Offer and Bonuses
If Lotsa Slots lets itself down anywhere, it's with its welcome offer. If you're new to the app, you'll be given two million coins to play with. That sounds generous, but only until you realise that some of the slots in Lotsa Slots cost thousands of coins per spin to play. Once you've made your way past the first few levels of your chosen slots game, you'll find that losing spins suddenly become very expensive. That doesn't mean you have to pay for any coins – you can simply wait for more to be allocated to your account – but other SpinX Gaming Limited apps are much more generous when it comes to allocating coins. There are apps like Lotsa Slots made by this same development company that start you off with more than one hundred million coins. If you're a beginner to play-for-free casino apps, you might prefer to download and play one of those apps first before you move on to this one. You'll find all of them listed at the top of this page.
On the plus side, new coins won't take long to appear after you've used up your welcome allocation. Player accounts are topped up with additional coins once every hour, plus a larger allocation at the beginning of each day. If that's still not enough, every player can take a spin at the bonus wheel to see if they're lucky enough to win more coins while they're waiting. High-rollers might be tempted to chance their arm on the progressive jackpot slots, where every spin costs a little more coinage, but the rewards can be astronomical. If all else fails, there's the Lotsa Slots store and its coin packages that can be bought with real cash. You might not be able to win anything from these apps when it comes to real money, but you can certainly lose some by buying coins.
Who Are SpinX Gaming Limited?
SpinX Gaming Limited, which also trades under the name SpinX Games, was founded in Hong Kong in 2018. They claim to be the most player-centric games company in the world, and in the four years they've been active, they've created an extensive series of play-for-free casino apps. Those apps have been downloaded millions of times. We don't know about "most player-centric in the world," but they certainly seem to know and understand what makes players tick and what appeals to them. Lotsa Slots is acknowledged as one of SpinX Games' most successful app creations on the company's customer-facing website, as are Cash Frenzy and Jackpot World. Jackpot Crush is noted as a more recent example of the company's success and the first to be built on the Unity platform. SpinX's company mission is to deliver "lucky moments and pure fun" to millions of players. The majority of SpinX app customers would probably agree that they're succeeding in their mission.
In layout, presentation, form and function, the SpinX Games website is more akin to that of a normal casino network company than a free-to-play casino app company. They even have an affiliate marketing program aimed at those who believe they can drive traffic to SpinX and persuade people to download the company's apps. The fact that SpinX is able to financially recompense people for driving traffic to their free-to-play apps is an indicator of how much money those "free" apps are making through both coin package purchases and in-app advertising. In fact, things are going so well at SpinX Gaming Limited that the business is currently recruiting in a big way. If we presume the SpinX website is up to date, the company wants artists, game designers, data scientists, video designers, back-end developers and a whole host of other industry professionals. That's a sure sign that the company is in a growth phase – no doubt spurred on by the thousands of people who download Lotsa Slots and apps like Lotsa Slots every day.
A good way to find out how successful (or not) an app developer is is to look at statistics on a website like App Brain. There are sometimes interesting discrepancies. For example, SpinX Games Limited claims on its website to have been active since 2018, but App Brain believes that the company formed in 2017. They've created seven apps to date – all of which are casino game apps – and have enjoyed more than sixty million downloads. That easily puts them among the top one per cent of app developers in the world when it comes to downloads. More than two million players have taken the time to rate apps made by SpinX Games Limited in either the Google Play Store or the Apple App Store. The current overall ratings for products in this company's range is 4.54 out of 5. That's an impressive figure, but then again, almost all of the figures associated with SpinX Games Limited are impressive. The seven apps SpinX has released to date are Cash Frenzy, Jackpot World, Lotsa Slots, Slots Casino Jackpot Mania, Vegas Friends, Jackpot Crush and Cash Bash Casino. Of those, Lotsa Slots, Jackpot World and Cash Frenzy are the most downloaded.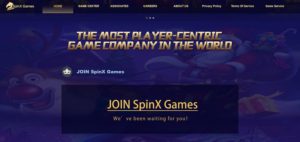 Lotsa Slots Technical and Price Information
Android Users:
Lotsa Slots requires Android version 4.4 or better.
Apple Users:
Lotsa Slots requires iOS 10.0 or better for iPhone & iPod Touch. It's iPadOS 10.0 or better for players on iPad. Mac users will need macOS 11.0 or upward and an Apple M1 chip.
General Information:
Lotsa Slots is a free download from the Apple App Store or Google Play Store. The file size is 229.5MB. The app is rated 17+ due to intense and frequent simulated gambling with Apple, and "teen" with Google because of simulated gambling. In-app purchases aren't necessary, but should you decide to buy a coin package to continue playing, the lowest package comes for £0.99 and the most expensive for £399.
Lotsa Slots Download Links
For Apple: Download from the App Store.
For Android: Download from Google Play. 
What Are Other Players Saying About Lotsa Slots?
The following reviews were written by players who've downloaded and played Lotsa Slots and wanted to share their experiences with others. They're all reviews from real players, but some of their comments have been edited for brevity and clarity.
15-May-2022 by "disappointed:"
I feel lied to because you can't win any real cash in this app. Also, I didn't like being asked to rate the game when I'd only just started playing it. The game is fun in the beginning but it will soon be asking you to buy coins and that's when the fun ends. – source: App Store
23-Mar-2022 by Aiur:
I've been playing Lotsa Slots for more than a year and I love it. I only put money in very rarely but I like the rewards I get, like my pet dinosaur! The packages are priced fairly and I like the social aspect of the game when you're playing with friends. – source: App Store
18-Mar-2022 by Jacob:
The game is fun to play but the people who made it are greedy. I've been playing an hour or two every day for about three months at this point and I've started to notice patterns. If you rate the game in the app store you'll get an immediate big win, and you'll also get a big win when you're down to your last few coins but then lose it all straight away. It's fun, but it's pre-determined. – source: App Store
02-Apr-2022 by Susagoo:
I really enjoy this game but I'll probably have to delete it soon as I'm almost out of coins and I can't spend any more on it, I've spent thousands already. It was my choice to spend it and I don't regret doing so but I can't afford to keep throwing money into it when I don't win any real money back. – source: App Store
07-Jan-2022 by Jay:
This is a rubbish game. I paid for coins but never received them and then customer services ignored me when I brought it up. I've been waiting three months for a response now. In the meantime, I play with free coins and the results are ridiculous, you can win with a one million coin bet but only get ten thousand coins back. The company behind Lotsa Slots is only there to take advantage of people who buy coins. – source: App Store
29-May-2022 by Joshua:
I loved this game once but recently I've noticed the app has started to slow down. It also comes with way too many pop-ups now and they get in the way of the game. I don't want to be asked for money five times every time I load the app. – source: Google Play
13-May-2022 by DJ Cosmo:
This game used to be fun but within the past month, something has changed. The games pay out less, adverts happen more, and pop-ups appear that actually stop you from playing. It's impossible to finish some of the clan missions without paying for coins. – source: Google Play
15-May-2022 by Jennifer:
I think I've been playing Lotsa Slots for around four years now and I've been happy with it, but just recently the app has started stalling and sticking on me. Also, I've paid for promotions and not received them. It's been months since I last saw a Legendary Box, so I can't complete daily missions. – source: Google Play
01-May-2022 by Juliann:
Lotsa Slots is fun if you only play it once. Every visit you make to the app after that first time is a disappointment because the points you need to win are always more than you're able to bet. There's no need for the developers to be so greedy. – source: Google Play
22-Apr-2022 by Victor:
Lotsa Slots sucks. It bombards you with ads in the hope you'll buy something. I caved in once and spent £10, but my coins were gone within twenty minutes and even after I'd paid money they were still advertising to me. It's a scam app. – source: Google Play