Money Reels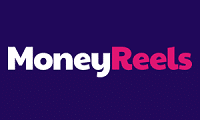 Money Reels sister sites include OK Bingo, Mega Reel Spins, Lucky Admiral, Slots Animal, Olive Casino, Riva Slots, Space Wins, Express Wins, Chat Mag Bingo and many more.
Money Reels (moneyreels.com) is operated by Jumpman Gaming Limited of La Corvee House, La Corvee, Alderney, GY9 3TQ.
Sites like Money Reels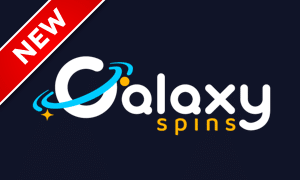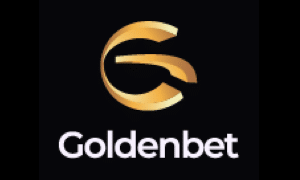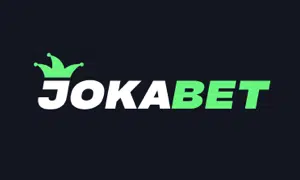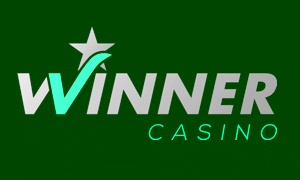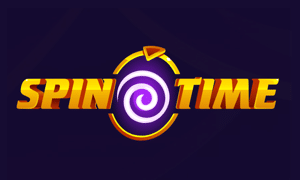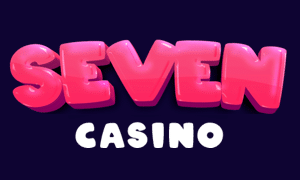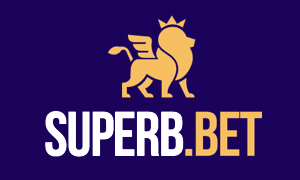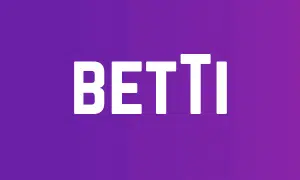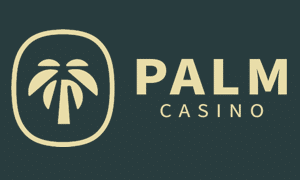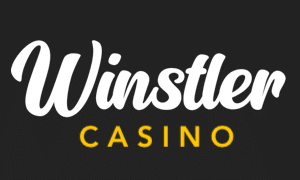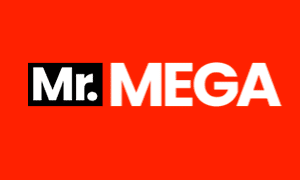 Money Reels Sister Sites
If you're looking for more money reels than you can find at Money Reels, there's a whole world of choice waiting for you on the Jumpman Gaming Limited platform. Here, you'll find close to two hundred Money Reels sister sites, and when we say "here," we mean on our dedicated Jumpman Gaming page. Click the blue link at the top of the page to find your way to that. If you don't have time to browse through two hundred sites, you'll find the very best of the Money Reels sister sites listed below.
Lion Wins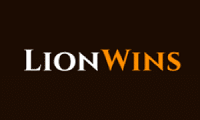 We've chosen Lion Wins because it makes for a good case study of the Money Reels sister sites. It's as average as the casinos on the Jumpman Gaming platform get – and yet it has all the same core promotions and slots as you'll find at the very best of them. That's because the difference from high to low isn't as great as you might imagine it to be with so many Money Reels sister sites to choose from. Even the worst of Jumpman Gaming's casinos have plenty of aspects in common with the very best of them, which means there's nothing wrong with an average one. As for what makes Lion Wins so middle-of-the-road – it's all to do with the casino's style of presentation. It's decidedly minimalist and a little bit dated. More could have been made of the lion theme to add to the overall appeal of Lion Wins, but it's still perfectly functional by the standards of this platform.
Jupiter Slots
There are more Money Reels sister sites that use an outer space theme than you'd probably expect there to be. Someone at Jumpman Gaming clearly has a thing for space; that would explain why so many of the casinos on this network opt for Starburst as a slots game to give away free spins on as part of their welcome promotions. The way the homepage of Jupiter Slots is laid out reminds us of a 1950s-style science fiction movie in the style of "Forbidden Planet," but thanks to some clever touches of animation, it has plenty of style. The emphasis, though, is on the word "style." Compare the iGaming content of Jupiter Slots with the iGaming content of Lion Wins on a like-for-like basis, and you'd find no differences. That's what we said what we said in the previous paragraph about the differences between Money Reels sister sites being largely cosmetic. Still, though, there's nothing wrong with an online casino that's easy on the eye, and Jupiter Slots meets that description.
Pretty Slots
Pretty Slots lives up to its name with a truly stunning website. It's set in a fantasy land of mushrooms and skyscrapers that wouldn't look out of place in a video game, and is sure to immediately grab the attention of everybody who lands on the homepage. It then follows up by offering up to five hundred free spins on Starburst to anyone who registers an account and makes a deposit. That's the same welcome promotion you'll find at dozens of the Money Reels sister sites, but Pretty Slots does a better job of dressing the promotion up and making it sound attractive. Another thing that Pretty Slots does better than most of its siblings is promote the fact that it has an app available. In fact, if anything, the promotion for the app might be a little too big – that space could have been reserved for something more useful. Nevertheless, Jumpman Gaming casinos don't come much more attractive than Pretty Slots.
Atlantis Wins
If the prospect of going to Jupiter or to a fantasy world doesn't appeal to you, perhaps you'd be more interested in taking an iGaming journey to the bottom of the ocean? That's what awaits you at Atlantis Wins. The myth of Atlantis is arguably the most well-known in the world, with versions of it turning up in the folklore of countless civilisations. That's why there are so many casinos that take the idea of Atlantis and use it as a theme – although Atlantis Wins is the only one you'll find among the Money Reels sister sites. The casino is as blue in colour as you'd imagine it to be, and takes the same vaguely cartoonish approach to its subject matter as Jupiter Slots does. If Atlantis Wins stands out for anything other than its theme, it's the fact that it uses its welcome promotion to offer new players both a matched deposit bonus and free spins. You won't find many Money Reels sister sites willing to match that.
Avenger Slots
We know that there are Avengers fans out there among our audience. We can see how the name "Avenger Slots" might get those people excited. We have some bad news if you're among them, though – there's no connection whatsoever between the Marvel superheroes and this casino. Marvel belongs to Disney these days, and Disney's lawyers would never allow a casino to use the company's intellectual property. Despite that, there are other Money Reels sister sites that sail close to the wind on that front, including Aladdin Slots. That's a whole different topic, though. Avenger Slots is a fairly standard Jumpman Gaming Limited casino site set against the backdrop of a futuristic city. It's not as attractive as Pretty Slots is, but then again, that's the whole reason Pretty Slots is so named. New players at Avenger Slots could theoretically win up to six thousand pounds across three matched deposit welcome promotions if they're exceptionally lucky, but the odds are heavily against them. Several smaller rewards are available.
Can Money Reels Be Trusted?

★★★★★
Money Reels is a 3 Star trusted casino.
1. UKGC License

The UK Gambling Commission has issued Money Reels with license number 39175, which is held by Jumpman Gaming Limited.

2. UKGC Fines

The conclusion of a UKGC review in May 2022 found that Jumpman Gaming had broken licence conditions regarding customer interaction and AML procedure. Jumpman paid £500K as a settlement rather than facing further action.

3. Customer Service

The only available means of contact is via email, with an approximate response time of about two days.

4. Trustpilot Score

Money Reels has a current average rating of 2.1 out of 5.0 on Trustpilot.

5. Company Location

Jumpman Gaming Limited is headquartered on the island of Alderney, situated in the English Channel.

6. Visible T&C's

Money Reels ensures transparency for players by providing comprehensive terms and conditions alongside the promotions featured on its homepage.

7. Social Media Presence

Money Reels has a Twitter account, but hasn't posted on it since 2019. It doesn't have a Facebook account.

8. Number of Sister Sites

Within the extensive Jumpman Gaming network, there are approximately two hundred Money Reels sister sites.

9. Games portfolio

As an operator, Jumpman Gaming packs its casinos with around seven hundred slots. There are also some live dealer games that are exclusive to the network.

10. Gamstop links

By selecting the GamStop logo present in the footer of the Money Reels website, players can access and avail themselves of the services offered by GamStop.

Overall SCORE >

★★★

★★ – 3/5 Stars
Money Reels Review 2023
Money Reels is an enigmatic casino. It has no theme, and yet it's prettier than at least half of the Money Reels sister sites. It hasn't had any major adjustments to its appearance since 2018, and yet it still looks fresh. Money Reels looks like an exciting online casino to spend time and money at, but is it quite so much fun when you peel back the layers and find out what it's made of? We'll see in this review.
Money Reels Welcome Promotions
The welcome promotion at Mega Reels is a dead ringer for the welcome promotion at plenty of the Mega Reels sister sites; it's a spin of the Jumpman Gaming Mega Reel, and it's yours for a first deposit of £10. If you're incredibly lucky, you'll bag five hundred free spins on Starburst. If you're not, you'll walk away with a far smaller prize. Even if you do land the five hundred free spins, you might still feel like you've been unlucky once you see the wagering requirement. It's an absurd x65 – and the maximum bonus conversion is capped at £250 or lifetime deposits. This welcome promotion might be a lot more trouble than it's worth.
Other Promotions
From cashback incentives to free takeaway dinners, the ongoing promotions at Money Reels contain options for appetites both large and small. The biggest of all the ongoing promotions, though, is the same trophy reward scheme that you'll find at all of the Money Reels sister sites. Check the notifications in your player account to find the latest missions and challenges assigned to you by the casino. Completing each challenge or mission results in the awarding of one shiny trophy, and for every five trophies collected, players get to spin the Mega Reel again.
The aim of the game is to get to 200 trophies and join the Money Reels "200 Club," thus gaining an Amazon voucher, but Money Reels knows how to keep you amused on your road to 200. Each time you see the Mega Reel, the prizes on it will have increased in value. Should you make it all the way to 200, you'll have spun the Mega Reel forty times and hopefully won thousands of free spins in the process.
Pros and Cons of Money Reels
Pros:
Money Reels is safe, secure, and UKGC licensed. It comes with a fantastic selection of casino games drawn from the industry's best and brightest providers, and it's presented in an attractive style. Everything on the website works. In other words, it covers all the basics well.
Cons:
The wagering requirements at Money Reels are as high as a kite, and the withdrawal processing time feels longer than a Monday morning. Customer support might as well not exist. These are all major holes in the Money Reels boat, and the casino doesn't really have enough positive material to patch it up with.
Top Games at Money Reels
Weirdly, Money Reels sees itself as a Fluffy Favourites specialist. If you scroll three-quarters of the way down the casino's homepage, you'll find a dedicated area covering the first three Fluffy Favourites slots. However, only one Fluffy Favourites game appears in the table in the middle of the casino's homepage. That's where you'll find the casino's true top slots – and here's a selection of them.
Starburst: This NetEnt classic is like a cosmic joyride. With gorgeous graphics and exciting gameplay, Starburst is a slot game that will keep you on your toes. The expanding wilds and re-spins add to the thrill, making it a game worth your time and money. It's a 5-reel, 10-payline slot that pays both ways, and the Starburst Wild can award you up to three re-spins, increasing your potential payout. So, buckle up and get ready for a journey through the stars with Starburst.
Mega Moolah: Brought to you by Microgaming, Mega Moolah is a progressive jackpot slot that could, in exceptional circumstances, turn your life around. With its African safari theme and four different jackpots, this game is as unpredictable and exciting as a rollercoaster ride. It's a 5-reel, 25-payline slot with a free spins bonus round that applies a 3x multiplier to your winnings. The jackpot is triggered randomly, offering four potential jackpots: Mini, Minor, Major, and Mega. So, if you're feeling adventurous, take a spin on the wild side with Mega Moolah.
Fluffy Too: This is the delightful sequel to the popular Fluffy Favourites slot game. This Eyecon creation retains the charm of the original, featuring an array of adorable animals against a funfair backdrop. The game operates on a 5×3 grid with 25 paylines and offers a Coin Pusher feature, triggered by three or more Coin Scatters, which can grant you up to 100x your total bet. The Free Games Bonus, activated by three or more Scattered Elephants, offers up to 25 free games with all line wins tripled. The game also includes a Gamble Bonus, offering double or nothing on your last win. With its irresistible charm and exciting features, Fluffy Too is a must-play for slot enthusiasts.
Withdrawal Processing & Support
You won't get fast money from Money Reels. It's impossible because the automatic pending period that the casino places on all withdrawal requests lasts three days. Once that's over, you'll still have to wait another 24 business hours to receive your money if you're using a Skrill, PayPal or Neteller e-wallet. If you're using a debit card, your wait could be more like 72 business hours. That's over a week for a regular withdrawal, which many players will feel is far too long.
Customer Services & Licensing
The only way to get a message to the team at Money Reels is by sending an email to [email protected]. Once that's done, you're looking at a wait of up to 48 business hours for a reply. Immediate assistance is unavailable, so if the issue you have is preventing you from using the casino, you're done until you get a reply. By not offering live chat assistance as a bare minimum, Money Reels is leaving itself stuck in the last decade when it comes to customer support.
Money Reels operates under UK Gambling Commission license number 39175, issued to Jumpman Gaming Limited. However, it's important to note that this license is associated with a recent regulatory issue. In May 2022, Jumpman Gaming voluntarily paid £500,000 to resolve the problem, and further details about this can be found in the provided table (above). This license also covers all other Money Reels sister sites.
Money Reels – The Verdict
The polite way to describe Money Reels would be to say that the casino is a mixed bag, but we can't help but feel that the negative aspects of the casino outweigh the positive aspects. No matter how good the selection of games at Money Reels is, does it really make it worth putting up with the high wagering requirements, limited customer support and long delays to withdrawal times? It's up to you to decide whether or not you want to cover these reels in money, but we can say with certainty that faster withdrawals and more comprehensive customer support are available at plenty of casinos that offer the same slots and games.
What are players saying about Money Reels?
Here's our condensed / reader's digest selection of recent player reviews of Money Reels.
14-Jul-2023 by Carol:
Avoid this scamming site. I attempted to withdraw my deposit, but they made it impossible. They won't even let you close your account. They're nothing but scammers. 

– source: TrustPilot

31-May-2022 by Helen:
Do not give them your money. They'll accept your deposit without any issues, but withdrawing is a different story. They require at least 6 ID checks, and they reject your identification. There's no customer service to speak to. It's a greedy casino. 

– source: TrustPilot

13-May-2022 by Sue:
Please avoid this site. Whether you lose or win, you'll never hear from them again. I won money and tried to withdraw, but they were permanently unavailable. They're scammers. 

– source: TrustPilot

31-Mar-2022 by Nisha:
This casino is terrible. I joined a few days ago and lost £50. I won nearly £500 from a free spin but can't withdraw or play any other games. They asked me to deposit more. There's no customer service or live chat. It seems like a scam. I'm glad I didn't deposit more than £50. I'm trying to close my account, but they're not giving me any options. Please don't use Money Reels. They're 100% dodgy and a scam. 

– source: TrustPilot

26-Jul-2021 by Steven:
I've played on this site a few times and enjoyed it. I won the mega jackpot of £12,000 today. I've sent in my documents for verification. They've been accepting my card payments without any issues, so I'm waiting to see what happens. 

– source: TrustPilot

08-Feb-2021 by Emma:
I decided to give Money Reels a try even after reading all these negative reviews. I can't say I've had the same issues as some of you, but I do think the RTP is too low. 

– source: TrustPilot

06-Aug-2020 by Mandy:
This site is very dodgy. They're happy to take your money but don't want to pay out. I have plenty of ID, but I still didn't get my winnings. It's a scam. 

– source: TrustPilot

10-Dec-2019 by Polly:
As a new player, I passed all ID checks and won £1,100. Now, customer service is not replying, and my account has disappeared. 

– source: TrustPilot

14-Mar-2019 by Wendy:
This is the best slot site I've played on. 

– source: TrustPilot

12-Mar-2019 by John:
This is a very poor casino. They never respond to emails and take ages to pay out. The customer service is very rude. 

– source: TrustPilot